This week I made potentiometer knobs for the control panel, bent the curtain rails and mounted them to the cabin ring, and sewed the black curtain. Now, just in time, with less than a week to go until the Maker Faire, I am finally at a stage where all the parts can be assembled for the first time. And everything seems to work! :D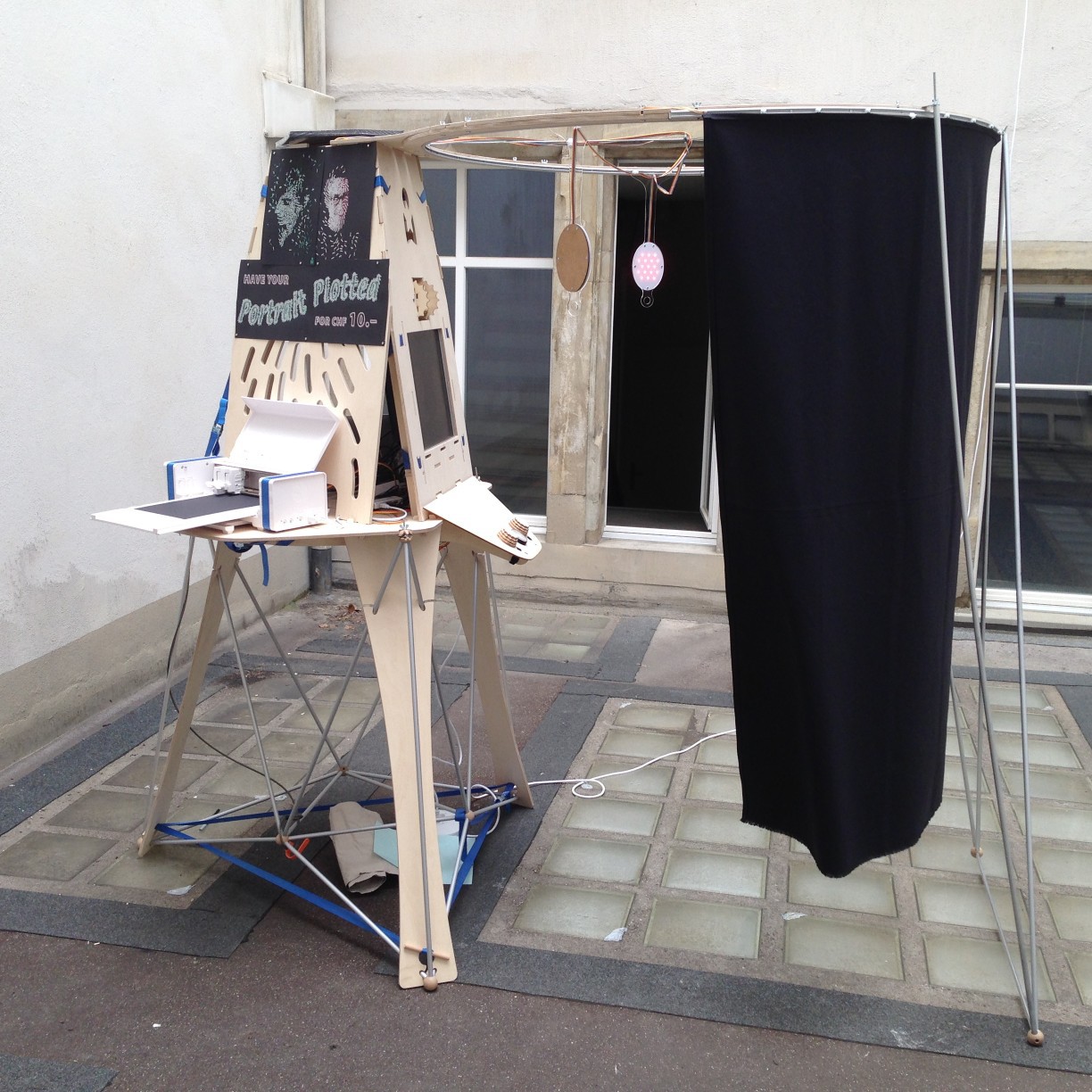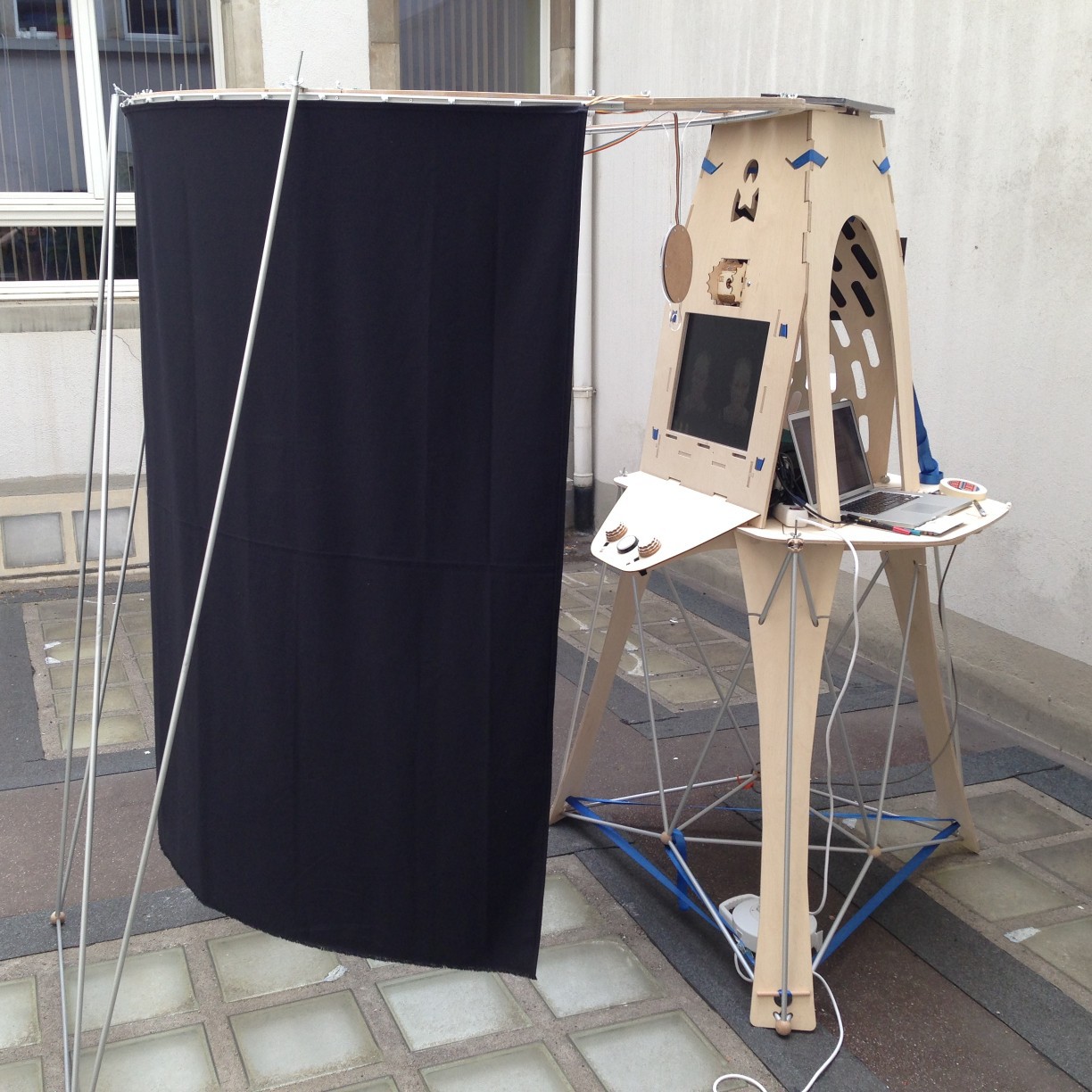 Minor issues to be addressed in a later iteration:

The pyramid topples over a little too easily in the direction of the cabin. This is easily fixed by tying it down with an additional belt, but add some slits to do it more elegantly.
When the camera is aimed at a tall person like me, its field of view almost goes over the height of the black curtain.
The proper positions for a nicely sized portrait span the back half of the cabin, which, as I already suspected, makes the control panel a bit too far away and too low to comfortably reach for me. But let's see at the Faire how it works for shorter people.