The Digital Holiday Market was a success! The portrait plotter performed nicely and was well received. Many fascinated visitors and 7 plots sold in 3 hours.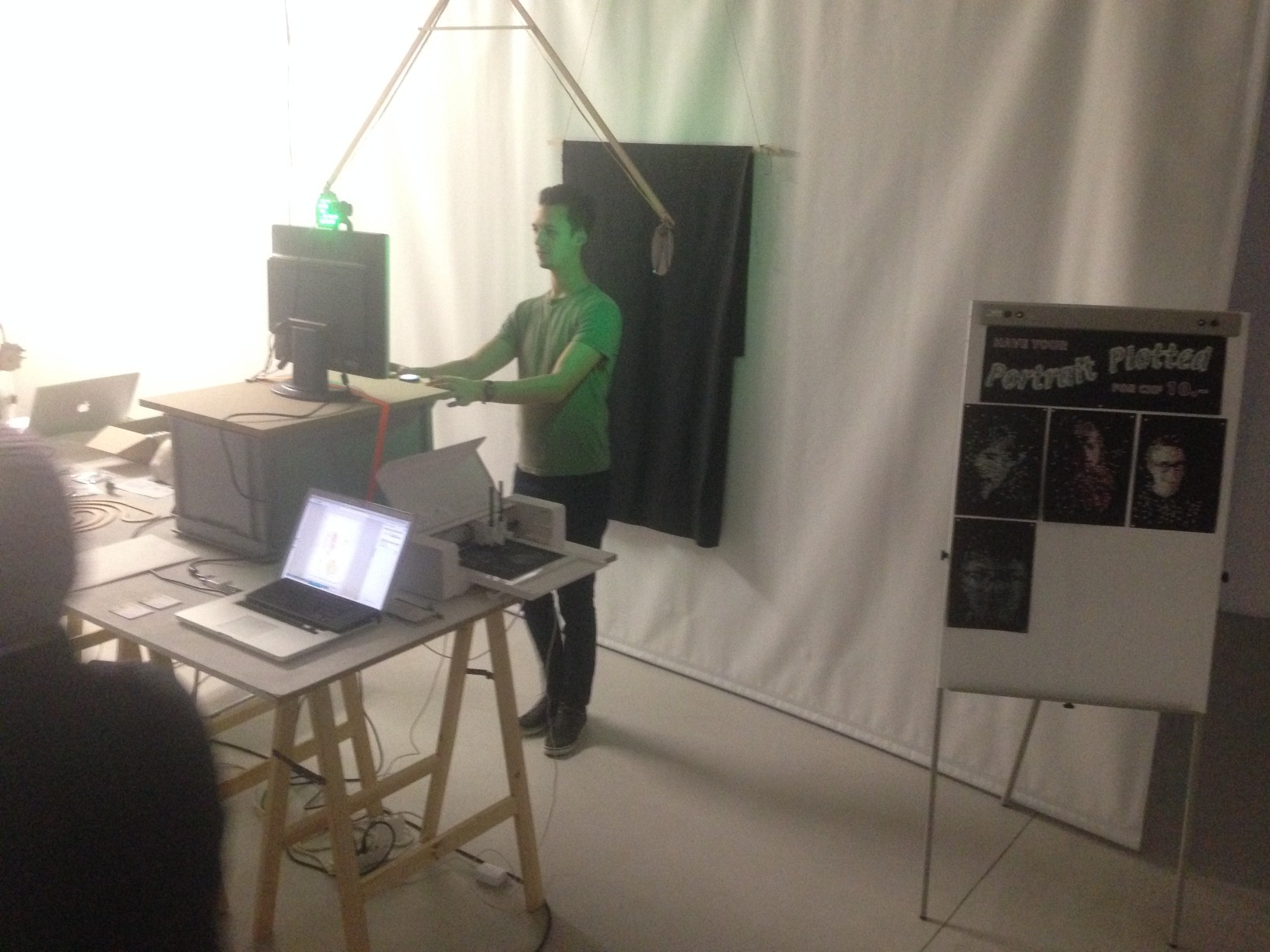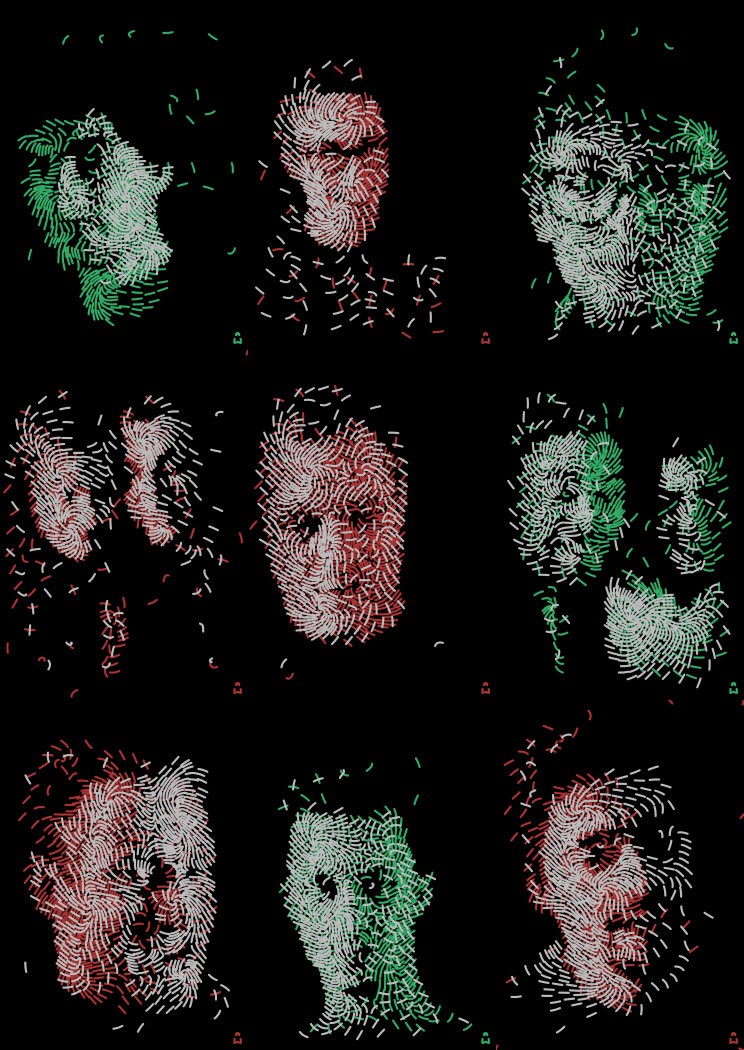 Technical insights from this iteration:

Horizontally centering your face is difficult because there is no clear indication of the right edge in the live preview. Many portraits turn out off-center without the subject initially noticing. Maybe add a gray line down the center of the screen.
The drawings generally turn out lighter (more densely stroked) in the midtones than the prototypes. Some gamma tweaking may be in order.
The silver Edding 1200 pen ran out in the middle of the evening (I had spares), after maybe 10 plots in total. I was expecting them to last longer, but they are inexpensive so that's okay. Might try reviving it with some water, if I can get it open without too much damage.
I may need a landscape mode for couples.