Quick Tour Video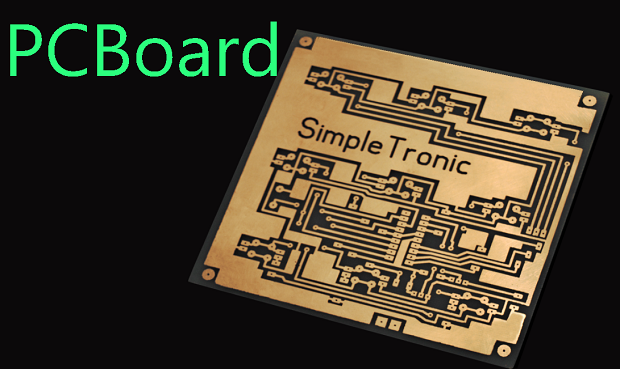 single sided PCBoard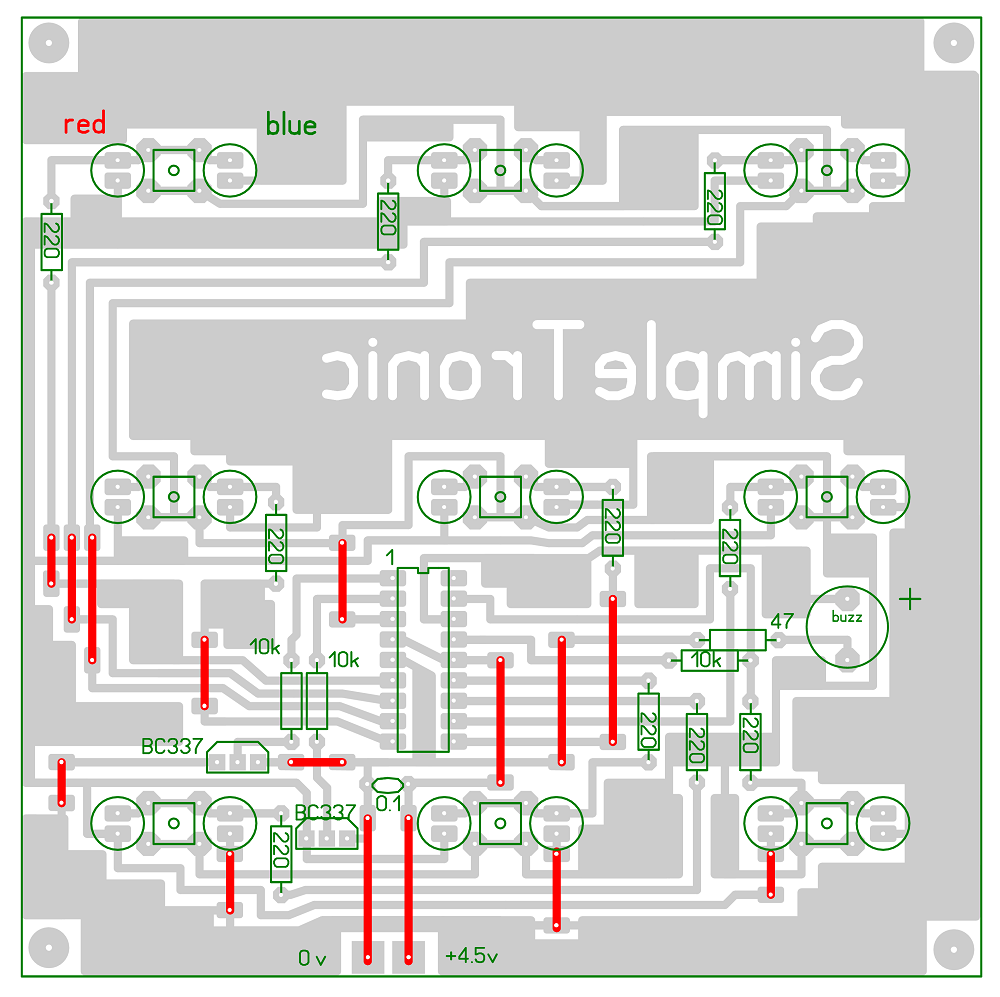 Components layout guide
Basic Flowchart
Device enters SLEEP after 20 seconds of inactivity. Pressing the center button wakes the processor and displays a short splash sequence pattern with all LEDs. Finally, 3 blinks indicate the starting color (player). Device can be reset at any time by pressing the center button for 2 seconds. When 3-in-row (winner) is detected, the 3 LEDs will blink continuously while all the rest will turn off.  Pressing the center button resets the game and toggles the starting color.
CIRCUIT DIAGRAM: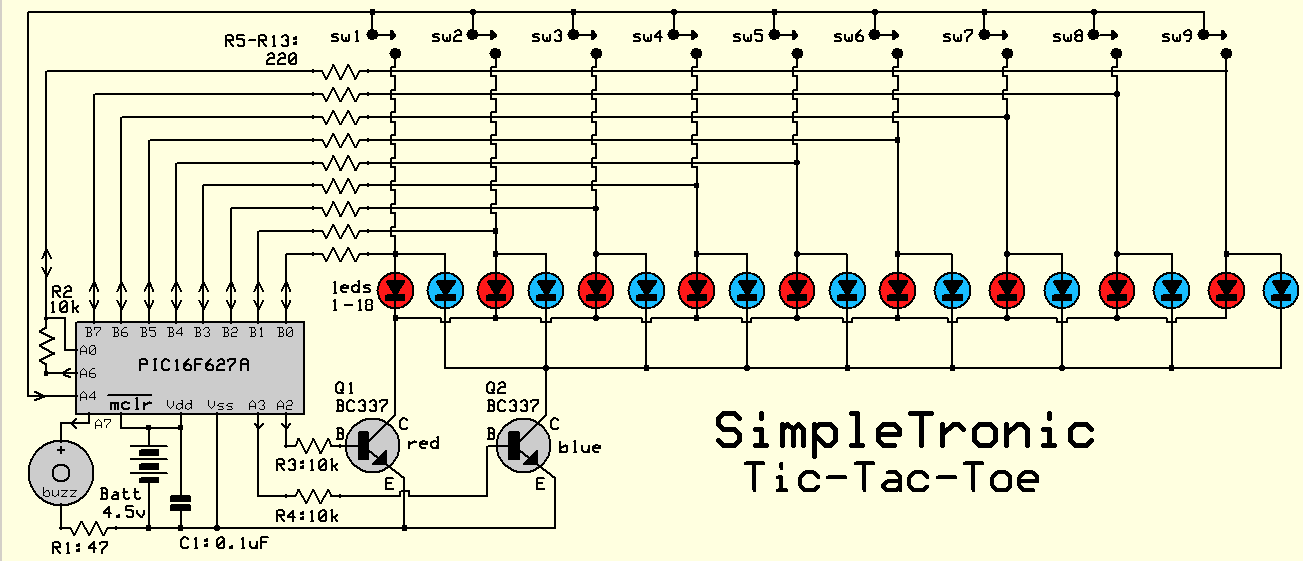 CIRCUIT OPERATION DETAILS: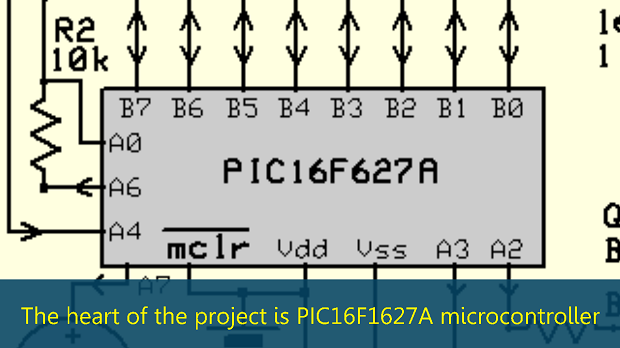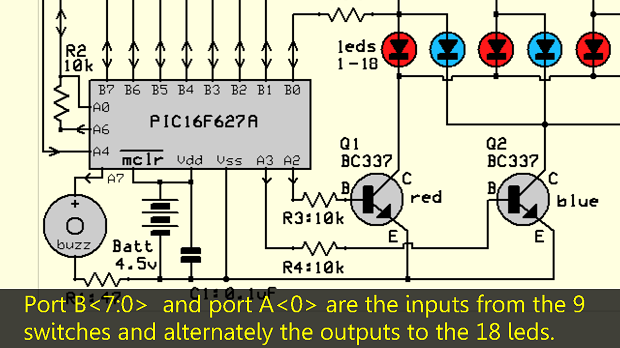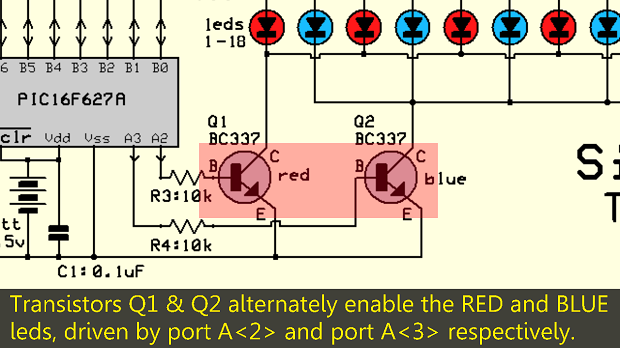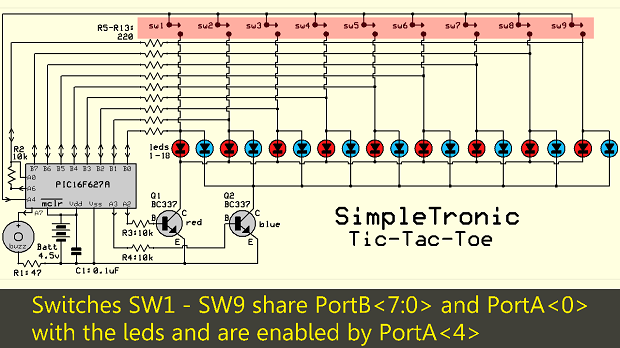 COMPONENTS LIST: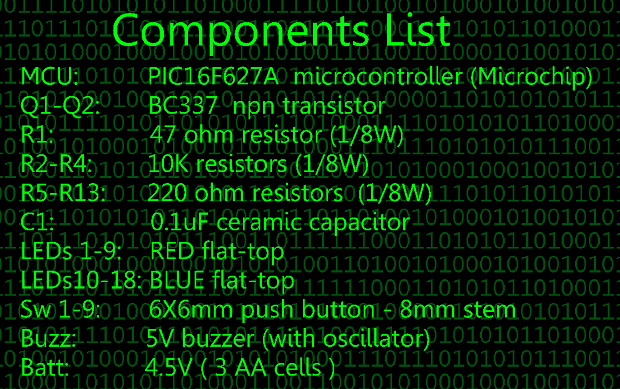 DETAILS: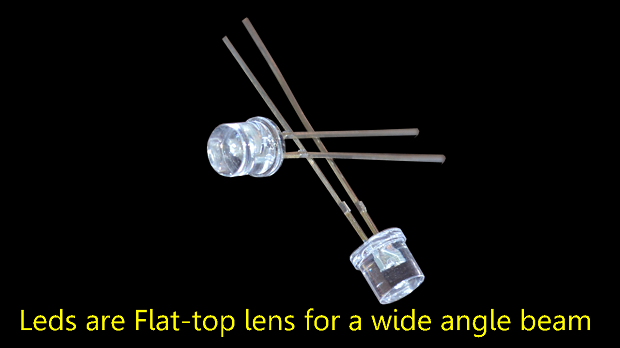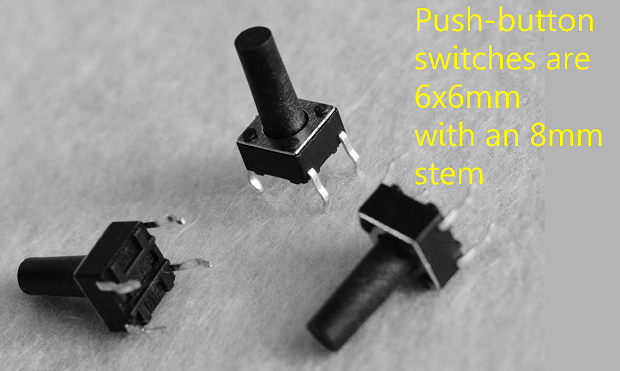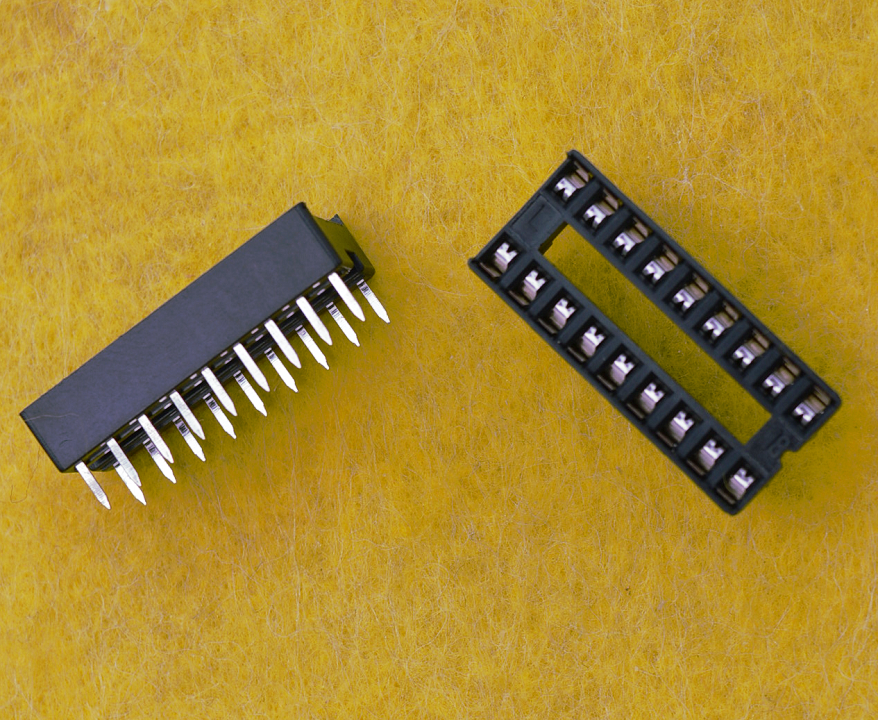 18-pin DIL socket for PIC16F627A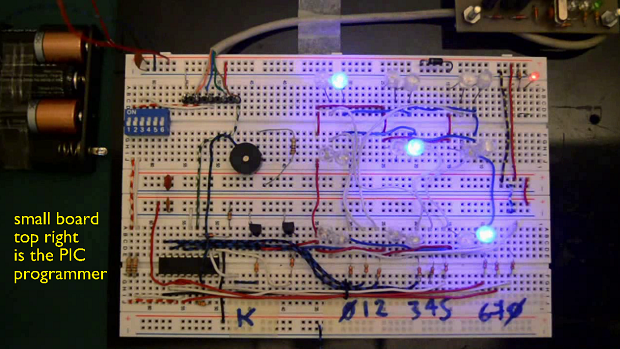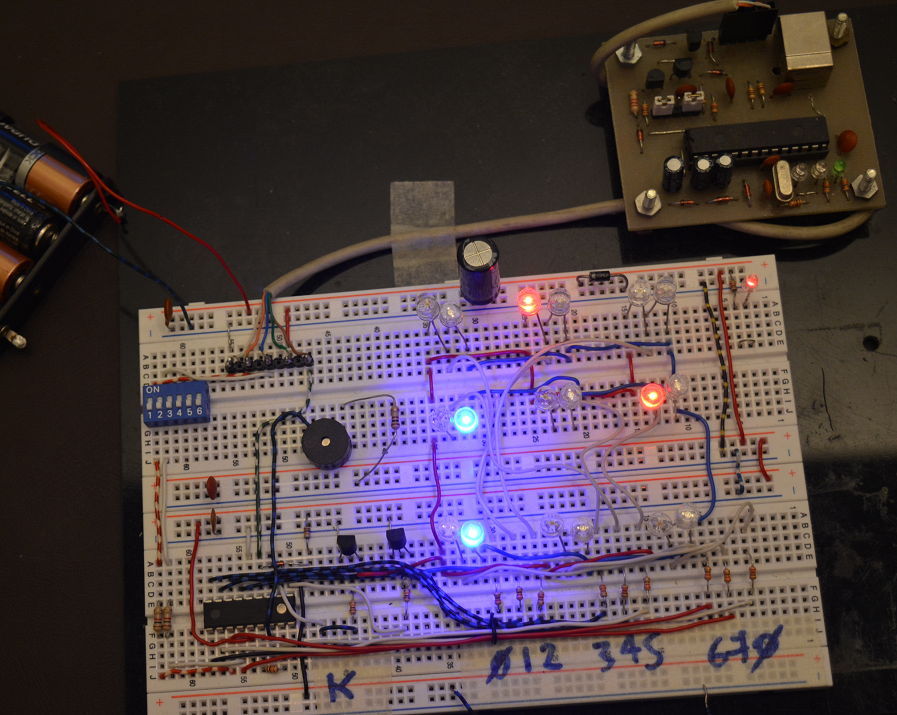 BREADBOARD TIME

I used a piece of wire to emulate the 9 switches.
Small board top right is the PIC programmer. If you don´t have a dedicated PIC programmer and are an ARDUINO user, you can use it to program the PIC. (serch the web).