This log entry is about picking the right display. 
In order to go from projecting a few fixed patterns and colors to projecting anything your heart desires, the mechanical insides has to be replaced with a display (no moving parts!). I spent quite a long time to find one that would fit this project. I have a few requirements. It should be:

Easy to drive.
High resolution.
Small enough to fit inside the moving head.
Simple to remove the backlight.
(Relatively) low cost.
Initially I was looking at smartwatch displays as they tick 2 and 3, however they're usually OLED instead of LCD which means there's no backlight to remove so they can't be converted to projectors. 
Then I stumbled upon this project: 
They're using the tiny square LCDs used in 6th gen iPod Nano. They're relatively high resolution (240x240), match the size of a gobo, very cheap and their backlight is easily removable. So they tick 2(-ish), 3, 4 and 5. However driving them is not a simple task as they use the proprietary DSI connection. Fortunately one of the creators of the installation runs a fantastic YouTube channel called Mike's Electric Stuff that has an entire video series on how he reverse engineered the DSI driver circuitry in the iPod Nano for the installation. It's a very impressive project and, but I wanted something simpler without the need for FPGAs. So the search continues.
The recent trend of making cheaper and cheaper 3D printers have now also brought DLP (resin) printers down into a price range that is affordable for mortal hobbyists. Cheap printers like the Anycubic Photon and Wanhao Duplicator D7 both use a specific 2K resolution LCD where the backlight has been replaced by a powerful UV light source, not unlike what is needed for this project. At a resolution of 2560x1440 it definitely fulfills requirement 2.
The LCD on these kind of printers are considered a consumable as the UV exposure will destroy it after a few months of use. This might sound bad, but it means that replacement parts are readily available, including the driver board that converts HDMI to MIPI DSI. So requirement 1 and 5 is also met. 
At 5.5" it's larger than it needs to be, but it will still just barely fit inside the moving head so we can check off 3 as well.
There's even video guides on how to remove the backlight: 
So you basically just peel it off. Simple! 
Conclusion/TL;DR:

So in short it seems to meet all the requirements. The model is LS055R1SX03. I ordered a set of LCD + driver board from AliExpress for around $100. 
It consists of the LCD, an adapter board, a flex cable and a driver board which uses regular HDMI for video and micro-USB for power.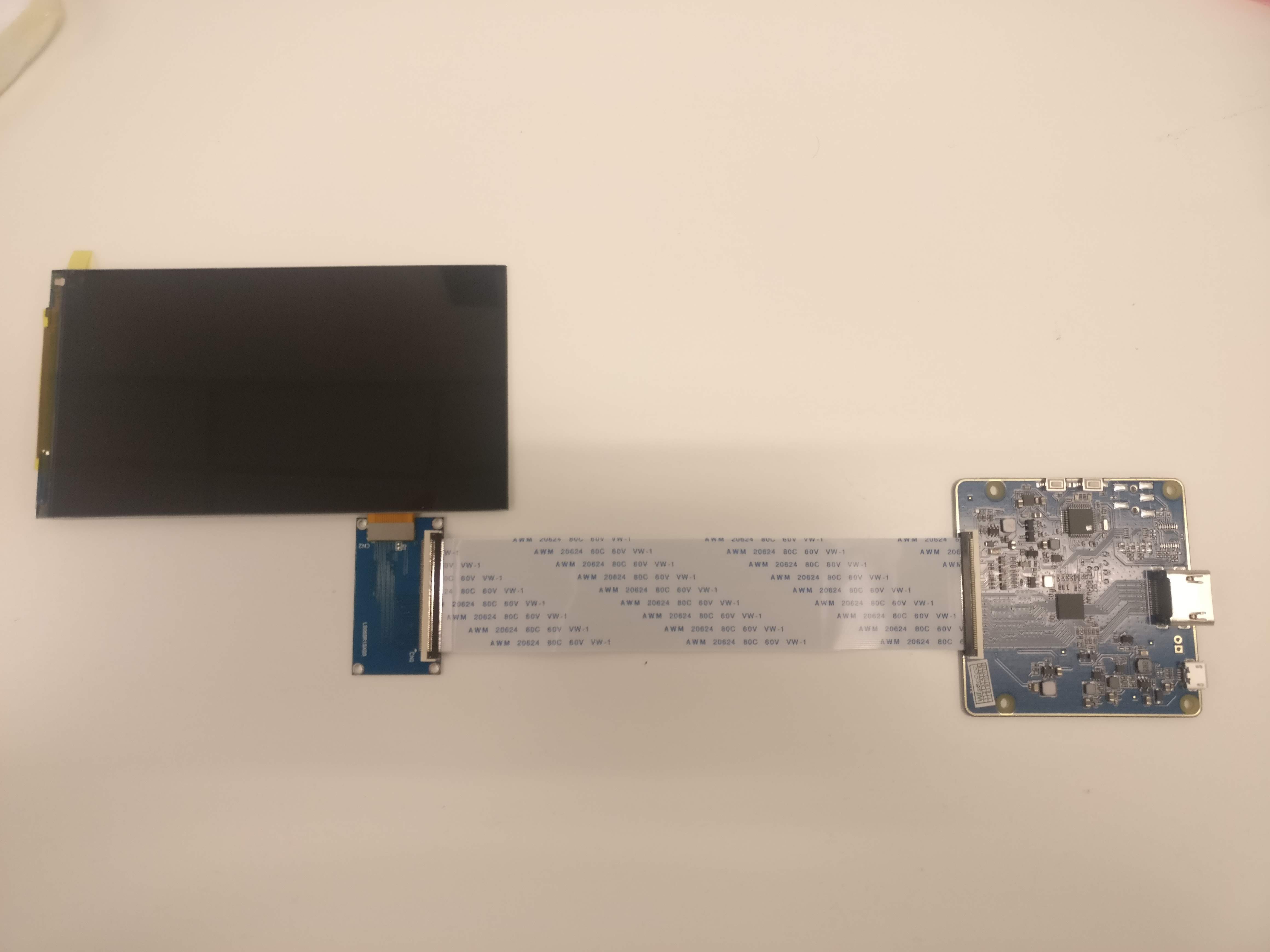 After removing the backlight we can test it by simply plugging it in and holding the LCD in front of the light source in roughly the position where the gobos would be: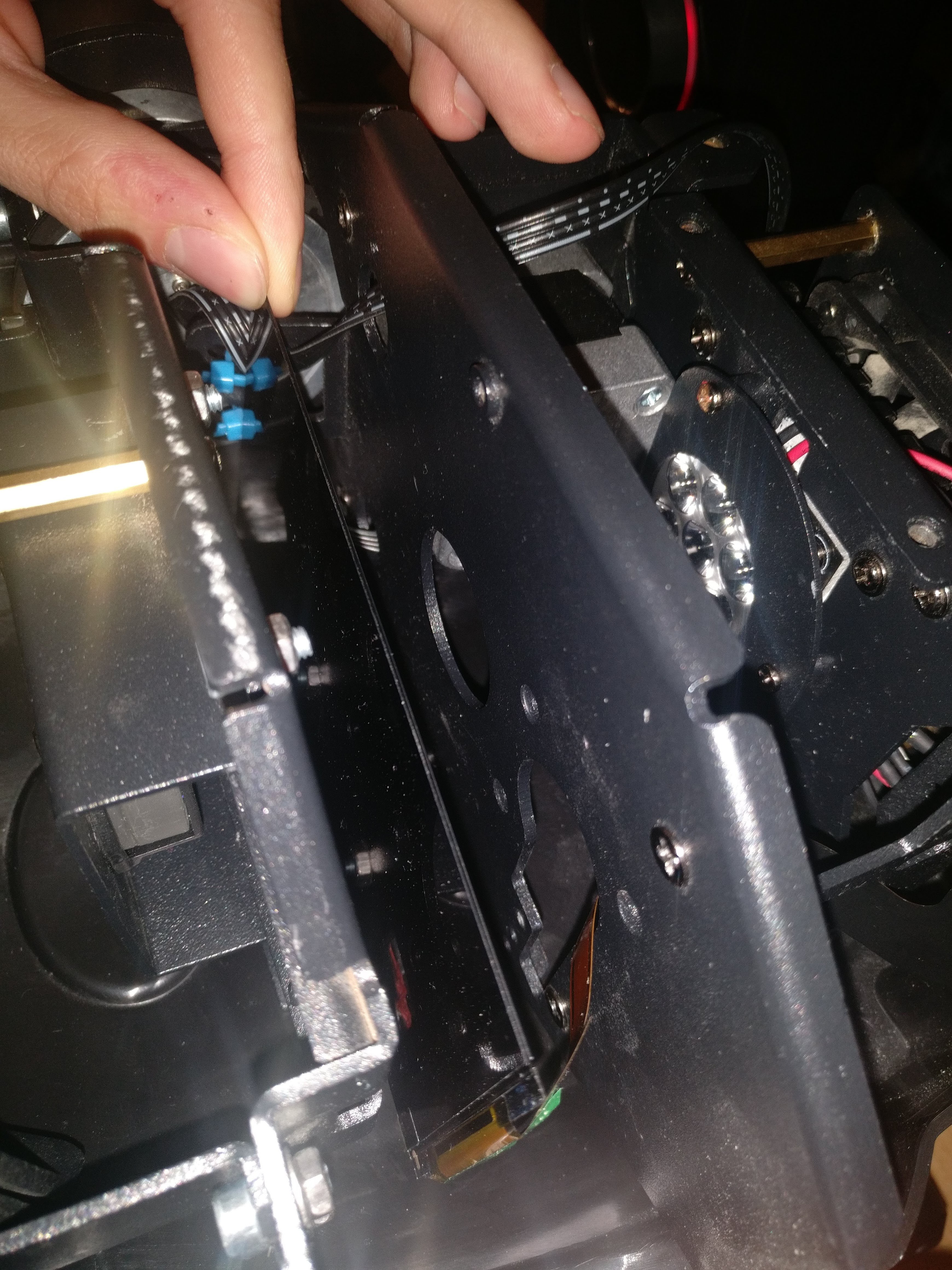 However only a small spot will be exposed. This is why it's so important to have a very high PPI LCD

The projected area is roughly 520x520 pixels. I wouldn't recommend using this for Netflix, but it does work!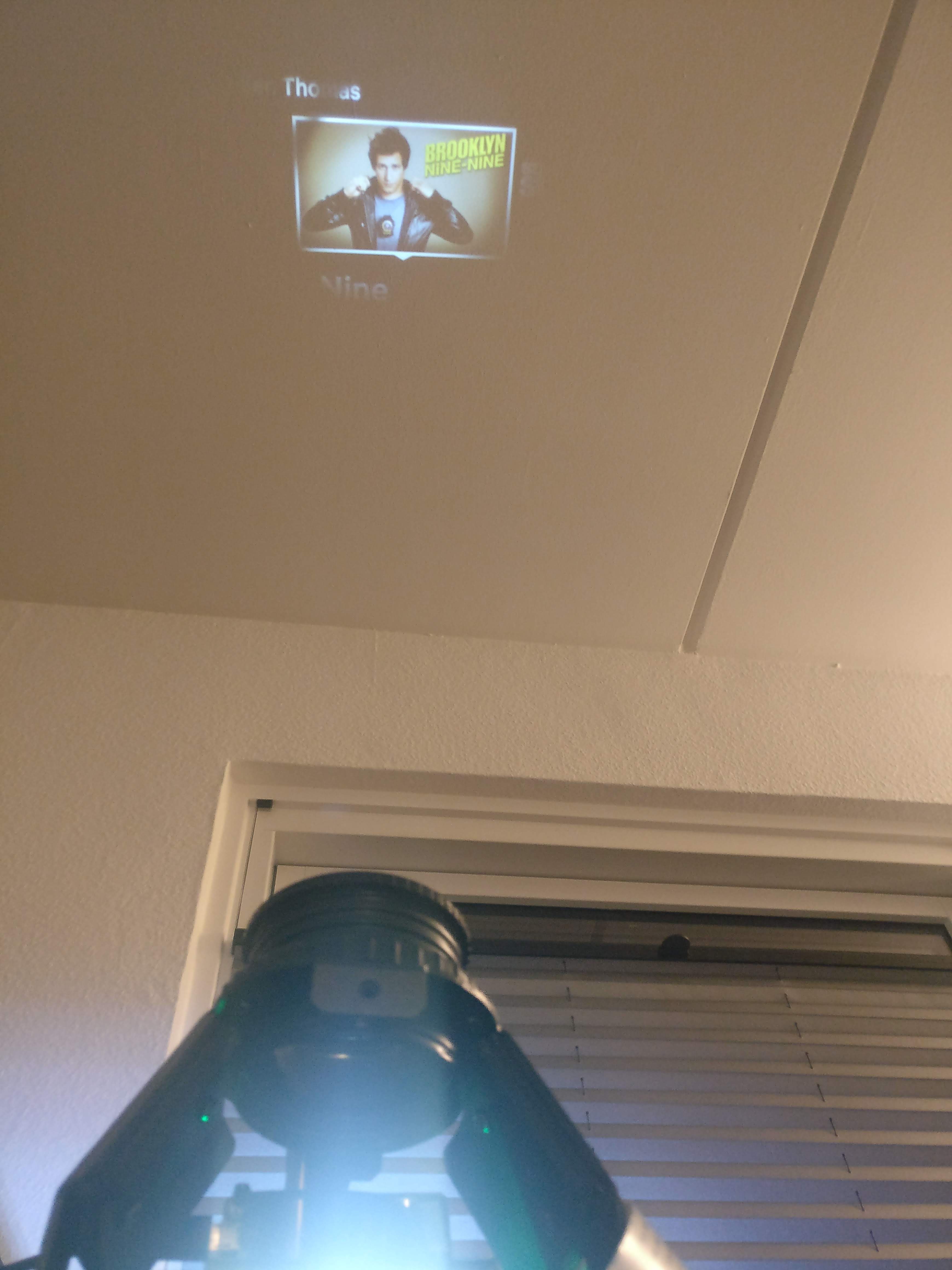 The clarity of the image is very good and colors are nicely saturated, so I'm very satisfied with the image quality. However there's no free lunch and the brightness is a lot lower than when using gobos and color wheels. 

That's it for this log entry!