An ice40 up5k-based board:  simplified BOM, fewer parts, using the up5K internal ram for storage. Curious to see it in real life =)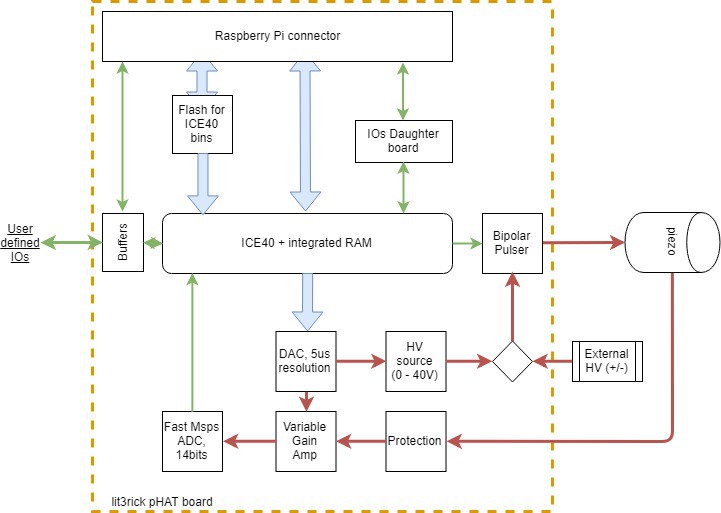 And here's a first render of the pHAT.. some wrong formats but still gives an idea! With two SMAs too, and external connectors for high voltage sources.
Onboard has 0 to 40V source.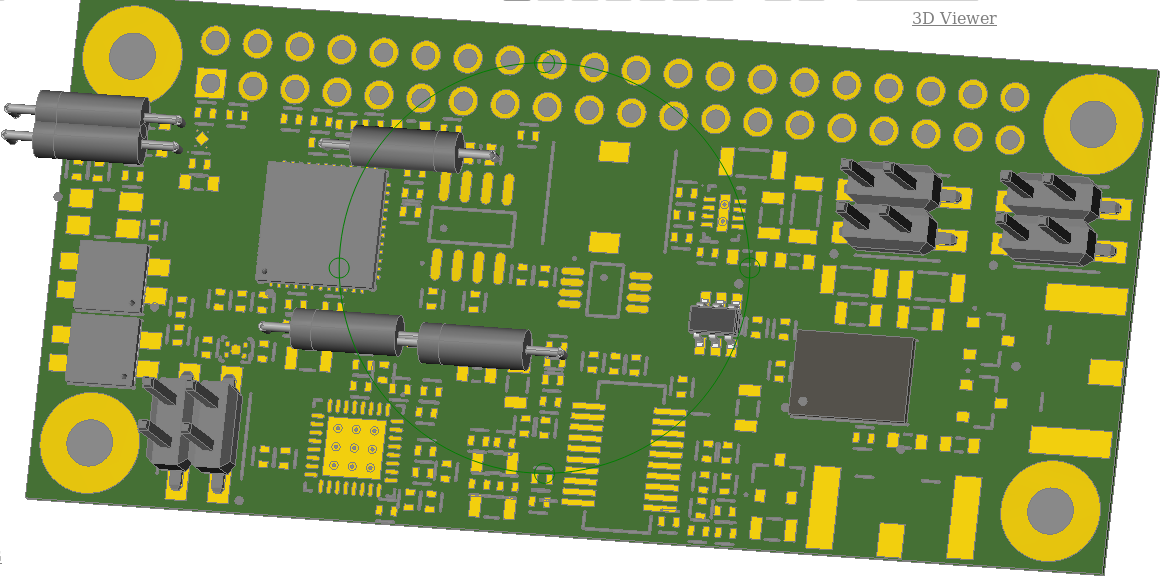 More info on https://github.com/kelu124/echomods/tree/master/matty/minie