UPDATE 2017-12-21
Thanks to everyone for the very helpful suggestions!  I've settled on a solution, shown here: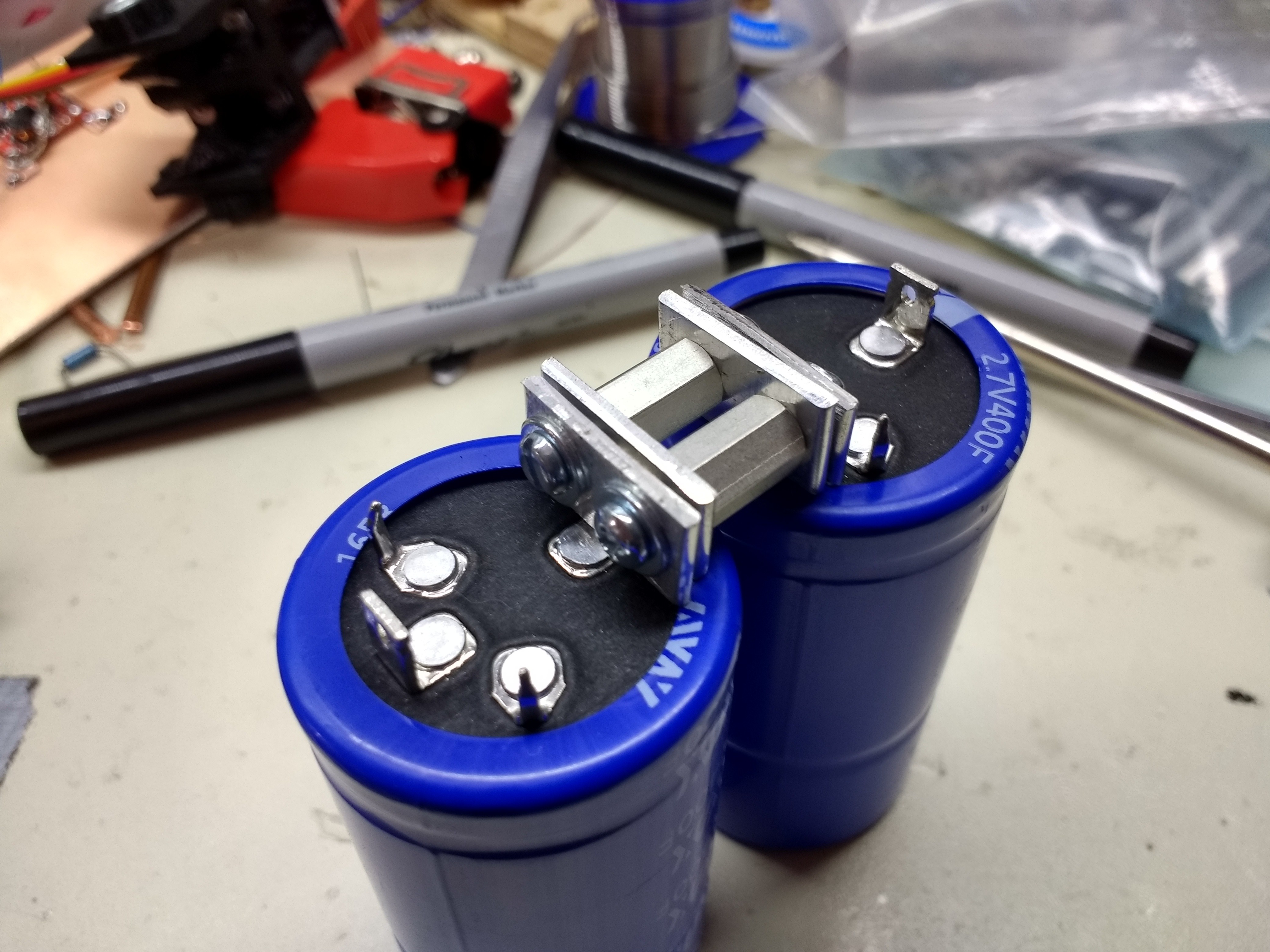 The assembly consists of two threaded hex spacers, four screws, four washers, and four custom 1.5mm aluminum bars I punched and cut to size:


---
I need to come up with a good way to connect the capacitors in series with a low-resistance connection.  I've gone round and round in my head, and haven't come up with the right way yet, so I figured I'd ask you, dear readers, for your input before I just slap something together.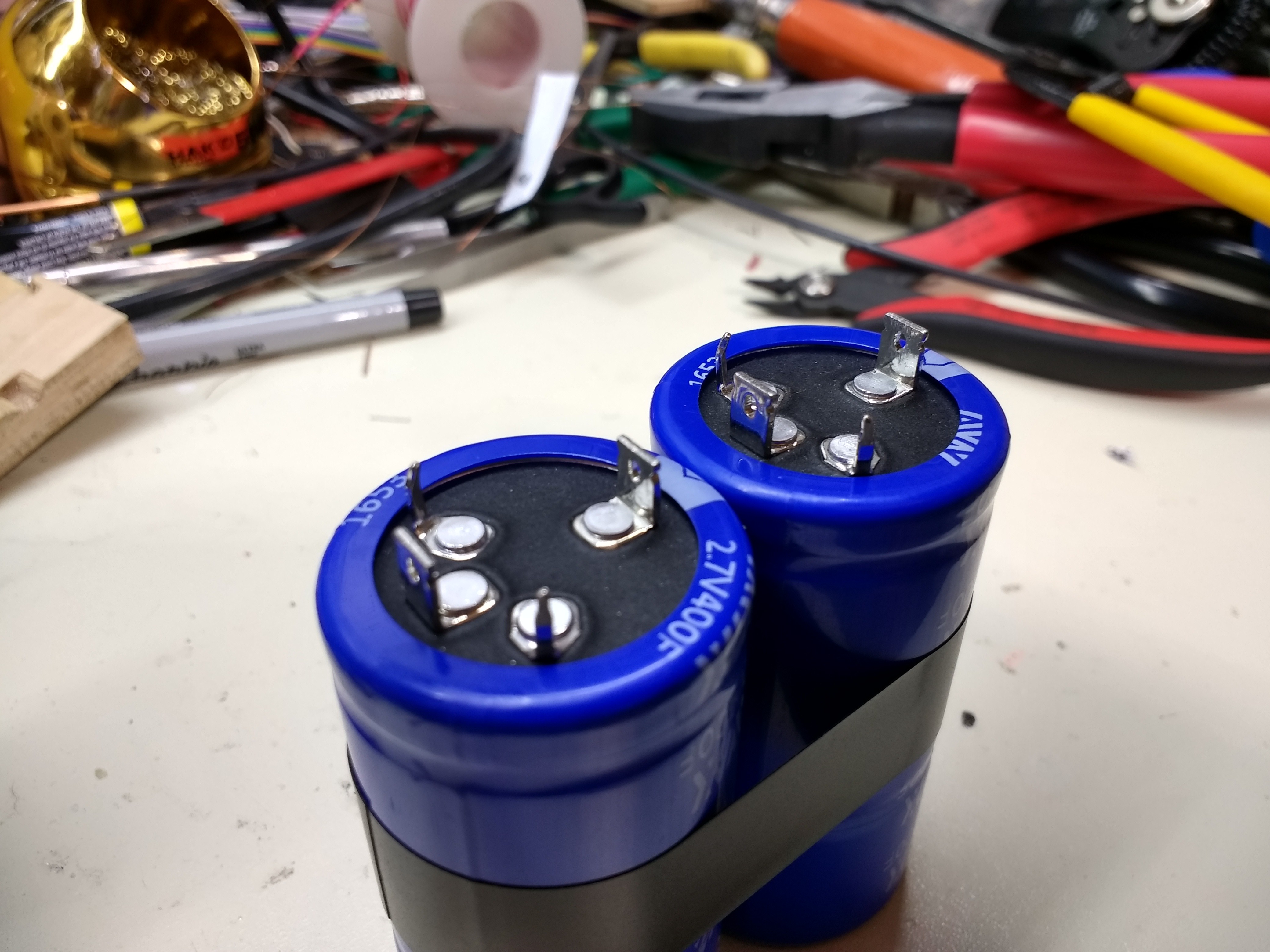 Here is a picture of two of the capacitors as they will be wired.  There are three positive terminals and one negative on each capacitor.  The "outside" positive terminals (smaller pins) seem to be there just for mounting reinforcement, so I'm going to ignore those and only connect the rectangular tabs.  The tabs are 5mm wide by 6mm long by 1mm thick.  Coincidentally, 0.2" Faston connectors seem to fit, but they aren't suitable for the large currents involved.

So, I need to come up with a way to connect those two terminals.  I have thought of machining a copper bar with slots to fit the tabs then soldering, or cutting short pieces of solid copper ground wire to fit in-between them, but no ideas so far feel right.
Ideally I'd like a secure mechanical connection first, then add solder to that.
Ideas?