I received two 50F supercaps and didn't hesitate too long to do some torture to them. To get some more angry pixies, I wired them both in paralell, using 2,5mm thick copper wire.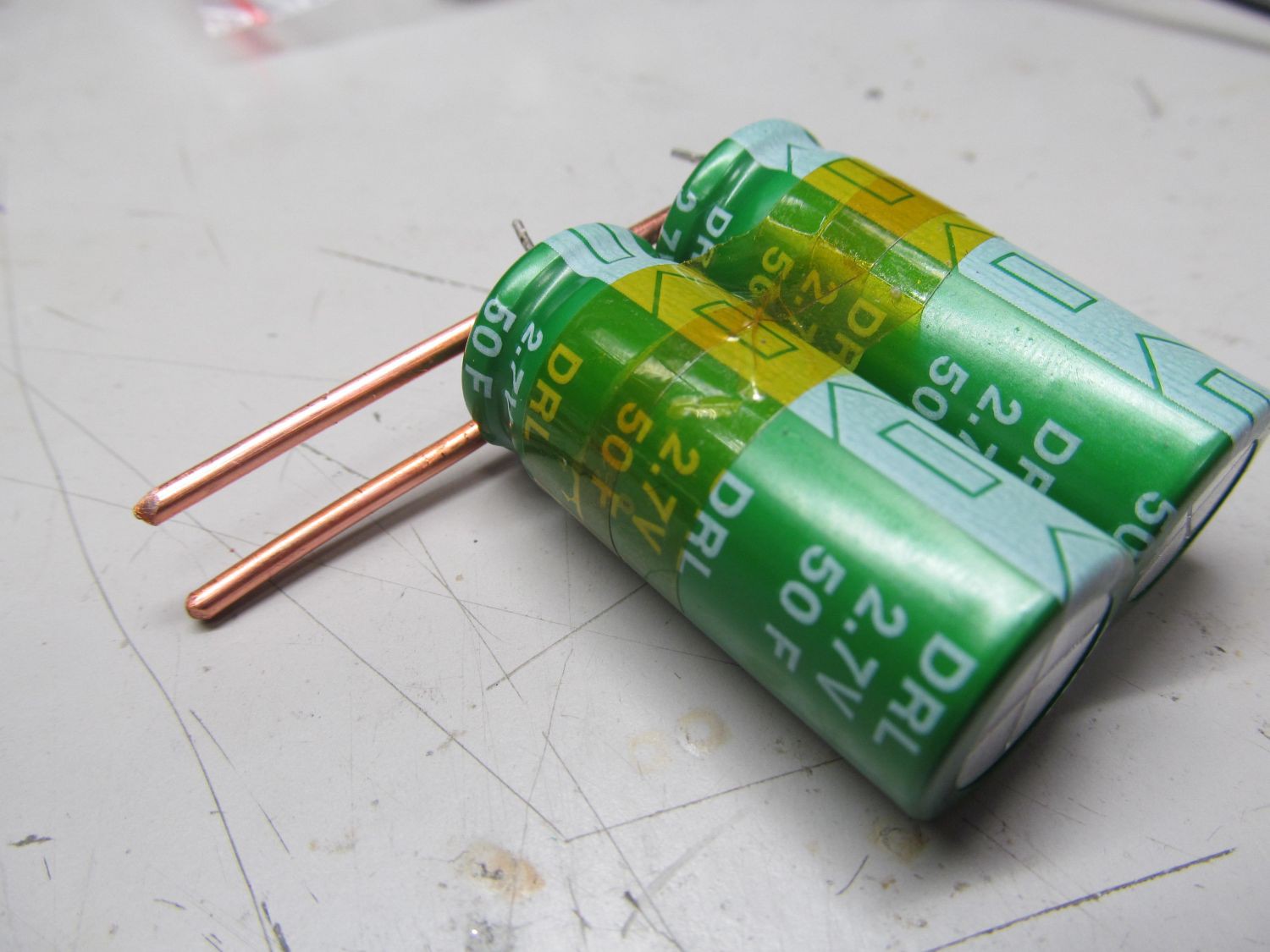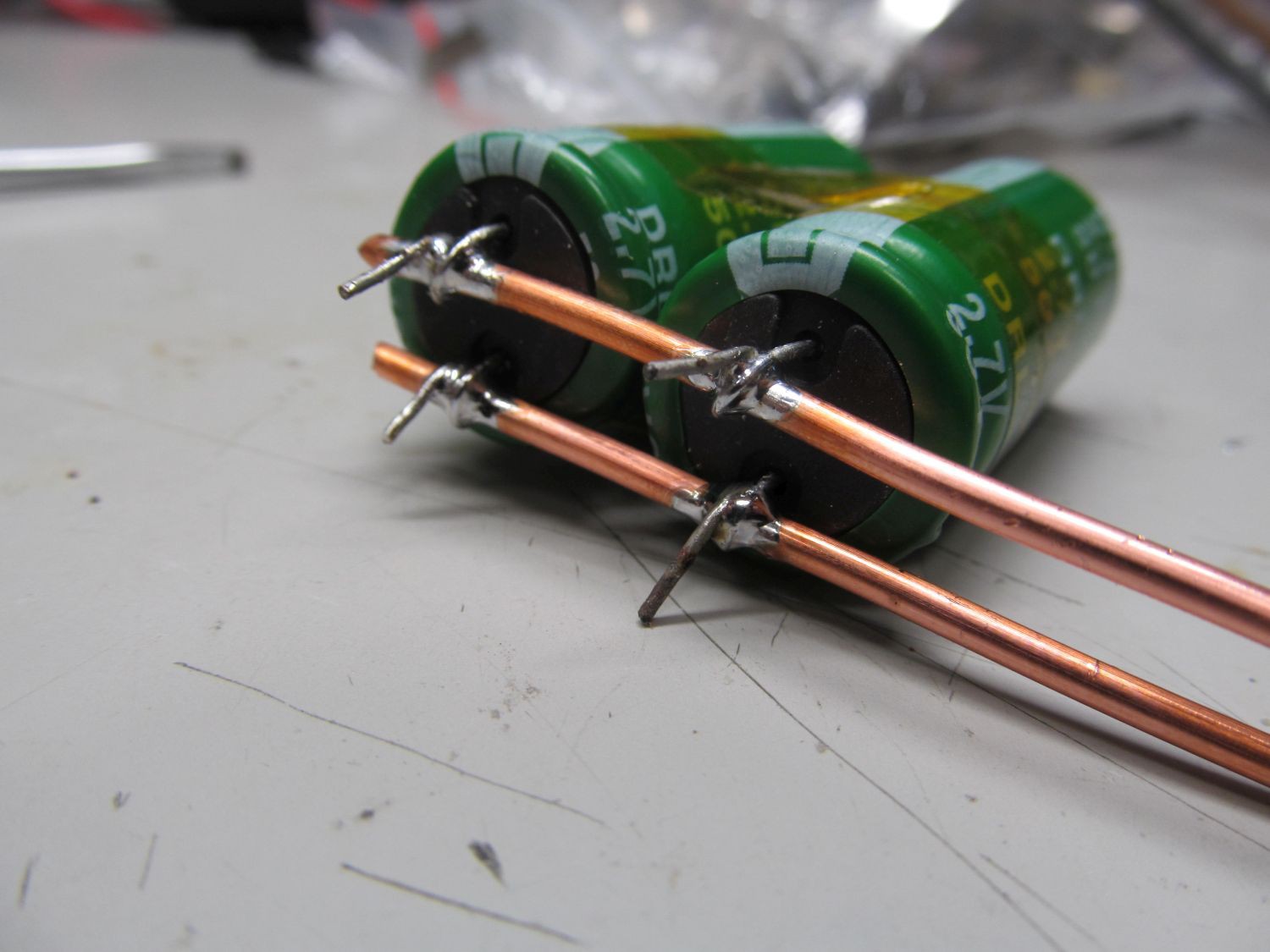 As I was too lazy to wait for my charger from previous logs, I hooked it to laboratory power supply via crocodile clips, set to 2,6V and 2,5A current limit, waiting a while to charge up. After charging I disconnected the clips and shortly pressed the two copper electrodes against nickel strip placed on discharged CR2032 cell. I think I'm going to have some more depleted cells in near future.

Capacitor discharged part of its charge with tiny spark, I was able to do three welds from single charge. Here is the cell after pull-test.

The bonding seems to be reasonably strong.
So, now I can try to charge it from my charger and try to make some welder prototype. I also thought of controlling the discharge via MOSFETs, to get better weld repeatability.