I hope @oshpark will not mind abusing their motto for the PCBs not made by them, but the color is a bit similar.

I asked friend of mine to produce a few boards for me, as I know he is making some PCBs for himself, occasionally. He agreed and asked me what color of soldermask I want - I didn't care much, answering - "I don't know, let it be pink.". - "Say no more."
Searching for proper shade of the pink color.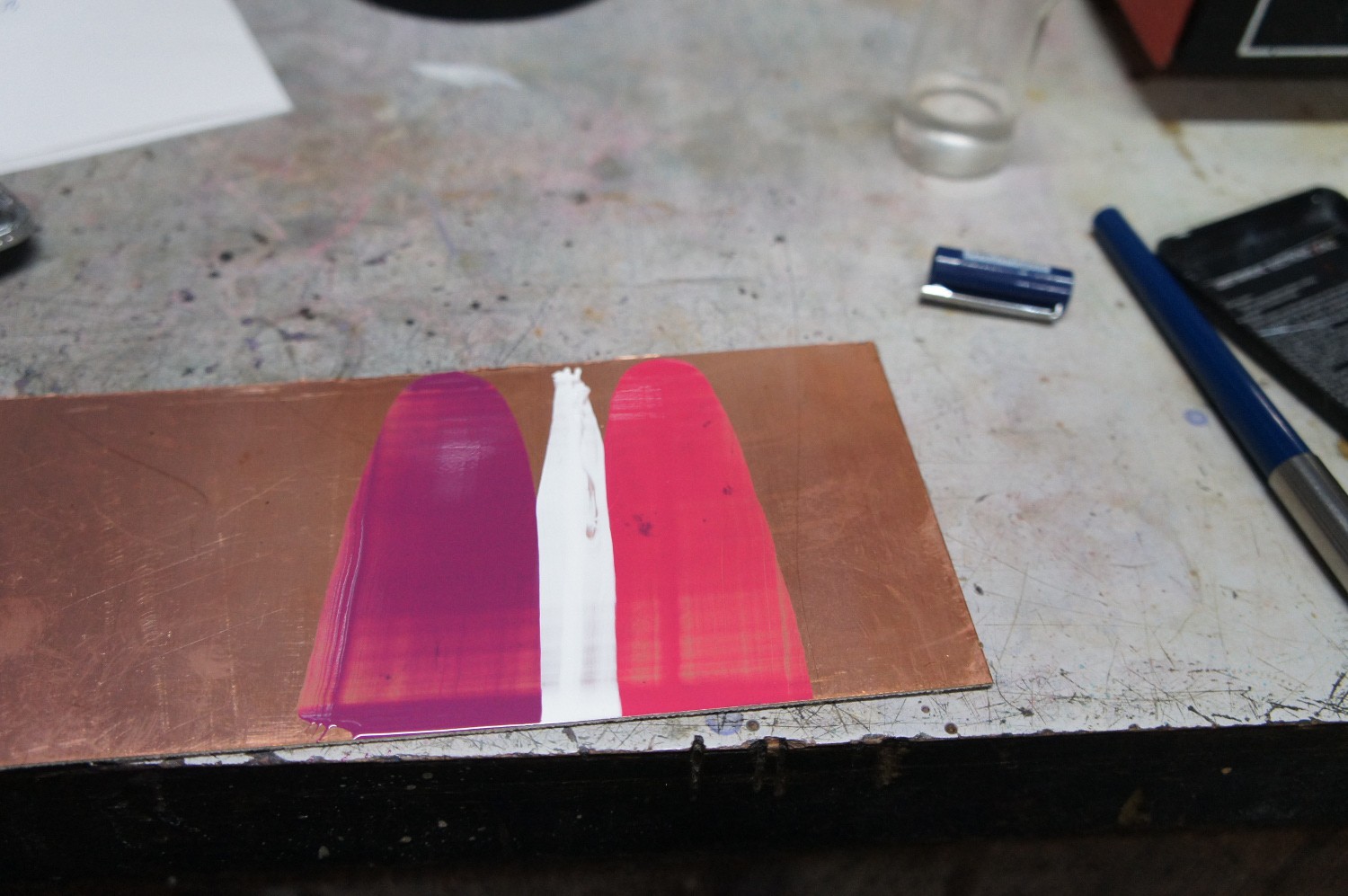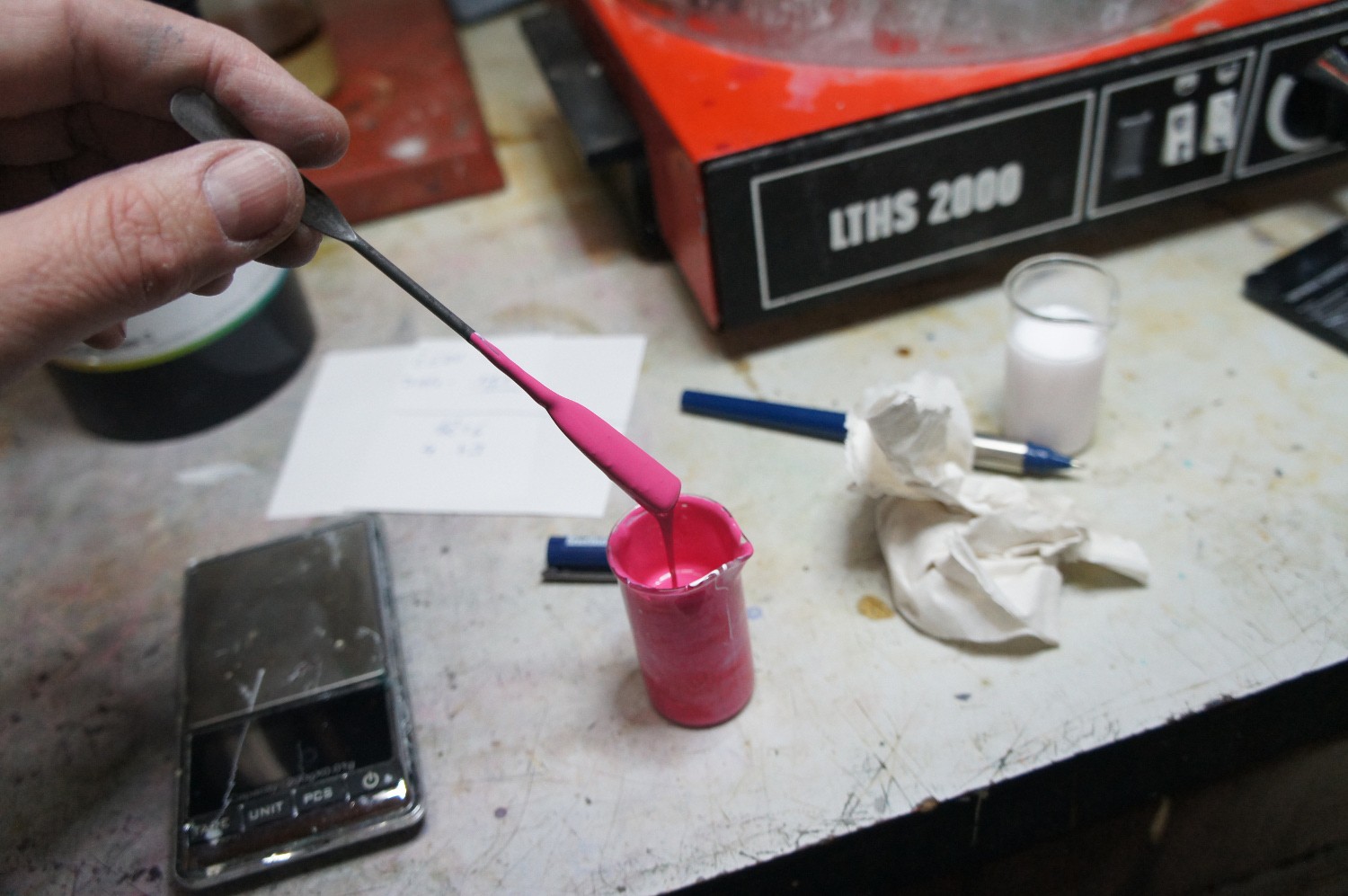 Already drilled and etched PCB is covered by pink soldermask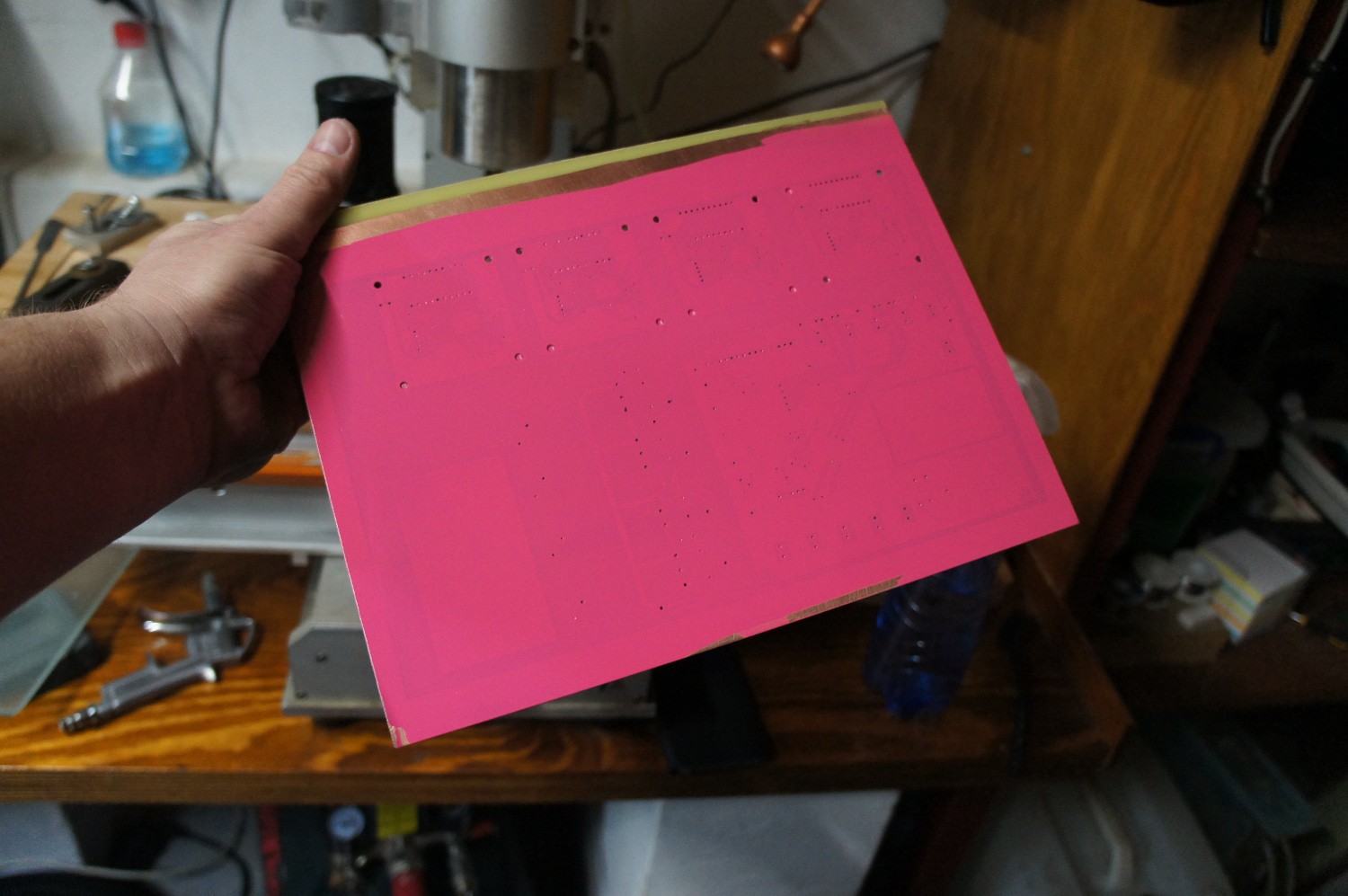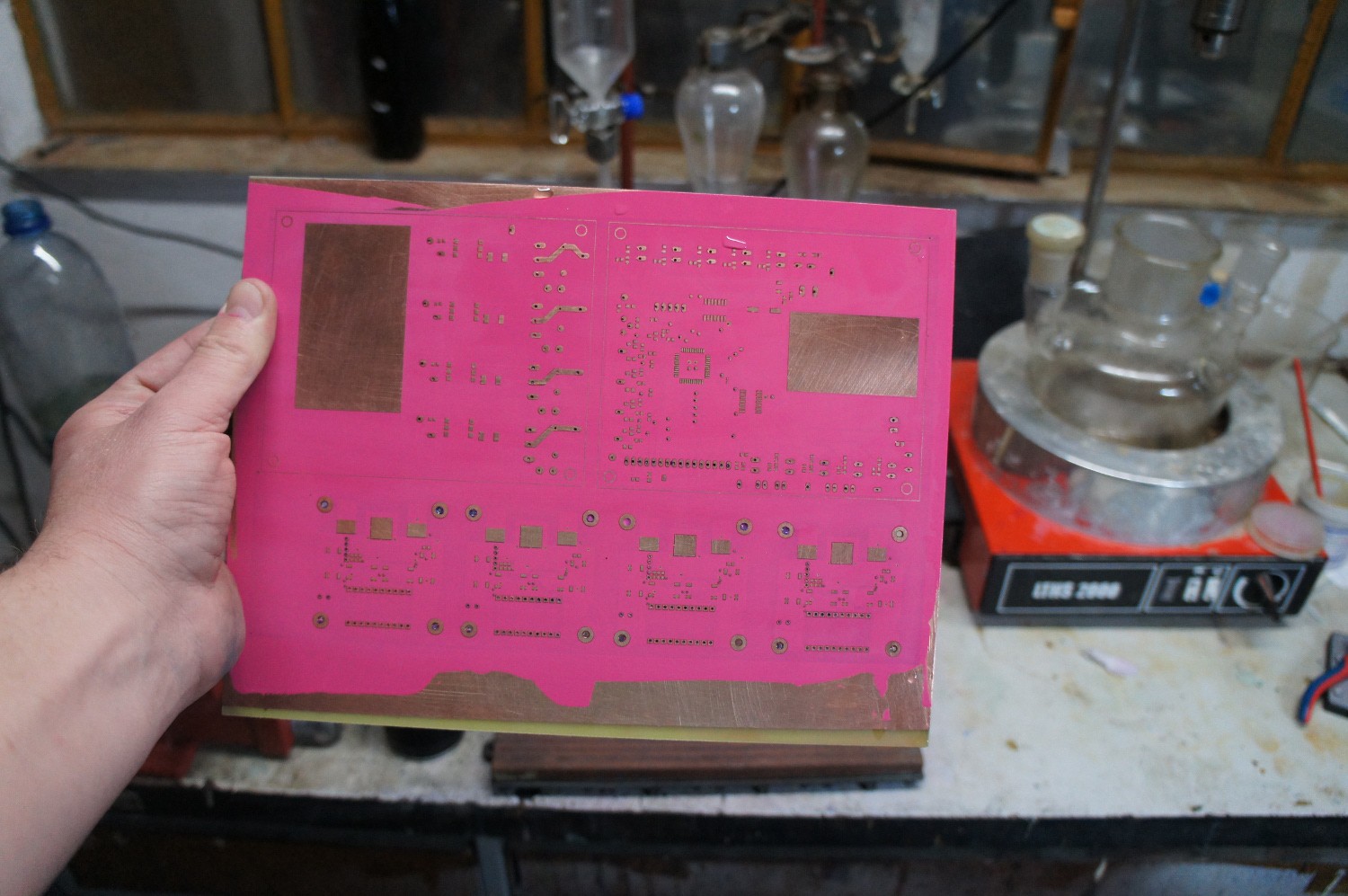 White on pink, nice combo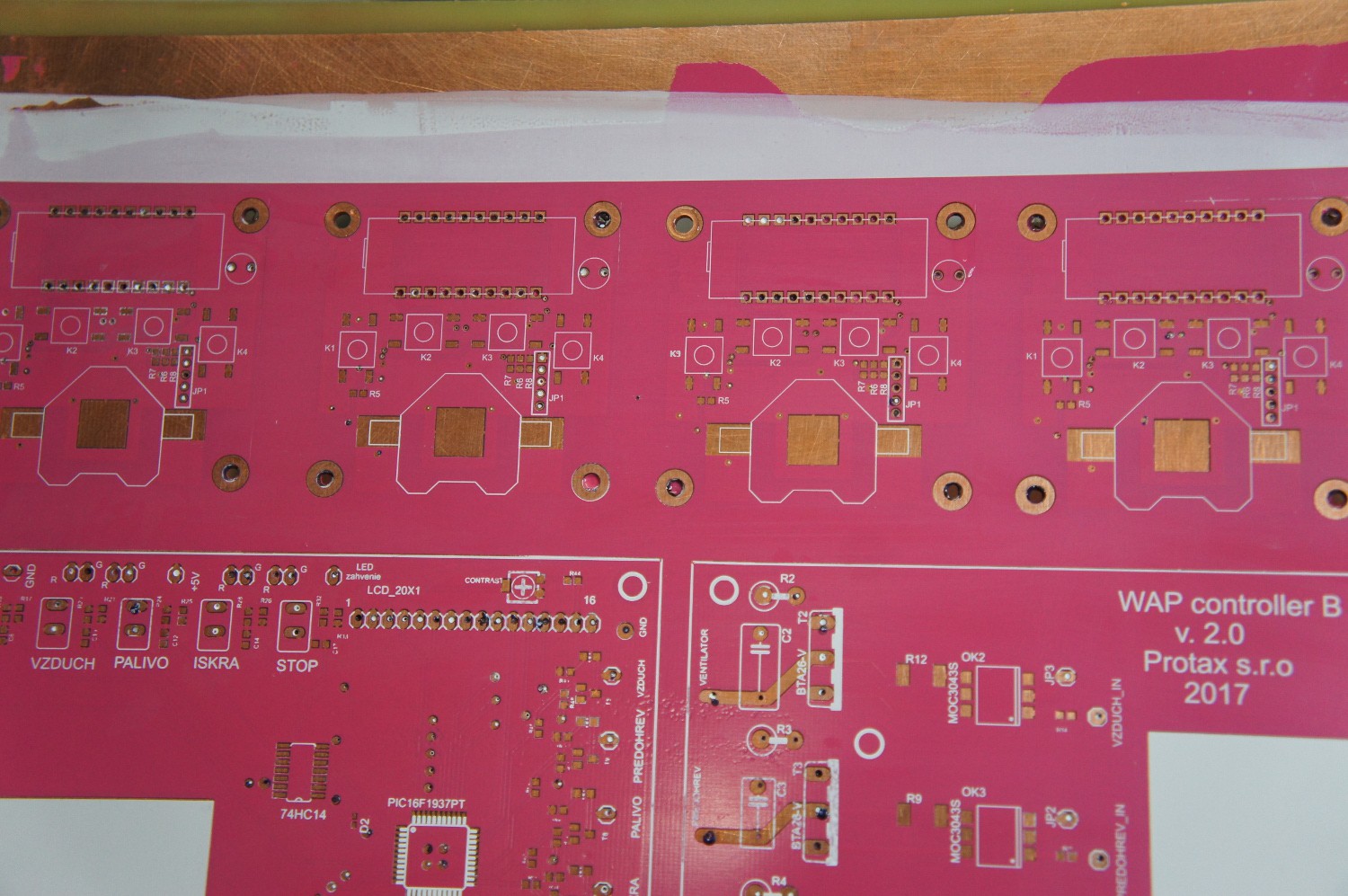 Separated forever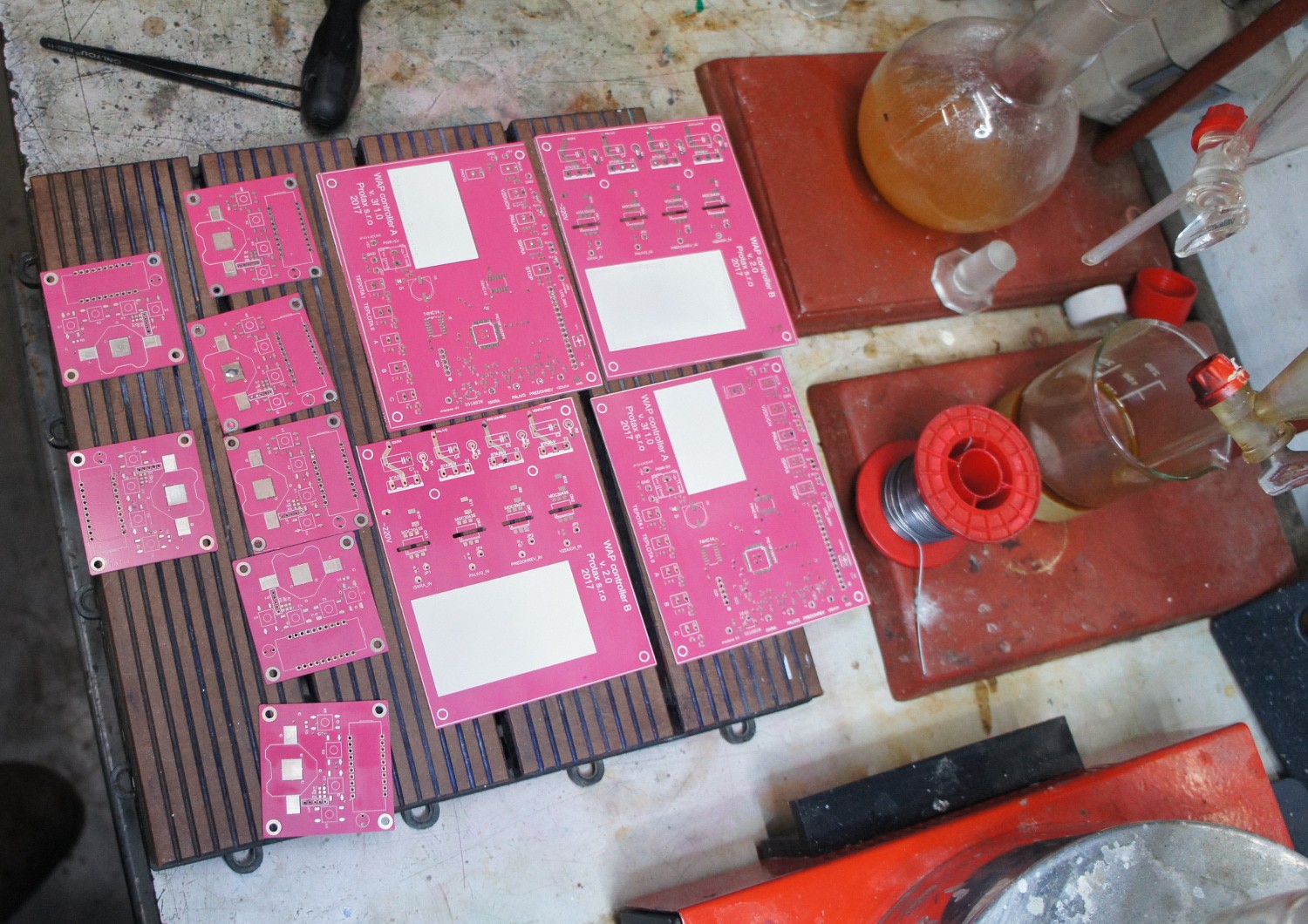 And detail to my little PCBs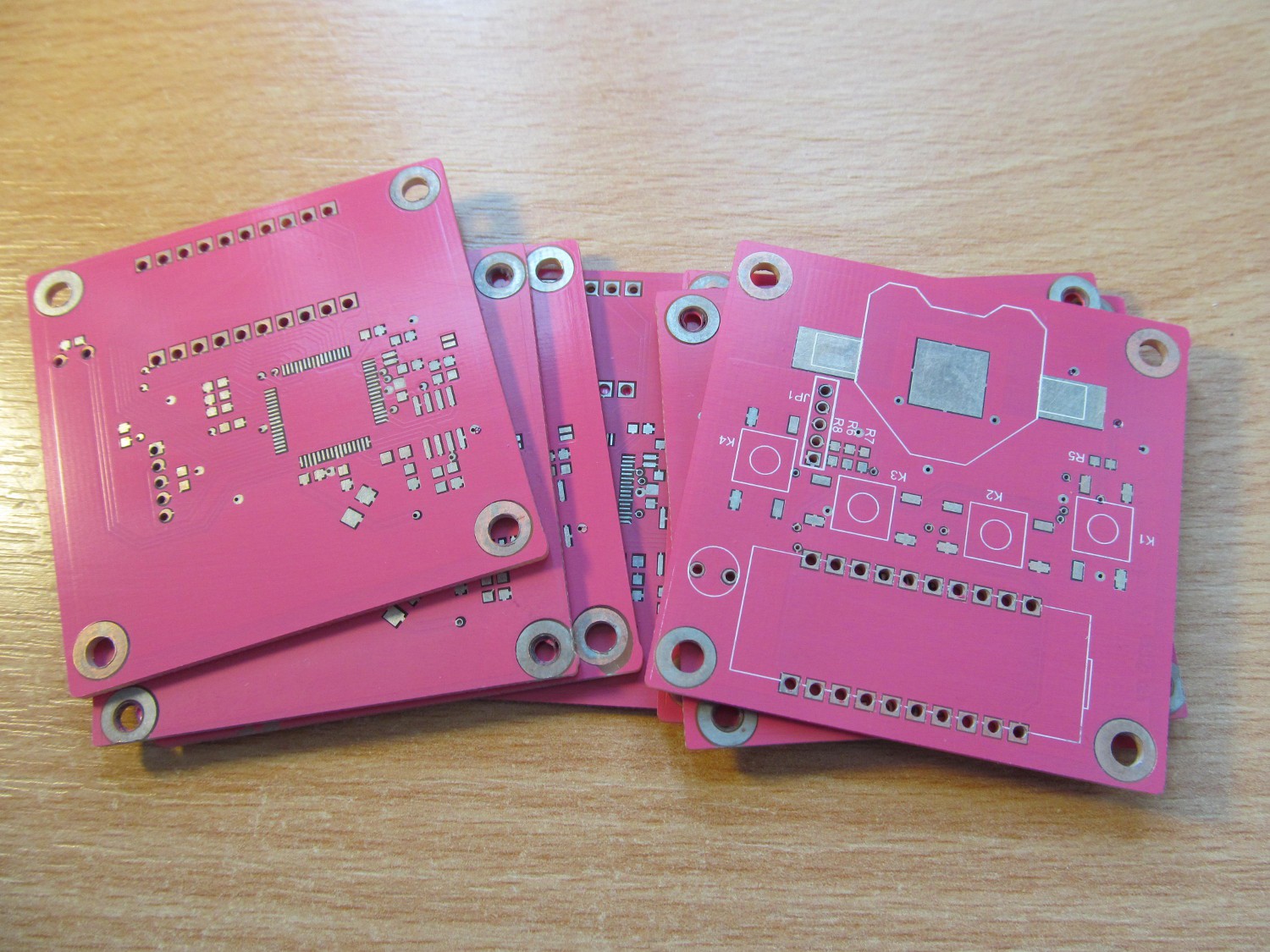 One PCB populated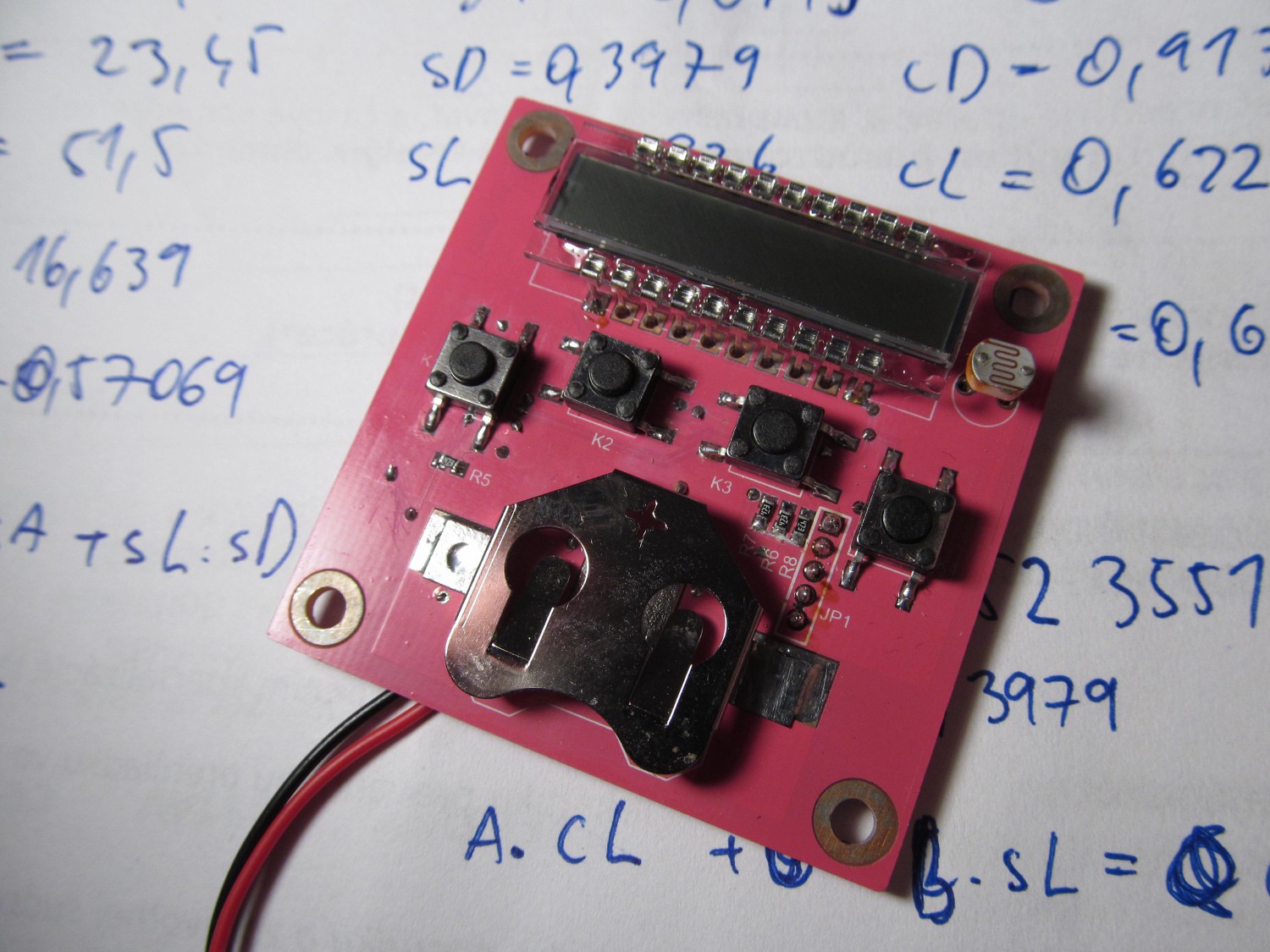 Bottom side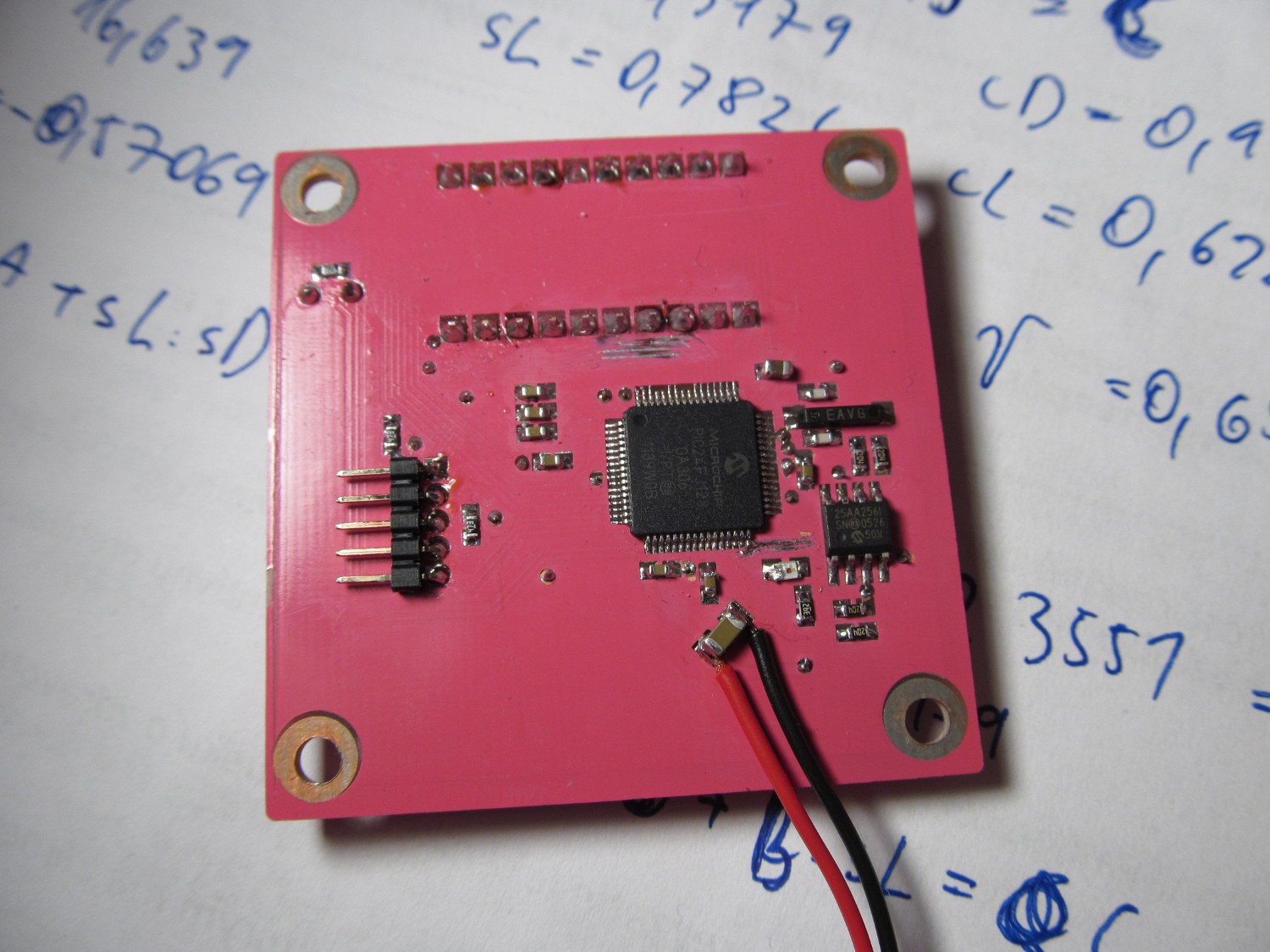 The red and black wires are for powering the board during development.
LCD works!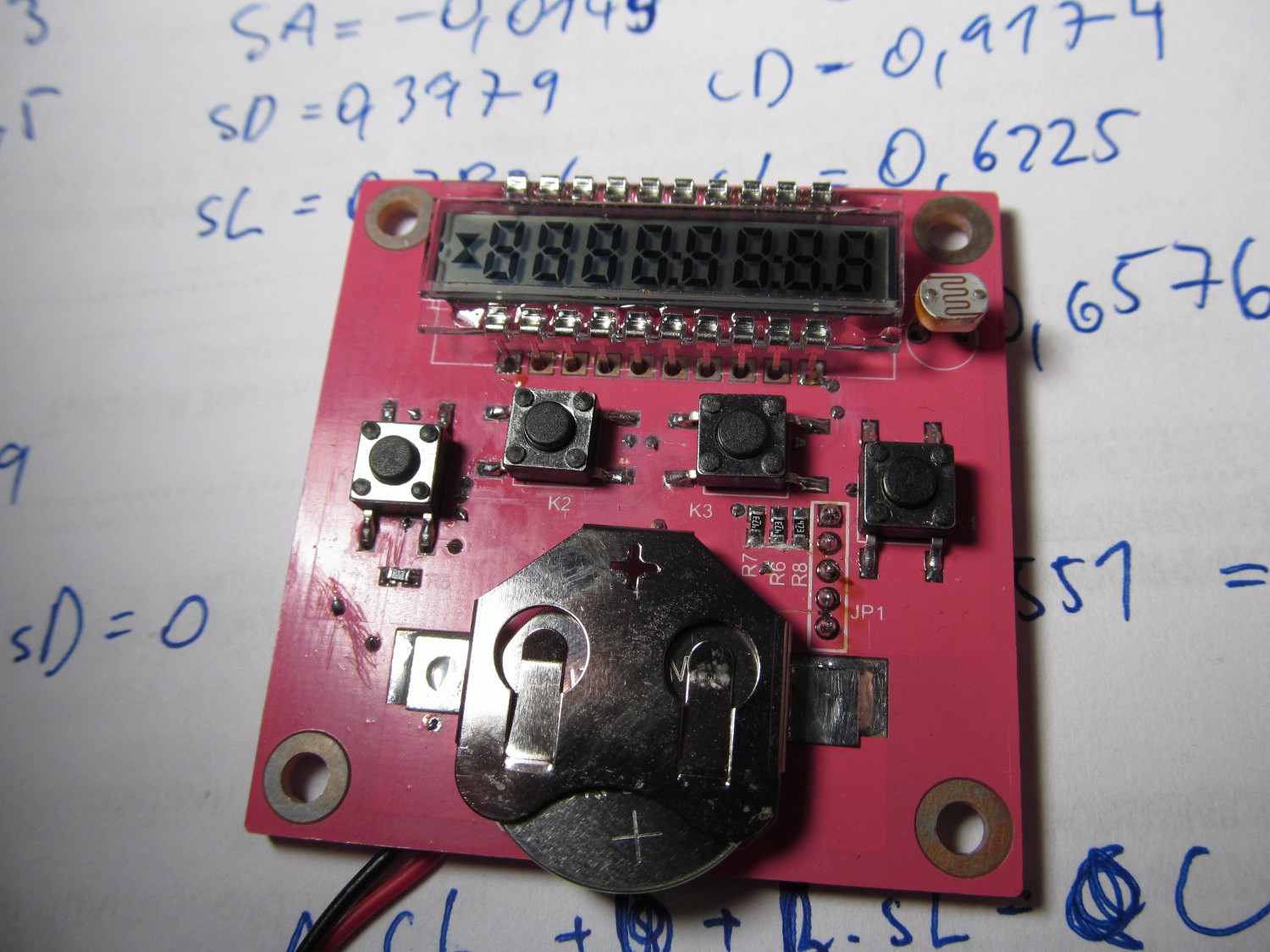 So far so good, now I'm going to transcribe the sunrise/sunset detection algorithms, as well as reverse sunrise equation for use with the MCU, do some minor tasks, like user interface and logging - and LLG is done!