The idea behind Caddyshack is to have a rackmountable (or free standing) chassis to put Raspberry Pis or other SBCs into one location.
Caddyshack has control software called Greenskeeper, which runs on a dedicated Raspberry Pi, with a module that runs off the side called Greenskeeper which is 4 i2c port expanders, and a 12 port USB hub.
The port expanders are used to determine the power state of each Caddy, turn on/off the Caddy, or determine the type of Caddy that is in a particular slot. The Greenskeeper software can read and control each caddy, and determine if the caddy has a USB->SER adapter installed and will load up shellinabox sessions for those that do have one.
This is Caddyshack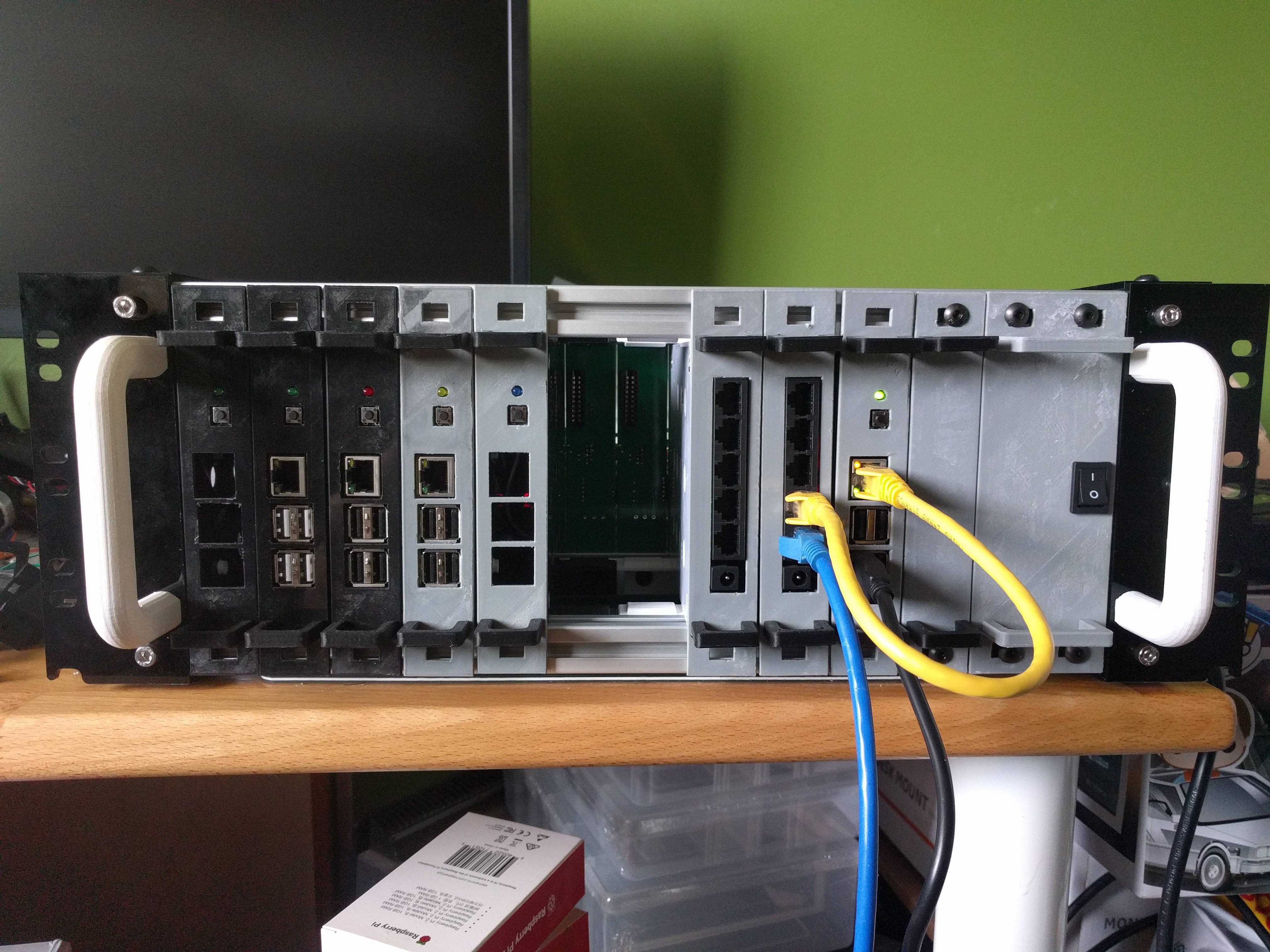 Inspired by thingiverse creator KronBjorn and his 6 inch rack standard. Heavily modified to work with Caddyshack.