I got some cheap perfboard and noticed how spoiled I was with the exact spacing on my mouse (2.54mm in both directions). None of my boards with pins fit, and I thought I was out of female headers. Then I found some baby 1x2 and 1x4 headers and decided to start a header farm.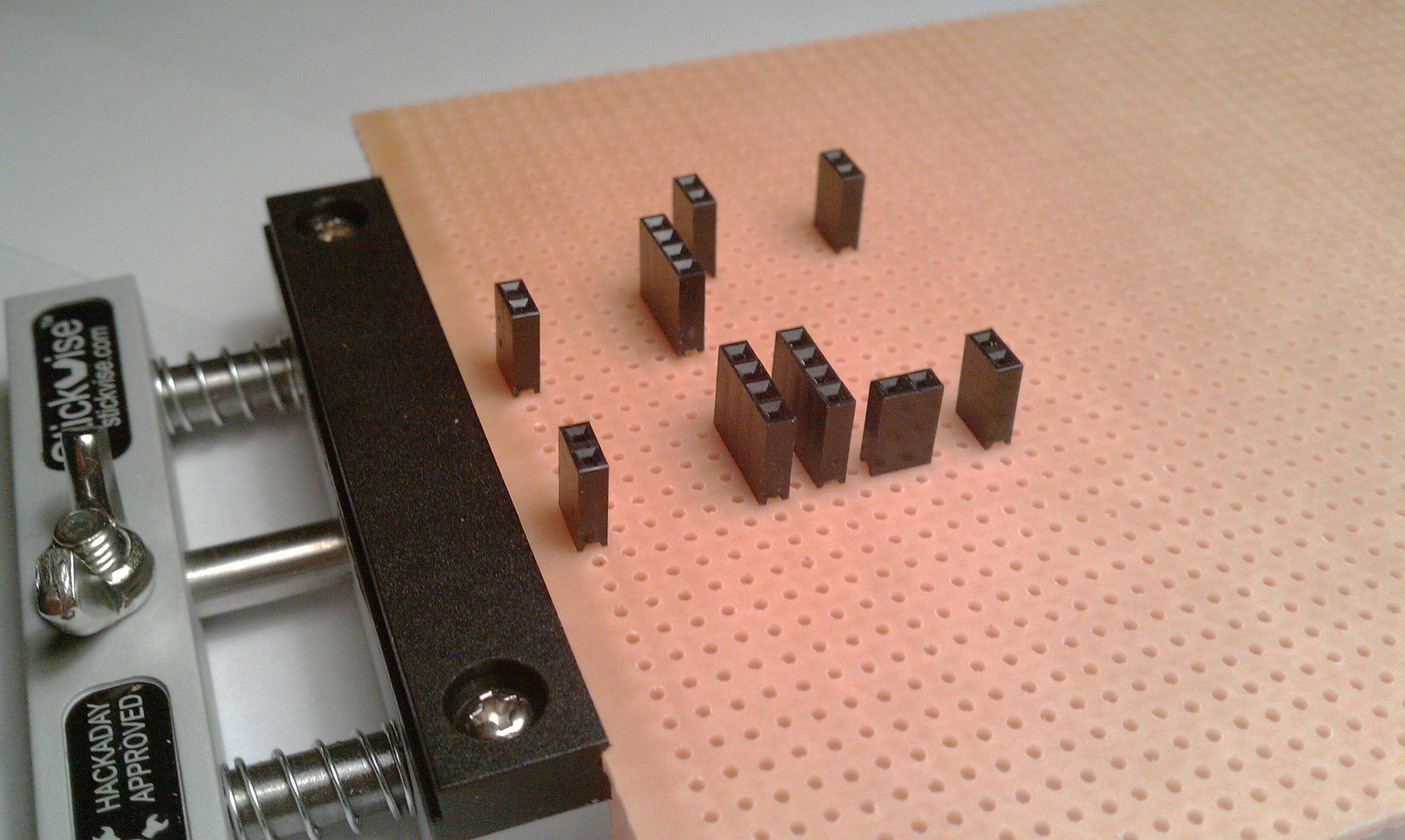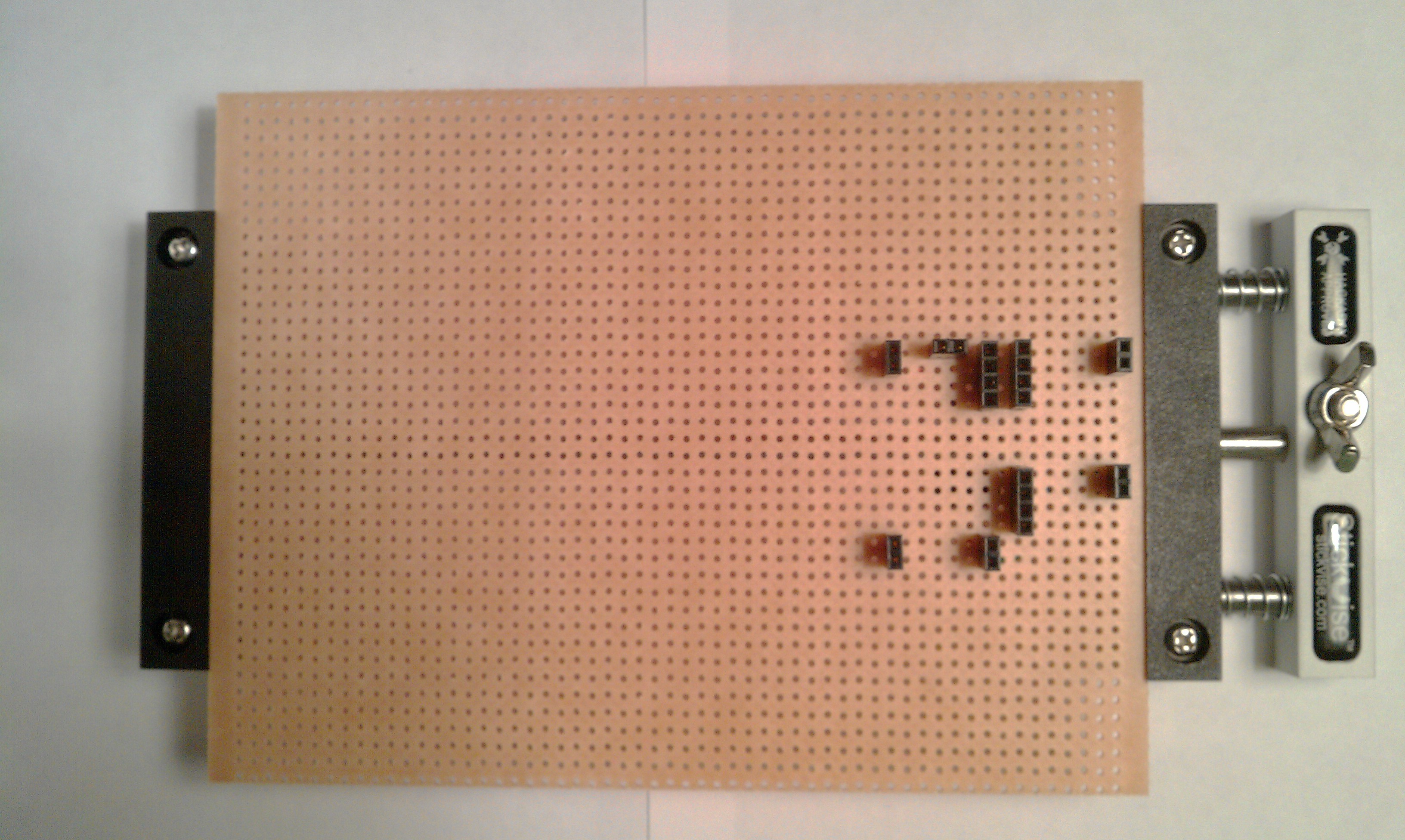 The new sockets work fine.
I had this briefly working before, then when I set it up again, I got nothing. I thought I had blew up a board and totally missed the blue smoke. I checked everything with a meter a hundred times, and re-soldered everything three times. This is what I came up with.

This doesn't work: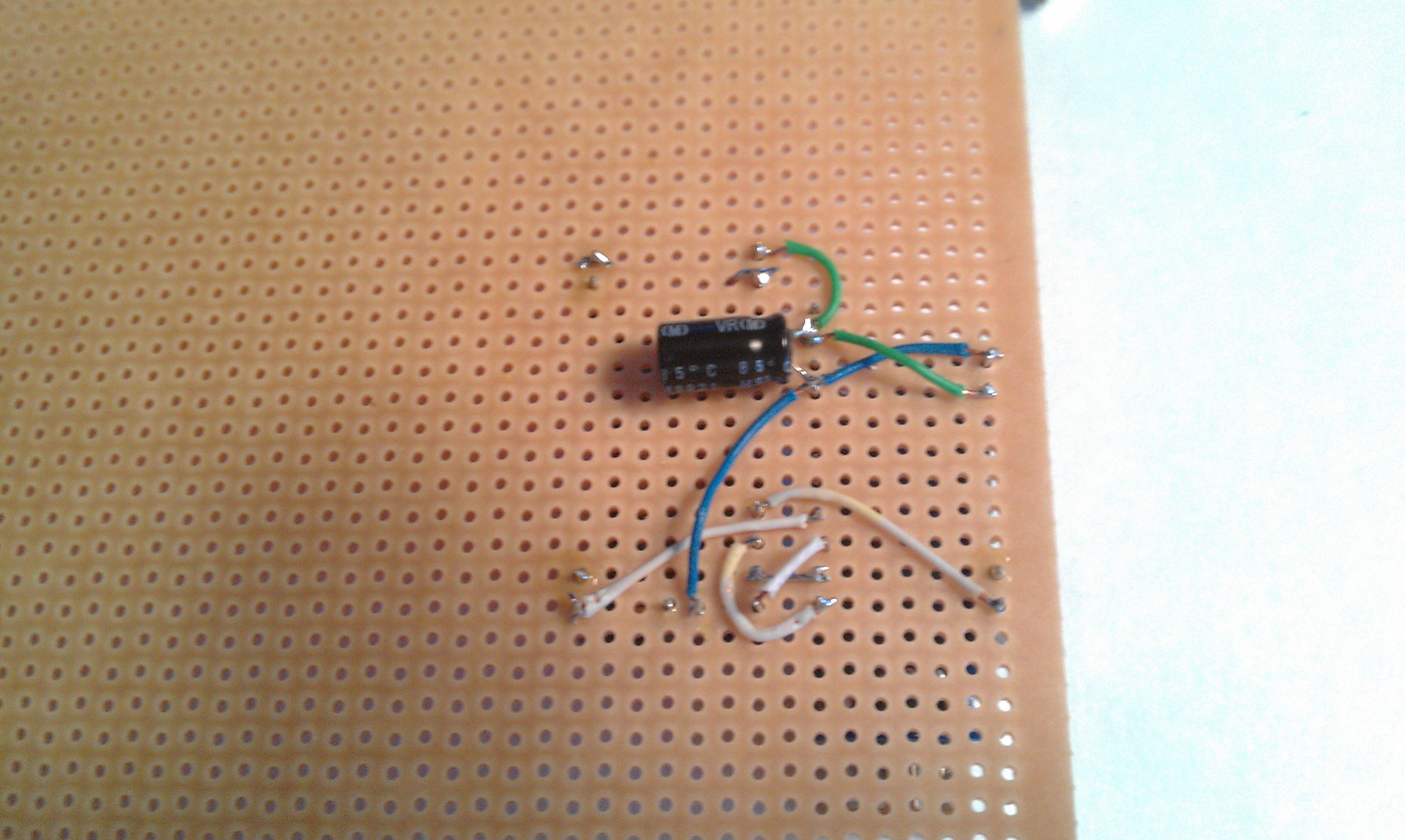 This does: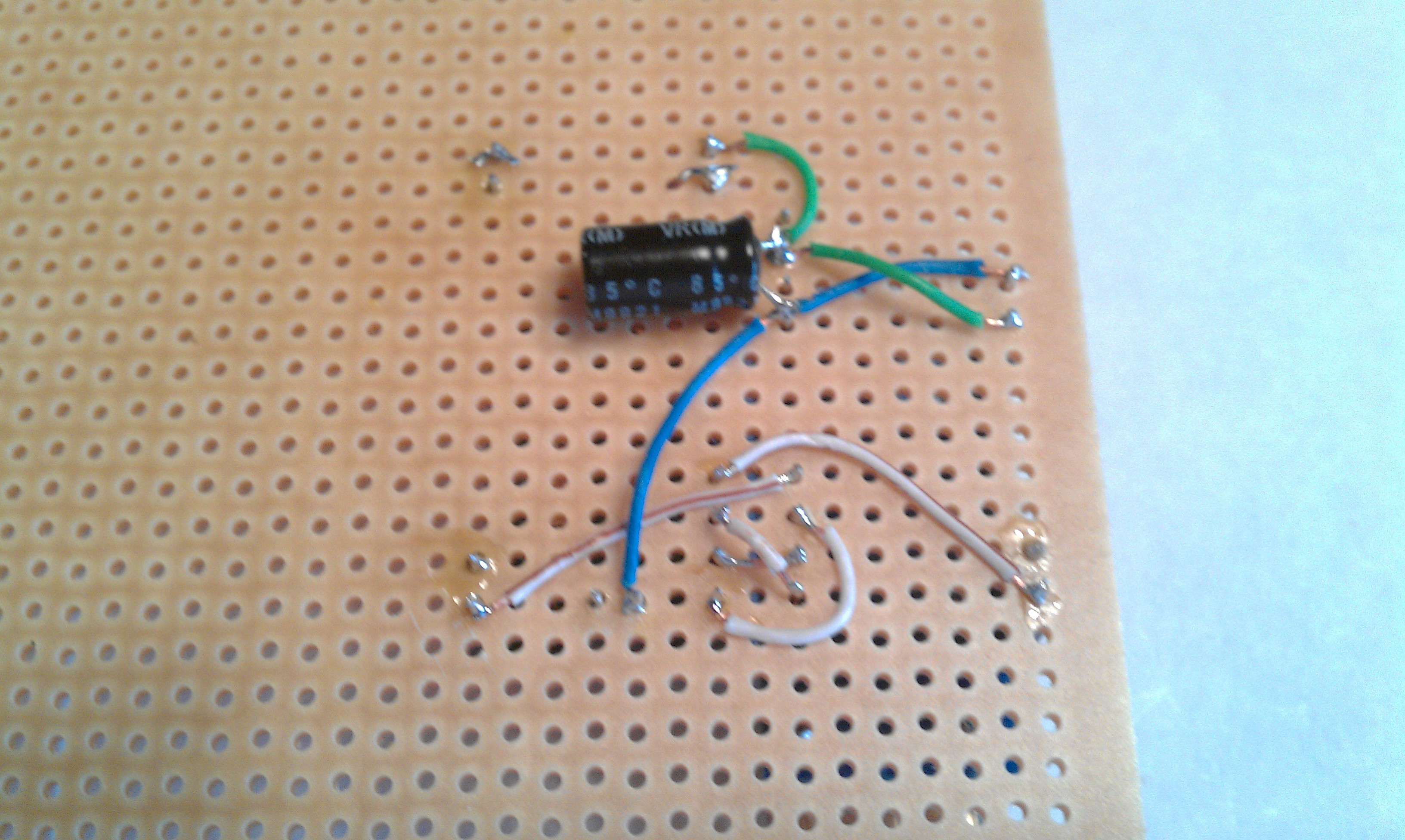 I am thinking its interference in the shape of the SPI wires, even though the boards are so close to each other. (Blue=3.3V, Green=Ground.)
Am I wrong?
The differences:
Not working:

MISO crosses over MOSI
SS goes around MISO on the Teensy side.
Does work:

SS crosses over MOSI
MISO goes around SS on the USB Shield side.
(This makes more sense now that I see it on paper.)
This is very scary for me because I am just starting to play with KiCad, and would hate to order a board that had this problem.
Would a board with a ground plane and no "crossed wires" help so much that the shape wouldn't matter?
Are there board designs that are less SPI friendly than others?
---
I used LibreOffice Draw to map the pins and wires upside down.
Rotated diagram matches wiring pictures above: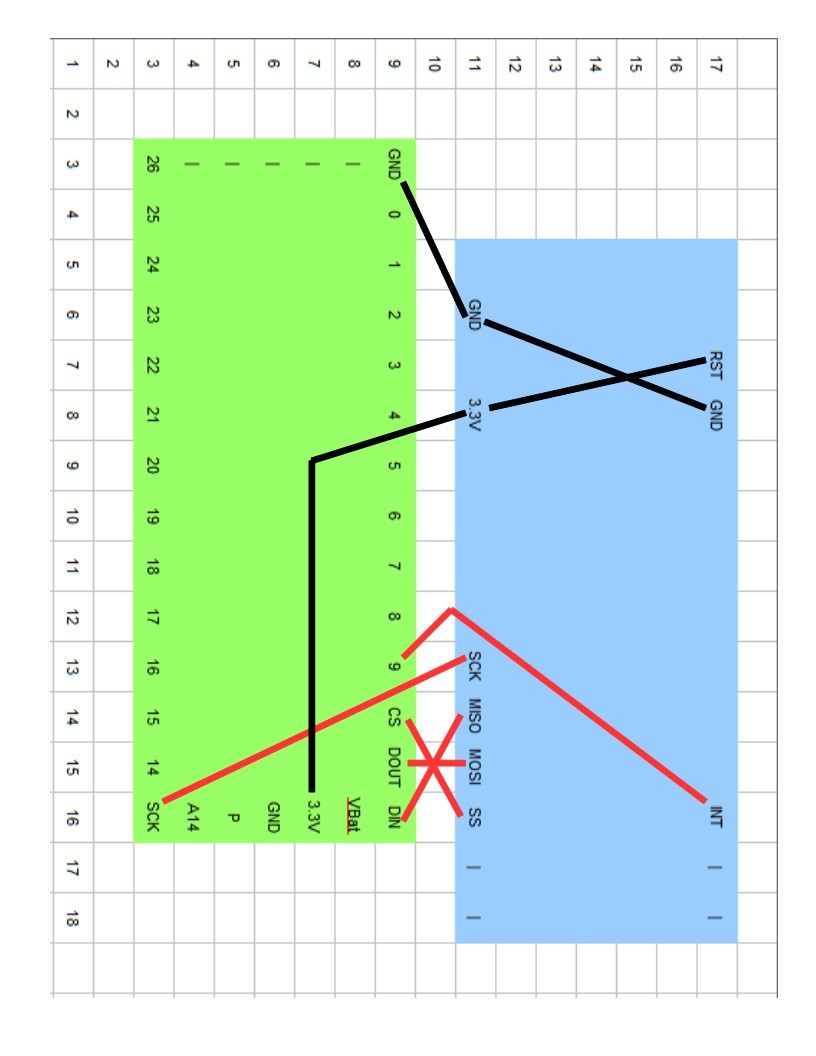 I cut the VBUS jumper on the USB Host Shield that supplies power to the host connector, added a USB hub for power instead, and put in a 100uF cap, as recommended here:
http://pjrc.com/teensy/td_libs_USBHostShield.html
and here:
https://www.circuitsathome.com/usb-host-shield-hardware-manual
Teensy-LC

Even though the Stickvise comes in handy most of the time...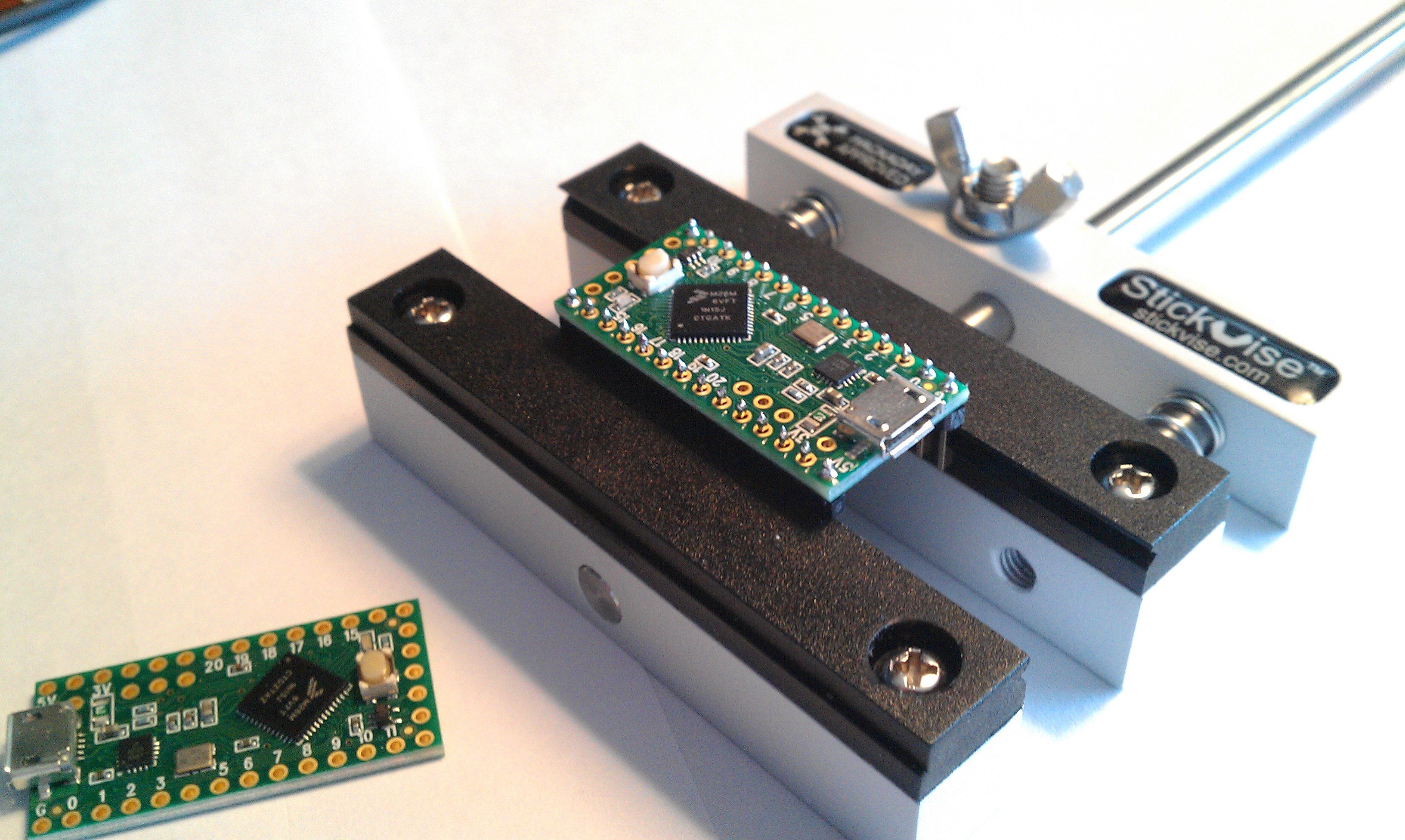 but I prefer to get the spacing right for pins here first.