As wrote in the introduction, the performance of ESP32 reaches (maximum) 600DMIPS, which is comparable with Pentium II of 20 years ago. From view point of costs, these old computer is nowadays available with very low price (if it works, though..) but point of weight, size, and consumption power, ESP32 is very handy and we have a possibility to make "super computer" by clustering. I would like to clarify that this is not serious project but the purpose is "making something funny".

General and popular clustering system will be that by Raspberry Pi connecting by wired Ethernet. But ESP32 does not have native Ethernet (I know and made one with LAN8720A) and wireless link by WiFi or Bluetooth will have a big overhead and also connection may have some reliable issue. Instead of Ether or Wireless connection through TCP/IP, this system has a inter-connected GPIO bus as shown in the above picture. At this moment, data structure and usage definition is not determined, but 16-GPIOs interconnection will be enough to inter exchange data.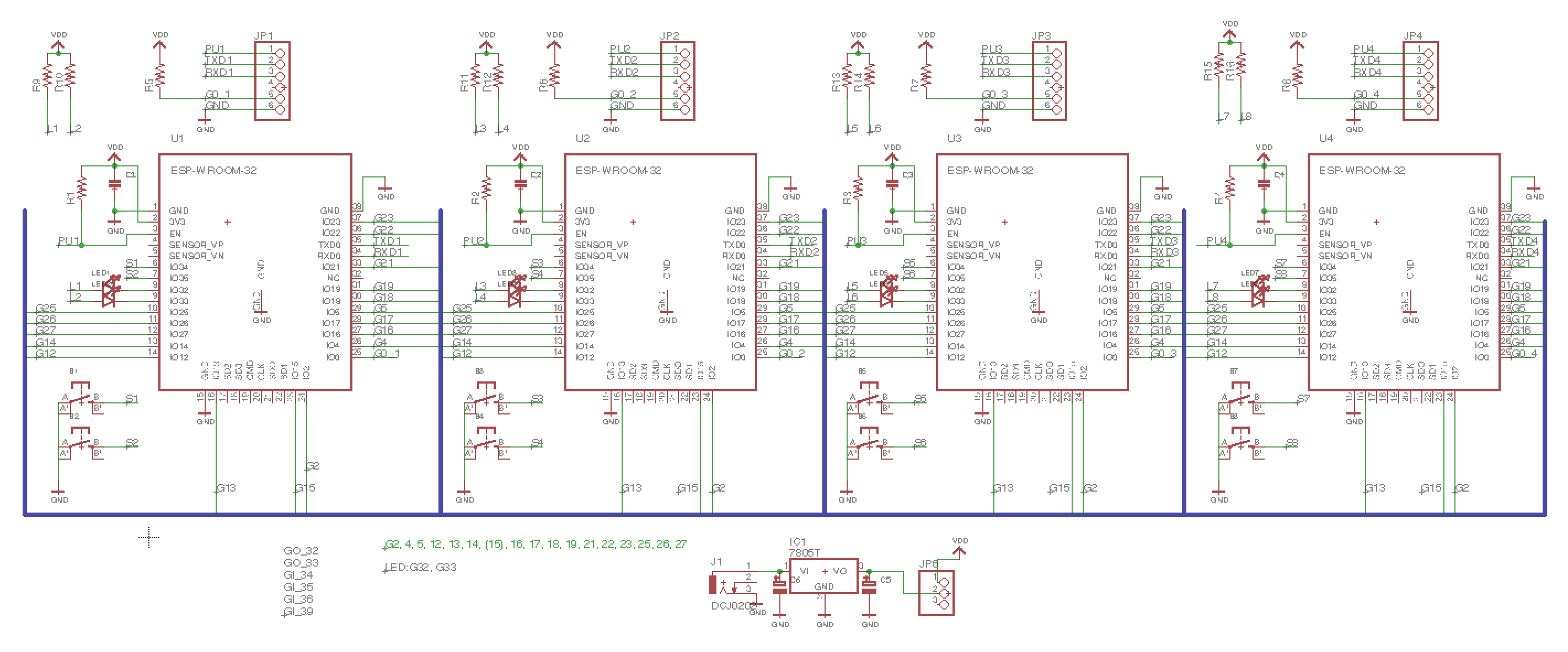 The above picture shows the whole schematic of this experimental system consisting of 4-ESP32 (total 8-cores).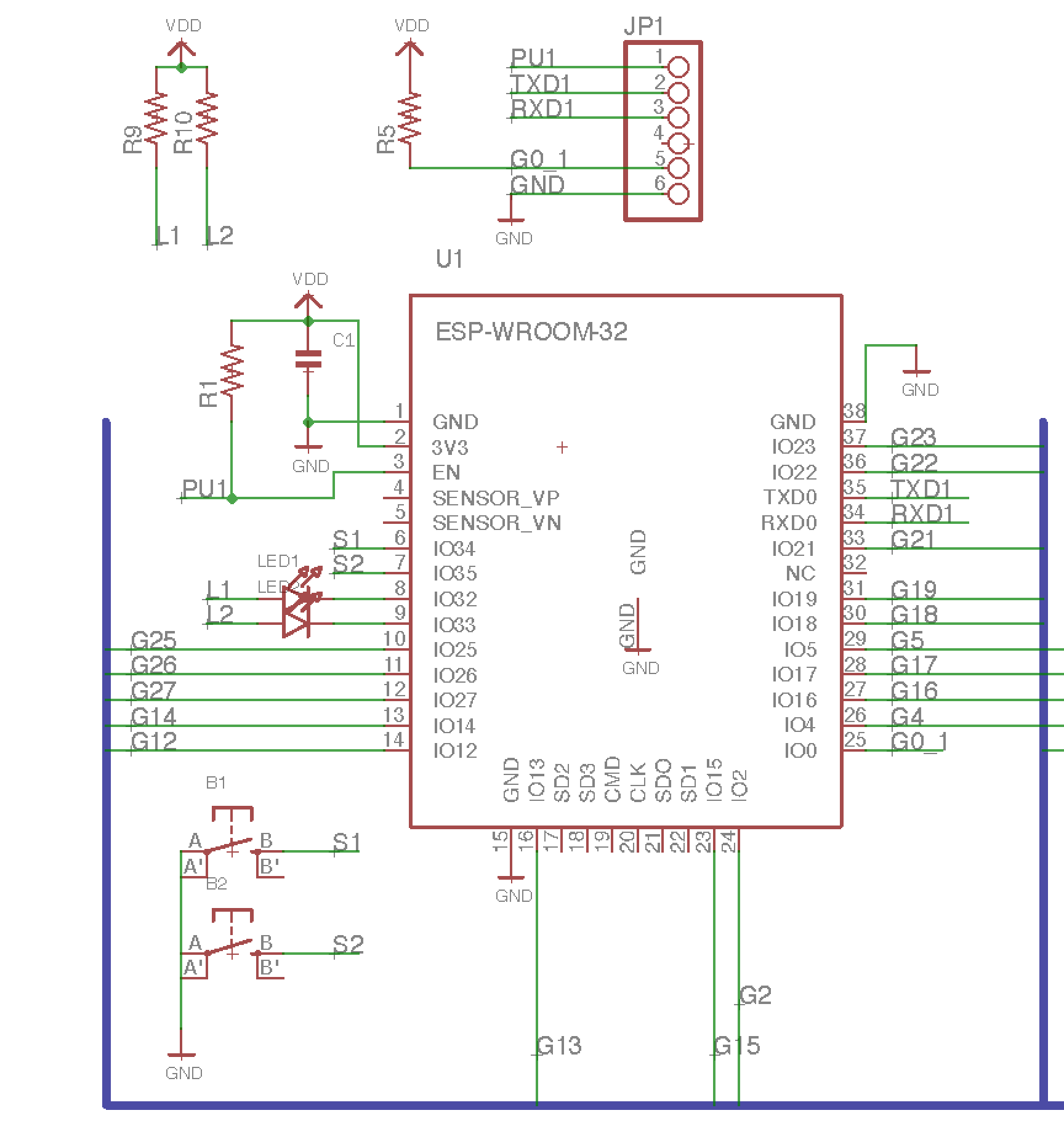 Each of ESP-WROOM-32 has two switches connecting to GPIO34 and 35 and LEDs to GPIO 32 and 33. These GPIOs are function limited (input or output) by MCU and excluded from inter-connection bus. ESP32 has several "un-touchable GPIOs" and such pins are also excluded. The blue thick lines are GPIO bus.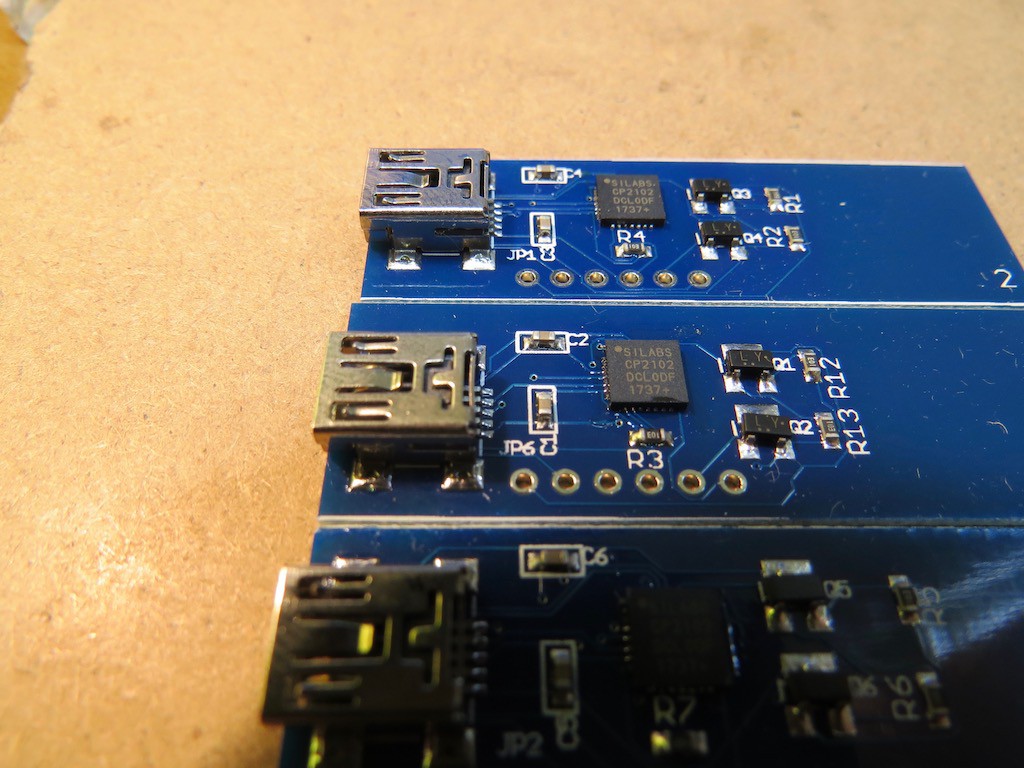 For writing firmware to ESP32, the circuit like above is required. Each of ESP32 has a pin-header to connect with this writer. Once firmware uploaded, we can detach and let them work...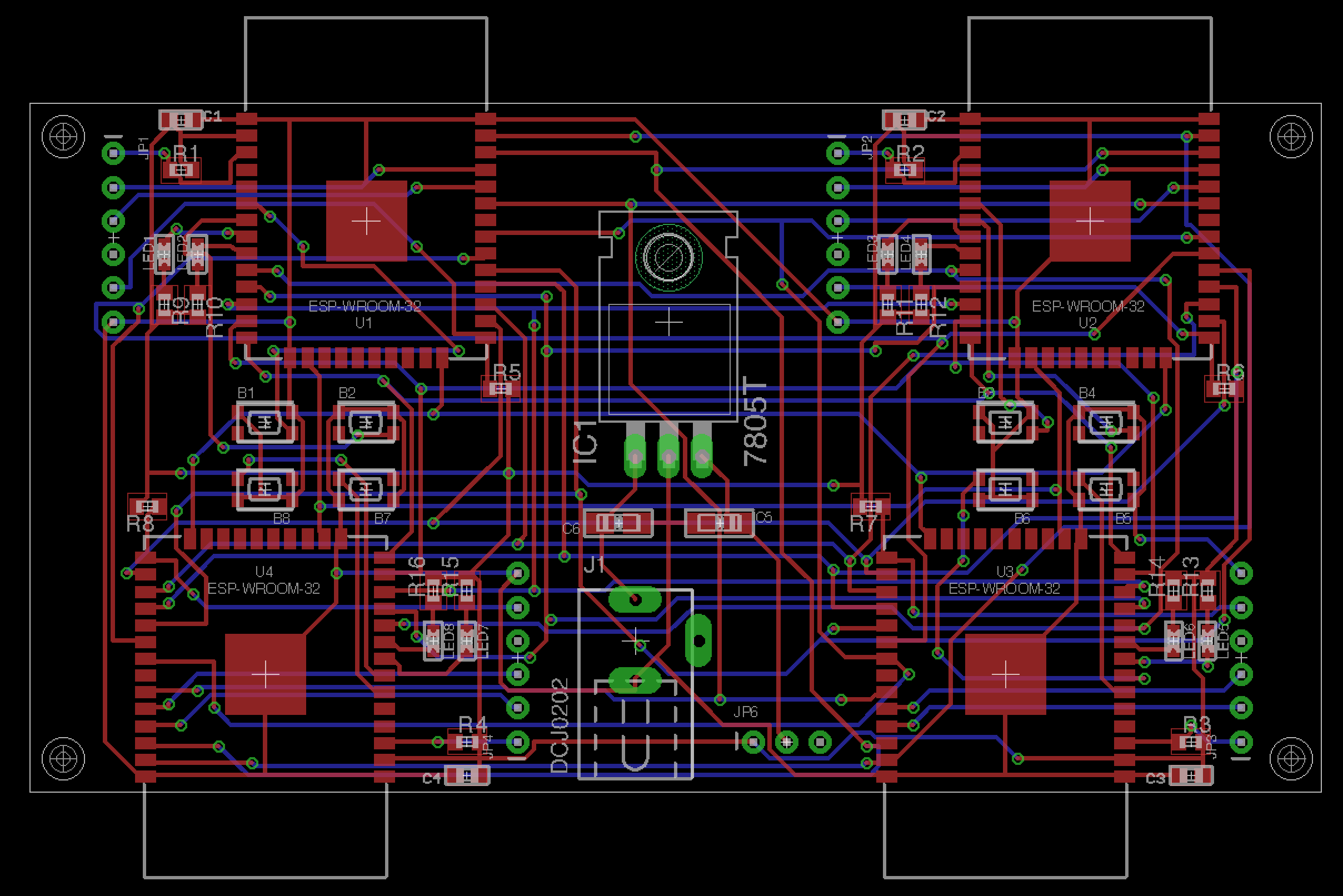 This projet is not just thinking level but already PCB fabrication is on-going. As we can see 7805 is on the silkscreen but this is just a place-holder and I will use pin-compatible 3.3V/2A regulator.
The initial fabrication will be done by the mid of January and the completed board will be released on Tindie.com at $50.  If you have interest, please click "Join this project's team" on the top page.