I know. Its getting hard to find anything funny.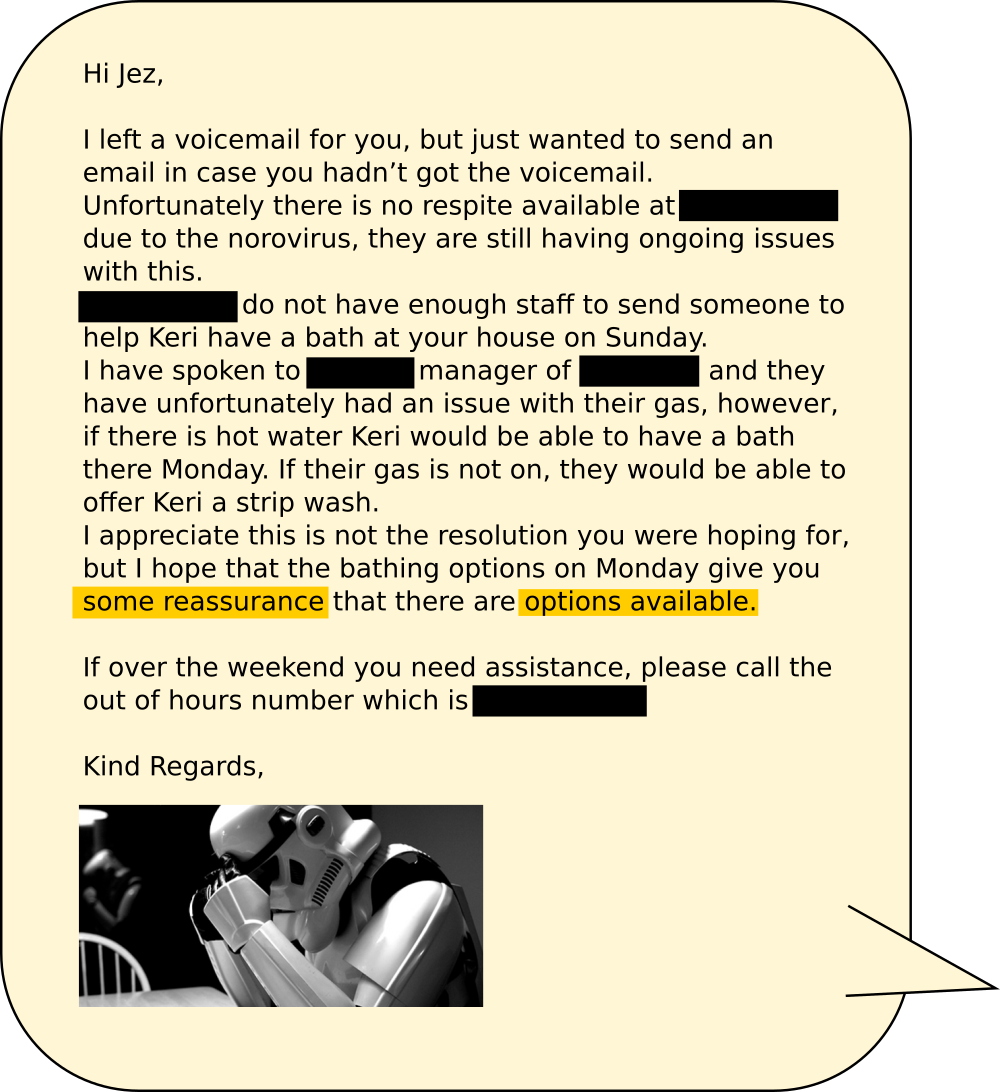 I made what's become a customary Friday where-the-fuck-are-my-carers-and-give-me-my-money call which invariably goes to duty, if they havent got it on answerphone.
Yes guys, this is the last point of call for the vulnerable before responsibility fucks off down the pub early and gets shitfaced for the weekend.
I have to admit, if I were responsible for that I would too.