Mother of Pearl what is wrong with these people?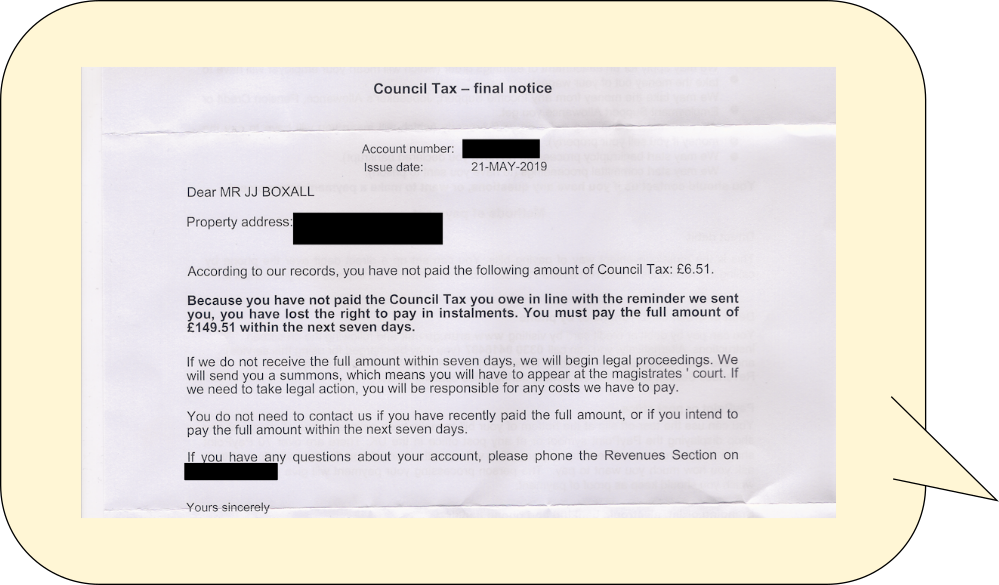 Typically they sent me this in the Friday post so I got it Saturday morning. Its a habit of theirs, being the antisocial bastards they are. I have had many run-ins with this department over the last few years over benefits and rights, and they have stuck to their guns sacrificing their desk staff to the weight of logic and evidence.
And me of course.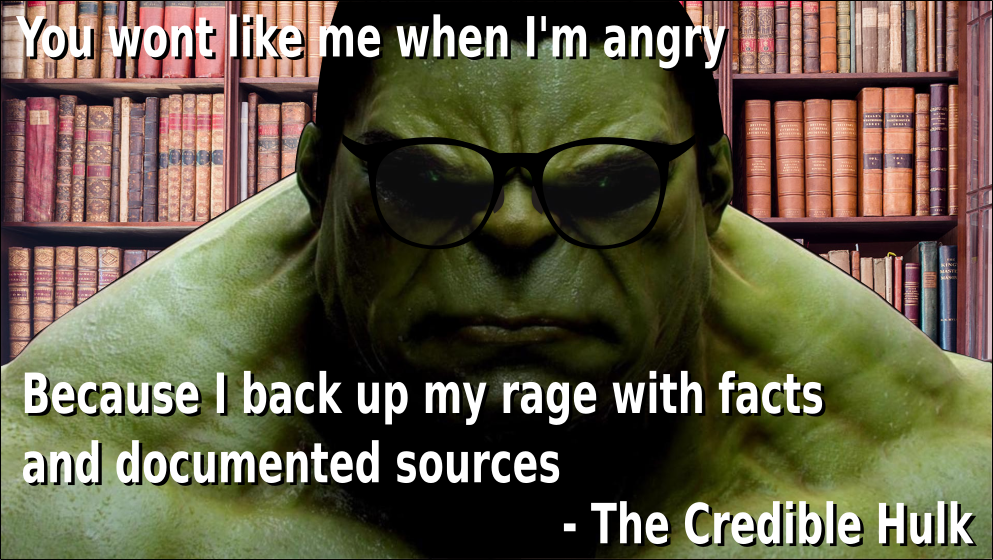 I can get quite truculent with self-important officials, especially those who simply stick to the party line even when presented with their own ass on a plate:
Why is my daughter classed as non-dependent when clearly she is dependent?

Even Igor ruminated this was strange, but regulations are what they are. I remember clearly, its doubtful he does. One of many lies...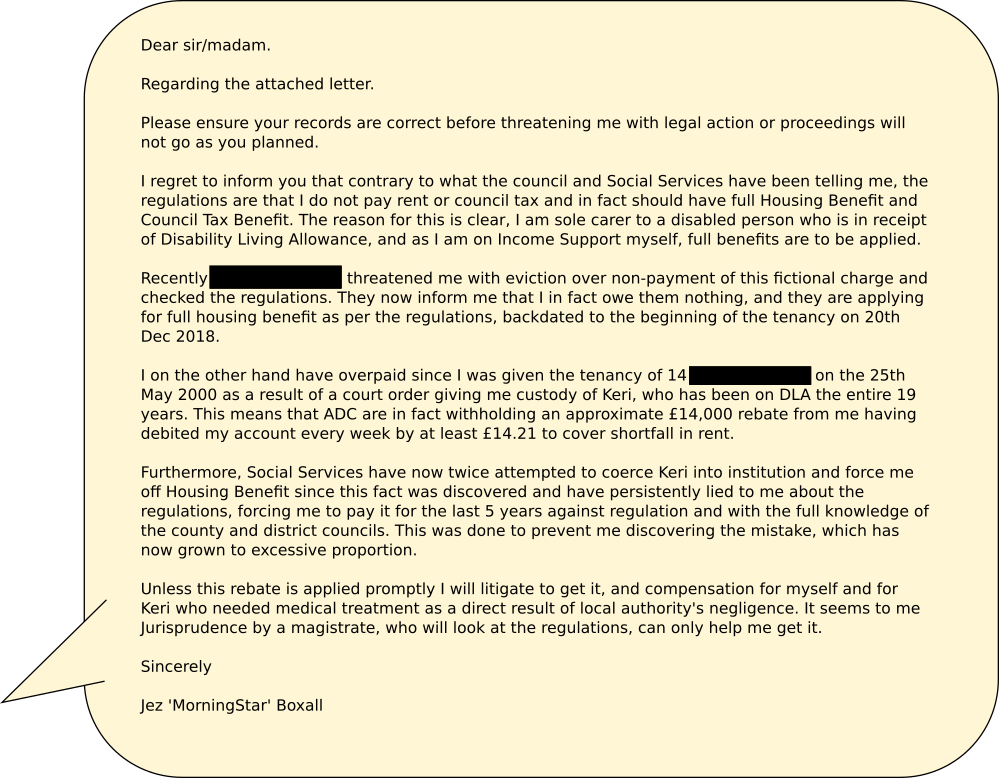 14 again. These events kicked off in 2014. What is it with that number? It devolves numerically to 5 (1+4), the same number of years now I've been fighting this, after 14 years raising my children alone.

Yep. Yesterday was the 25th May, the anniversary of the day I signed the tenancy of the house the kids grew up in. Where I learned to hack, where I built AIME and where I discovered myself. Its kind of a birthday - not that I observe it because it upsets me - and I could have done without the fucking council choosing that day of all to land it on me.
Cheers Arun District Council; you're off my Christmas Card List too, you dirty counts.
Its now also the anniversary of my enslavement, and worse, I've been charged 14 grand for the privilege. And now they wish to drag me in front of a magistrate and tax me against regulations in a futile attempt to disguise it.

No human language can render the emotion. I literally do not have any coherent words that come close. I do have a few that emit smoke and sparks and make mortals crap themselves and call the authorities tho.

"Haelp, Haelp! There's a Monstar!"
"Yes Love, try not to piss it off. Really."
I grow weary of this...
---
A thought just crossed my mind, for those of you who are still wondering why I am pissed off.
Even if I do manage to get what I am owed, and especially if I get compensation too, benefits rules mean that with capital in the bank I am not entitled to benefits.
In other words, I will have to live on the money as income, and care for Bea using it until it is gone, when I reapply for benefits. The entire time I will be unable to work, still enslaved as a carer. The faster I spend it, the faster I reapply.
I am placed under covenants with my tenancy that prevent me from running a business, keeping business vehicles or resources on the property so I cannot even work my way out fairly through self-employment.
Logic dictates I take as much money as I can and get the hack out of Dodge, begin a new life where I'll never have to give it back to the Counts.
Apparently I'm a celebrity now. I'm not keen on it as it means I dont belong to me or Bea any more, I belong to my adoring fans. Except for my ass, which belongs to my critics.

Lucky devils.
Anyway, the Counts arent having it. Like the rest of me its in great condition. ;-p