Dim emergency lighting flashes redly, and in the darkness something is scuttering. Its everywhere, and it bites.
The Defense Grid went out days ago and the nightmare the agency kept locked away found a weak point in its prison and got loose.
Huddled with their backs to the paper shredder, the agents can only wait with rising paranoia for reinforcements that may never come.


Its going to be a long night.
---
I sent Igor this, and his response was to delegate. That was a mistake, it always is.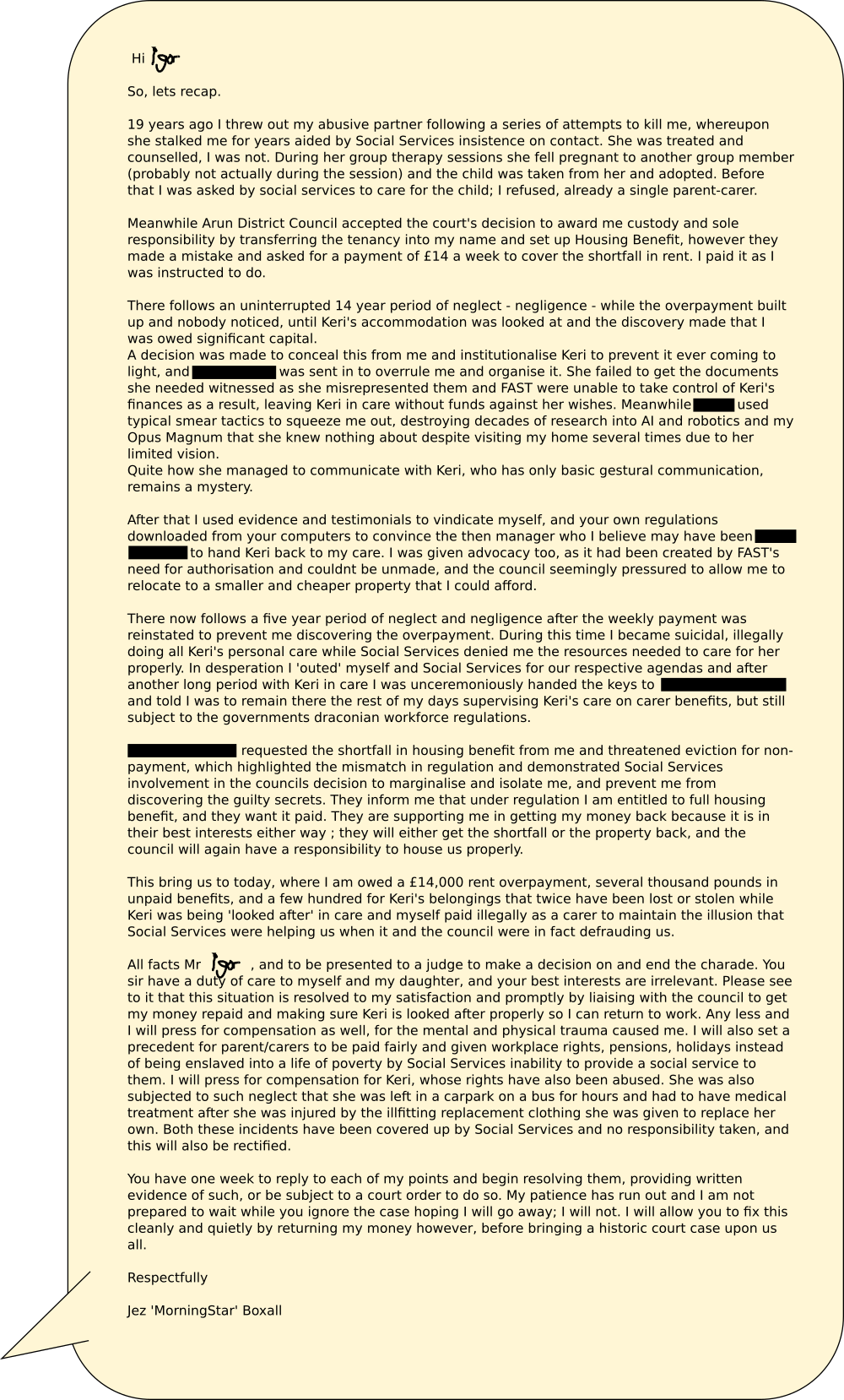 Well, Hench was assigned to negotiate, but he's got an annoying habit of taking time off work and doesnt return his calls for a week or more.
I kind of expected this.


But as usual I'm not having any of it..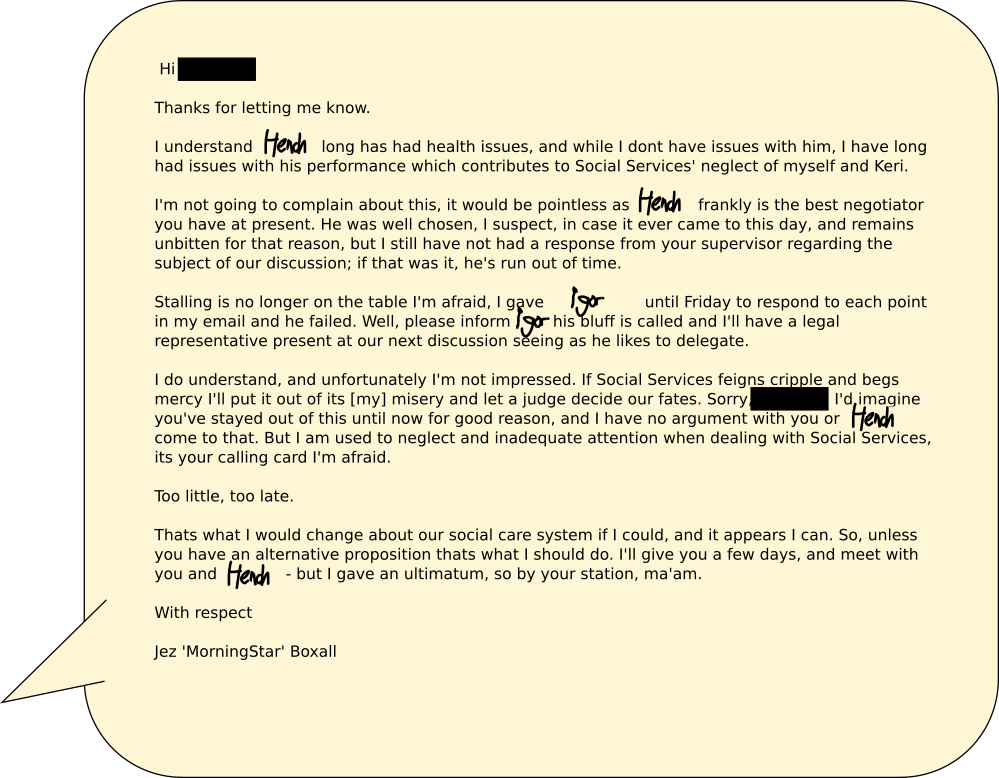 Not that it makes any difference with these people.

Right then, we'll play it your way. Just so you know I dont believe a word of it. Quit stalling...