In my other project, #Coin Cell Jump Starter, I'm trying to start my car with the energy extracted from a single coin cell.  I may or may not succeed before the contest deadline, but I've learned a few things:

Coin cells may deliver a large amount of energy, but only over long periods (they deliver low power)
Supercapacitors can deliver high power for a short amount of time, but are plagued with high self-discharge
Nickel-based batteries (NiCd, NiMH) can deliver lots of energy at high powers, and have much lower self-discharge than supercapacitors
So, you can't efficiently charge supercapacitors directly from coin cells: the capacitors lose too much energy during the long charging times required to extract maximum energy from the cell.  But, you can charge other batteries at least somewhat efficiently from coin cells.
One issue remains: how do you prove there wasn't a bunch of energy already in the battery you are charging?  It turns out that you can (and according to NASA, should) store NiCd cells with their terminals shorted, in a zero state of charge.  So, I discharged a bunch of 600mAh NiCd cells safely through a resistor, then made some aluminum shorting bars to ensure they were fully depleted: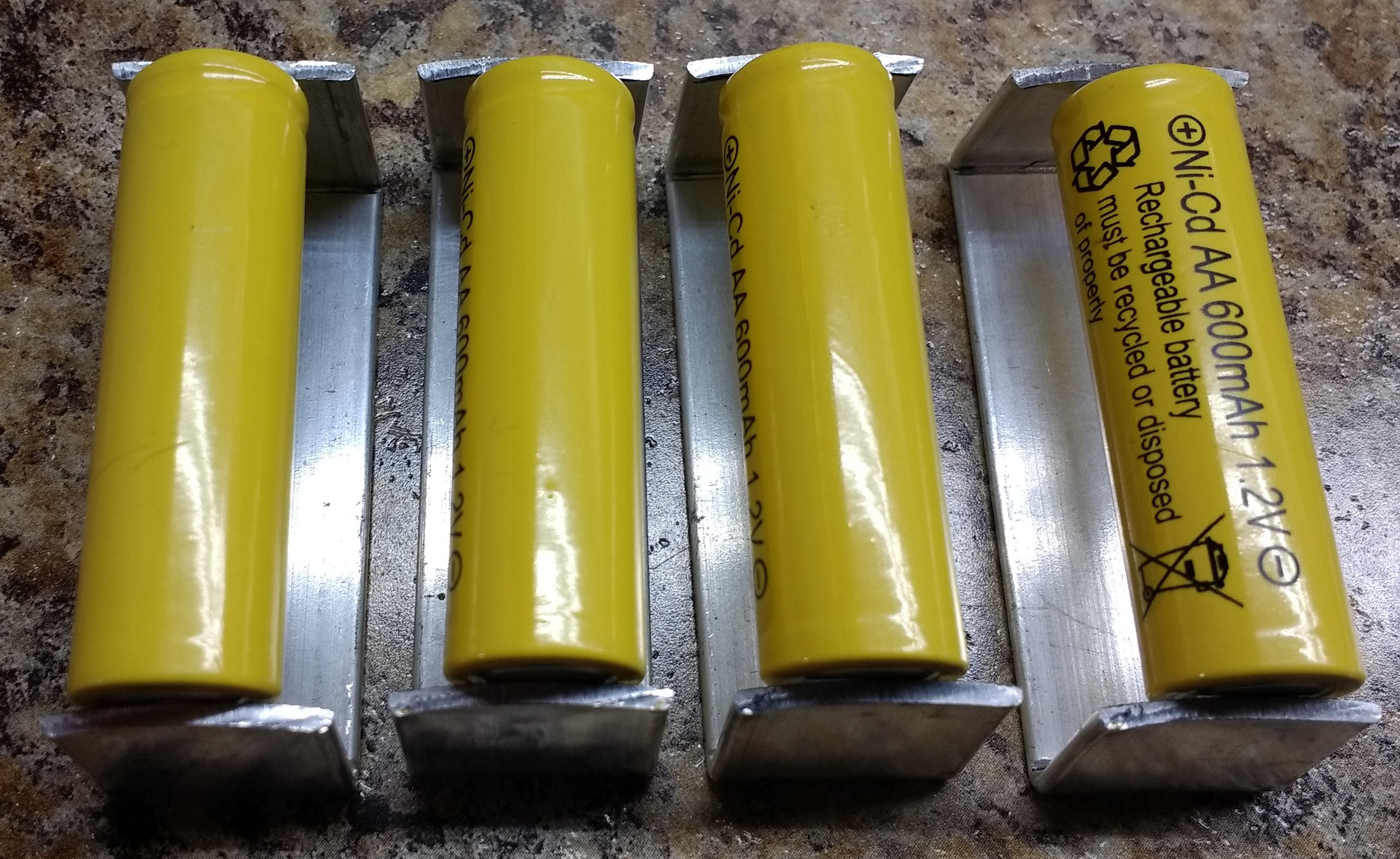 After being shorted overnight, there is only negligible charge left in the cells. (Note: the cells pictured above are different ones than in the project photo.  I have 6 sets of cells for various experiments.  They all have been stored shorted like this.)

The Test
So, to test how well this all works, I built a constant-current switchmode charger to charge 4x AA NiCds from a CR2477 cell overnight.  In my tool bin, I found an old AA-battery-powered screwdriver I had originally purchased to harvest the motor and gear train for a robot drive: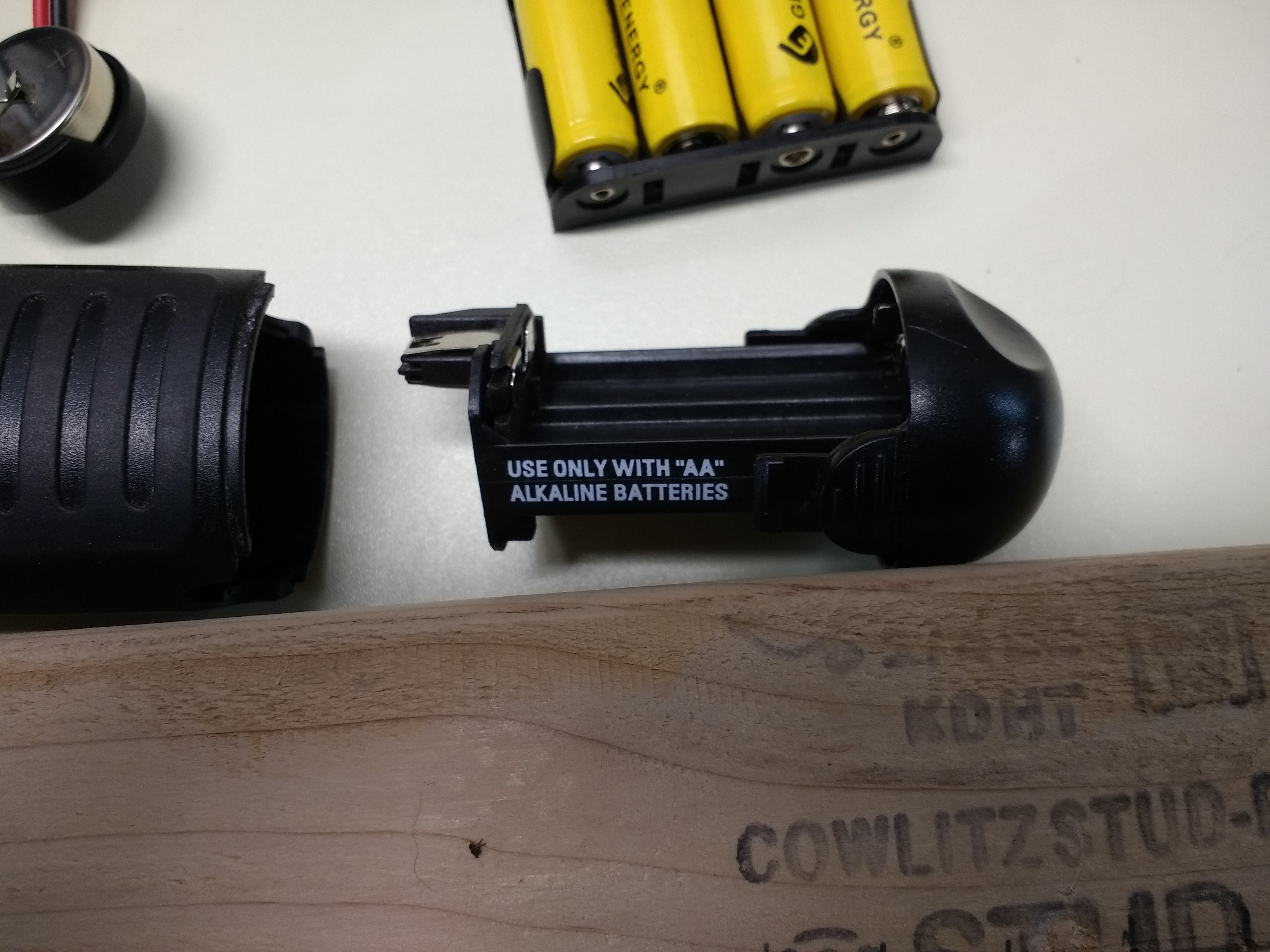 The battery holder says you should only use alkaline batteries, presumably so nobody puts lousy "heavy duty" cells in there.  I'll still take a little pleasure in breaking the rules by using NiCd's instead.
How many screws can you drive with the energy from a CR2477?  Watch the build logs to find out.