This is my second attempt to build a POV display PCB-less with an ATTiny 13. In the first attempt, the LEDs were hanging freely on wires. However, without  anchoring the wires break very quickly while shaking.
This time i glued the LEDs on the backside of the tiny.
It works…
… but it lacks a synchronization. Here is my attempt to catch a "Hello":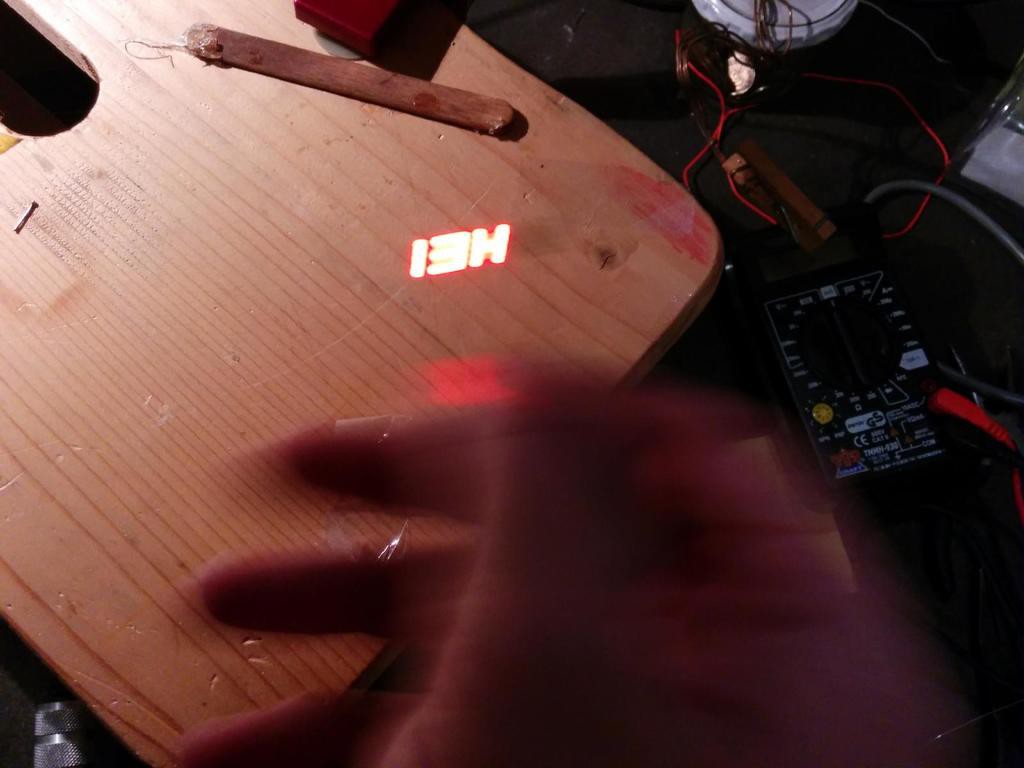 After soldering, i covered the wires with some superglue. That's why the result looks a little glossy. No, it is not remaining solder paste :-).
The circuit