Pyroelectric Sensors
There is plenty of data available on these sensors. The actual part number is not very important.  AN4368 (look for PIRDesign.pdf in my files directory) works through a typical design. Although I designed my own version:
The SE-10 is a ready made substitue: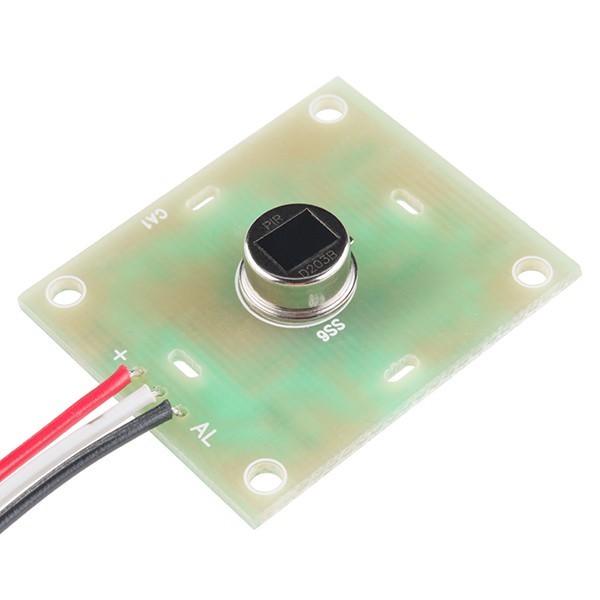 Those PIRs using the BISS0001 chips (i.e. all the other PIRs?) lengthen the output pulse and are not well suited to this application (i.e. "fast" scanning).
Hardware
This project is as much hardware as electronics. Not to mention the optimisation of the scanning software.
AlanX