Its been a while since I have been posting updates but I assure you work has not stopped. Since the last update HydroPWNics was featured on the Hackaday blog, for me this was very exciting as a longtime reader, so thankyou everyone!!!!
First off there have been some small adjustments in the design of the garden system. Originally I was going to deploy the HydroPWNics system on a gutter based ebb/flow and window boxes with dirt. I have since changed plans to build a fence post based NFT hydroponics (https://en.wikipedia.org/wiki/Nutrient_film_technique) system since they are very efficient and simple to construct. The focus of this project is on the hardware/software side of things so I decided to go with a grow system that would be easy for me to source parts for and build. Even though I have switched the type of garden I am still going to automate as much of its function as I can, pump flow rate monitoring, servo actuated level valves, etc. A couple weeks ago I bought alot of the materials and started building the unti.
Materials: 2X4s, 4X4s, and 5X5 PVC fence post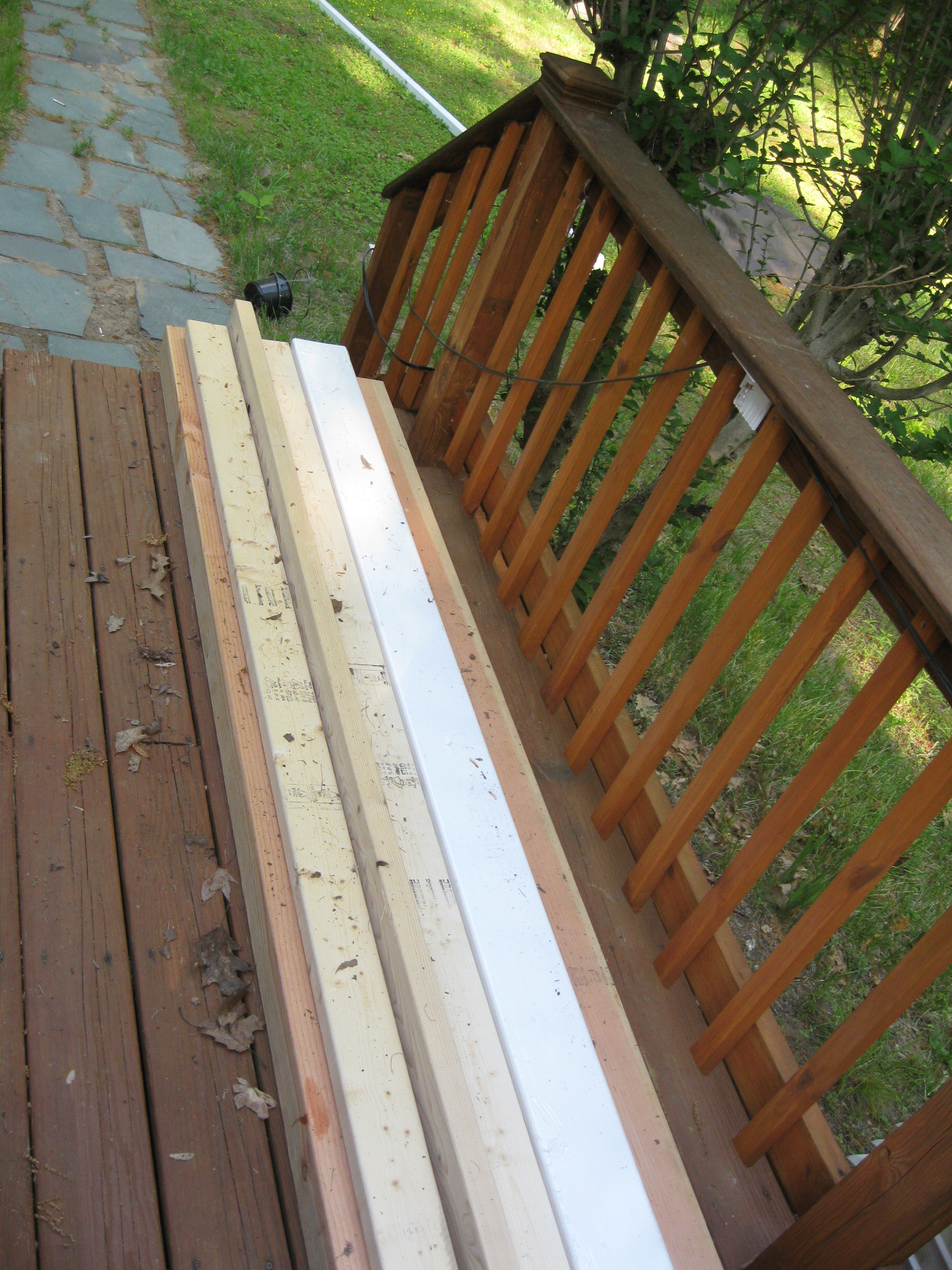 Cutting Fence posts, I bought two 8 foot lengths and cut them in half for four 4 foot units. Each unit will hold 4 plants in 3" diameter hydroponic plastic grow baskets, filled with hydroton grow media.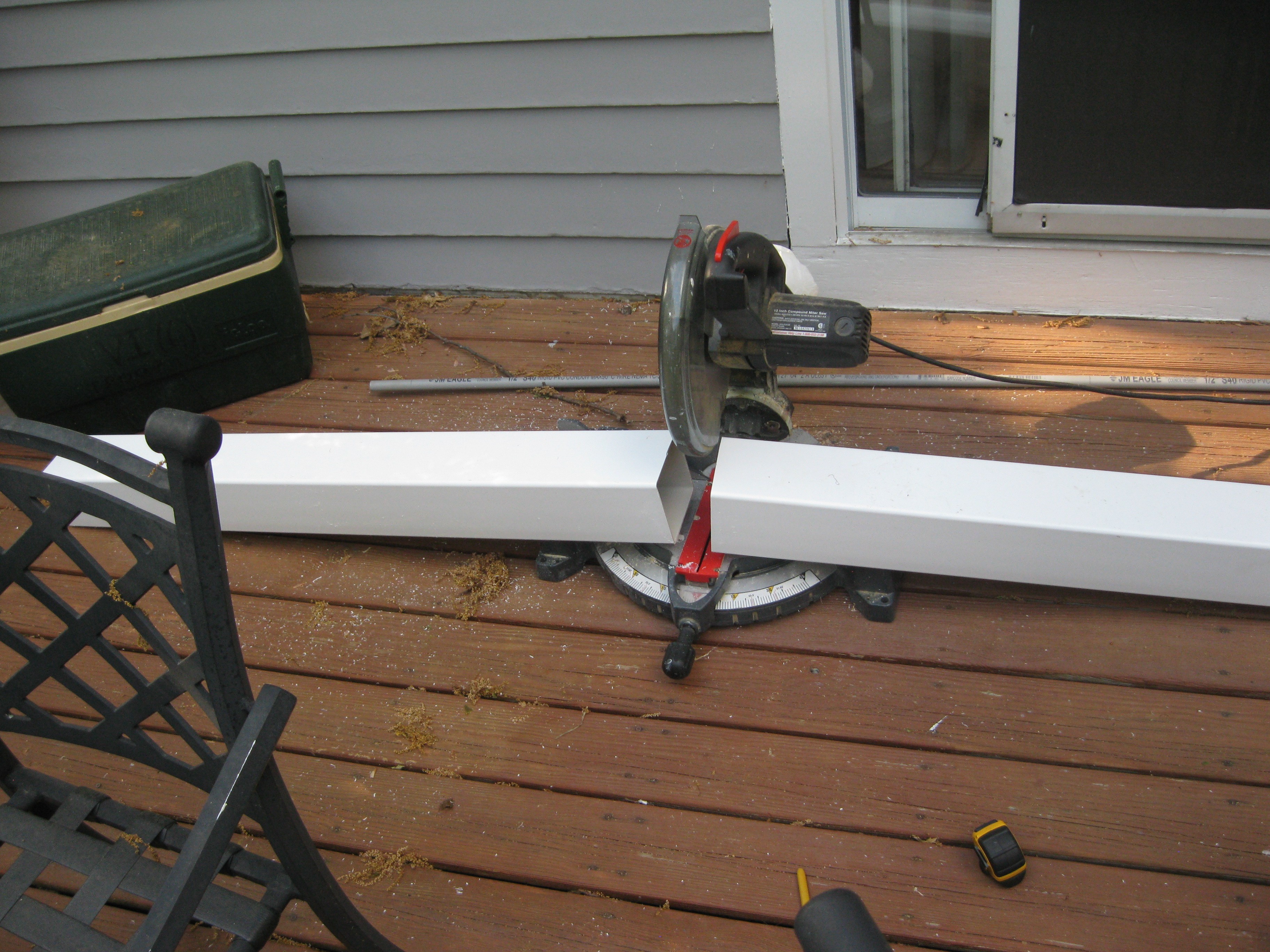 All Cut, the chop saw wasn't big enough to fit the whole width of the post so I had to rotate it 3 times to cut them, I don't recommend this but if you do wear safety glasses and be very careful.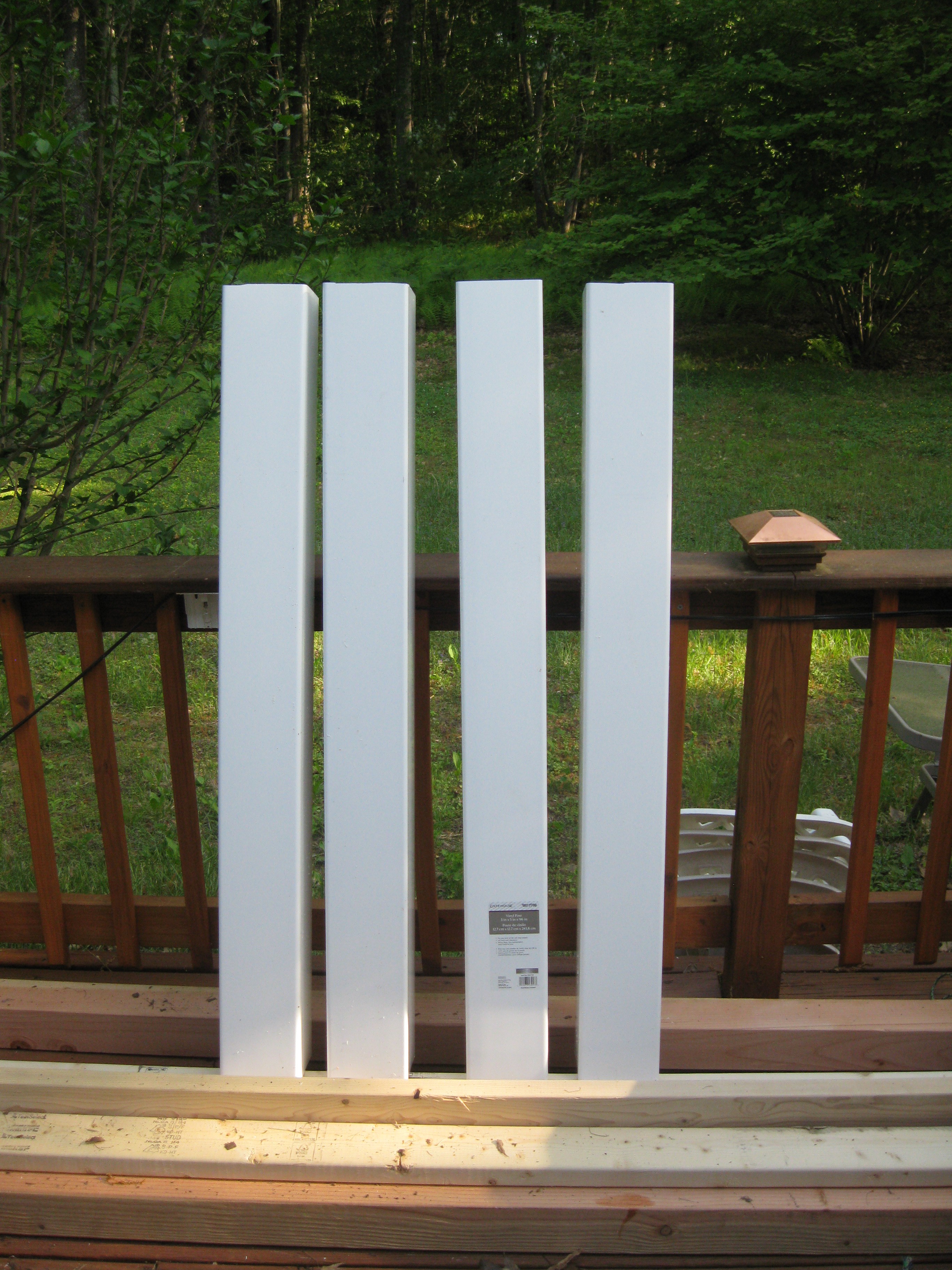 Measuring spacing of the plant pots and drilling pilot holes for the hole saw. I was planning on using my 3 inch hole saw to cut holes for the pots but the drill (on the table) I have won't fit the hole saw. I need to borrow a friends drill to finish. Next off for building the unit will be the frame, I haven't decided what the frame is going to look like. Simple requirements for it will be to mount the 4 rows and be tall enough to fit a 55 gallon water barrel underneath to act as the reservoir for the system. I plan on using the 4X4s to make legs and to build the rest of the frame with the 2X4s.
So thats what I got done on the unit so far, I'm hoping to do some more work Friday if its nice outside to use the saw, stay tuned for more updates later!