Last week I did a lot more work on the NFT grow unit the HydroPWNics control system will be deployed on. I finally decided on a simple design to hold up the 4 cut piece of fence posts holding the plants. I choose to cut the two by fours into two pieces one larger than they other. I used all these piece to make a simple box frame and added boards on top to strengthen and support it further. Its hard to describe with words so I have included a bunch of pictures of what I have done so far:
Materials laid out being measured and cut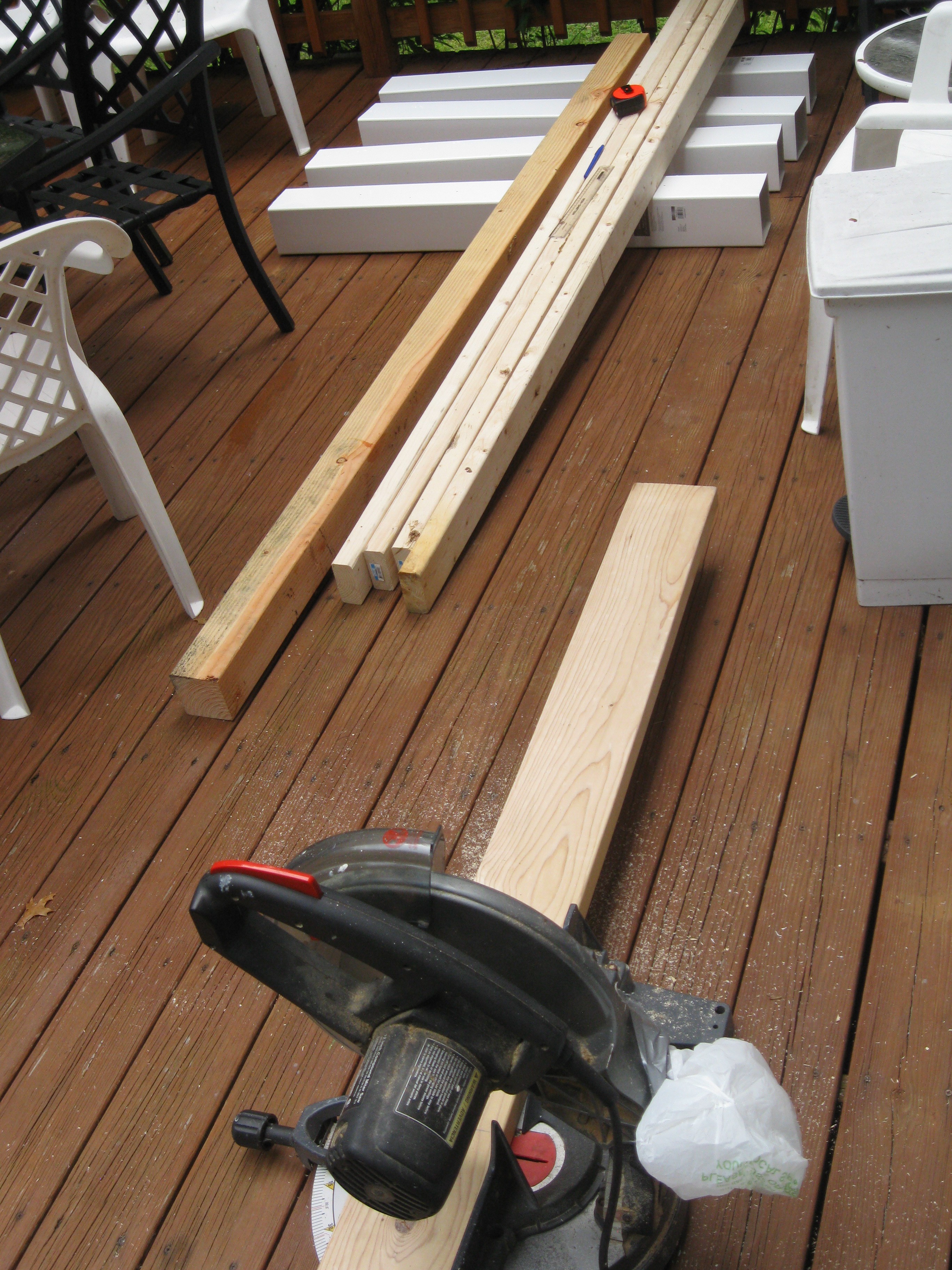 Wood all cut to length, time to drill pilot holes and screw it all together: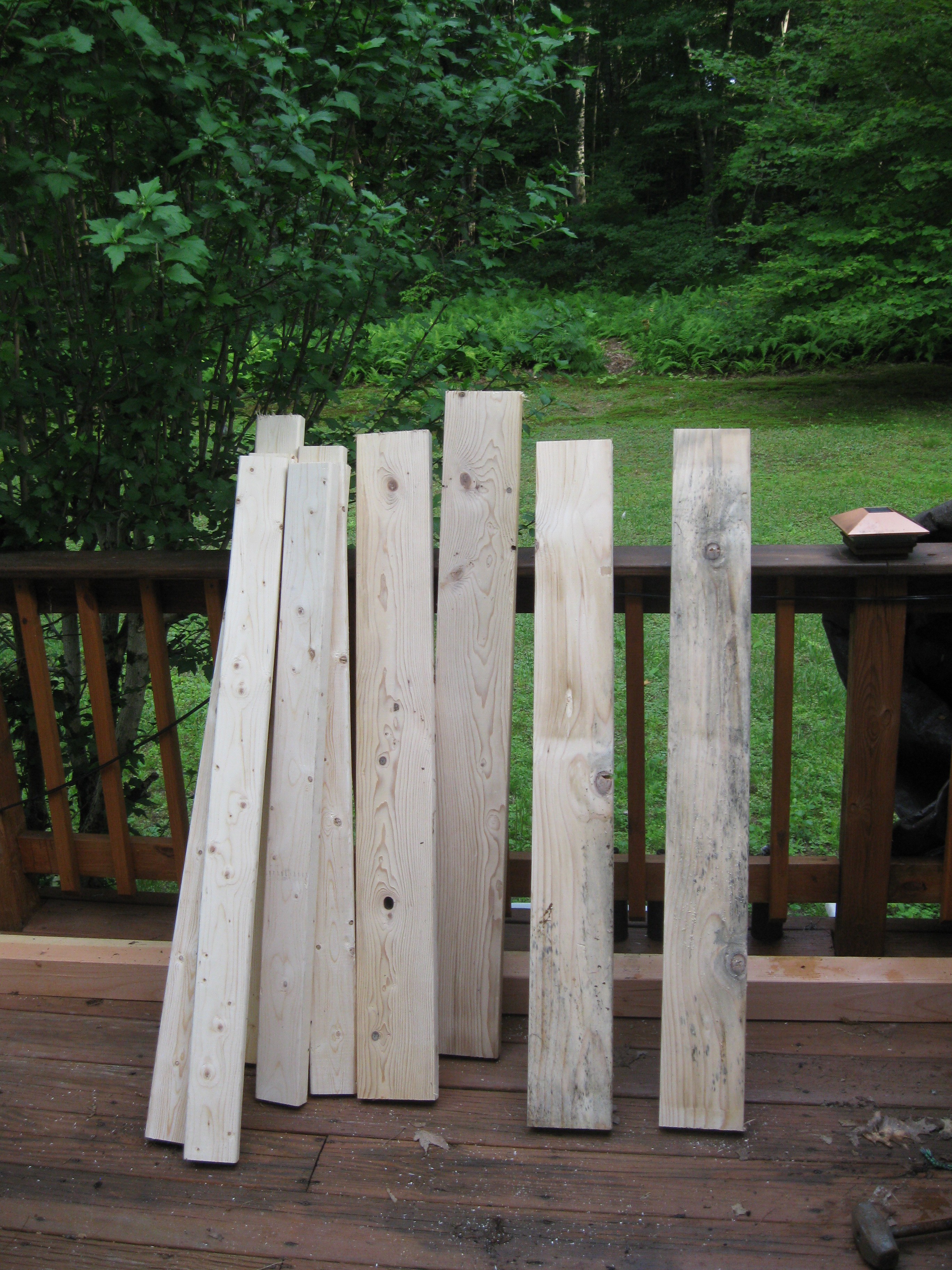 Just placing it together to see how it fits and see how well the cuts came out. The cuts were spot on, and everything slid together without any real big gaps between wood. You can see how the pieces were cut purposely uneven (like how I mentioned before) so that they fit together neatly at each corner.
Closer look at the at the construction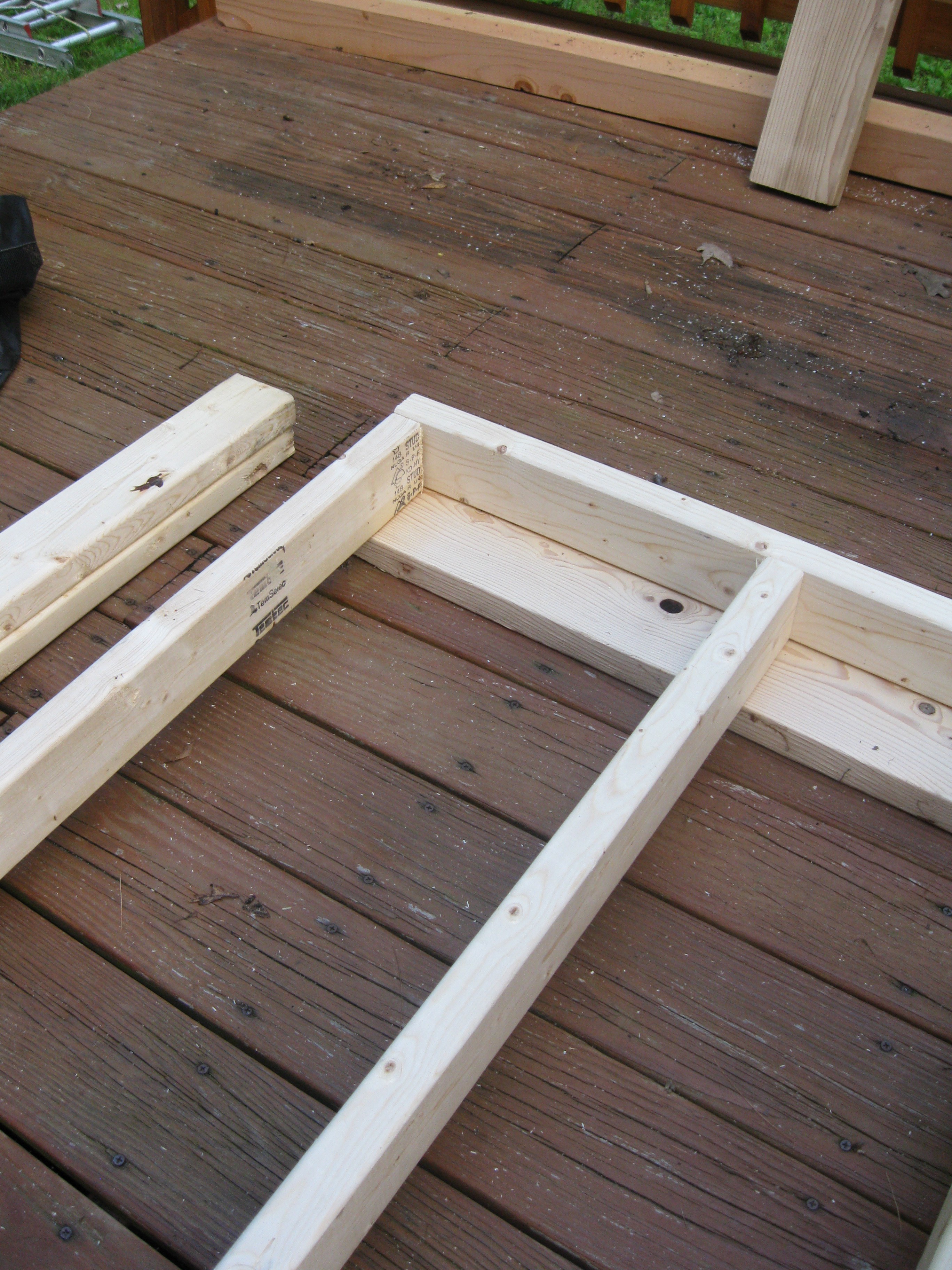 Its much darker out because it took me a while to find some clamps around the house. I clamped each joint together, when I drilled the pilot holes and left them clamped when I added the screws. It took much longer to clamp and drill pilot holes but in the end I didn't get any cracks in the wood and everything went together rather smoothly.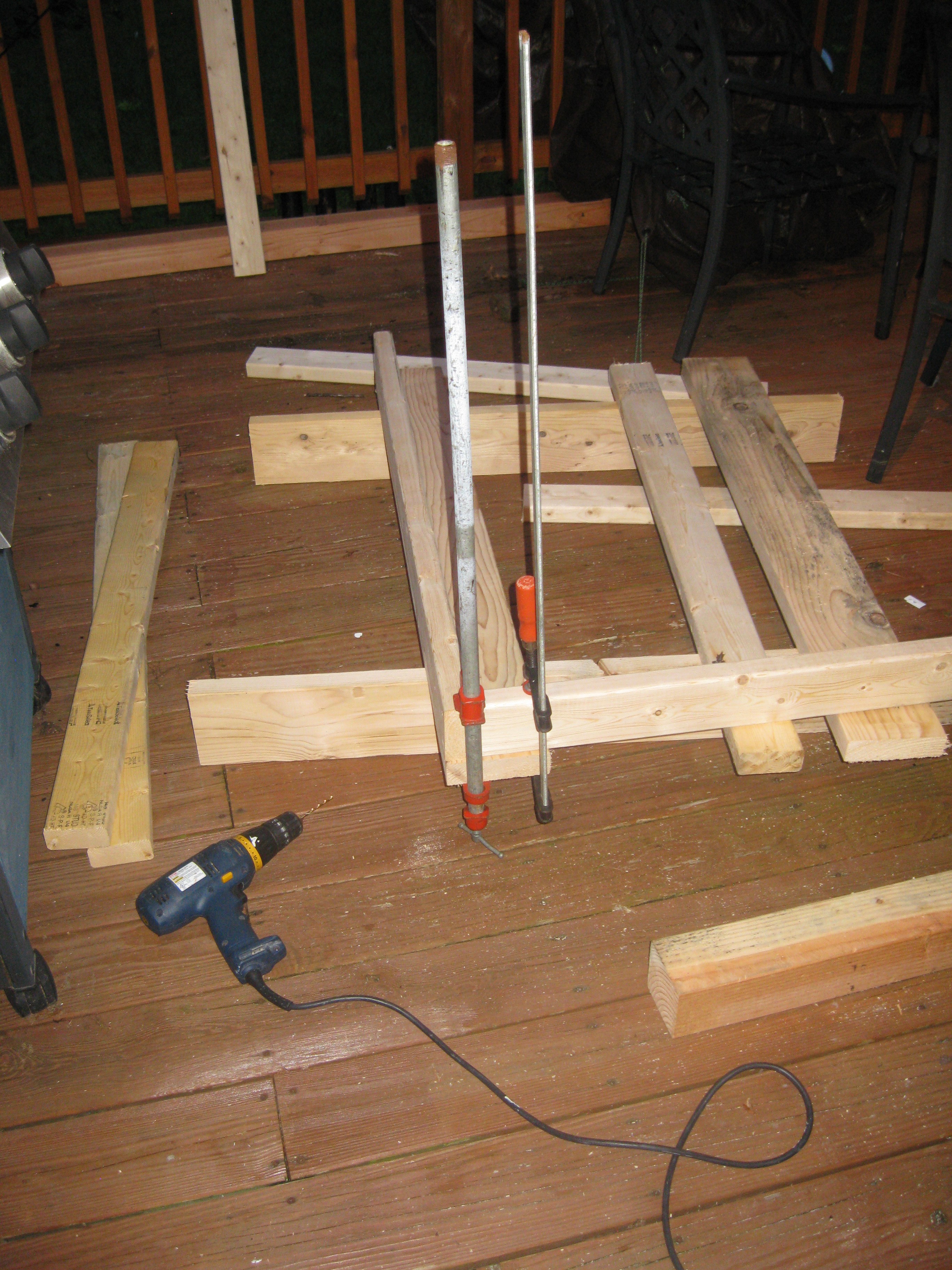 Closer look at the clamp placement and placement of the wood. I forgot to take pictures earlier but what I did firs was take the longer lengths of two by four for the frame and bolted them to the top planks at the end, which are also the same length. I did that first to make it easier to clamp, drill, and screw each corner of the frame.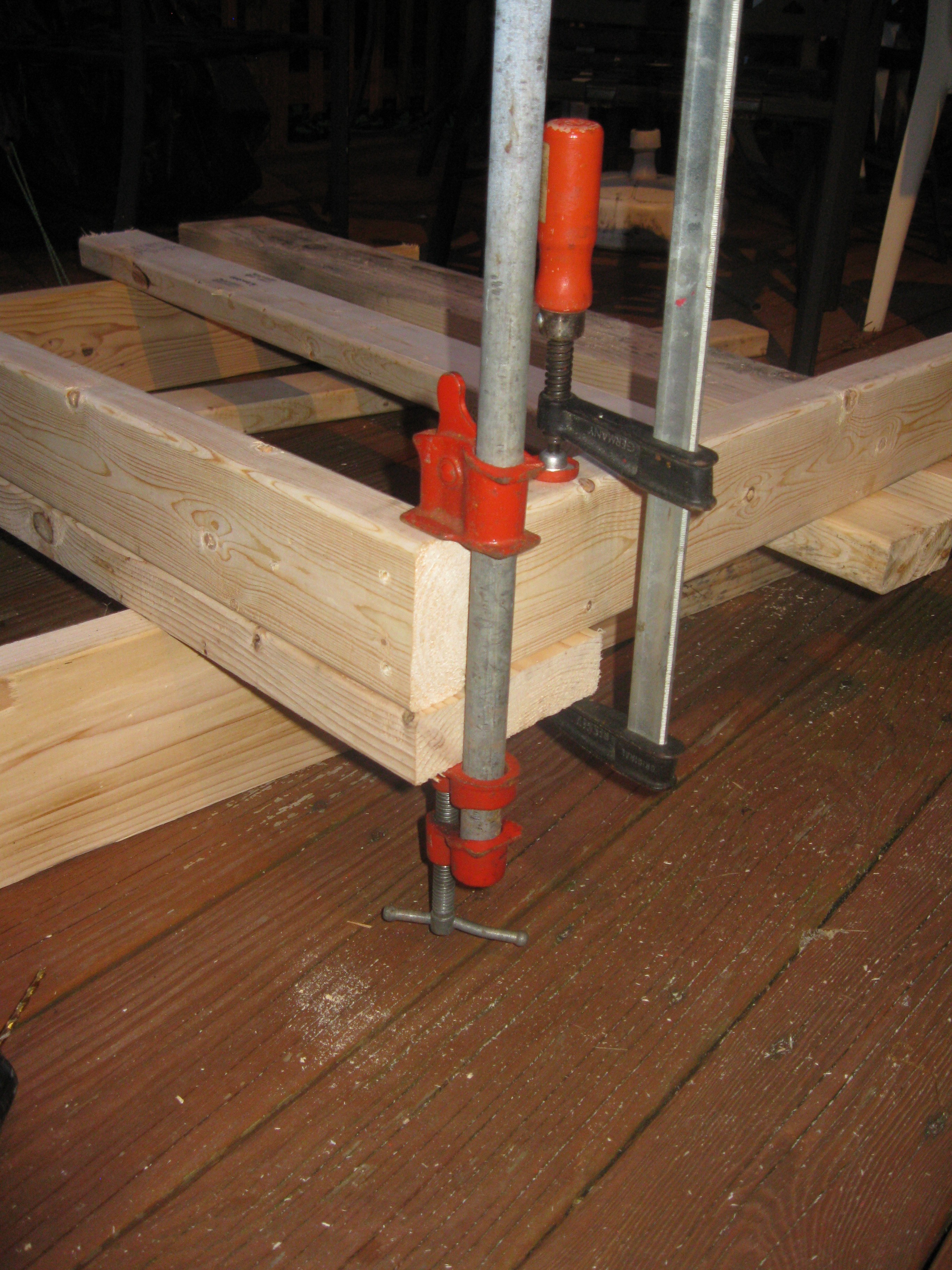 The frame after the first day of work. The middle two by fours are screwed in from the top and side, so they are held in place rather well. One got attached crooked and it makes things look weird but I plan to fix it later before I paint the frame.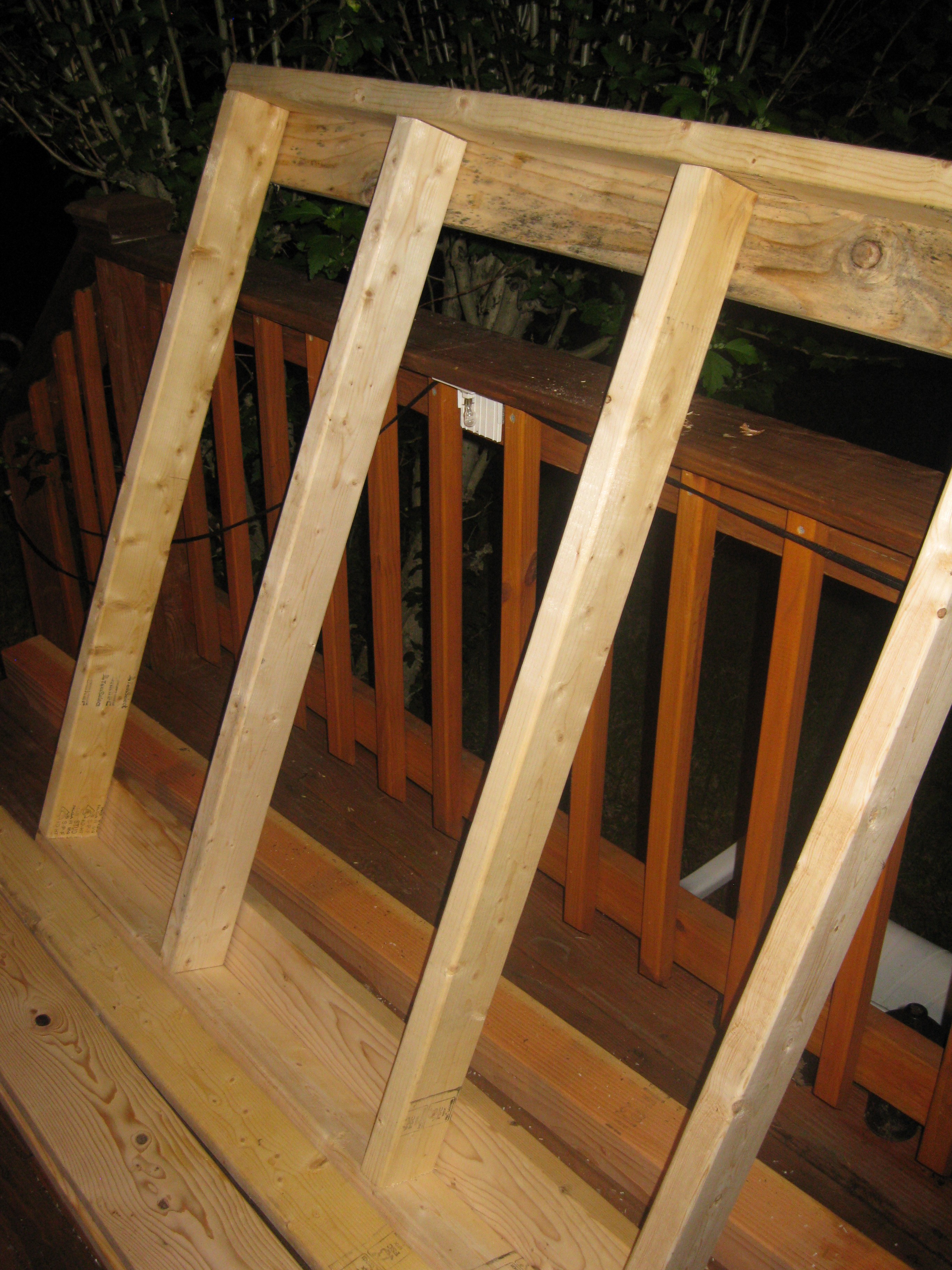 Stay tuned for another update on the frame as well as the rest of the project either later tonight or tomorrow. This post is for last week's work and I just forgot to make a post. I hope to have some more to show from this past week, so stay tuned!!!