So this last week a lot of progress was made towards completing the NFT grow system that HydroPWNics will be implemented on. Most specifically this past week was dedicated to finishing the water manifolds, drilling holes in the posts for manifolds, and installing the posts and manifolds assembled into the frame.
The posts, parts, and partially assembled manifolds were brought over to Technocopia hackerpsace for drilling. To connect the manifolds to the fence posts holes had to be drilled for the uniseal gaskets talked about in the last update. The gasket makea tight seal between the hole, fencepost, and PVC pipe that is water tight. This method also allows for adjustments to be made and some flexibility when assembling. Also at the space the holes for pipes and manifolds were drilled into the reservoir.
Drain manifold uniseal installed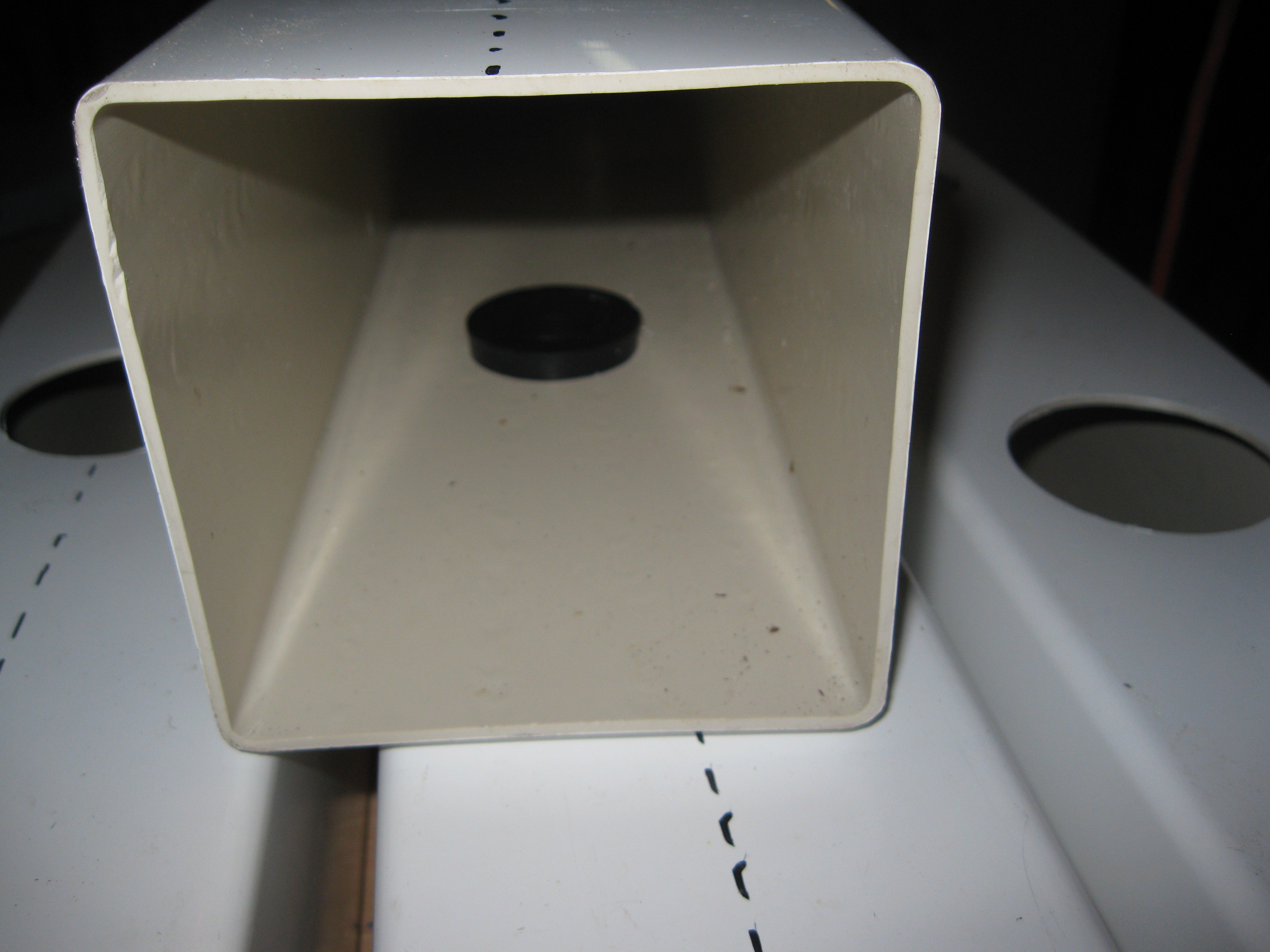 Outer view of drain manifold uniseal, also Will giving into his screen addiction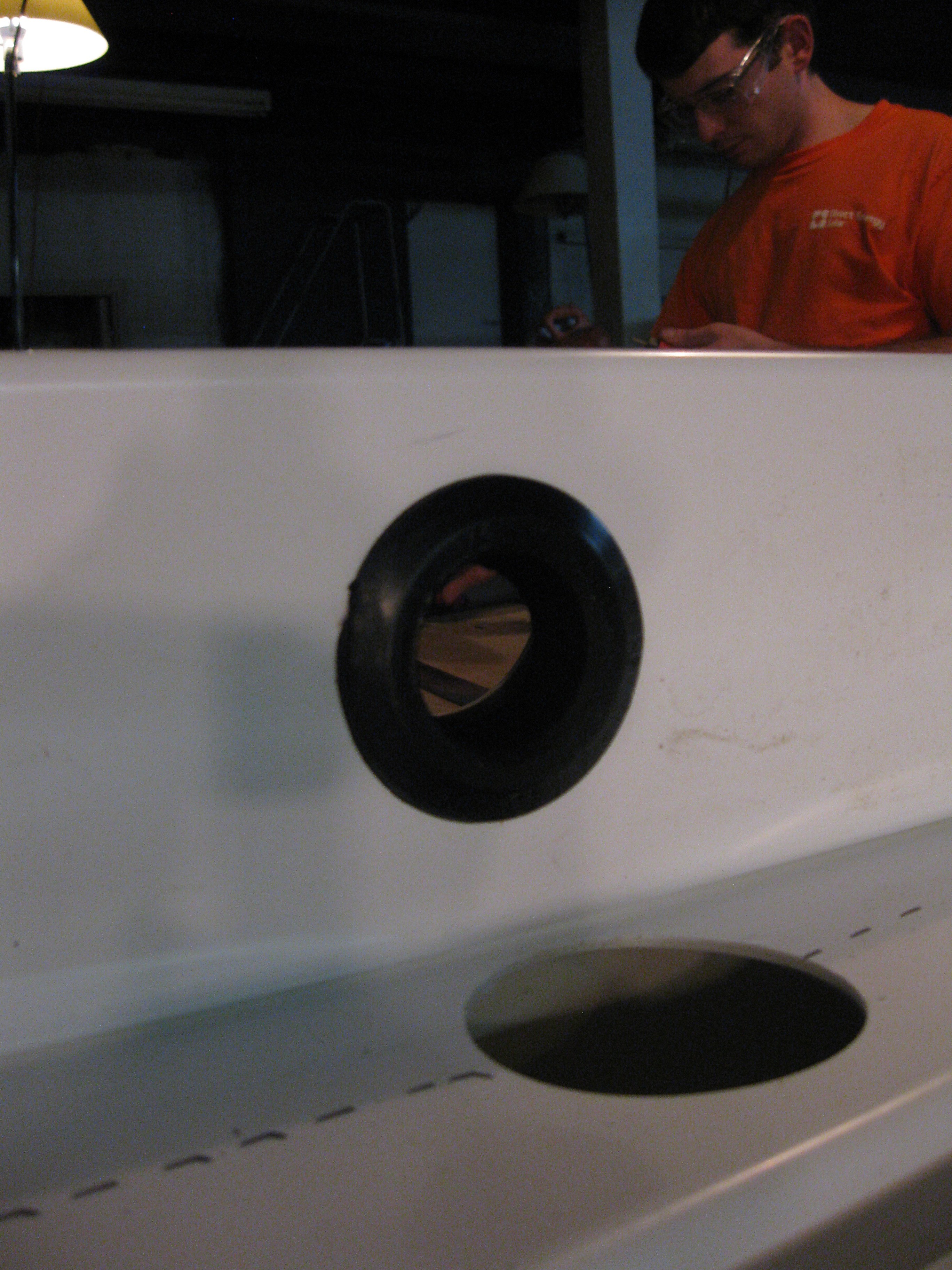 Will Getting ready to drill the reservoir holes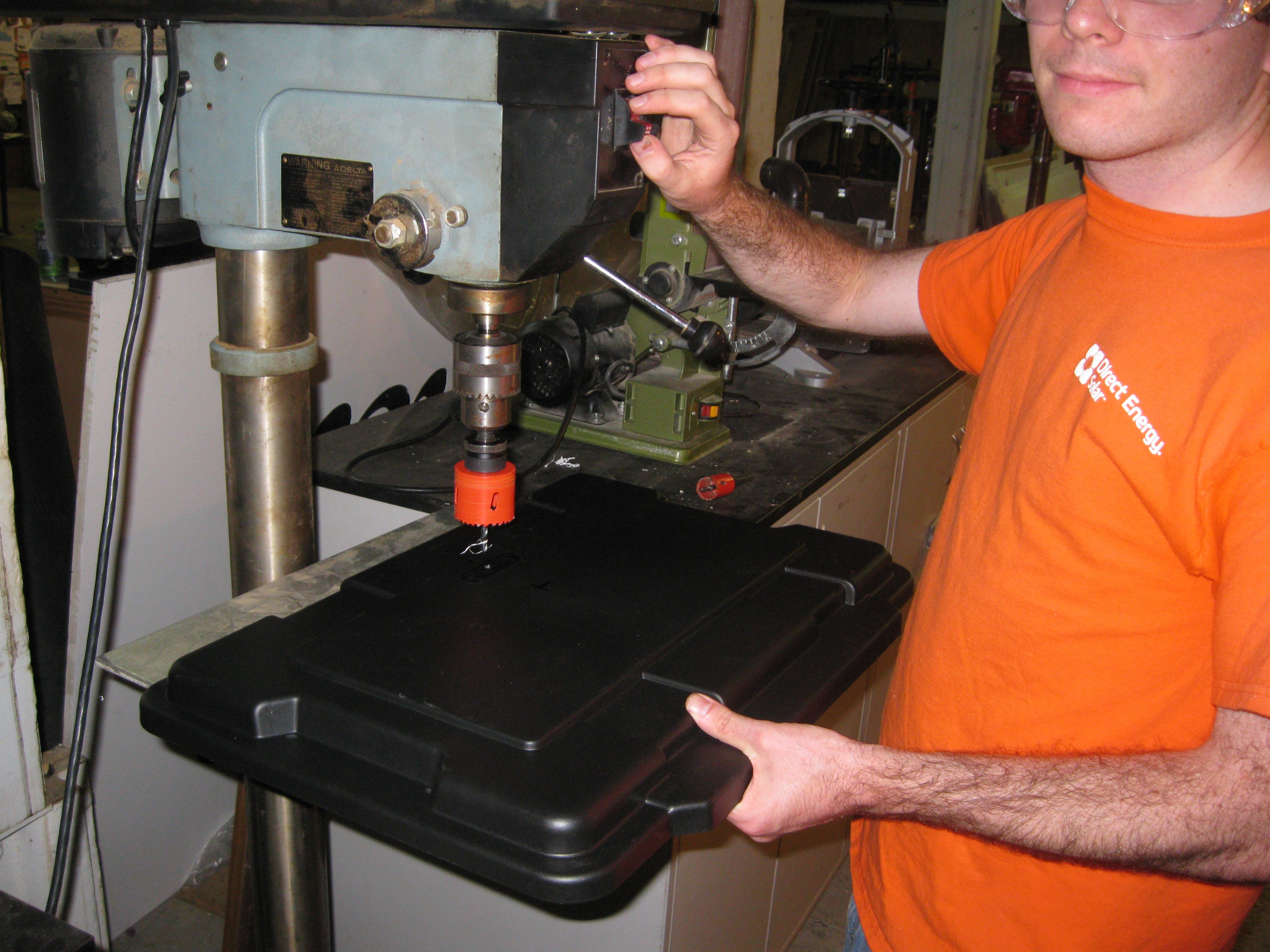 Next big chunk of work was done a few days after the day at the hackerspace, this work was done on the frame and general assembly of the whole unit. The frame was drilled to fit the drain manifold tightly between the top of the frame and top of the reservoir (about 8 inches of clearance). After the holes were drilled it was only a bit of eyeballing and measuring to figure out the dimensions of the pipe sections, we cut them fast on a chop saw and assembled/installed it into the frame. The pictures tell a much better story:
Hole drilled in frame for drain manifold, 2" hole for 1 1/4 inch pipe, left it with enough slack to be moved around some.
Drilling the second hole in the frame for the drain manifold.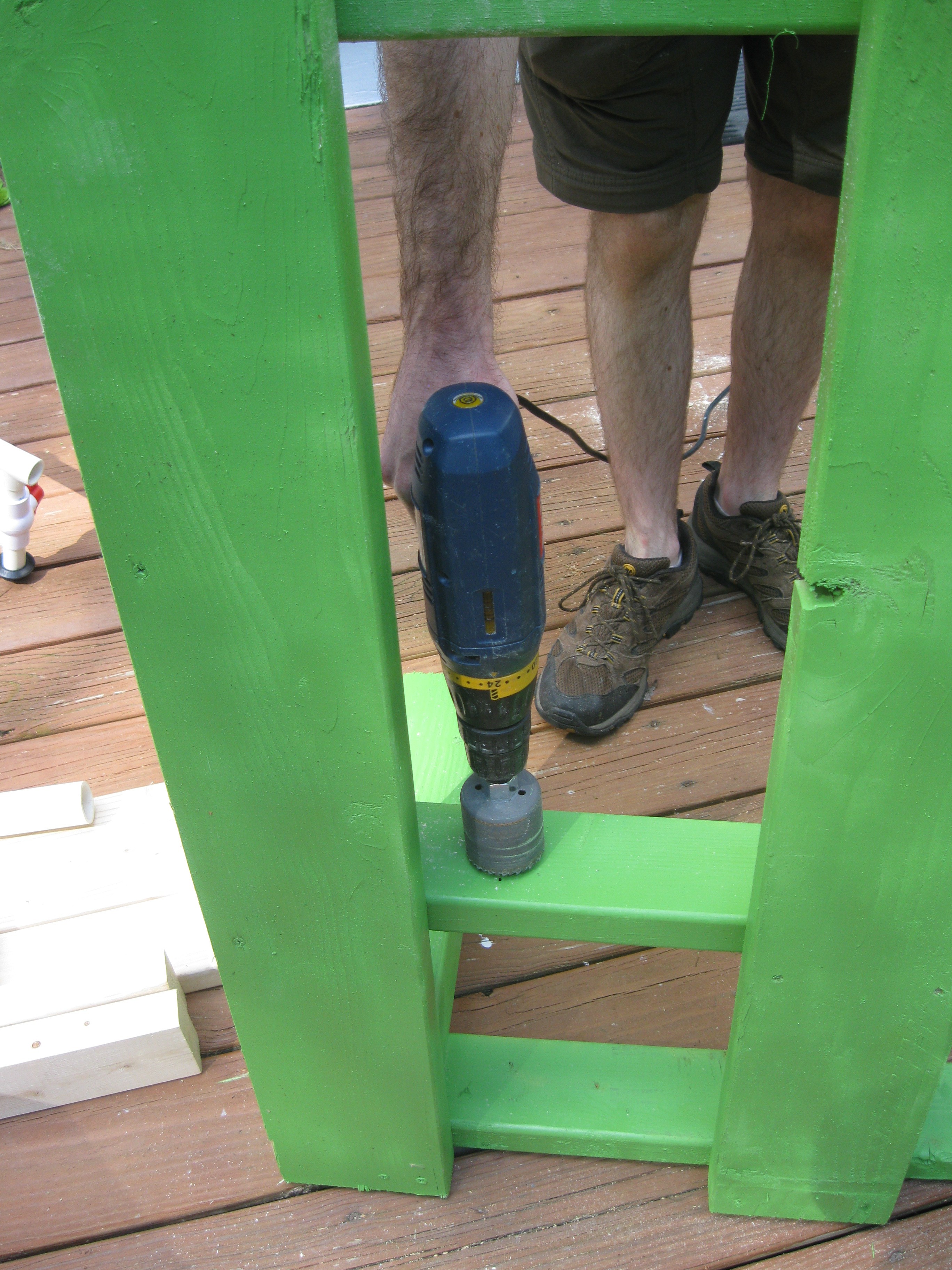 Testing out cut pipe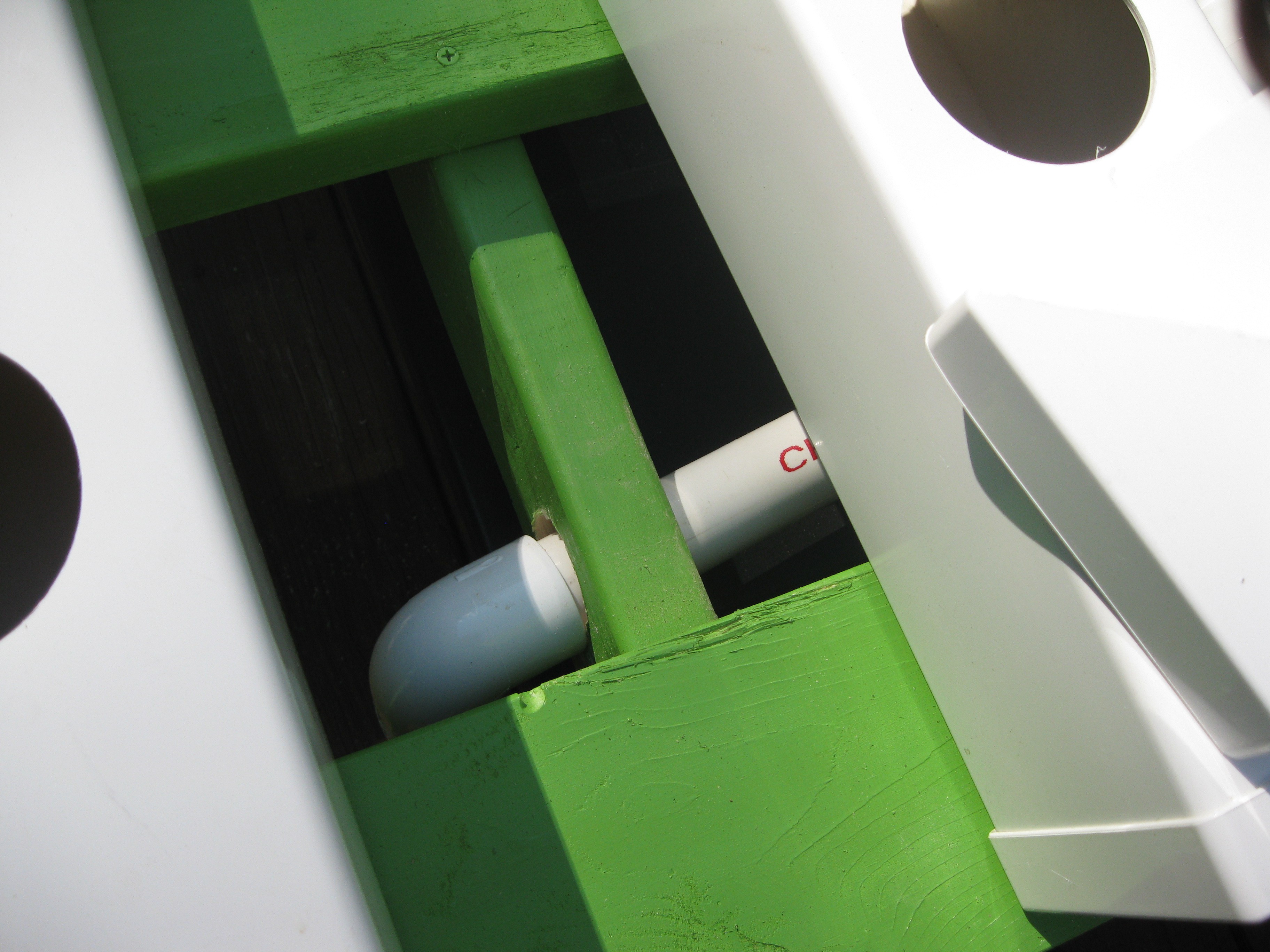 Assembling the manifold within the frame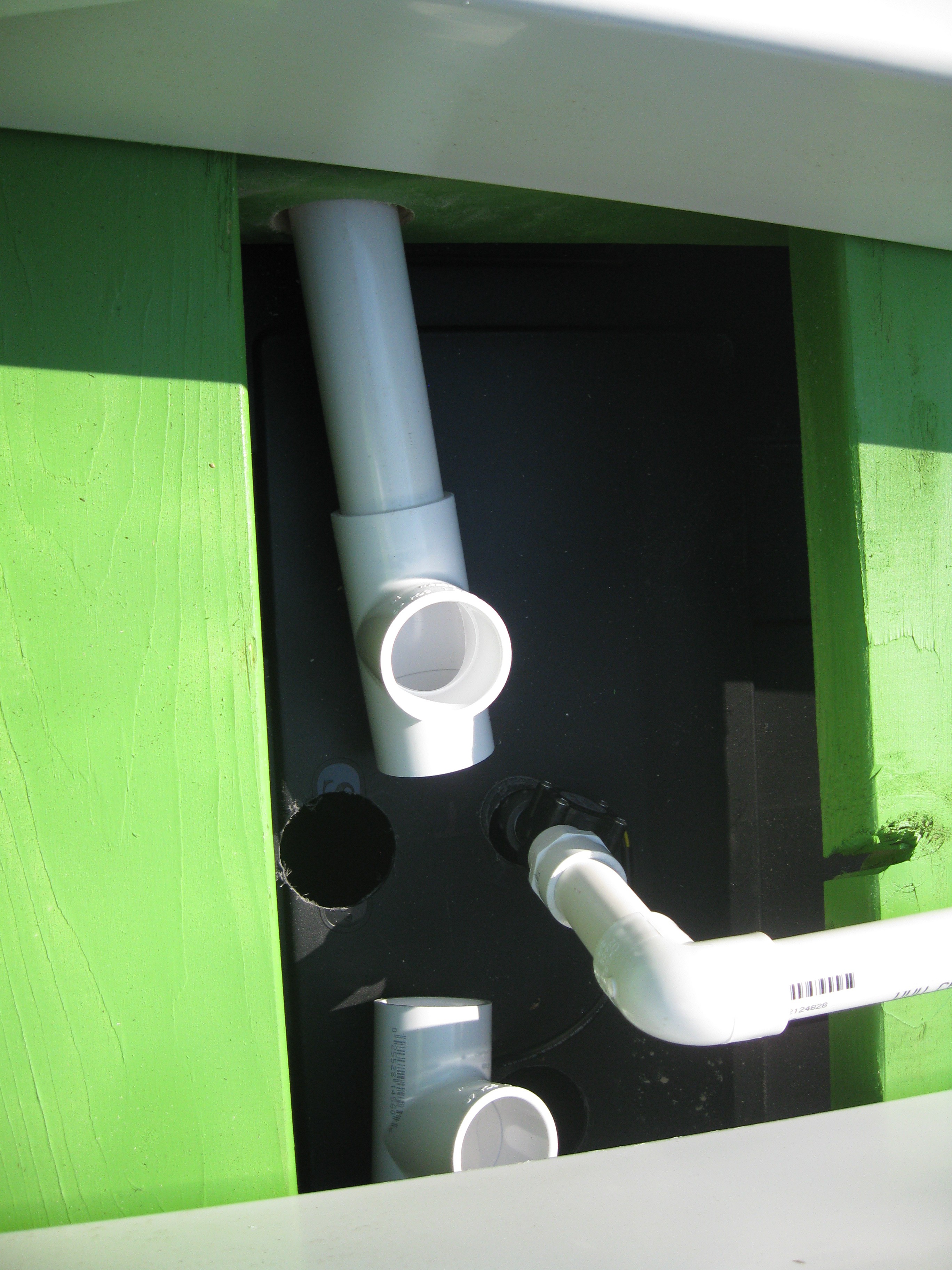 Working out on the deck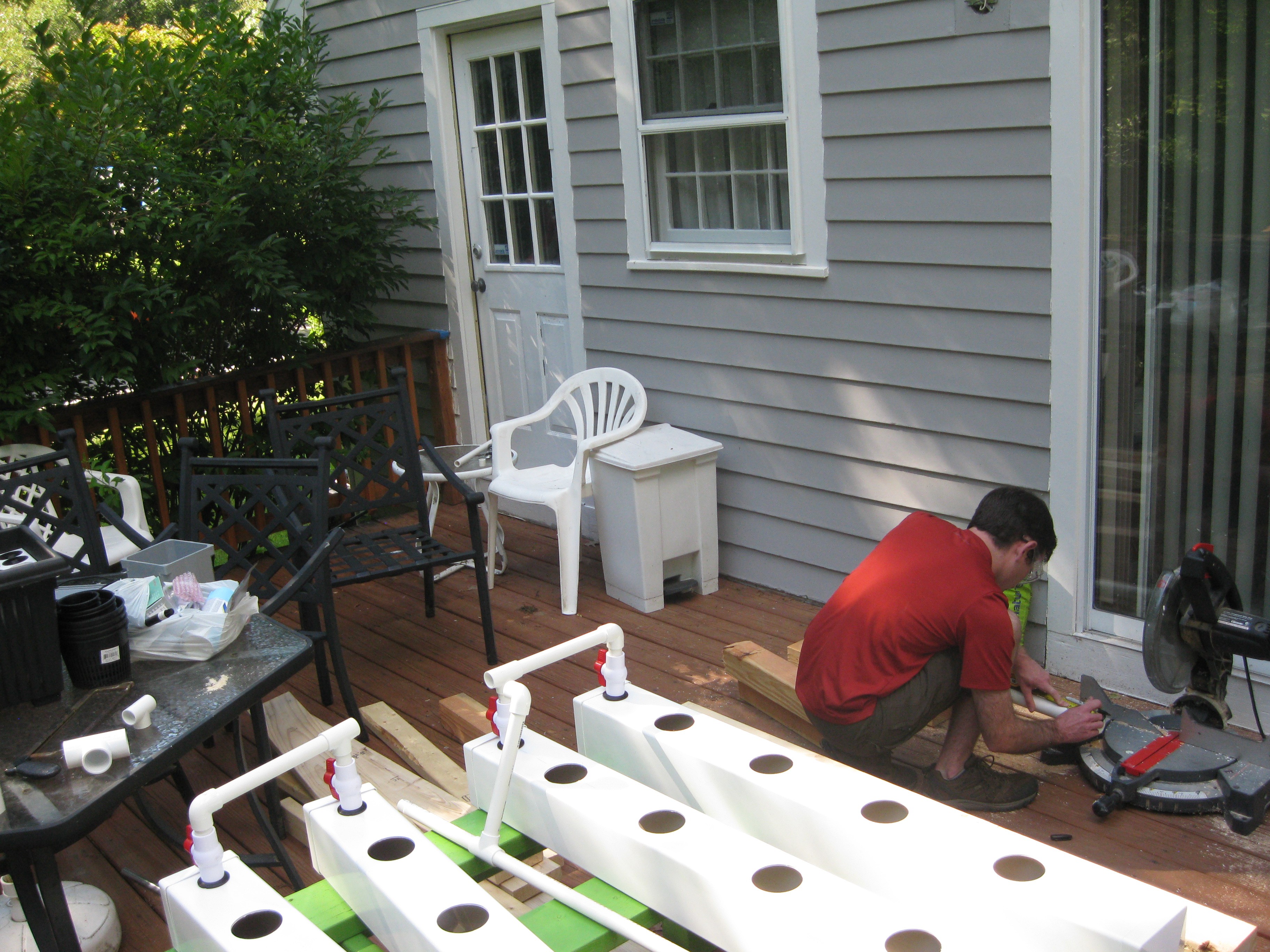 More assembly of the drain manifold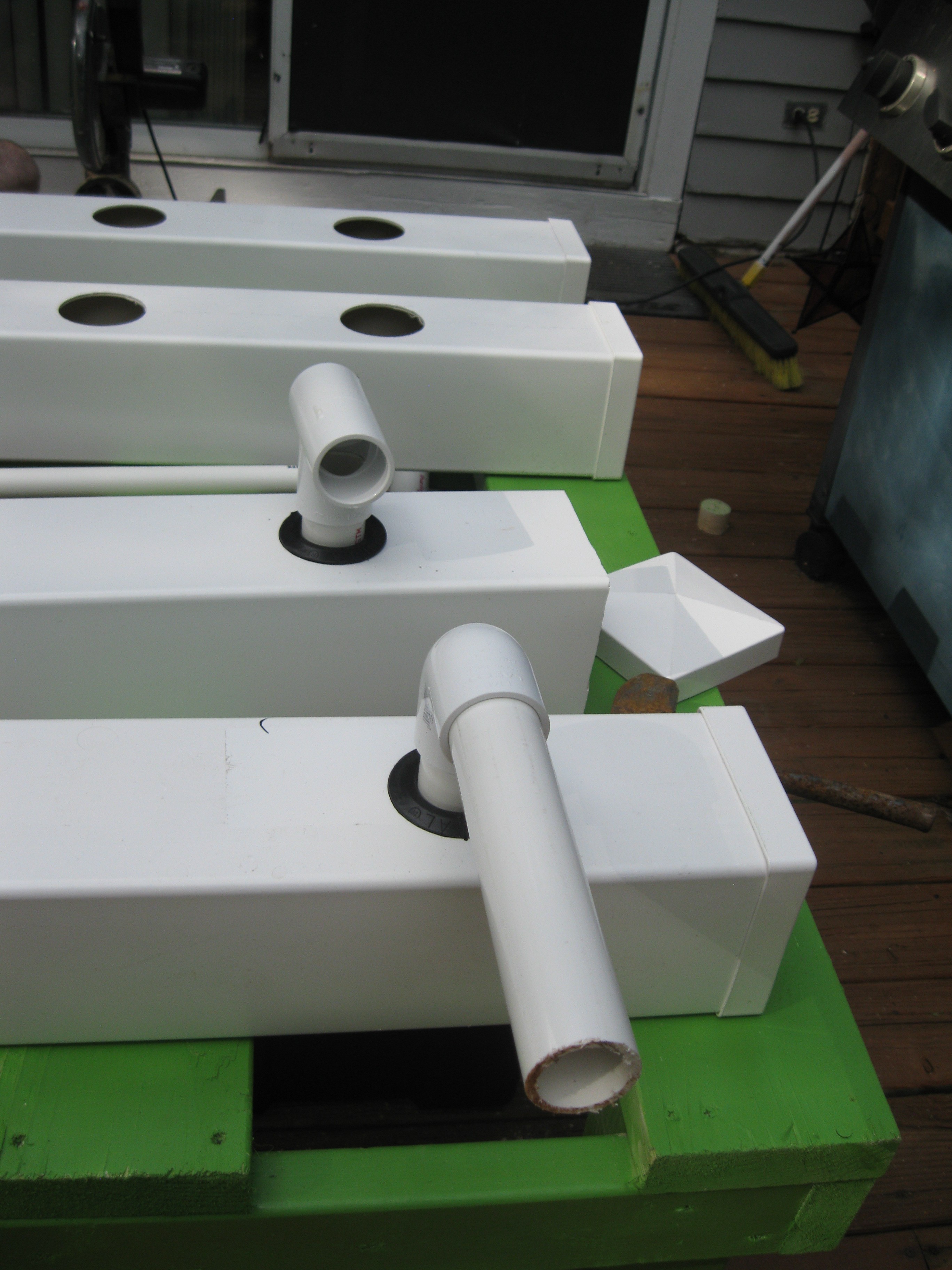 One side assembled and installed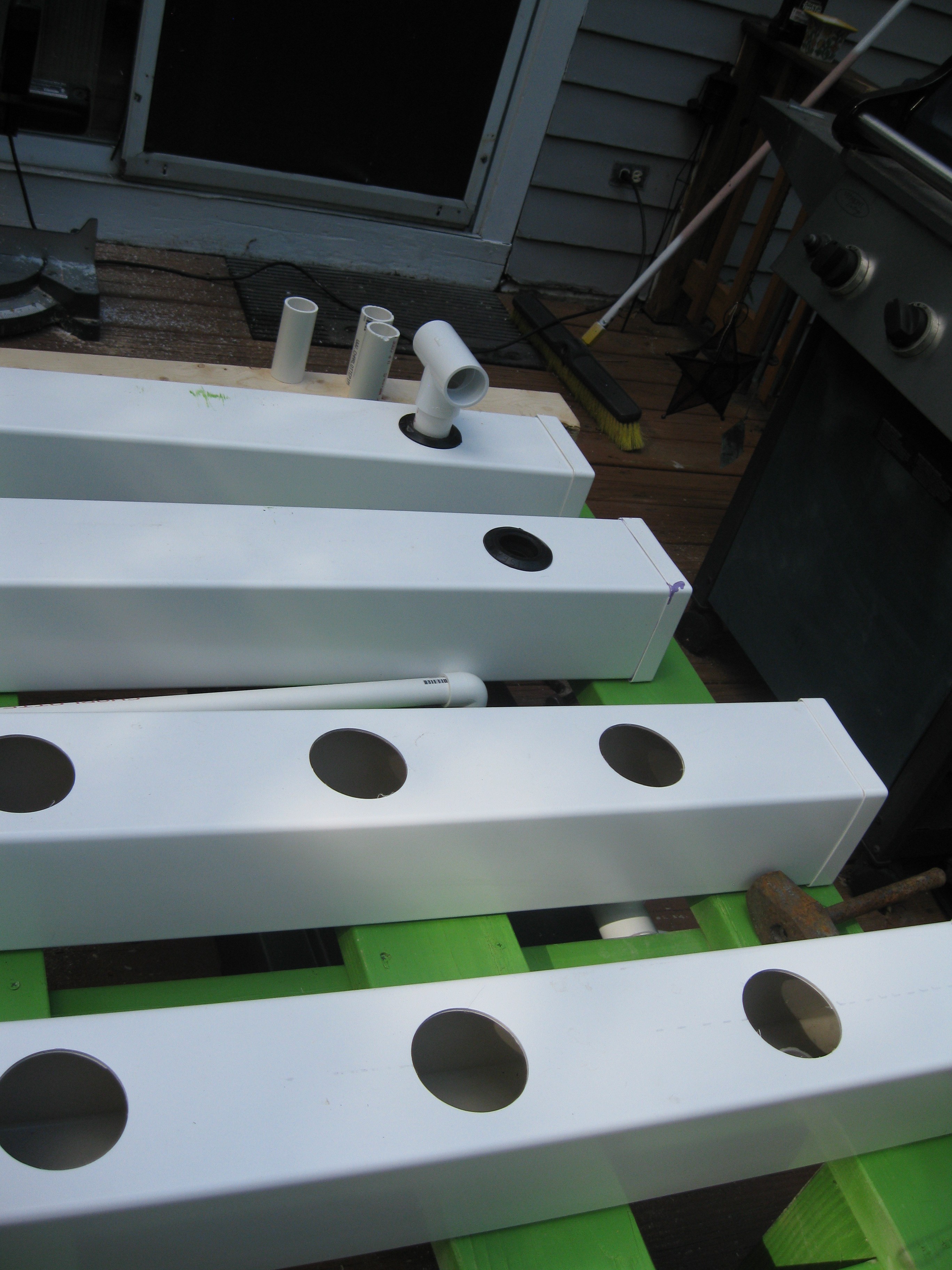 Close up of drain manifold in frame, connected to two fence post rows.
Another view of the drain manifold within the frame and the input manifold pipe between the posts.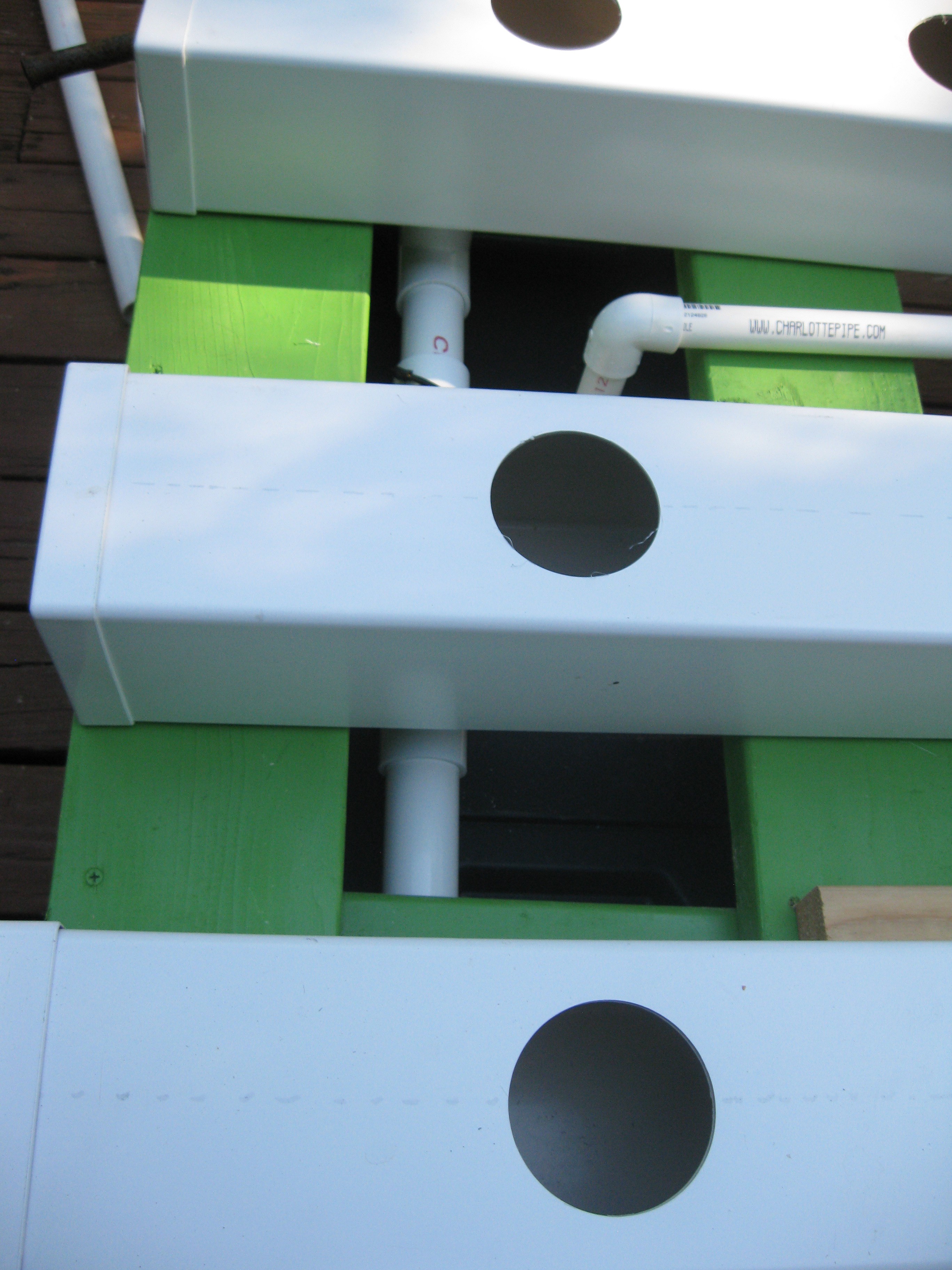 Underneath view of drain manifold installation/assembly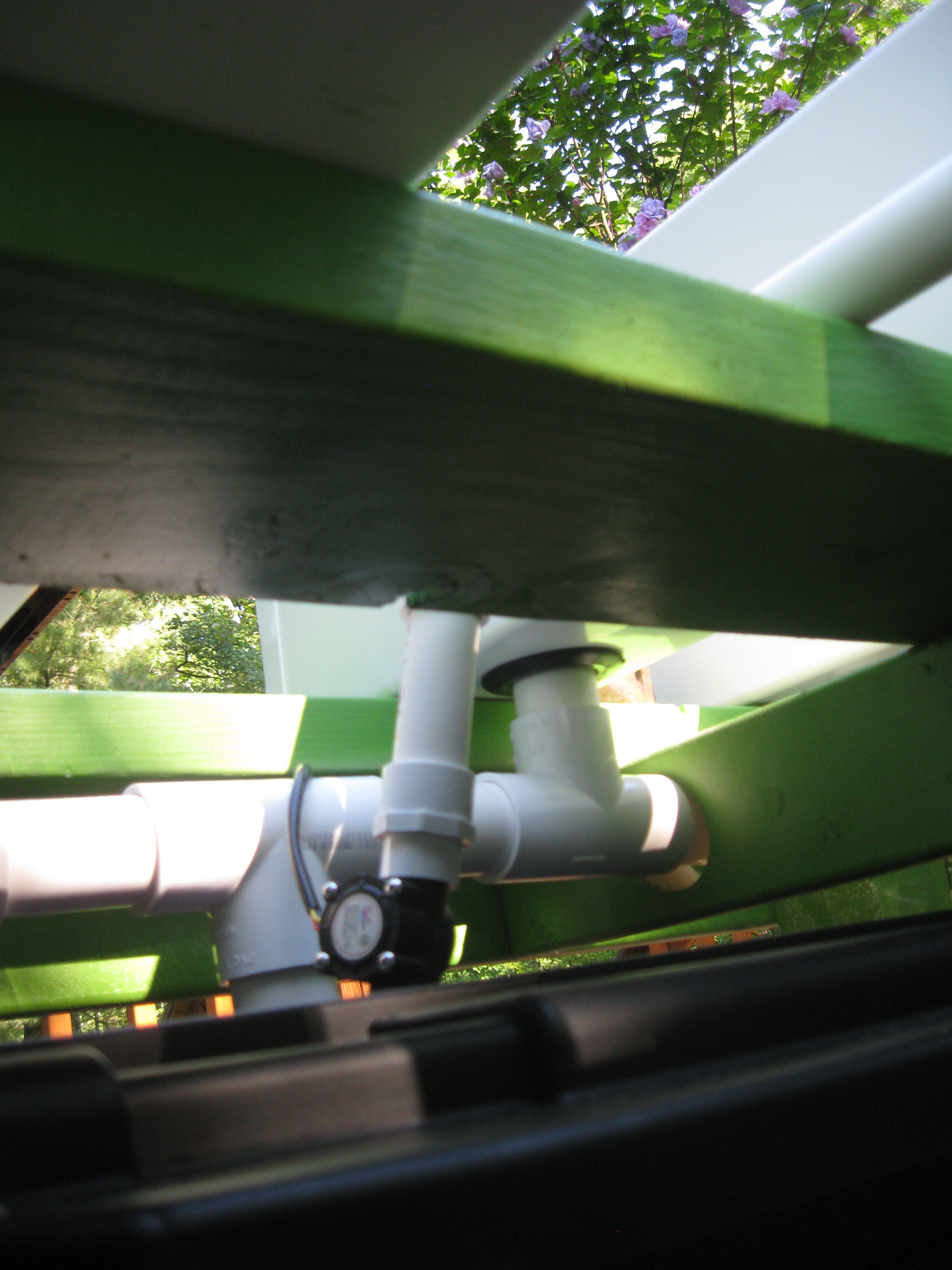 Better view of drain manifold from underneath feeding into the storage bin reservoir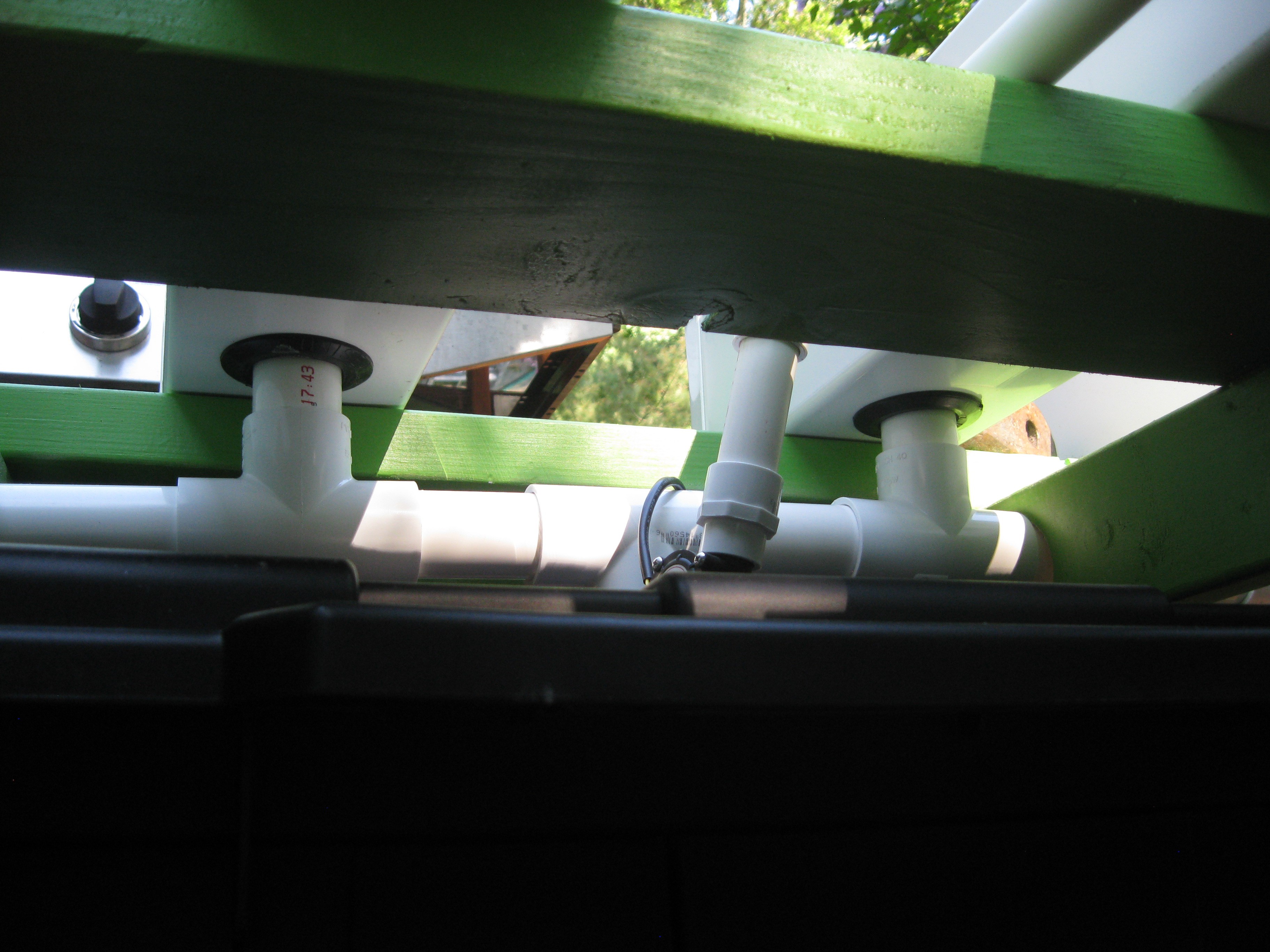 A view of the outer ends of the manifold (right angle instead of T)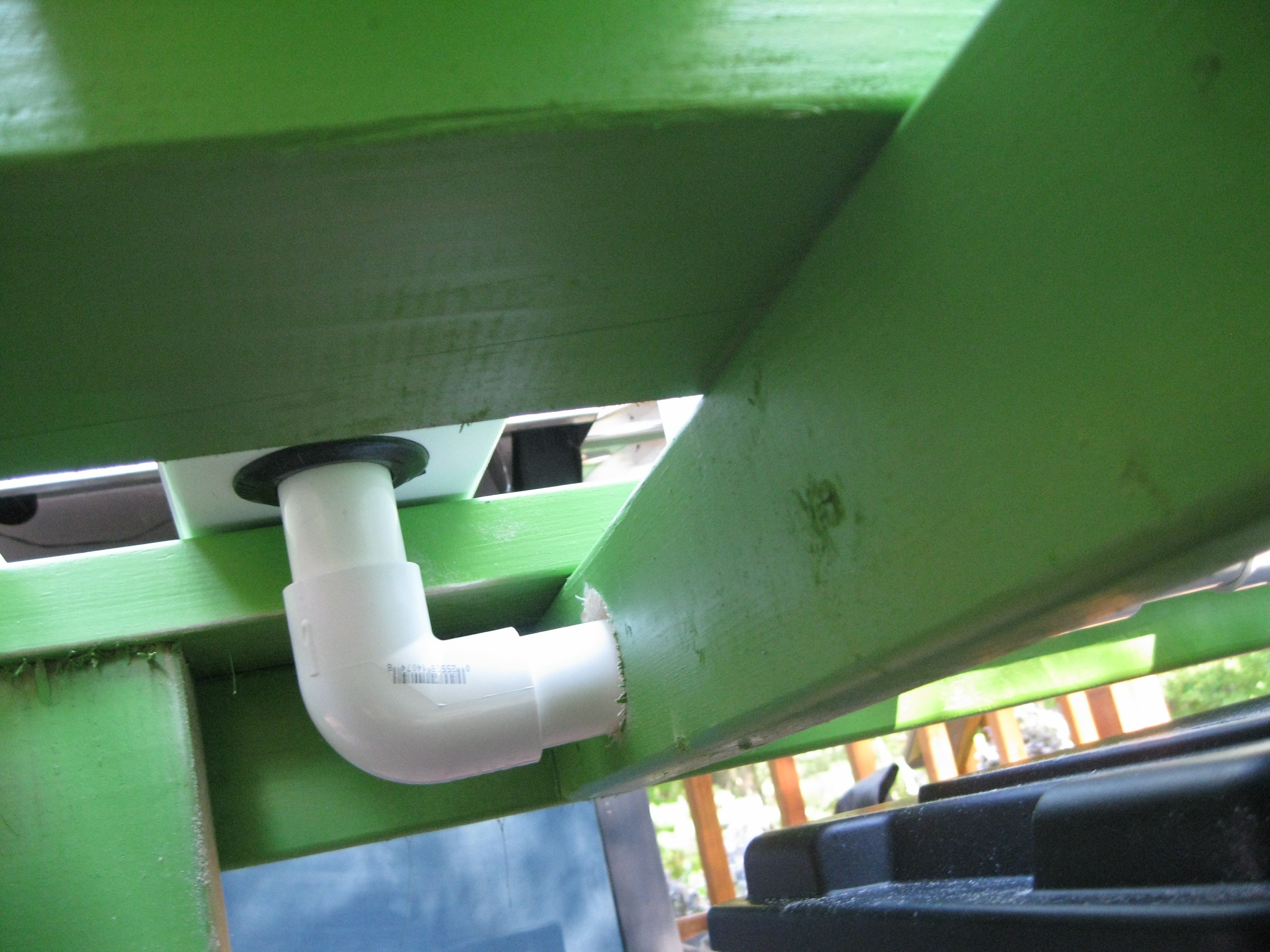 Lining up the posts after finishing the manifold installation/assembly.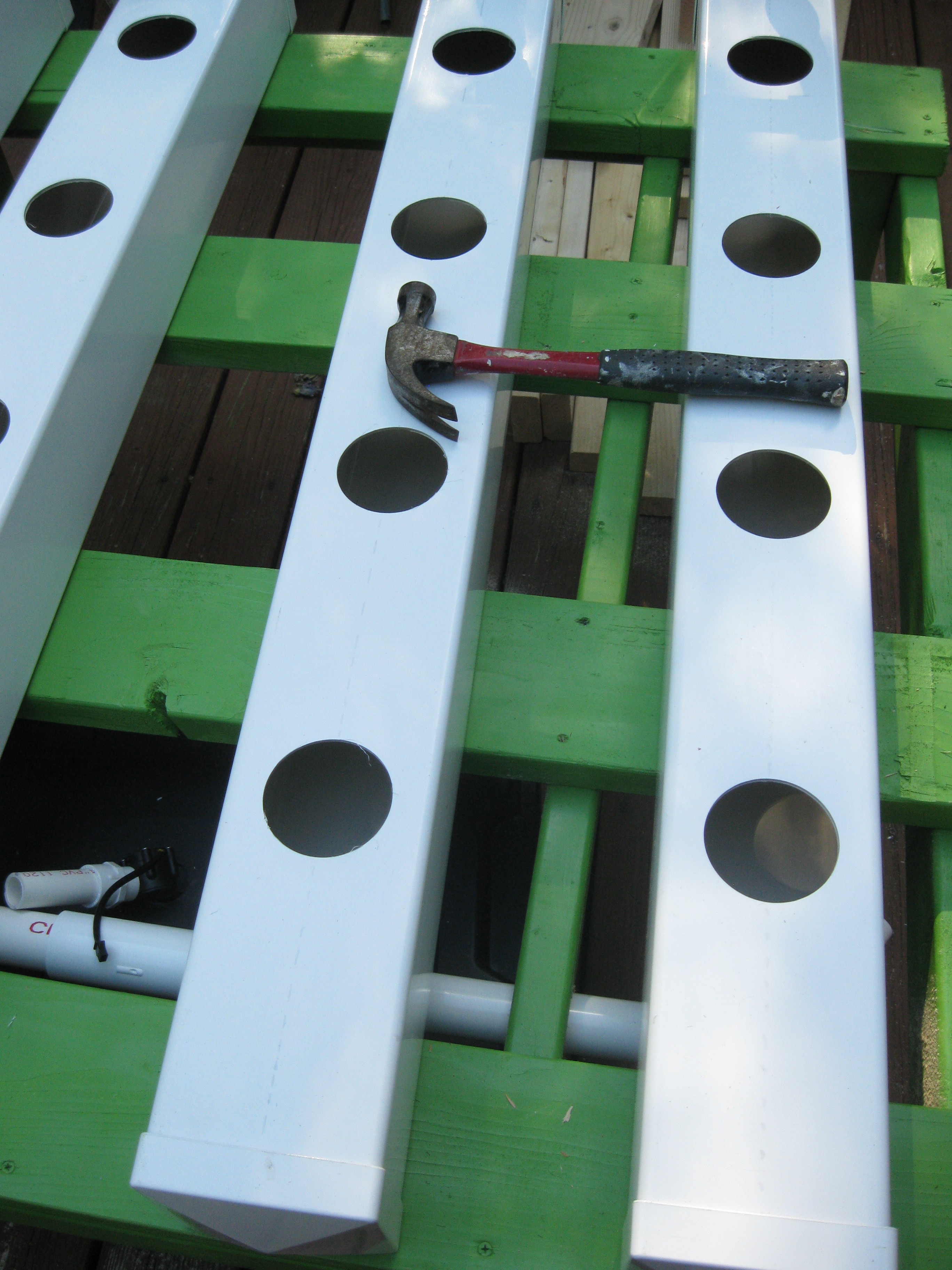 All cleaned up and put out of the way until the next build day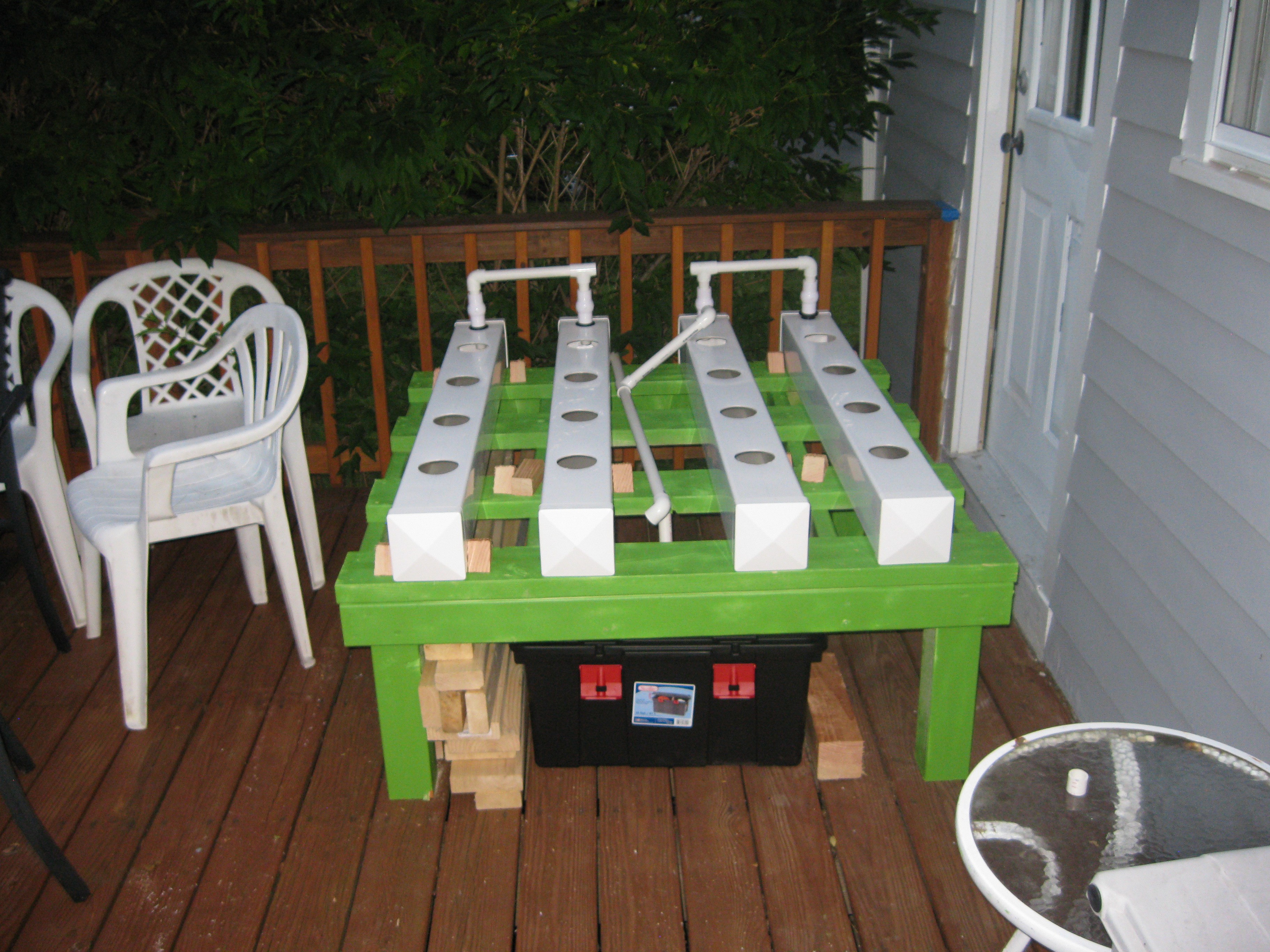 Now its just a matter of time, waiting for the plants to mature in the cloner and a few more parts for a water drainout option and this system will be up and running. The next step will be finishing the HydroPWNics hardware and electronics and deploying it on this system. Stay tuned for more!