I've created a new version of the CS42448 TDM test board.  It's updated for Teensy 4.x pinout.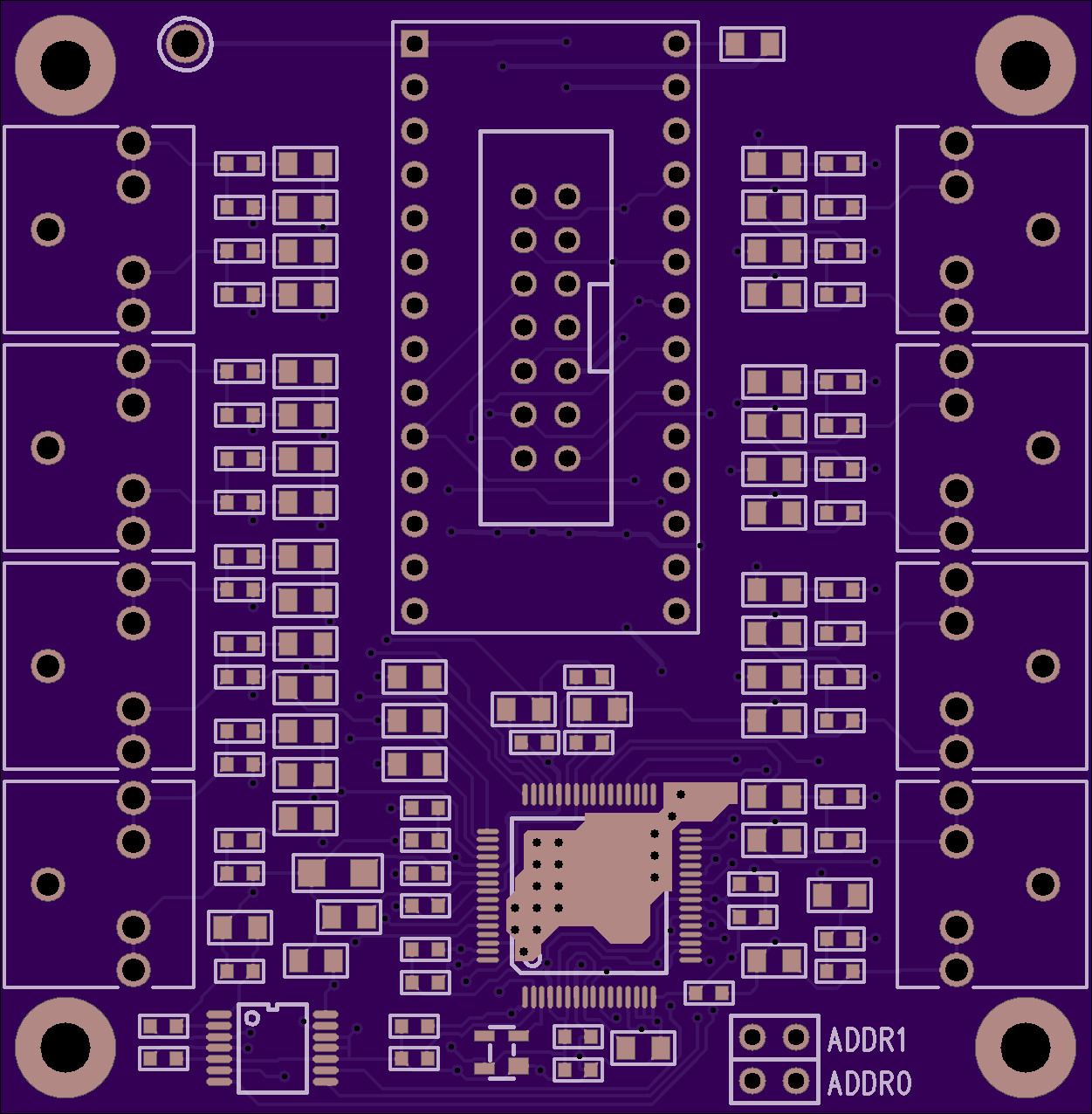 An unpleasant discovery from the prior version was how hot the CS42448 chip runs.  On this 2nd version, I've added copper underneath the chip and on the bottom layer to try to dissipate some of the heat.

I also added a PCM1808 ADC, so all 8 inputs can be used instead of only 6.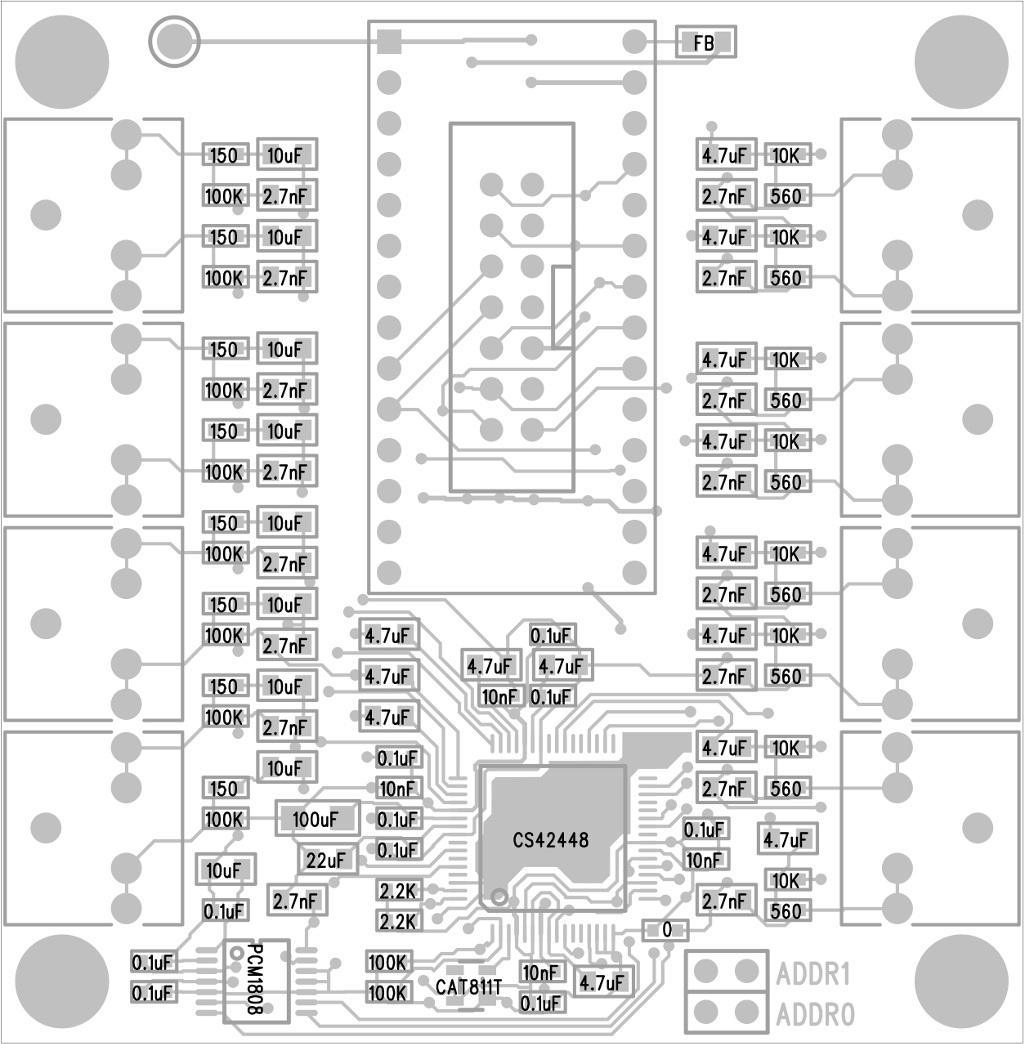 This version also adds a 14 pin header in the center, so it can be easily connected to the Dual Interleaved CS42448 board... which is still a work-in-progress.
https://hackaday.io/project/176368-dual-interleaved-cs42448-chip
My hope is to eventually be able to connect 2 of these boards to each TDM port, so all 16 inputs and all 16 outputs can be used.  With 2 TDM ports, that should make 32 simultaneous audio input & output possible.....