Most of the time I use Reason as my main synthesizer while playing. I'm including my analog synthesizer patch in the files section. Even those with other woodwind controllers should easily be able to use this patch to create great sounding music.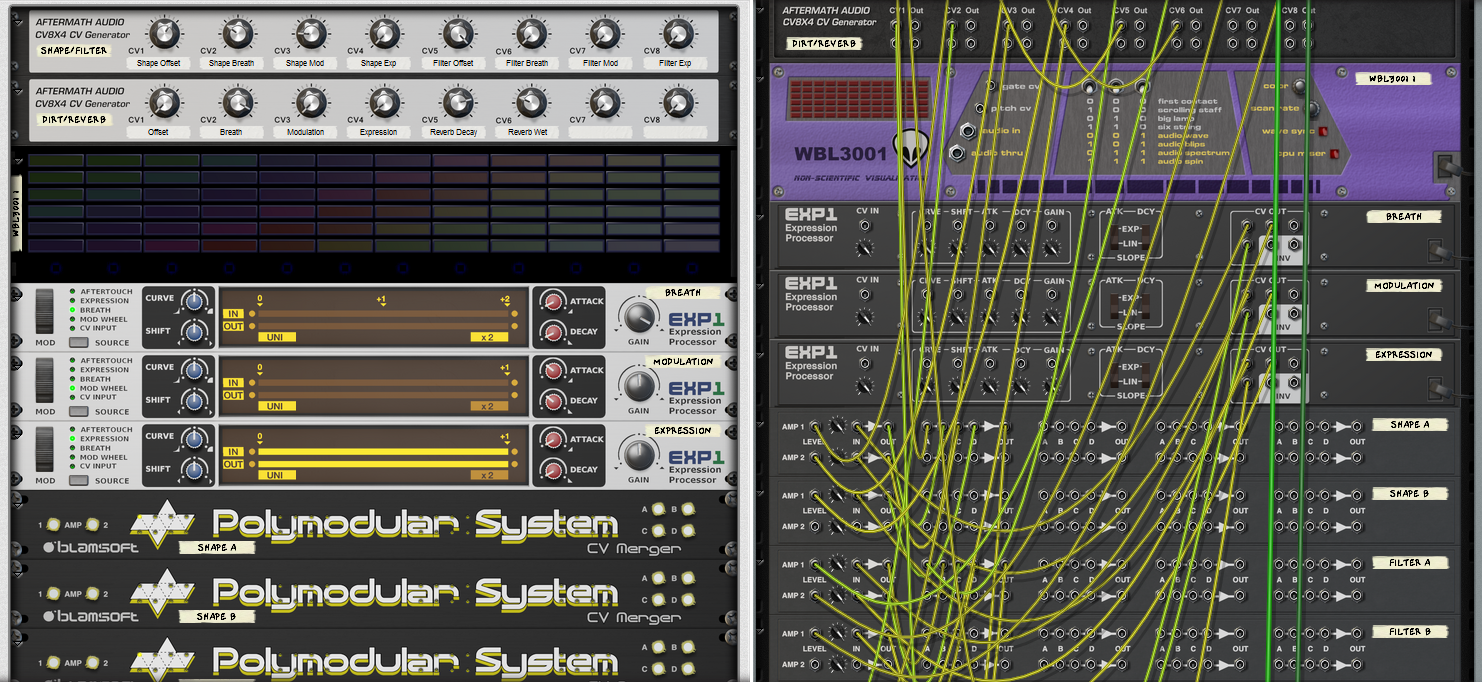 Reason offers a free 30-day trial, but even after that, you can load the patch and play live without issue (just can't save files from the DAW). Free Reason Trial

Great synth station for keyboards and live audio as well!

There will be some rack extensions that you need to install also, so hit me up if you need some help with this.