Now that we had most of the LEDs it was time to start fixing them to the backboard.
First off we hot glued all the LEDs into place on the backboard which was a sheet of plywood. This took a little while but John P, Tom M, and Albert all pitched in and got this done in no time.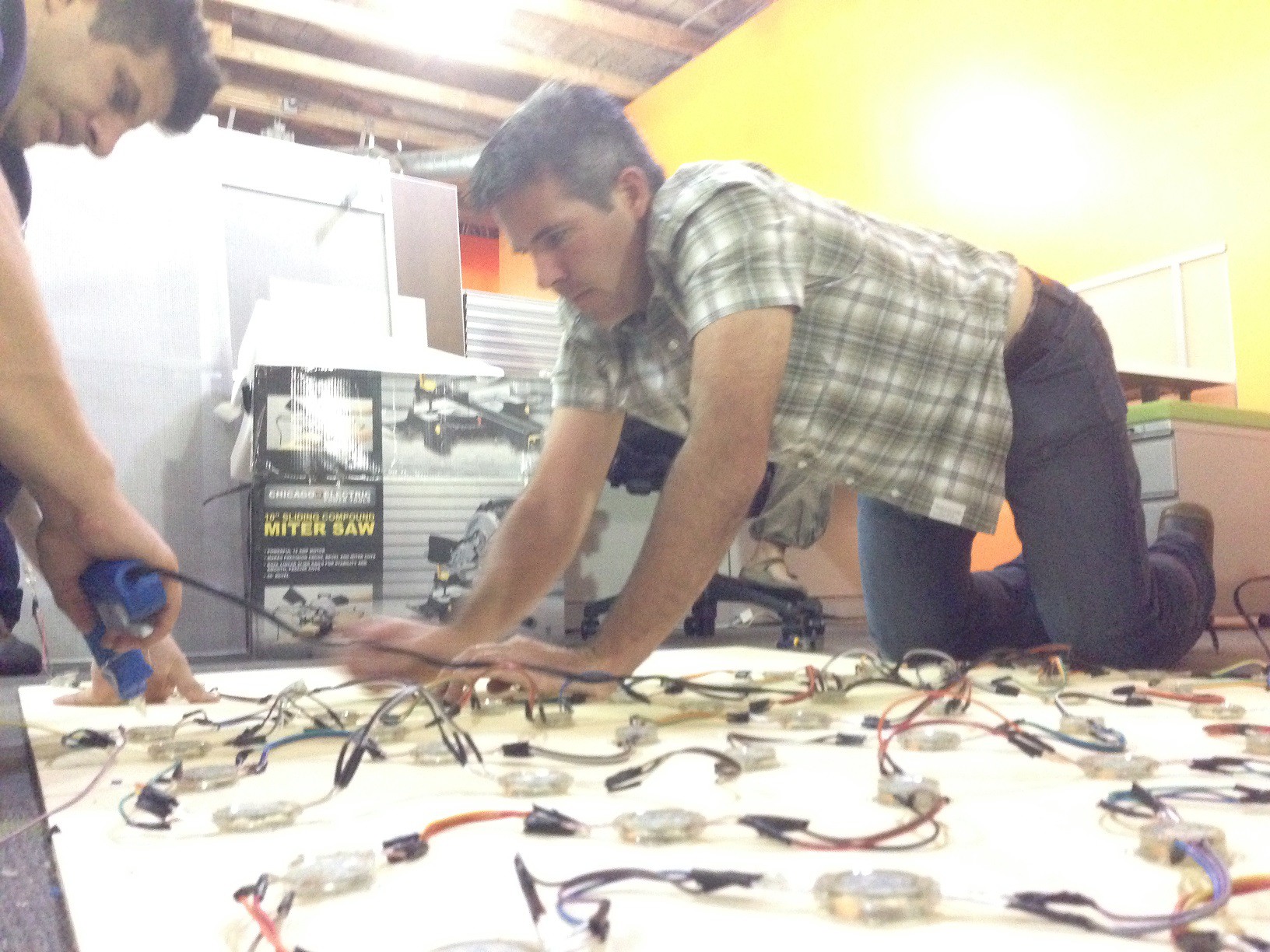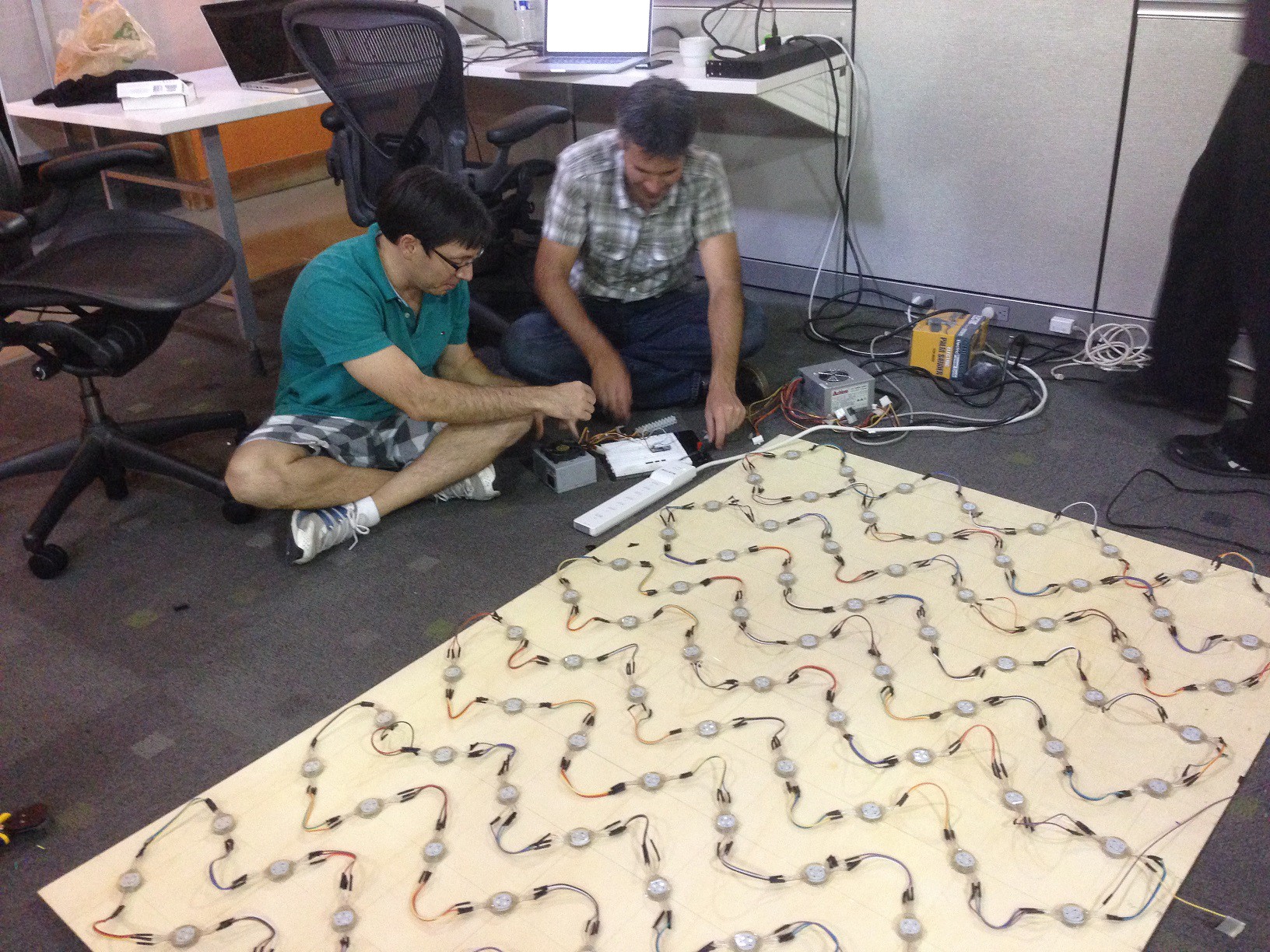 Next up we needed to do a quick electronics test to make sure everything was working properly....this went surprisingly well, look at all those pretty colors! (Who doesn't love Strandtest?).