​Now we wanted this display to look really sweet since it will be on our office wall for some time to come. To make it look gorgeous we decided to make the frame out of white foamed PVC board, and the front diffuser out of 1/4" thick white acrylic.
First off we had to sand down the PVC board since it needs a nice smooth surface to create a good join with the acrylic, John did this in short order using a palm sander.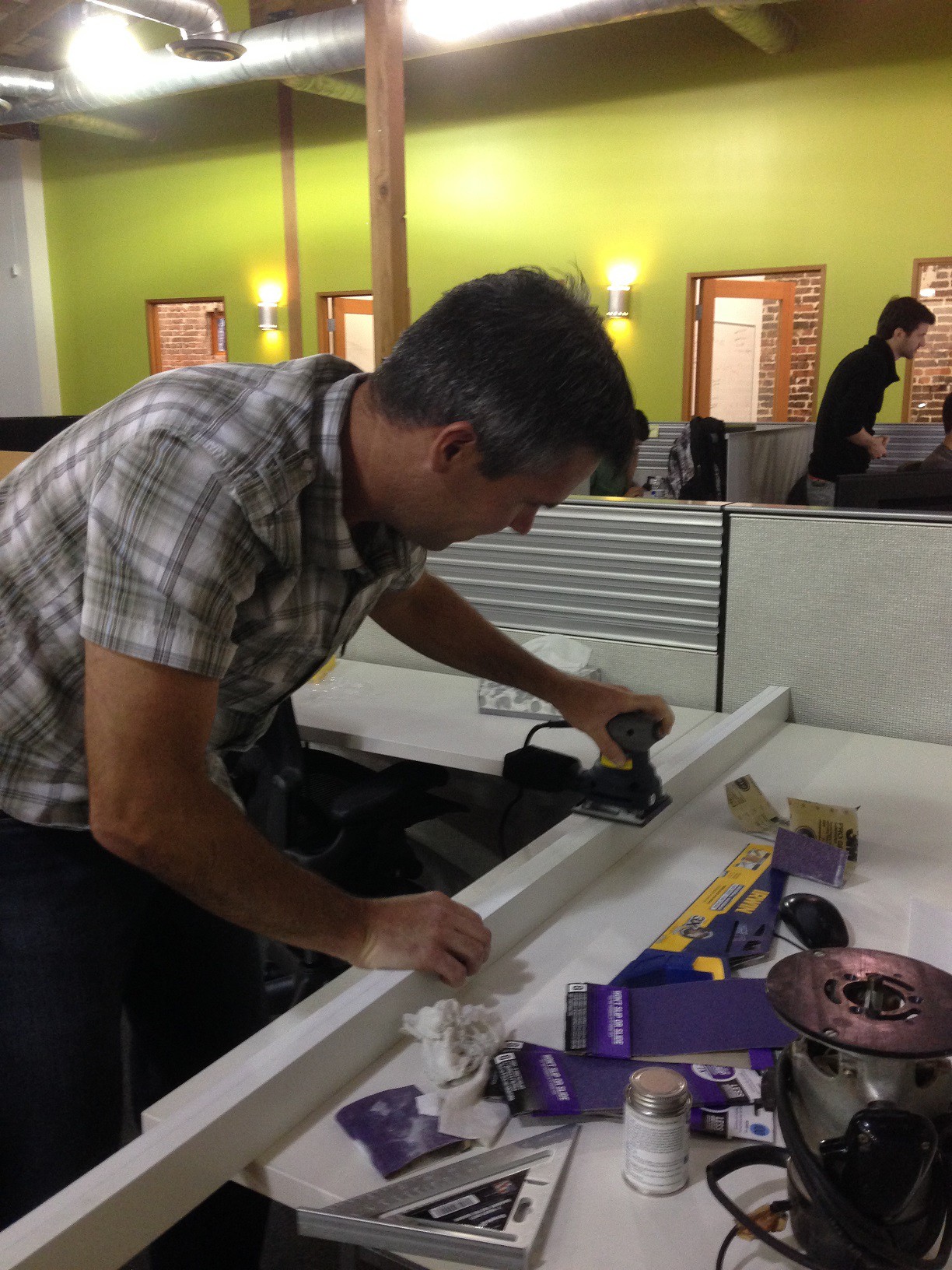 We then had to cut the board to size, for this we had to make a quick trip to Harbor Freight to pickup a Mitre Saw.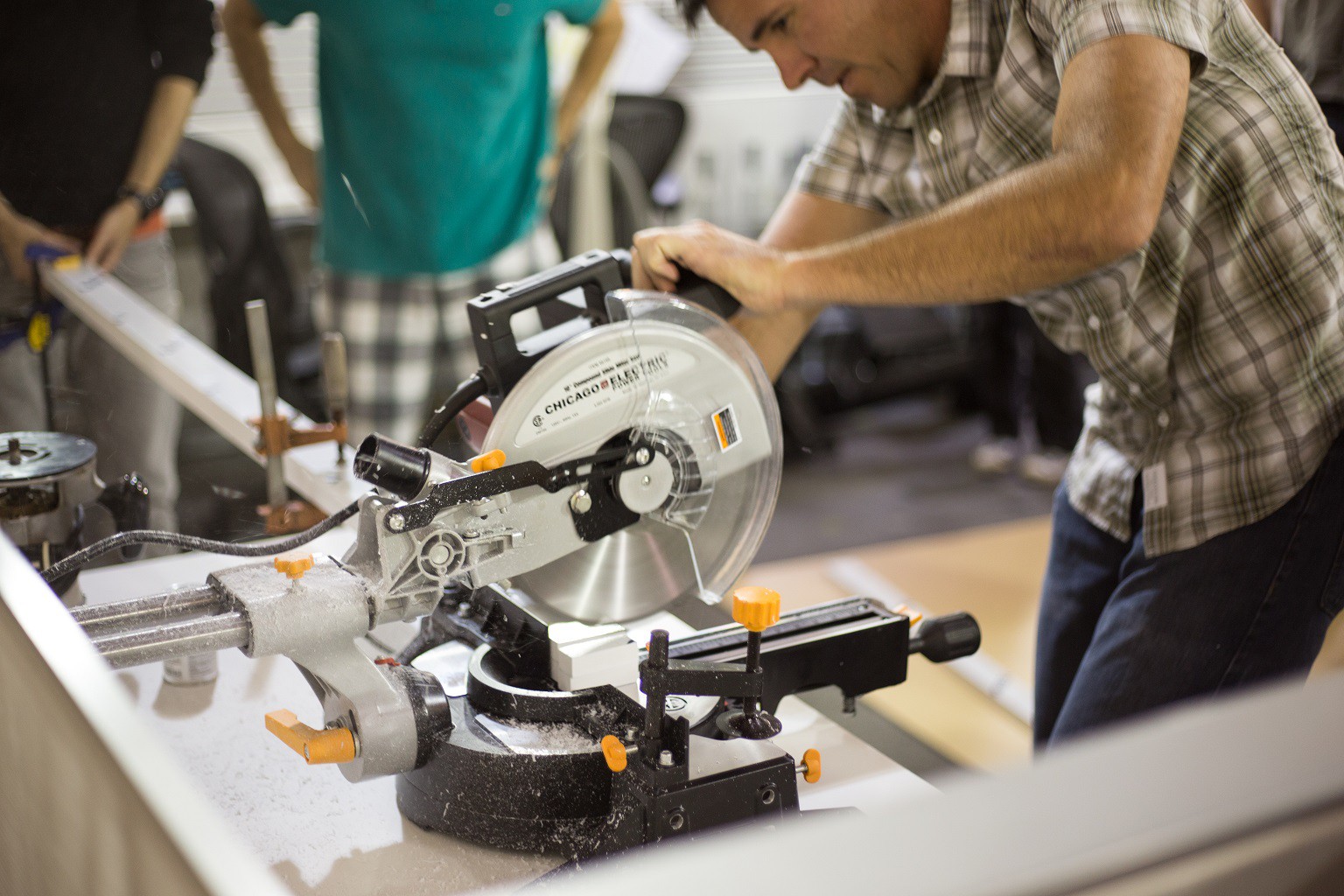 We then laid out the board on the office dining table and used Weldon #16 to join the pieces of the frame together.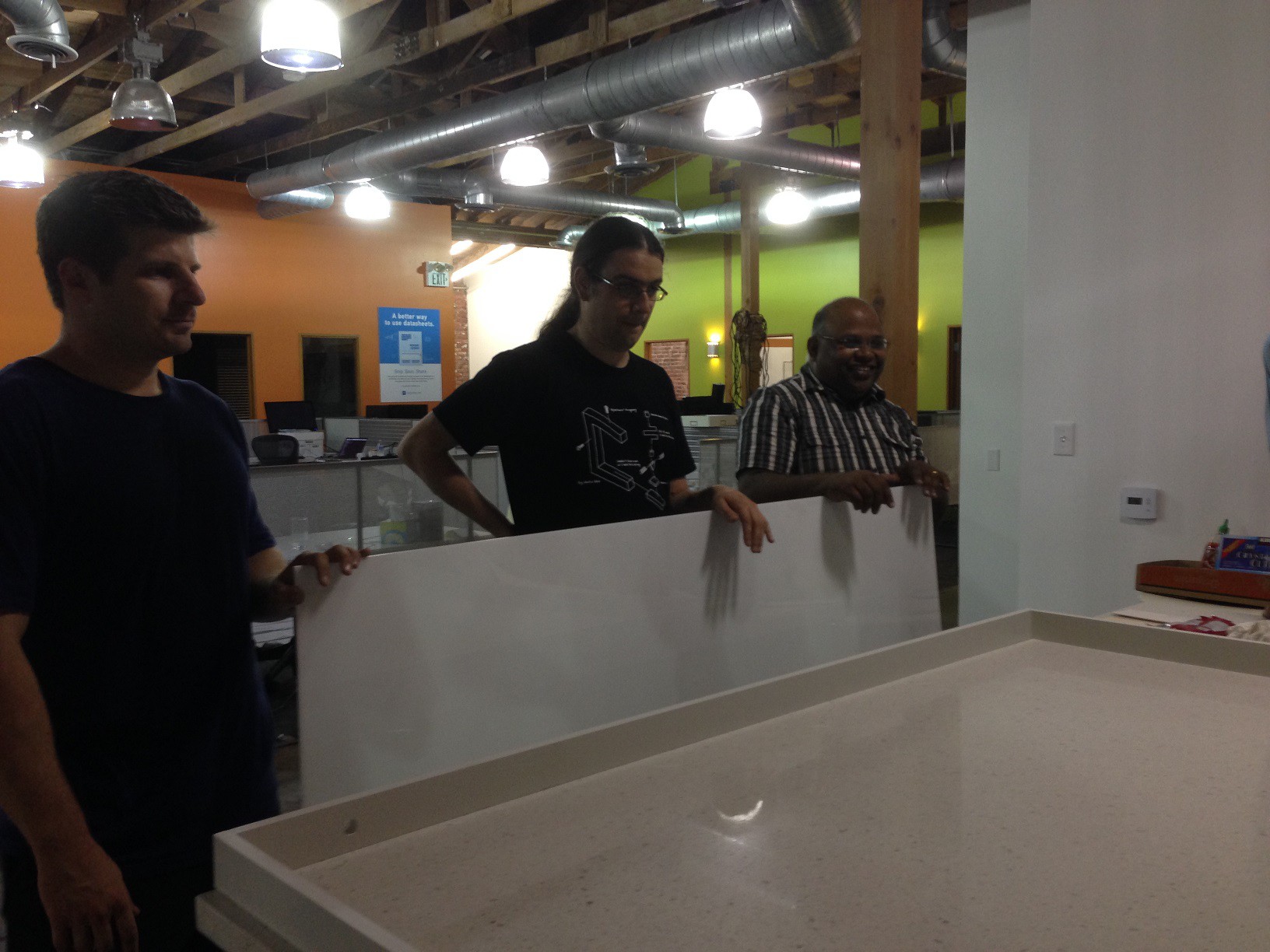 Finally we had to very quickly apply glue to the edges of the frame and then lay the acrylic sheet down in place.