Well, i considered to introduce the 7x5 LED Dot Matrix Display.
It's designed for maximal readability. With a character hight of 160mm, it is readable from across every room, even without glasses ;-)
In fact its just the Bare Arduino schematic with LEDs and a few transistors ;-) Its also used at the #Alarmierungsuhr.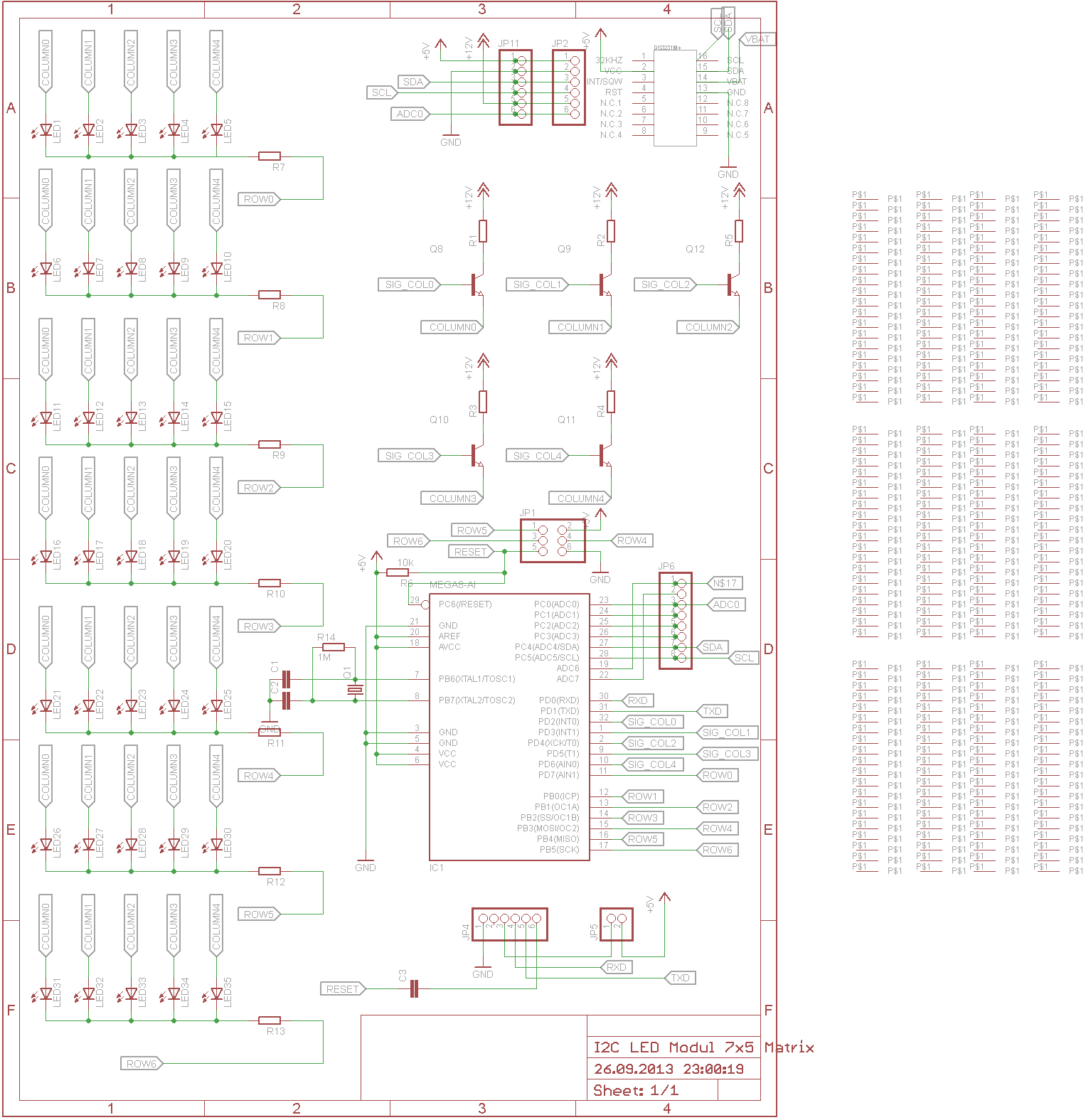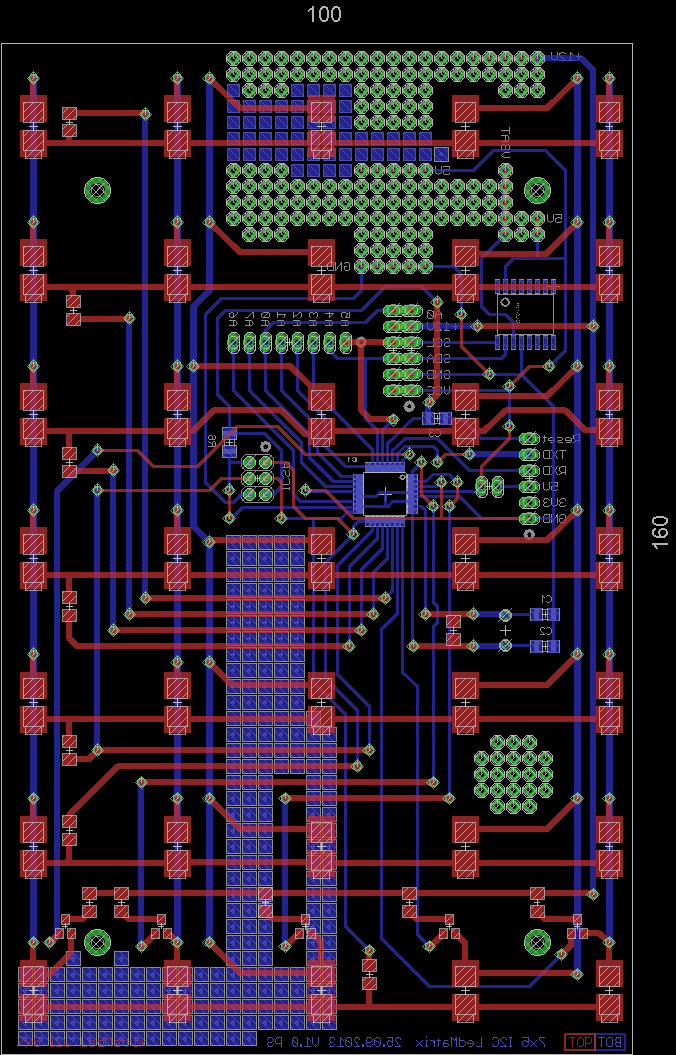 As seen from today the following changes would be appreciated:
- Add a Resistor to the Columns, so different LEDs could be Used at the same board
- Add a current source for driving the LEDs instead of the Resistors.
- Add a FT232RL Footprint for PC connecivity
- Use M3 Mounting Holes, M2,5 sucks :-/
- For other kinds of projects (Coffeetables etc.) IR-LEDs and IR-Diodes would be great ;-)
- Get Black or White Solderstop ... more expensive but should eliminate the green shine...
- Don't forget the base resistors for the Transistors
- Don't forget the caps for VCC :-/

Comments are as always appreciated ;)