To make this robot move, we just need the control software and the following components:
1.6 Legs 18 DOF Robot Black Spider Robot 18pcs SG90 Servo Motor
2.32 Channels Servo Motor Controller Robot Contorller Servo Driver
3.7.4V power supply

Notes:
1.The controller 3509 can connect with 32 pcs servo motors, connect the pin "+" with the red wire of the servo motor, the pin "-" with the orange wire of the servo motor, connect the pin "S" with the yellow wire of the servo motor.
2.You can also other controller like Arduino, but we have not prepared the related material right now. And you can use the joystick when you use the control 3509, but you need to order it yourselves.
3.You can control the robot via USB wire with the help of the controller 3509 and it's control software. But if you use other controller, you have to try another way to control the robot, we do not have related material for other controller riht now.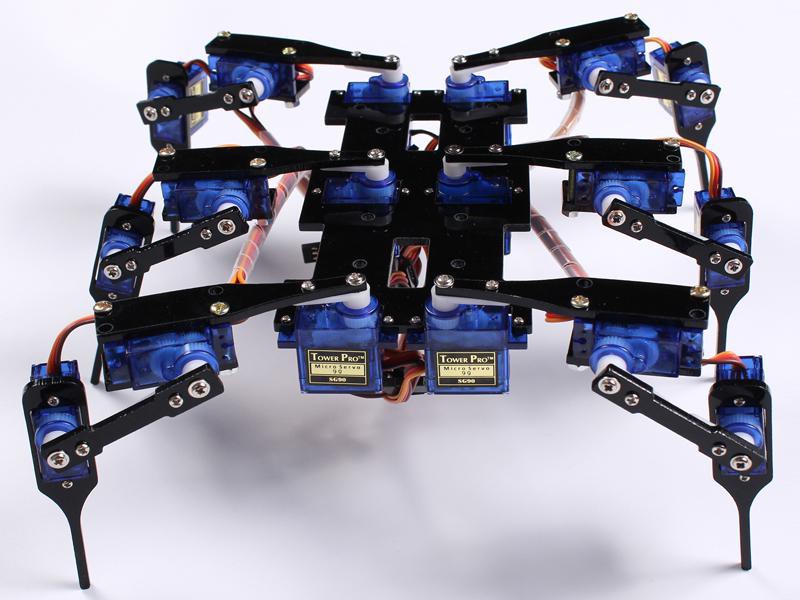 1. Accessories Listing
| | | |
| --- | --- | --- |
| Number | Name | Quantify |
| 1 | Host Body Bracket | 1 |
| 2 | Arm 1_1 | 6 |
| 3 | Arm 1_2 | 6 |
| 4 | Arm 2 | 6 |
| 5 | Leg | 6 |
| 6 | M3*20 Screw | 12 |
| 7 | M3 Nut | 12 |
2. Accessories Introduction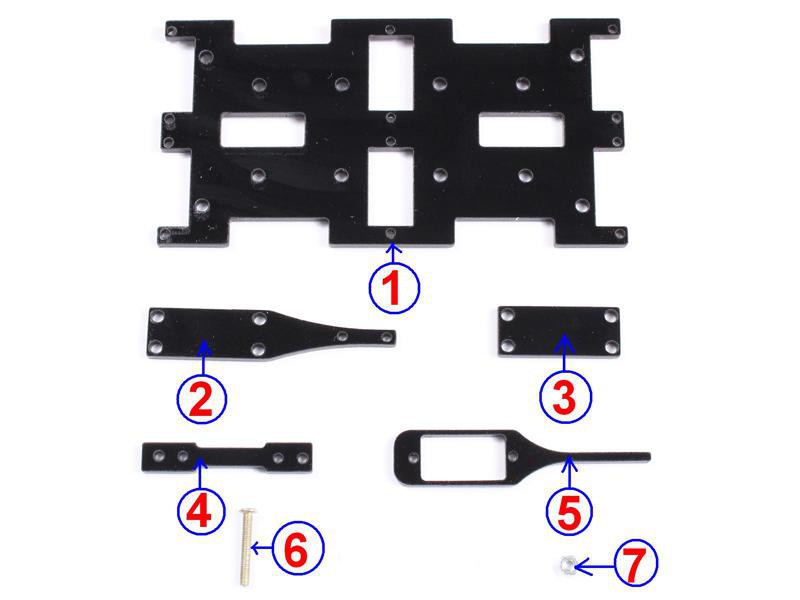 1>.Accessories Introduction 1 (In kit)
Part 1: Host Body Bracket x1
Part 2: Arm 1_1 x6
Part 3: Arm 1_2 x6
Part 4: Arm 2 x6
Part 5: Leg x6
Part 6: M3*20 Screw x12
Part 7: M3 Nut x12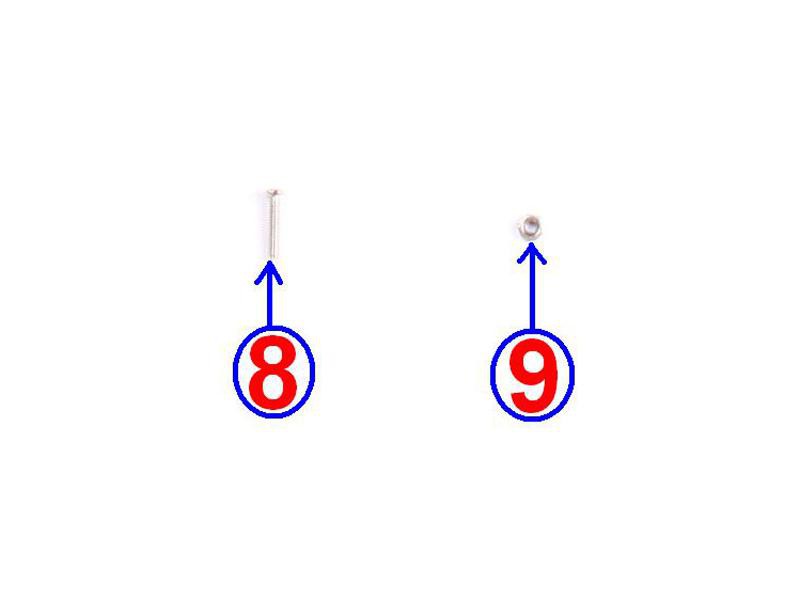 2>.Accessories Introduction 2 (Prepare by yourself, we will not send in kit)
Part 8: M1.5*11 Screw x24
Part 9:M1.5 Nut x24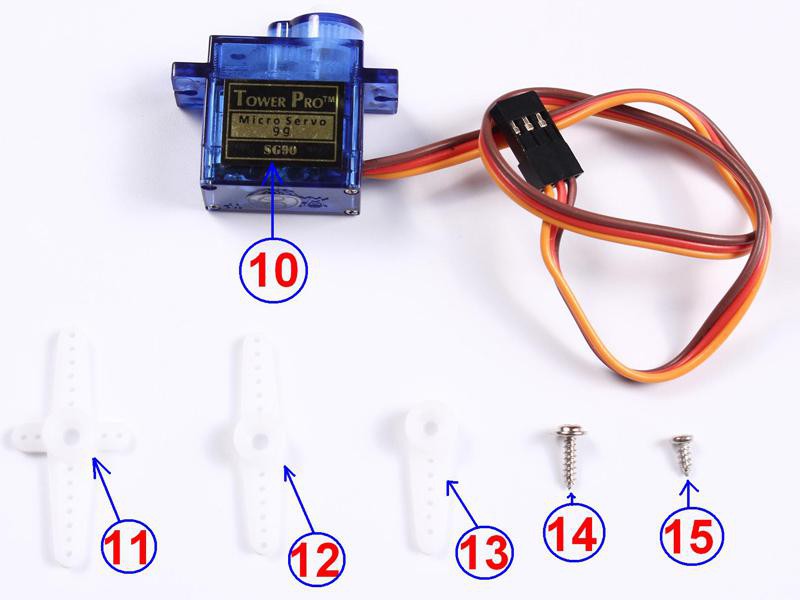 3>.Accessories Introduction 3 (Prepare by yourself, we will not send in kit. Part 11~15 are Part 10's accessories, they are all in one kit. If you purchase Part 10, seller will send you Part 11~15)
Part 10: SG90 Servo motor x18
Part 11: "+" servo bracket (We will not use it in install)
Part 12: "-" servo bracket (We will not use it in install)
Part 13: servo bracket x18
Part 14:M2*7 Screw x18
Part 15:M2*5 screw x18
3. Installation Step