Measuring the voltages across the single backlight LEDs, it looks like the first one and the last one in the chain are high-resistance-ish. With a power supply in constant current mode, I was able to check the single LEDs for operation.
Indeed, the two LEDs were faulty (?!?!).
The next logical step: replace/bridge them: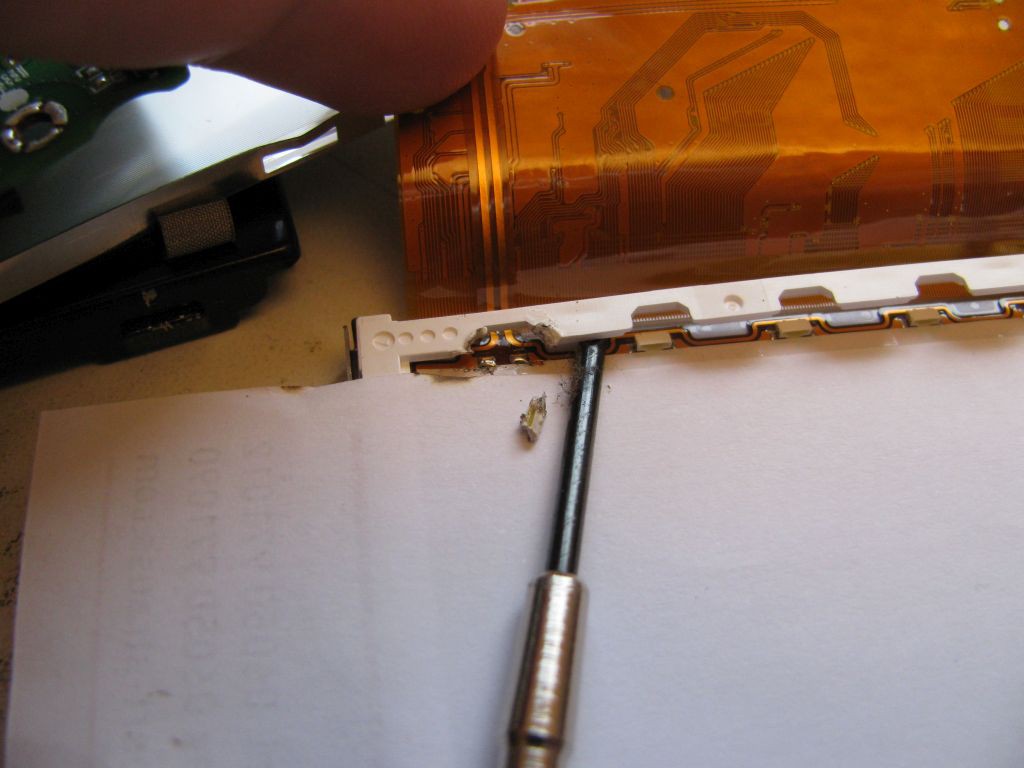 I opted for 0805 resistors in the 10...20 Ohms range (12R7) :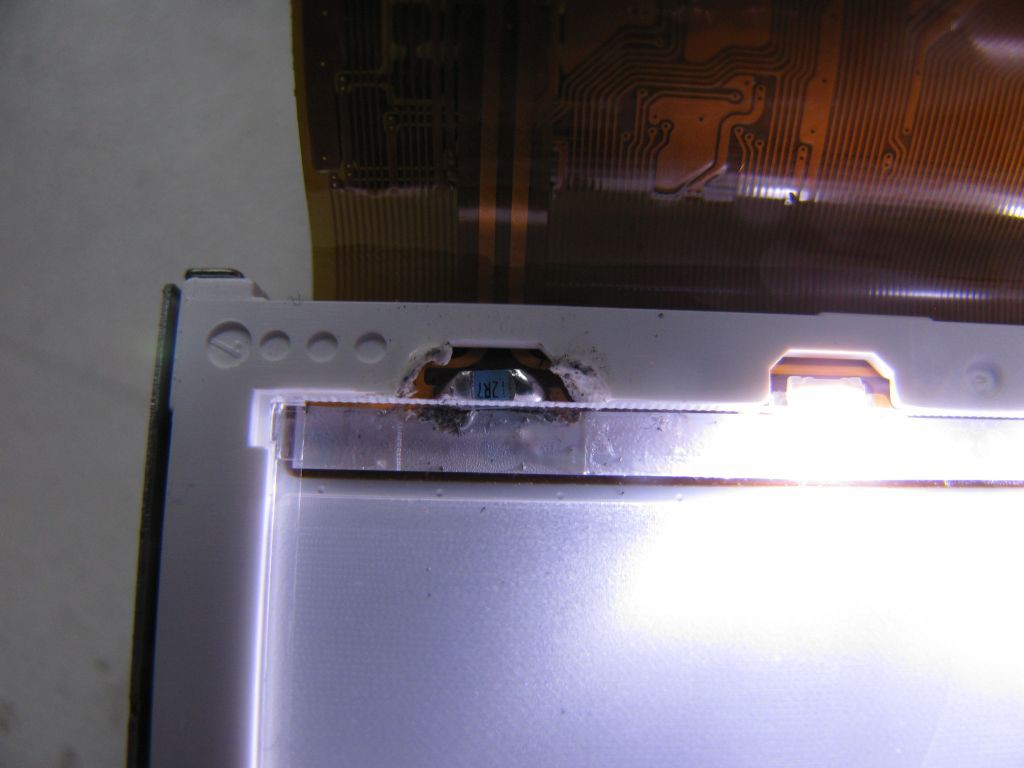 aaaand voila - Press and keep pressed the power button to let the unit boot to a summary screen. Releasing the power button continues the boot process.
I still have to replace the burnt 5V USB input protection diode.
Fun fact: It now tells me the TFT type *facepalm*: Sharp lq043t1dg01
http://www.mouser.de/ProductDetail/Sharp-Microelectronics/LQ043T1DG01/?qs=va1BoN3yXCrr16n8S2VOuA%3D%3D
http://measure.feld.cvut.cz/system/files/files/cs/vyuka/predmety/A0M38SPP/_manualy/LQ043T1DG01.pdf