Here is my preliminary fixture plate design, it will allow me to mill out 4 sets of jaws at a time.

Below you can see the finished parts on the fixture, but imagine bars of raw material slightly larger than each part. My first step will be to load these 8 bars of raw material onto the fixture.

I will hold the bars of raw material in place using rectangular bars clamped with a hex bolt. After the bars are held down, my first operation involves milling counterbores and holes for each jaw plate.

After this operation the machine will pause and I will install mounting screws to clamp the jaw plates down so I can remove the rectangular bars. Now I am free to mill the sides, and the v-grooves without worrying about the rectangle bars.


Here are some shots of the machining: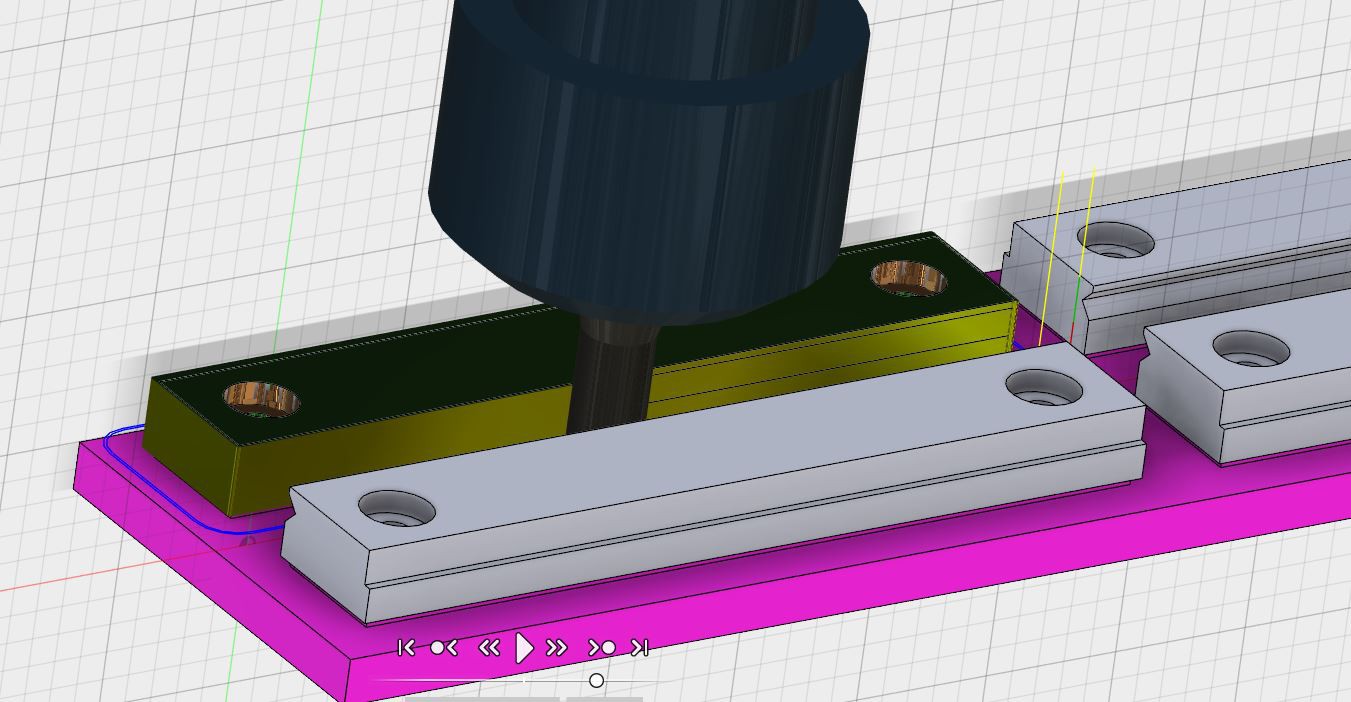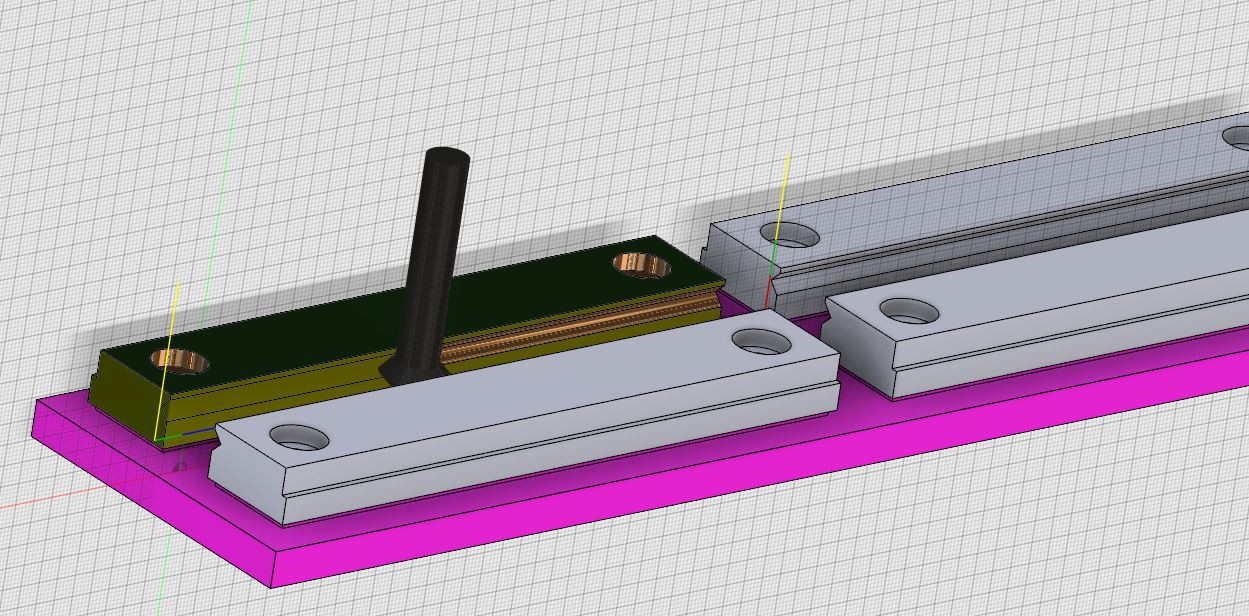 We'll see how this goes, my materials will be arriving in the next few days, will try to put in some time this weekend to get this going.