Neuron production has begun. This is my first foray into reflow work, so there has been a bit of a learning curve. Here, I made two sticks of four Neurons each and uploaded a test program to light the LEDs up white: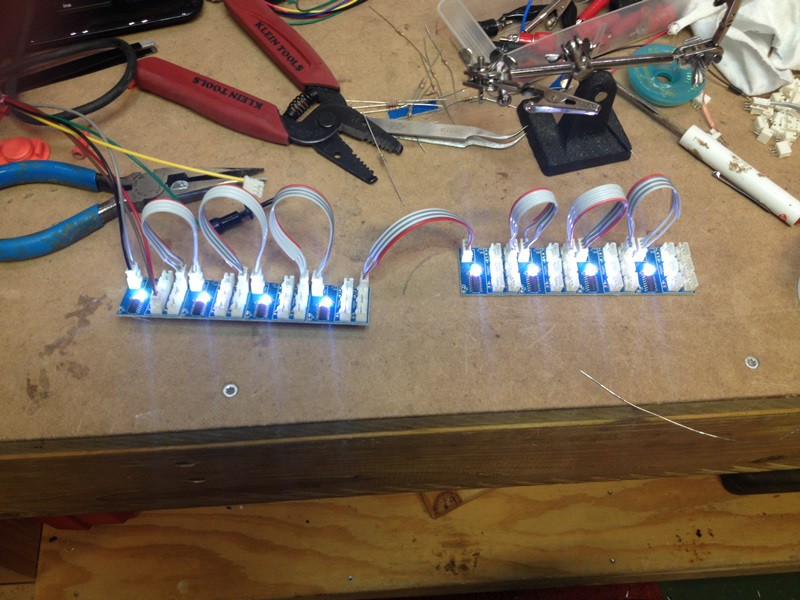 Next, I tried doing eight at a time:
Many observations:
Solder mask is amazing. I'm hand-applying solder paste from a syringe, giving me inconsistent and sloppy results prior to placing components--90% of the time, it doesn't matter. Bridges seem to magically fix themselves in the oven.
I should have sprung for a stencil. Seriously, hand-applying solder paste is tedious and frustrating.
The oven is decent, but not great. Some of my Neuron boards have gotten a bit discolored from the heat while I reset the cycle to ensure other sections fully reflow; the lack of convection fan means temperature stratification is pretty severe. It works, but requires a close eye and a hand on the 'add time' button.
Hand soldering the connectors takes time but isn't too unpleasant. The headers friction fit nicely into the board so I don't need to bend leads to hold 'em in. After soldering I generally clip the leads as close to flush as possible--probably a bit more than I should for maximum structural integrity, but I don't want the bottom of the boards to be too sharp.
I've made a lot of Neurons at this point--probably 70+, although some of them are with Andrew in NYC and another batch are with a different friend for some testing. I haven't kept great production records, but generally speaking I'm running around 85% first-round yield, with another 5-10% recoverable using hand rework (generally to fix one of the LED pads not quite connecting right). The units that never work are usually the result of a stupid error (I installed a number of ATTinys backwards) or a huge amount of excess solder gumming everything up.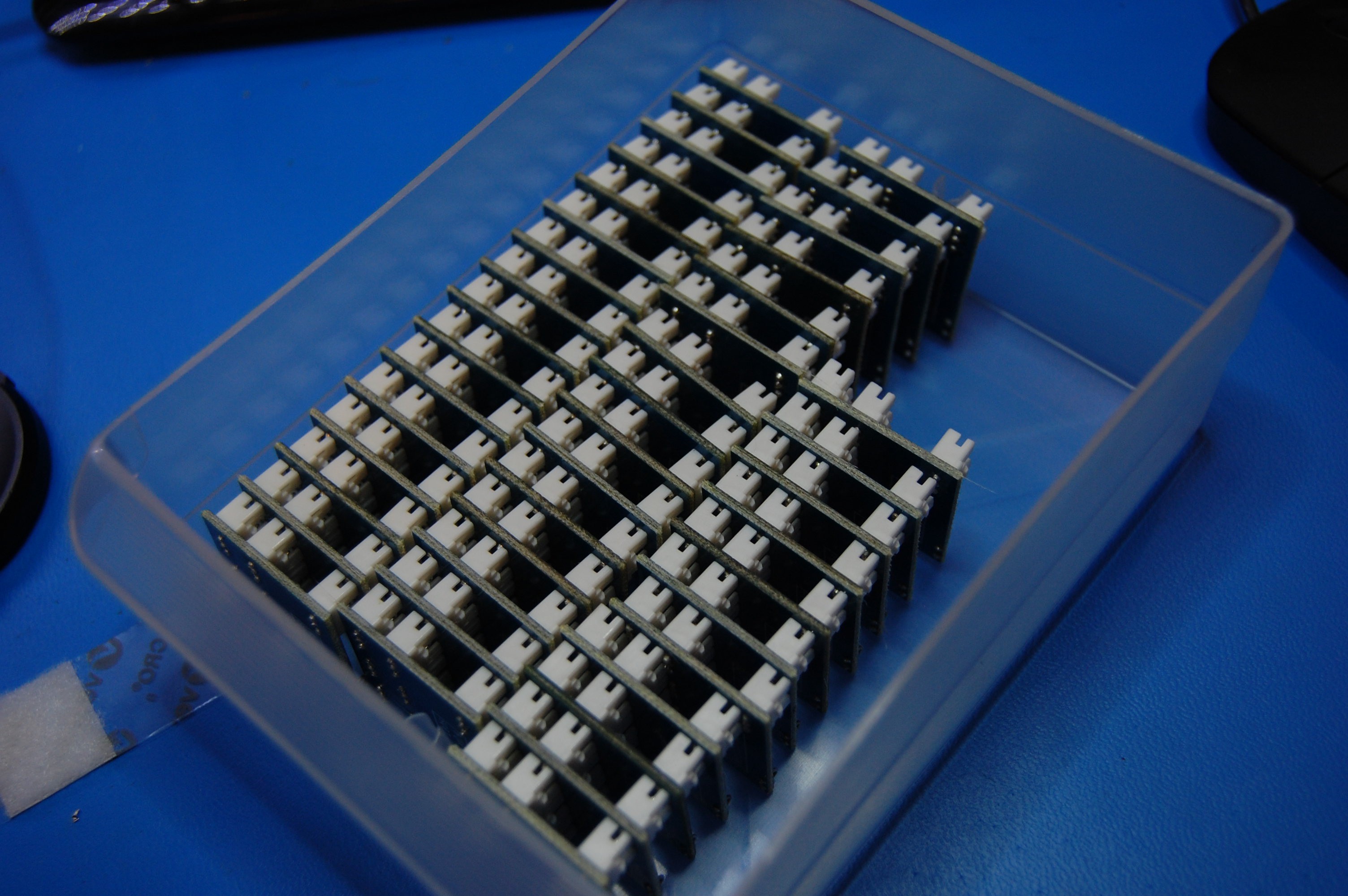 Up next: firmware!