I've been having quite a lot of problems with the HTML5 Audio API in iOS. For some reason iOS is very picky with audio files, and often decides to crash when playing audio files.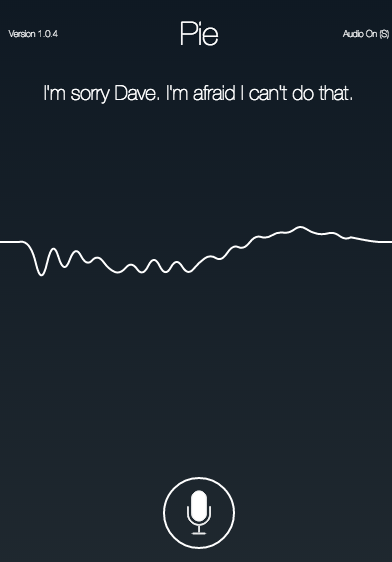 There is now a new setting in the upper right corner, where you will be able to turn on / off audio playback. Playback now includes a fancy new spectrum analyser (not available in iOS yet).
Other updates include a new automatic software updater which is making use of application cache. This makes updating several devices a lot easier. Pie is checking for new files and updates them if needed. When everything is downloaded, the app will restart.