So, after everybody beeing sick an moving my office to another room of my home the project pretty much stopped. With my wife's birthday being today I rushed through the code yesterday, added a very, very basic LED marquee "Happy Birthday" message at the beginning and a color cycling animation upon beating the game. I used this 5x5 pixel font.
The game (unfortunately only one game) lacks some features and most importantly some polishing (tweaking the controls and the physics model for jumping), but the result is still impressive, given the fact that you are actually playing a video game on a CAKE.
The cake itself turned out good. The chocolate brownie mixture I used came with a pan that just hat the perfect size for my matrix and punching in the holes worked quite good, I just was a little afraid that the bridges between the holes might break but everything was stable. I attached a drinking straw to my Dyson DC45 vaccum to suck remaining crumbs out of the holes which worked like a charm.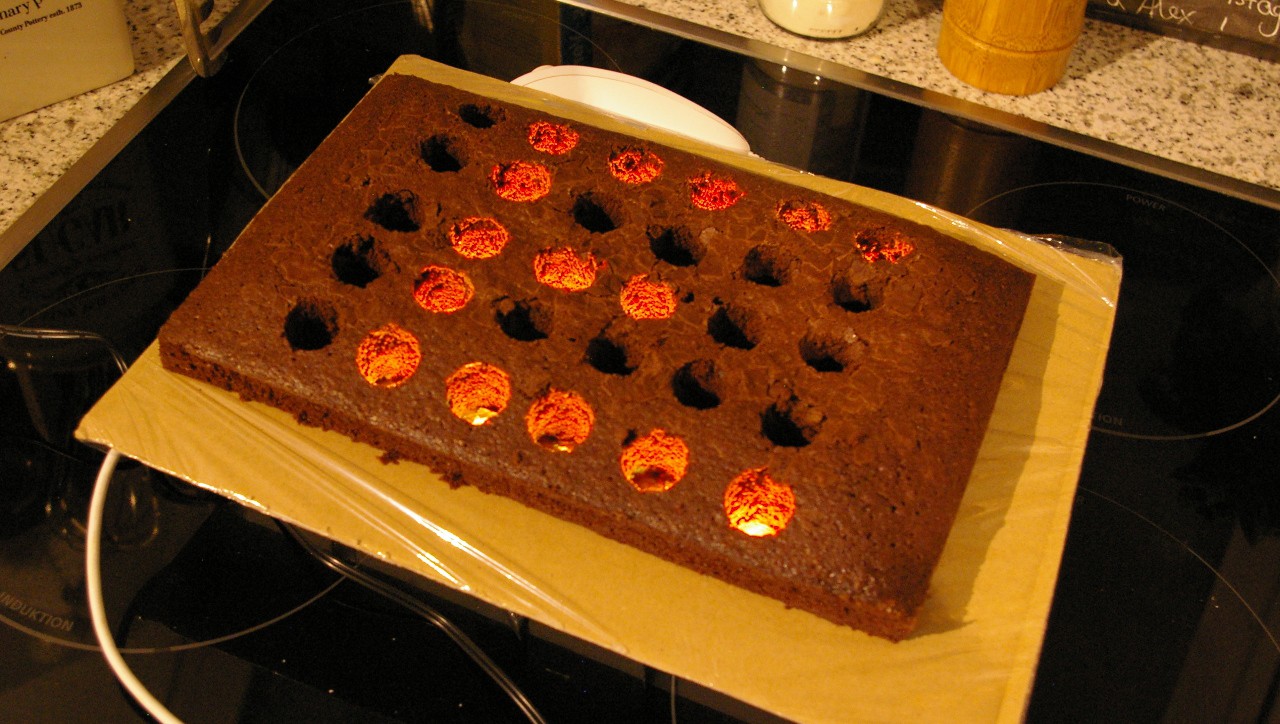 The only thing left to do was to fill in the jello diffusor/waveguide.

I used clear spiced chai tea for my jello on my prototype, which worked ok. But this time I added just a few drops of milk to the liquid as a diffusor, yielding a much nicer look. I total, I poured over 300 ml of liquid into the holes.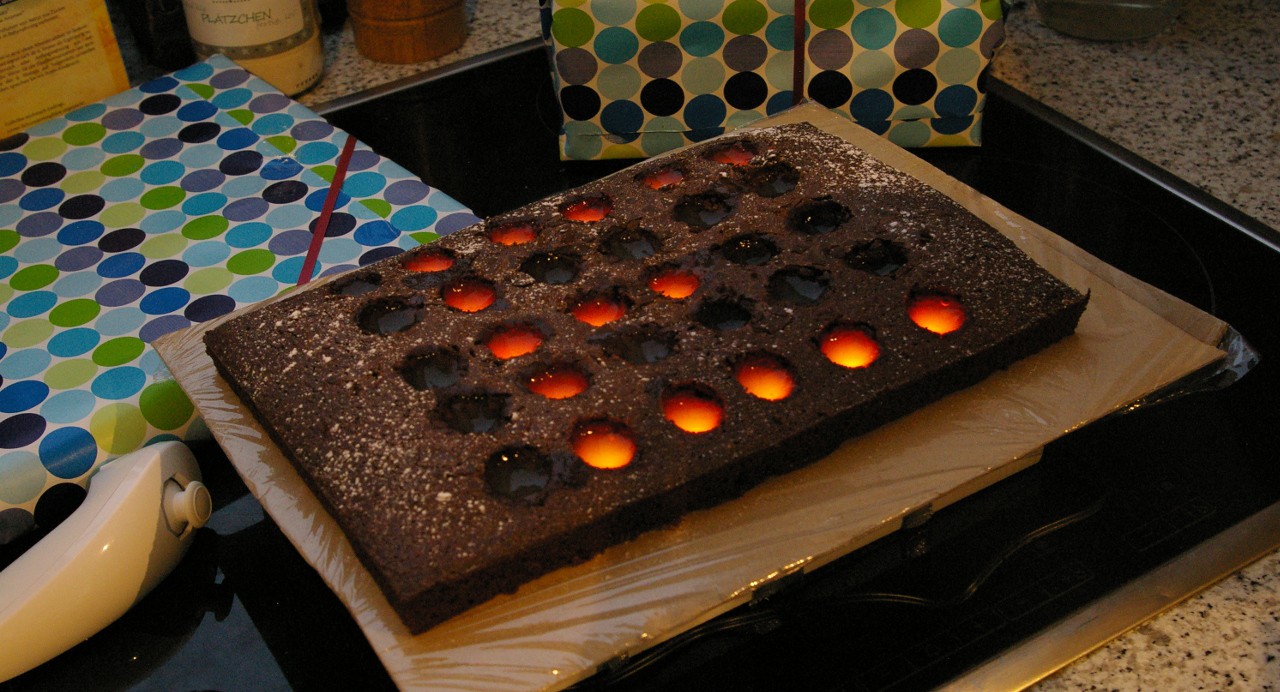 Late last night the cake was finished, put into the fridge to let the jello settle and this morning it was showtime.
Here's an in game shot of the Jump'n'Run (the player (white)just approached the cave with a crate (yello) and the powerup (pink)):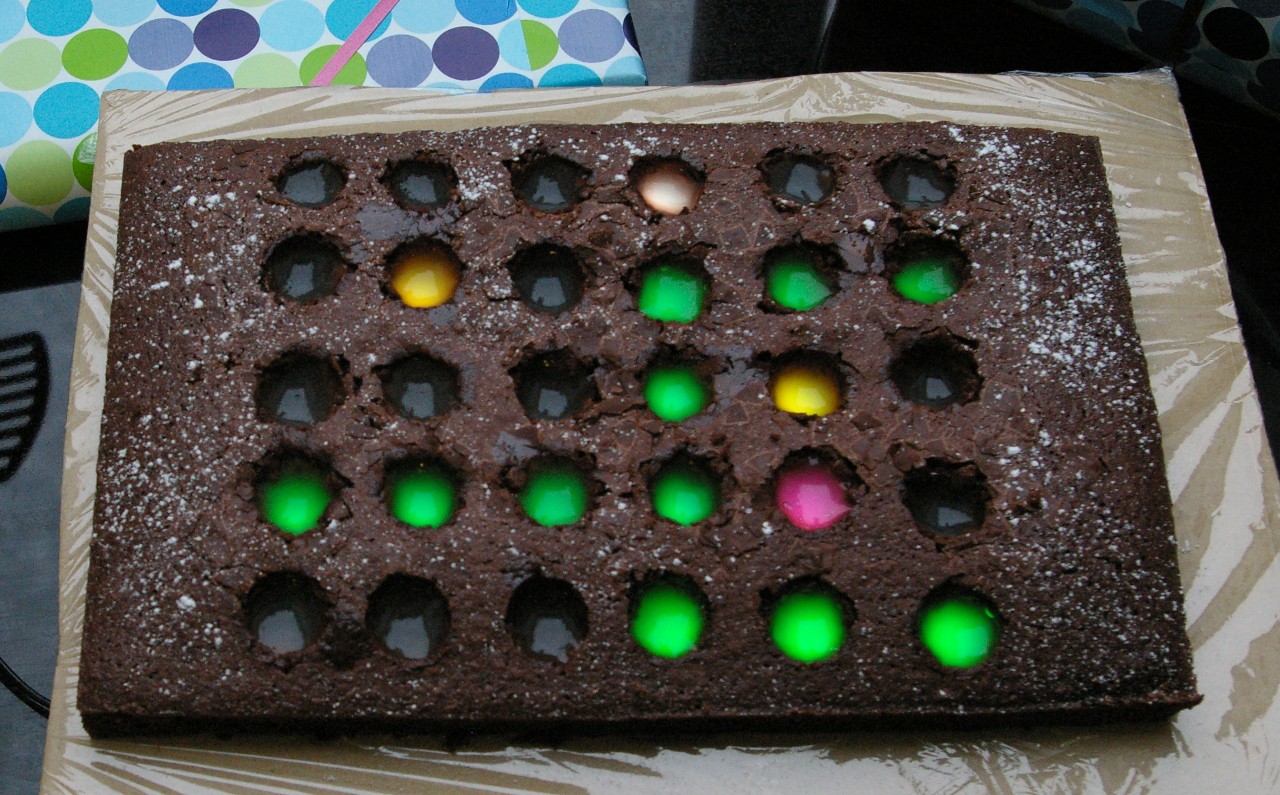 And after the game is finished you are awarded with an ever cycling rainbow-animation: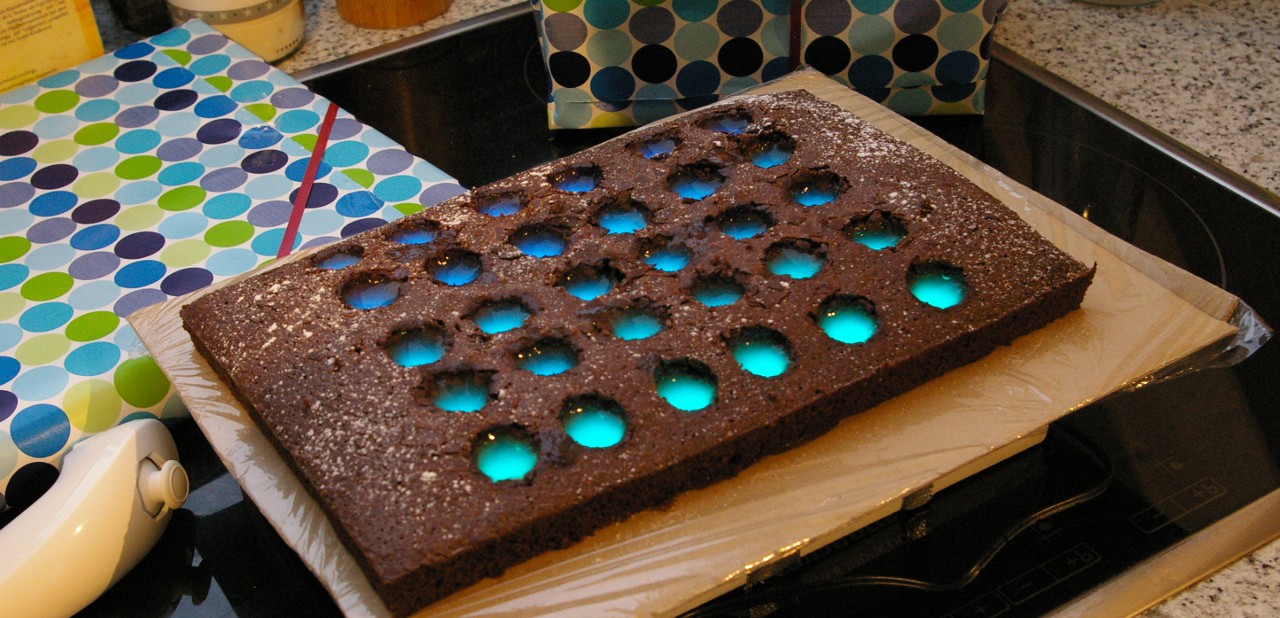 I like how it matches the dots of the wrapping-paper :)
To see everything in action I've made this short video:

I really enjoyed making this cake. If anyone's interested I can put the code here, but at the moment it's just a mess of badly made-up variable names, junk that never turned into anything and very ununderstandable loops within ifs within loops...