Went to college today and the projects room heat press was dead. Asked a professor and he let me use the heat press on his lab.
Transferred the toner and etched it at college: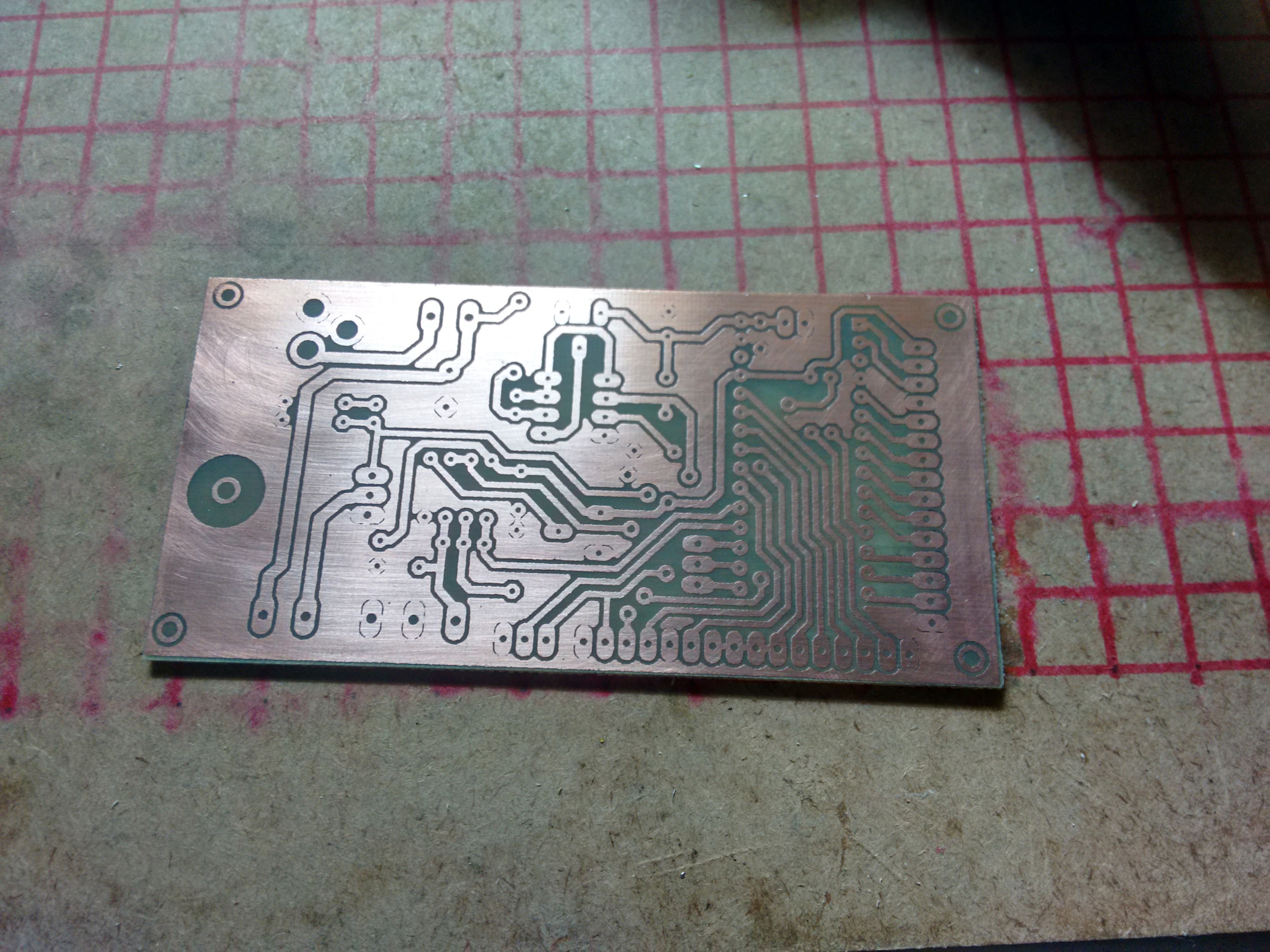 At home, I applied kind of a solder mask. It's actually a UV paint for purposes other than protecting PCBs.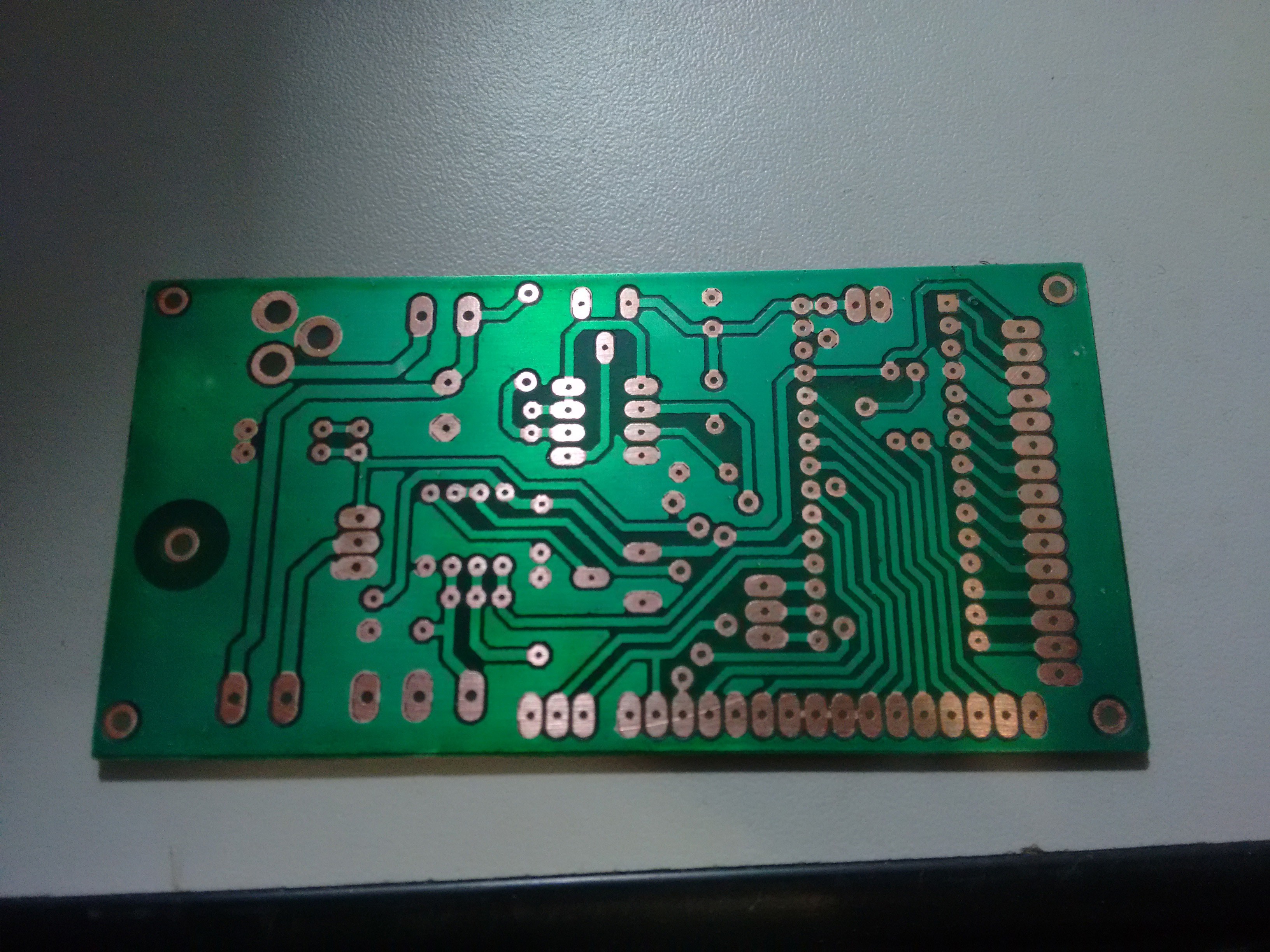 I have already drilled it, and will start assembling it soon.