I got my 0.96" OLED display in today to play with after work. After wiring it up into my test setup I attempted to draw an image of a sine wave only to find some odd results...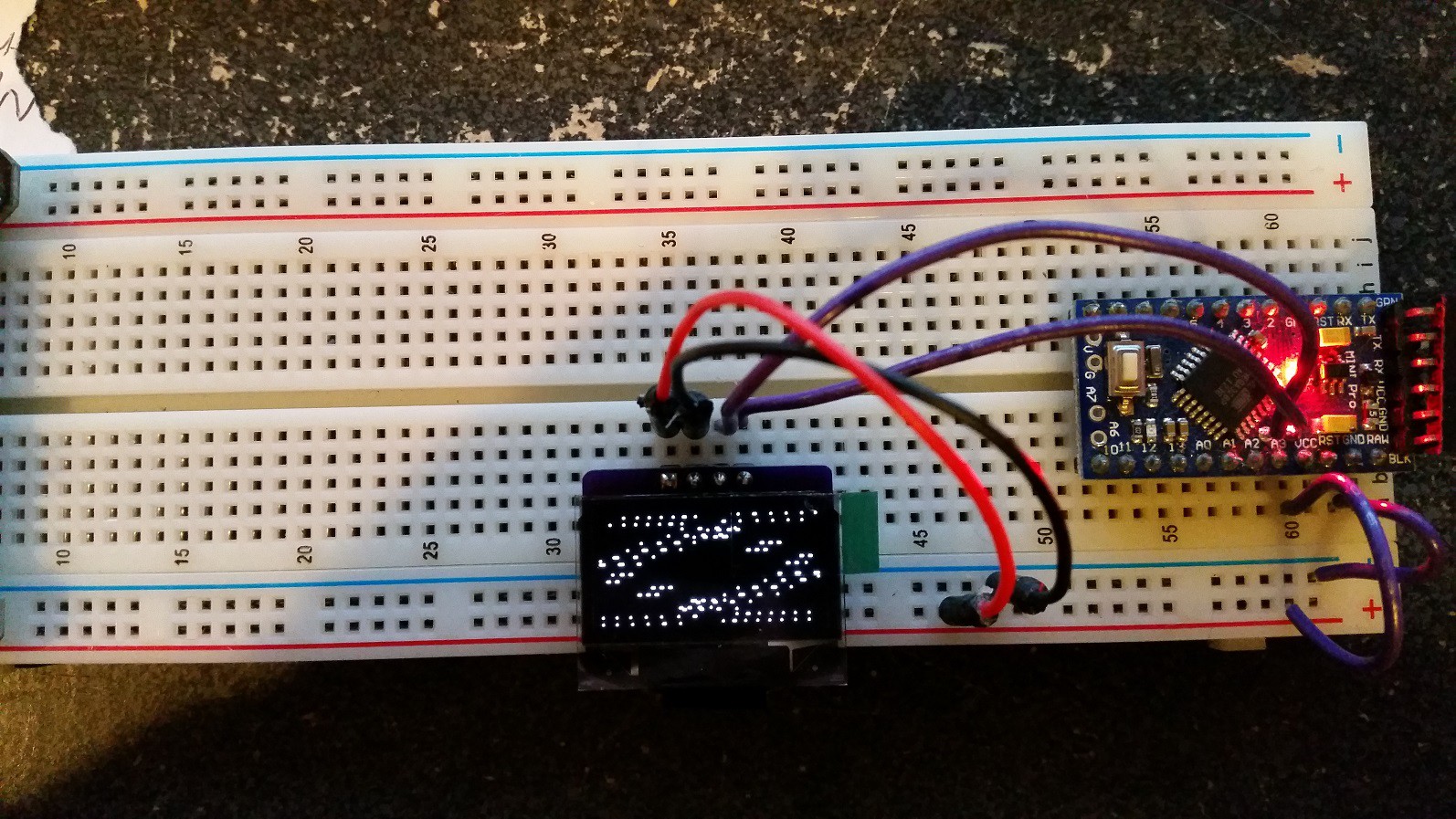 Easily enough fixed though after realizing I had packed the bytes incorrectly. Now to see if I can fit the OLED code along with the waveform code into the Trinket Pro...
I'm hoping that I can. If so I will use the OLED screen and a single rotary encoder / push button combo unit as the input to the device. Unfortunately none of the ports on the Trinket pro are fully available, so if I want to use an r2r2 dac I would need to write my bytes to multiple ports...