Board testing is often overlooked at the design stage, so was it with the first version of the PCB's..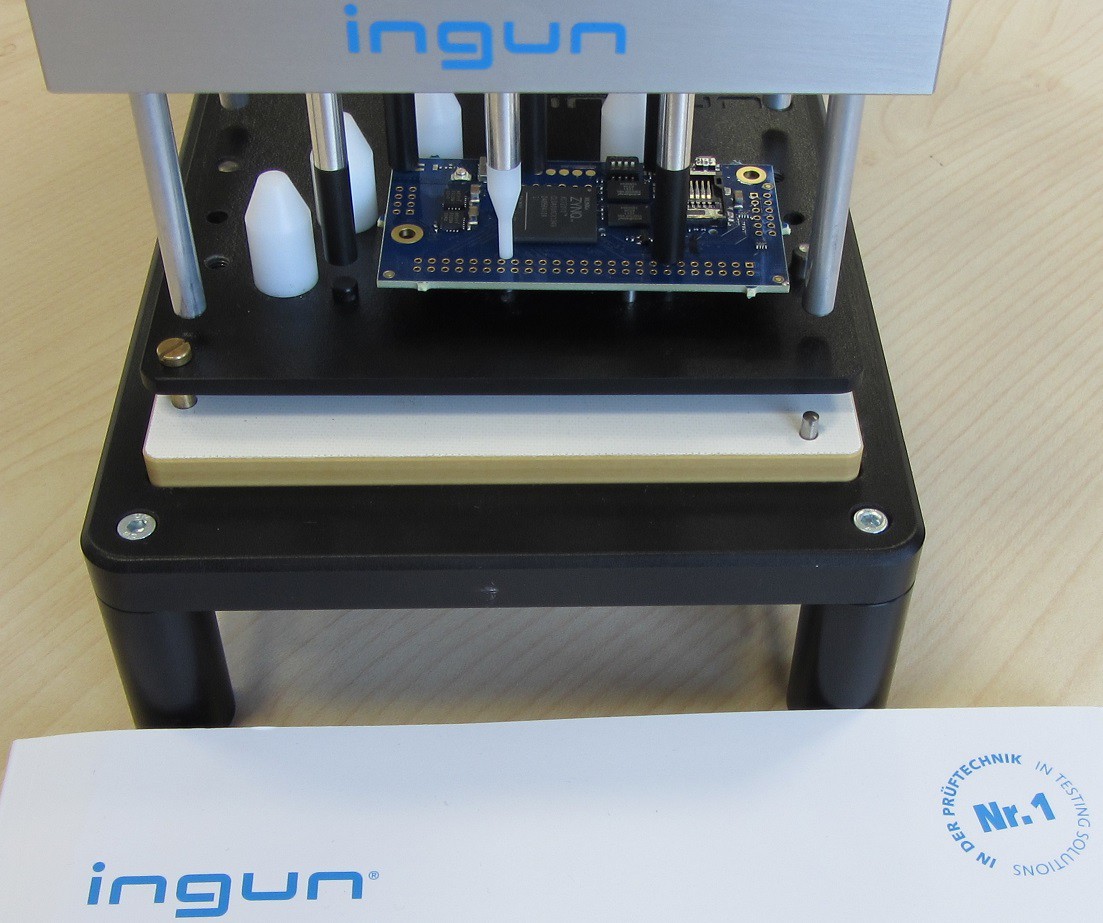 Ingun visiting us, OzOM-A PCB rev 1 on the demo fixture.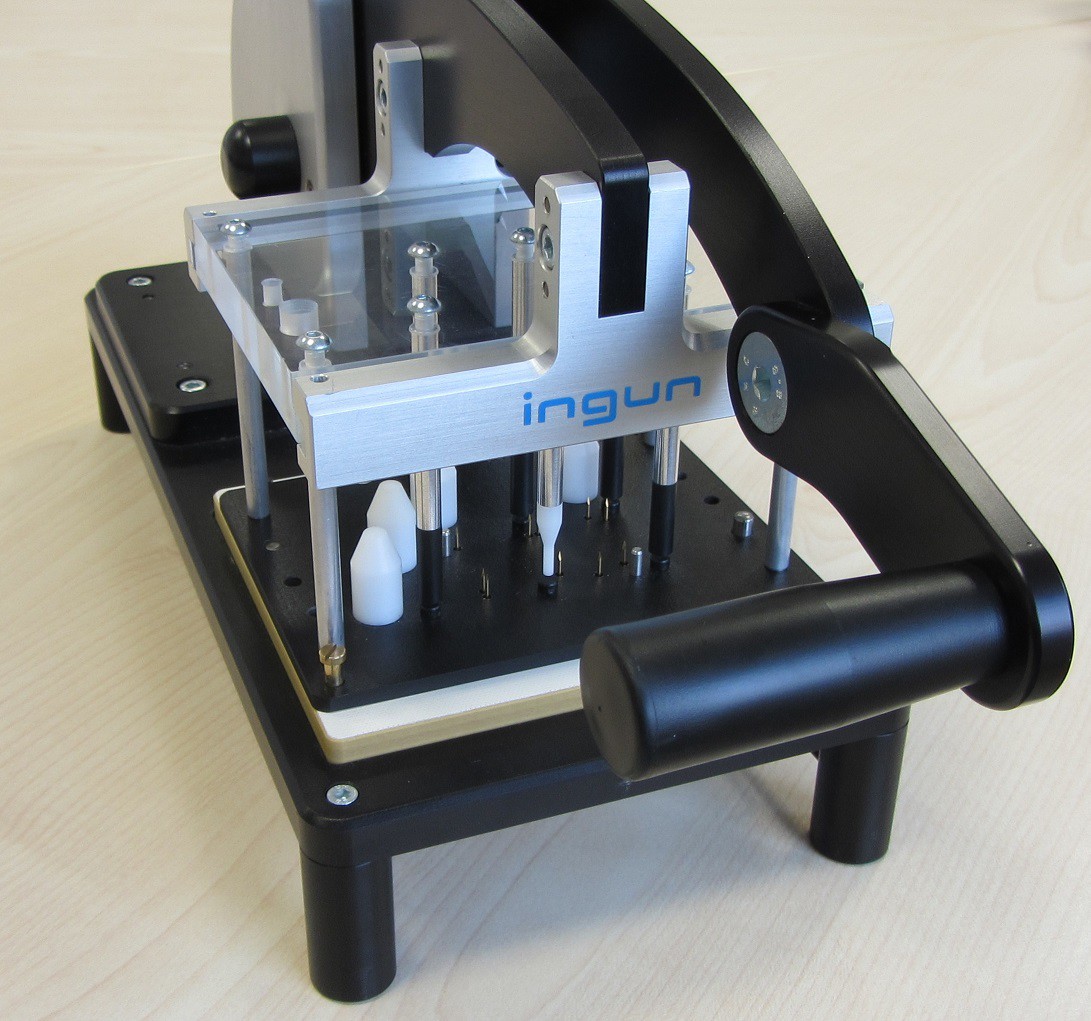 This how the fixture looks like, really smooth movement and really easy to change the top and bottom parts of the replaceable fixtures.
And important to know: minimal recommended test-point is 0.8mm! So rev 2 gets 0.8 mm TP's one the bottom side, test points on both sides are possible too, but better not!