The PCB is fixed
I fixed the PCB layout from the previous post, it seems to work well enough.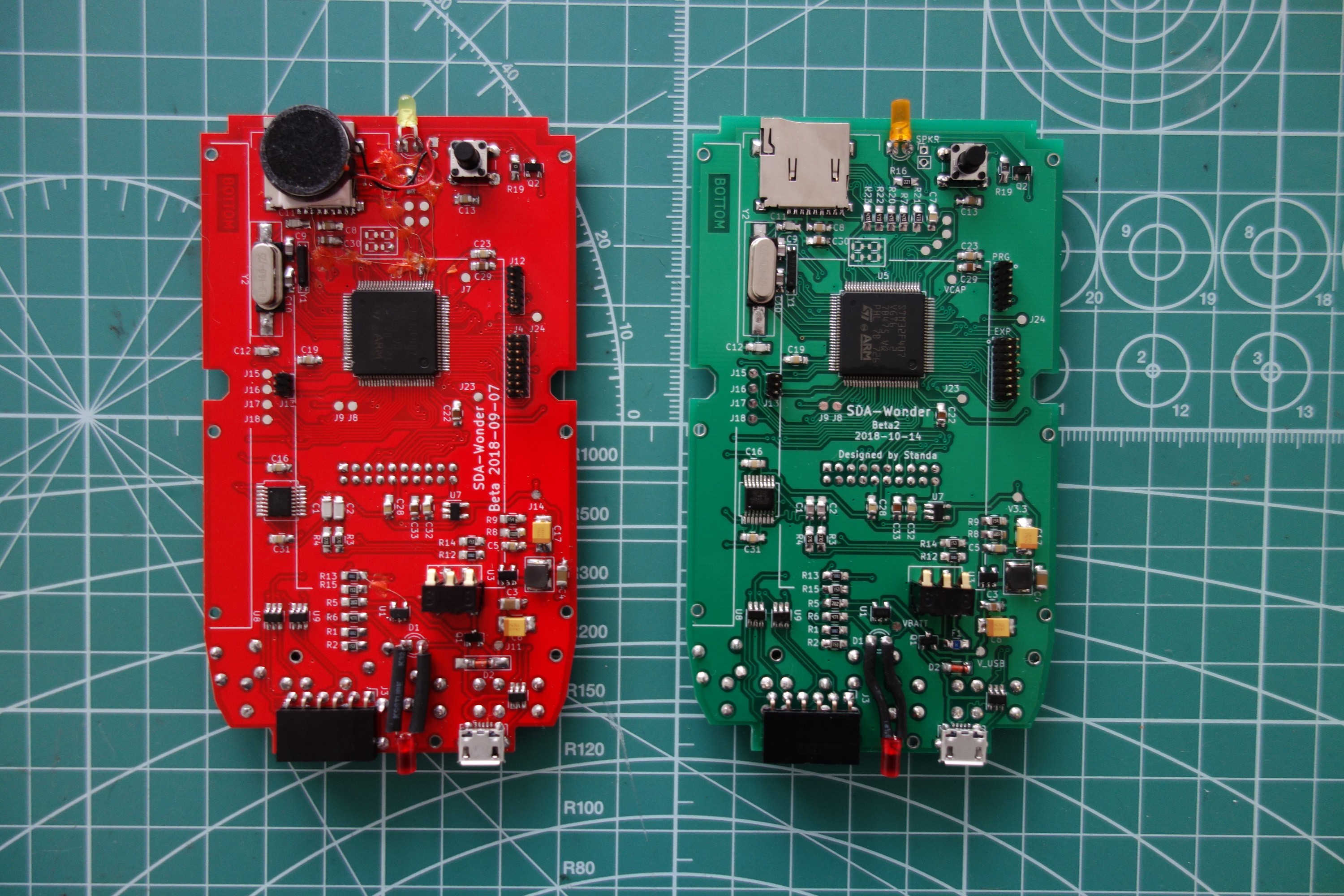 What is tested and working:
LCD + Touch
SDIO connceted SD card
Power + charging
Speaker
Buttons
Onboard FTDI
Not tested:
Internal and external expansion ports.
Known bugs:
Vcc is used as voltage reference, so when the battery goes under 3.3V it measures battery voltage incorrectly. The device works until about 2.7 V (battery voltage) and then it became a bit buggy and occasionally crashes filesystem on the SD card. If you keep the device charged, then you don't experience these bugs, but I wil be fixing them in a next board revision anyway.
Known bugs will be posted or removed from readme file in the hw repo.

Where to get the KiCad files & gerbers?
On the SDA Hardware GitHub
Update on the case
I also updated the case and printed it in black (I run out of red filament). You can get the .stl files and the FreeCAD project on the SDA Hardware GitHub.