I went through 2 more revisions of the mechanical bits this week, taking me up to revision 5. I increased the movement of the screw driver by 1.5 inches, so it is much easier to grab. I also added 2 "wings" that follow the curvature of my forearm so that it fits ergonomically. One of the wings has a recess that holds the battery, the other wing has a recess that holds the 5V boost supply.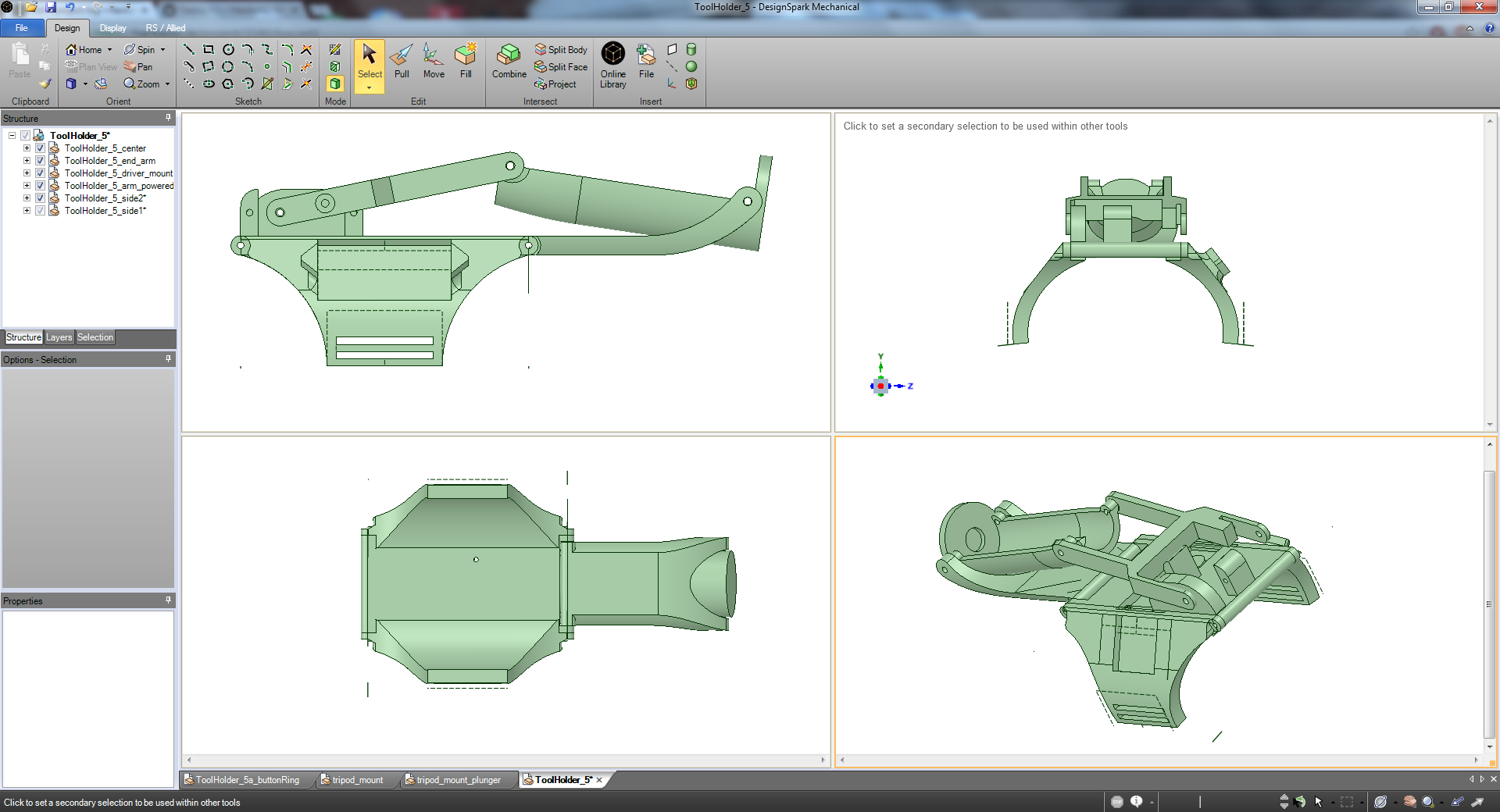 I used a common snap action SMT button that I removed from a garbage VCR for my official button and made a printed holder that is held on my hand with a rubber band.
I am very happy with how this all works. I'd like to add the flashlight functionality and an area to hold several of the screwdriver bits, but I'm not sure that I will have time to do that before the end of the contest. In the event that I don't get that done, I will continue development beyond the end of the EDC contest as I tweak this to my liking. :)
In the next few days I need to post up all my design files and put together some build instructions to make sure that I meet all the requirements of the contest.