IMPORTANT!!
I am waiting for the materials. I will be waiting till christmas I hope so, shipping to Uruguay could be cruel.
---
Heart Beat Detector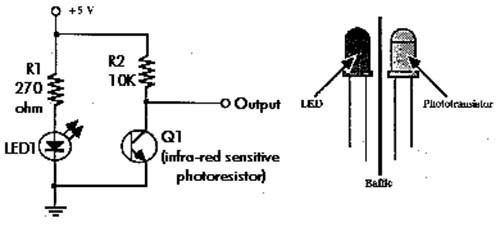 I found this image on the internet, and it describes how to build a heart beat detector. It uses an infrarred receiver (infrarred sensitive photoresistor as it´s shown in the picture), and a infrarred transmitter.

The infrarred emitter sends a infrarred light through the finger (or some translucent part of the body), and with each pulsation of the hearth it reduces the intensity of the light that could pass. So the infrarred sensitive photoresistor receives a variable light on the other side of the finger, and when the intensity decreases there is a pulse.

The nano arduino will count how many of these interruptions could be in a minute.


---