Hi all,
The prototype of Rev 2 PCB (see below) just went to production.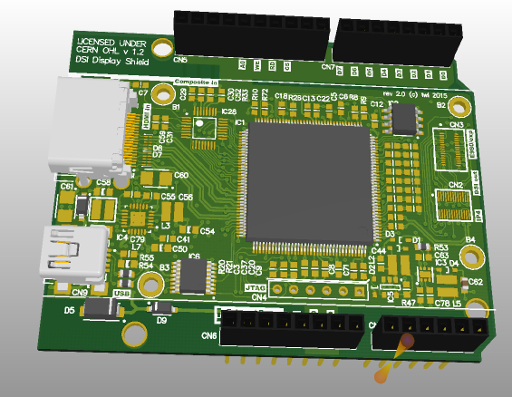 Some news:
- Boards will be manufactured and sold by Creotech. We are targeting $99 (+ taxes/shipping).
- Rev 2 board will support resolutions up to 1080p/48 Hz and work by default with Iphone4 and LG Optimus E980 displays. For other screen types (AMOLED Galaxy S3/S4, Iphone 5) there will be adapters (available later).
- New version will also come with a composite video input, foreseen for building FPV systems for drones/flying models.

Note that the initial V2 release firmware WILL not work as a graphics card for Arduino. Writing a graphics accelerator is a serious task and my time resources are quite limited...