v0.1 is nearly complete. This design foregoes expensive bearings for plastic on plastic rotation. We're hoping the wear is minimal and it would lead to a lower cost device. It was also decided that the center axle should be stationary, since the spring needs something to be anchored to to create the recoil. We could either anchor it to the center axle making it stationary, or anchor it to the side of the housing, letting the axle rotate along with the encoder. It's hard to tell in the image below, but the spindle and the encoder wheel are fit tightly together and will rotate with each other around the center. Barring unforseen destractions, we should have the official v0.1 3D printed this week.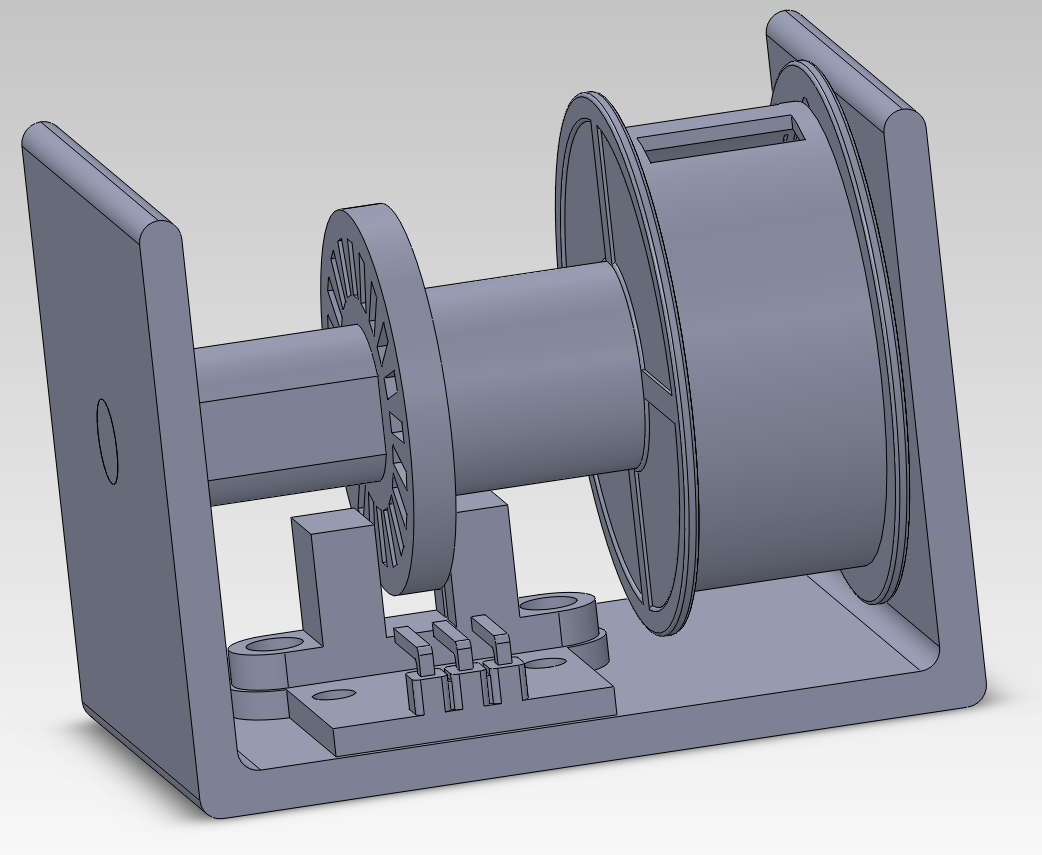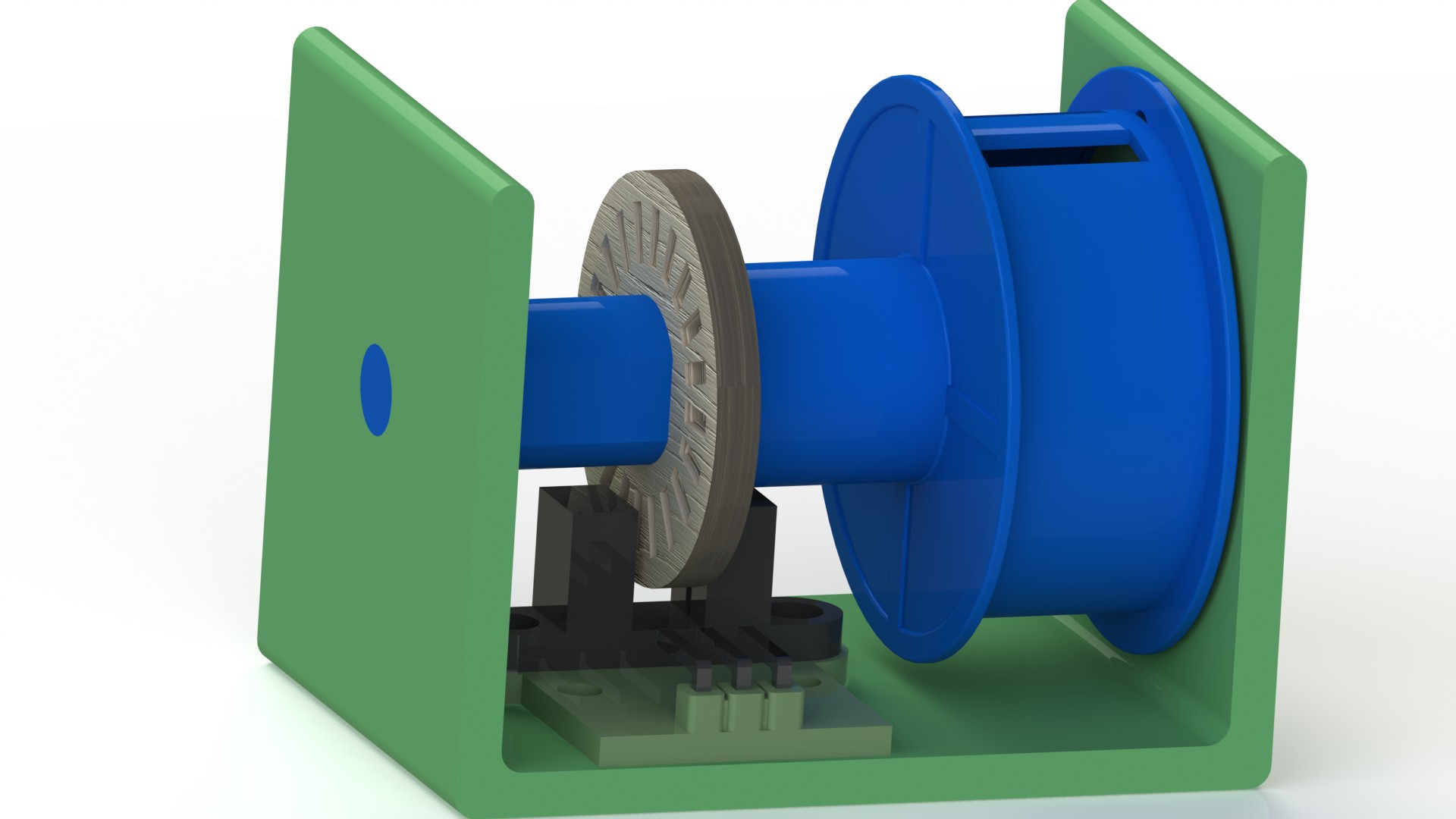 To do:
Make parts more 3D printable
Laser cut some encoder wheels
Actually make battery powered encoder circuit
Print and assemble v0.1
Plans for the future:
When we can demonstrate a working prototype (dubbed version shoebox) and can make a decent render so the community doesn't think we're going with a final version in a shoebox, we'll start blasting this page to everybody we know will appreciate it. Hopefully we can snag a few contributors, but we'll be perfectly content with some excited lifters/nerds that want to make a build. Tentative goal is second week of March.