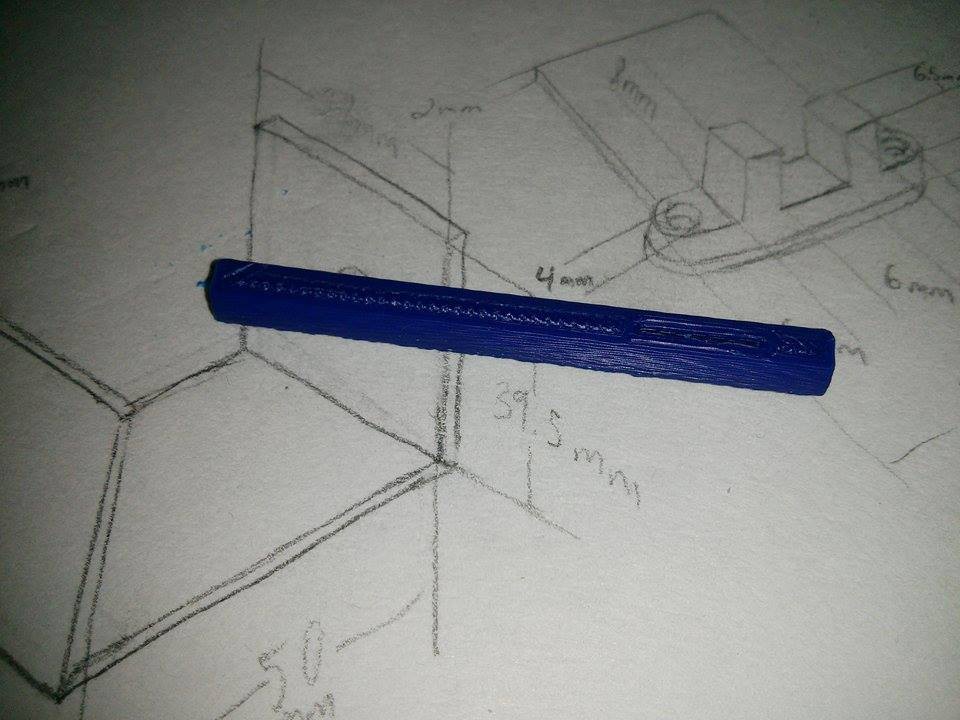 It doesn't look like much, but it's a big first step to getting our hands on the first dirty prototype. You're looking at the stationary center axle that the spindle, spring and encoder wheel will spin around when the string is in movement. On the right hand side, you can see the thin slit that the reel spring will hook through to anchor itself.
Some strides were made over the week towards a more 3D printable, and physically feasable set of parts.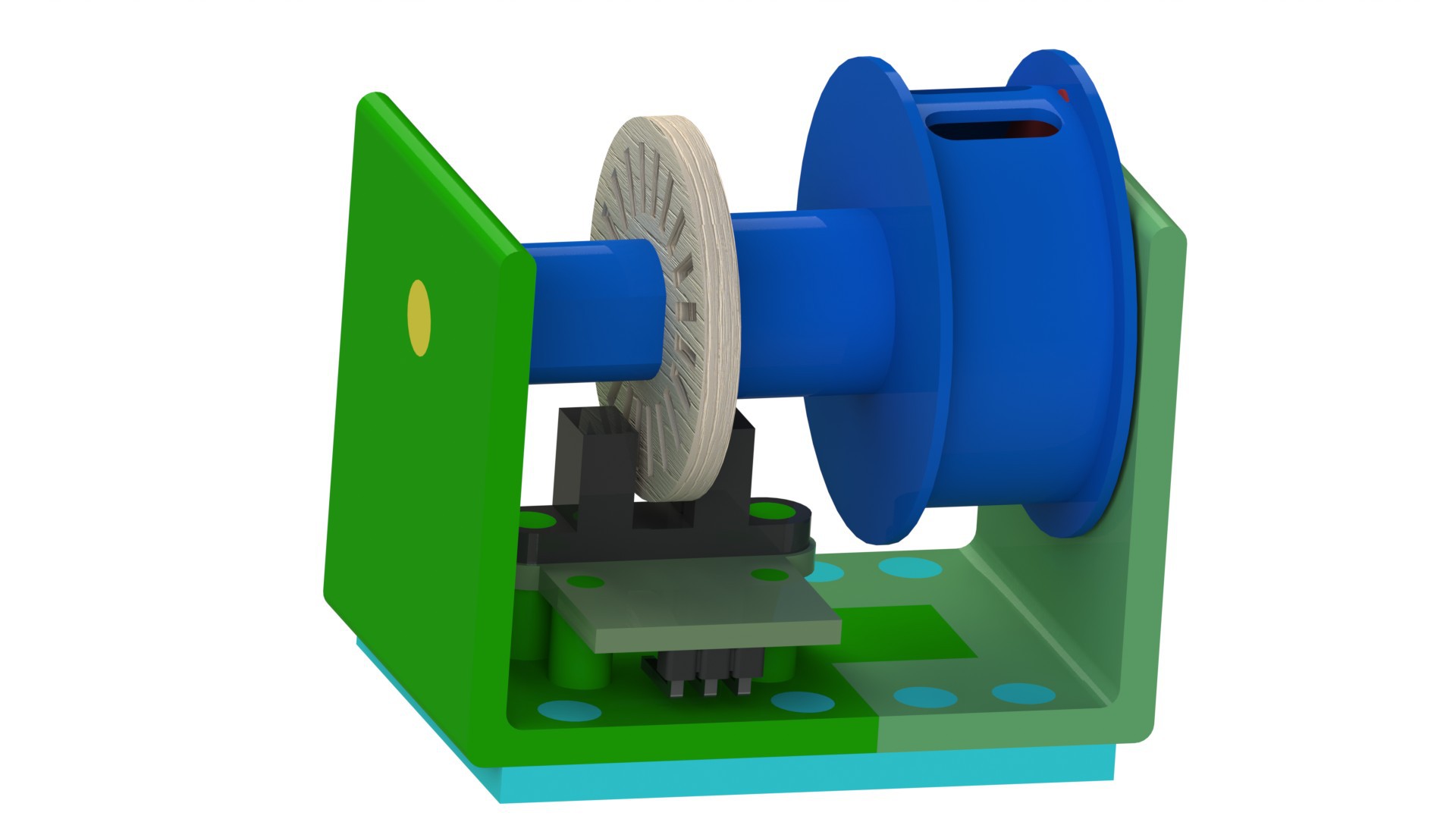 In this version, you will actually be able to put together the pieces,. The U shaped housing can come apart to assemble the spindle/reel spring assembly. Odds are, the clearances are too tight for the precision of our humble Solidoodle and some hand-mods will have to be done. As long as the spindle spins and the encoder reads, we will be in business.
Full changelog:
Added Bottom Plate
Changed Axle shape to make it more 3D printable (not pictured)
Enlarged Encoder Wheel
Fixed pins on Encoder
Added pegs for encoder mount
Split housing into two parts for easy assembly
Let the excitement flow through you, for the days of sub-optimal training methodologies will soon be behind us. A new era of velocity based strength training shall be ushered in by one device, one device to rule them all.