Been busy with other responsibilities, but finally taking the time to share the 'latest'.
I had signed up for a space to show the printer at the Madison Mini Maker Faire. I was right next to Sector67.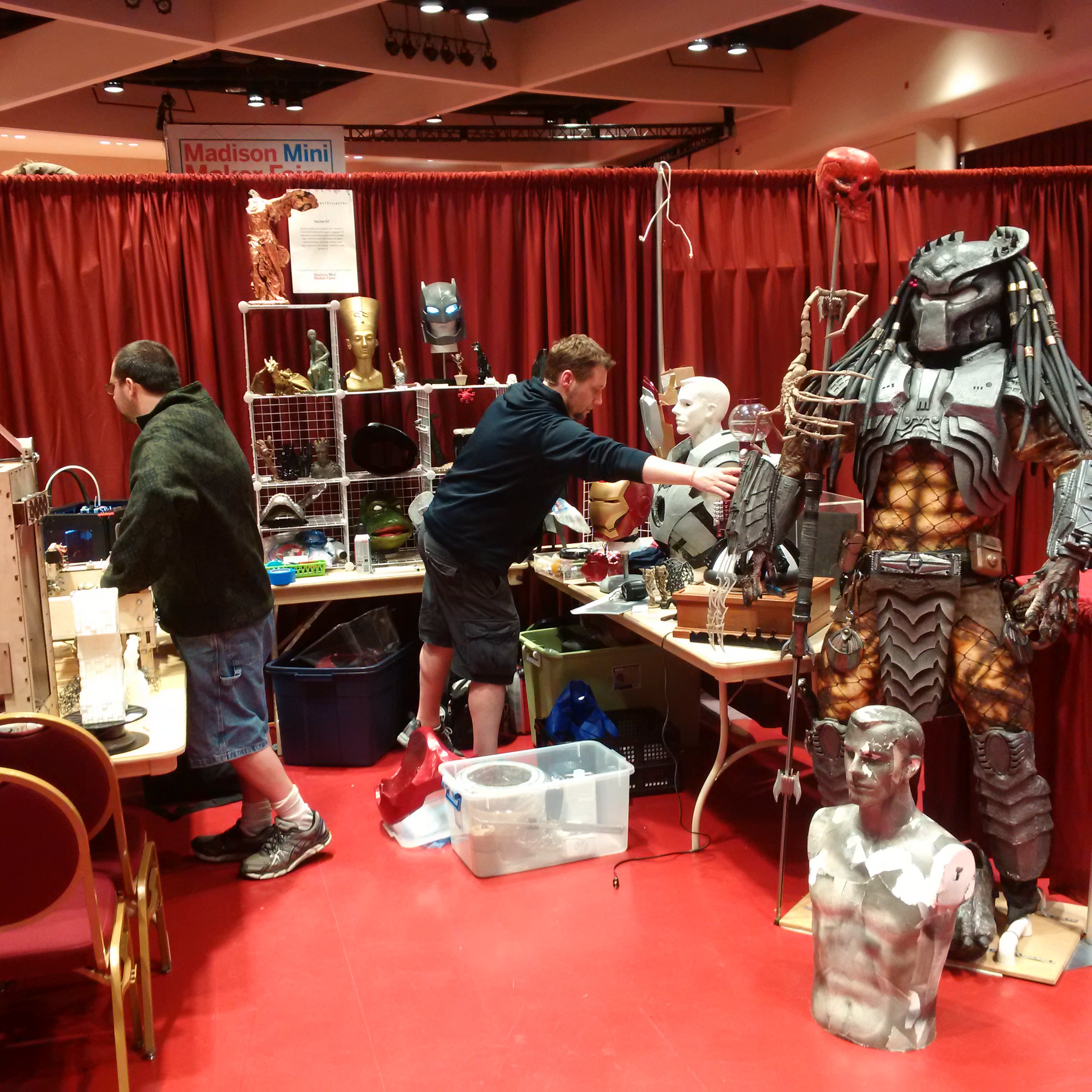 Being generally short on time, the evening prior I attempted to correct a leaking feed tube.
Prior to this, it was usable. Afterwords...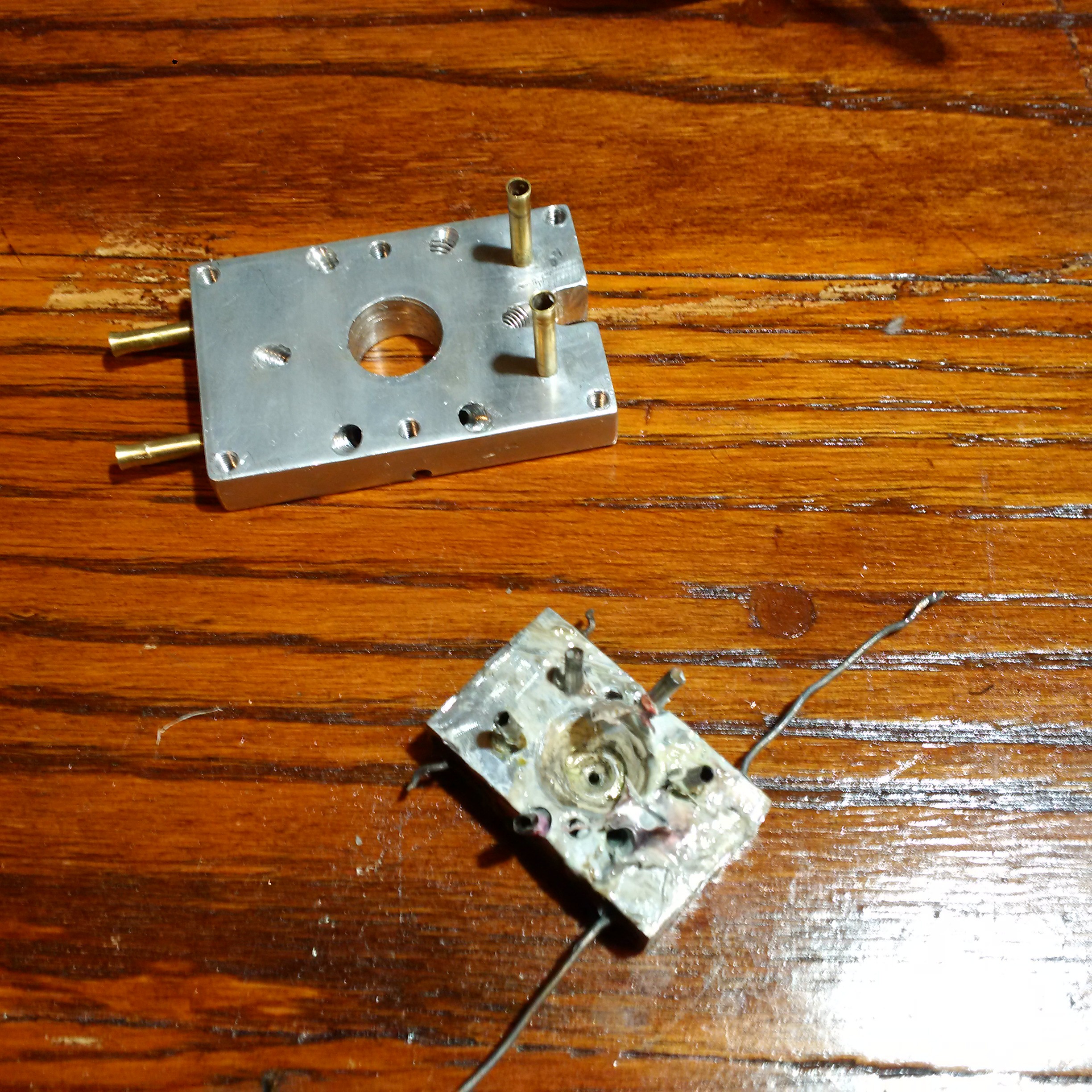 The date on the above photo was 10:20pm the night before the faire. Complete disaster.
The tubing is press fit and the sealing is simply from tight tolerances. Re-using the old print head was not an option.
So... I machined a new one. That night. From scratch. Right after pressing it together, all the bits went into a box and the box went into the car. I then drove the 2.5 hours it took to get to Madison and made it there by 9am. I assembled the brand new, never tested print head on-site and was printing by about 10:30.
It worked. It didn't leak. But..
It was completely un-calibrated and I could only print in the very center of the bed.
My stepper current calibration was totally messed up from banging it about. I was skipping on some, and burning up on others.
I didn't put enough water in the cooling system as I filled it from a borrowed water bottle from the next booth.
I failed to turn the cooling system on at one point, and melted down the print head and overheated the steppers enough to melt the PLA into the feed gears.
It kept jamming up when I printed white.

After the drive back from Madison, I deduced why the latter was happening. In the PLA I didn't bring with me to Madison was my roll of white. So for the entire show I was printing with 4 rolls of PLA, and one roll of white ABS.
Sleep deprivation sucks.