I'm still working on this project ;) but not I've not so much time.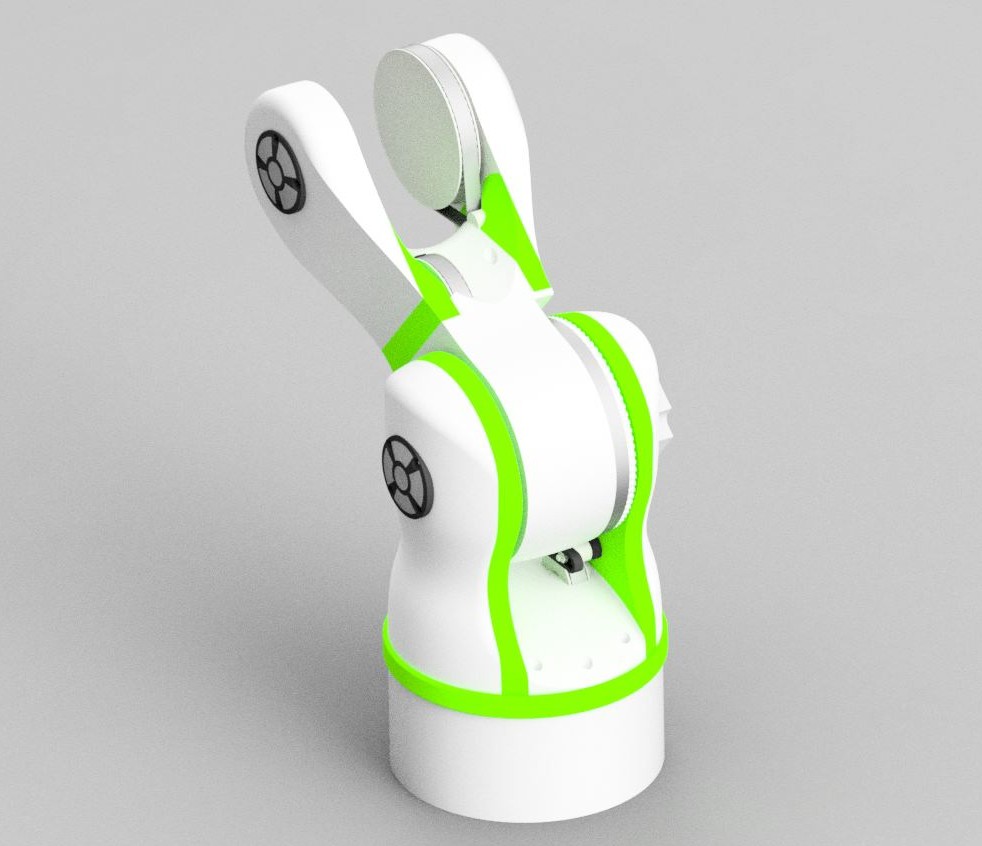 Im currently working on a new version again with steppers (Nema24) and belt drives.
I also tried to make my own harmoic drive: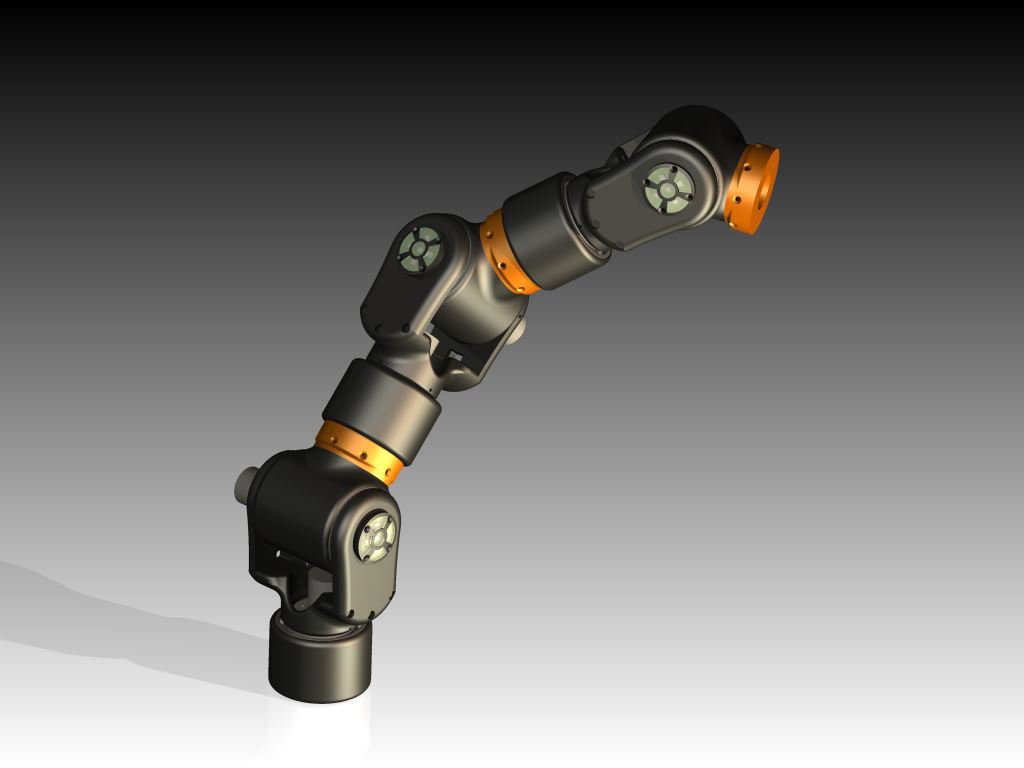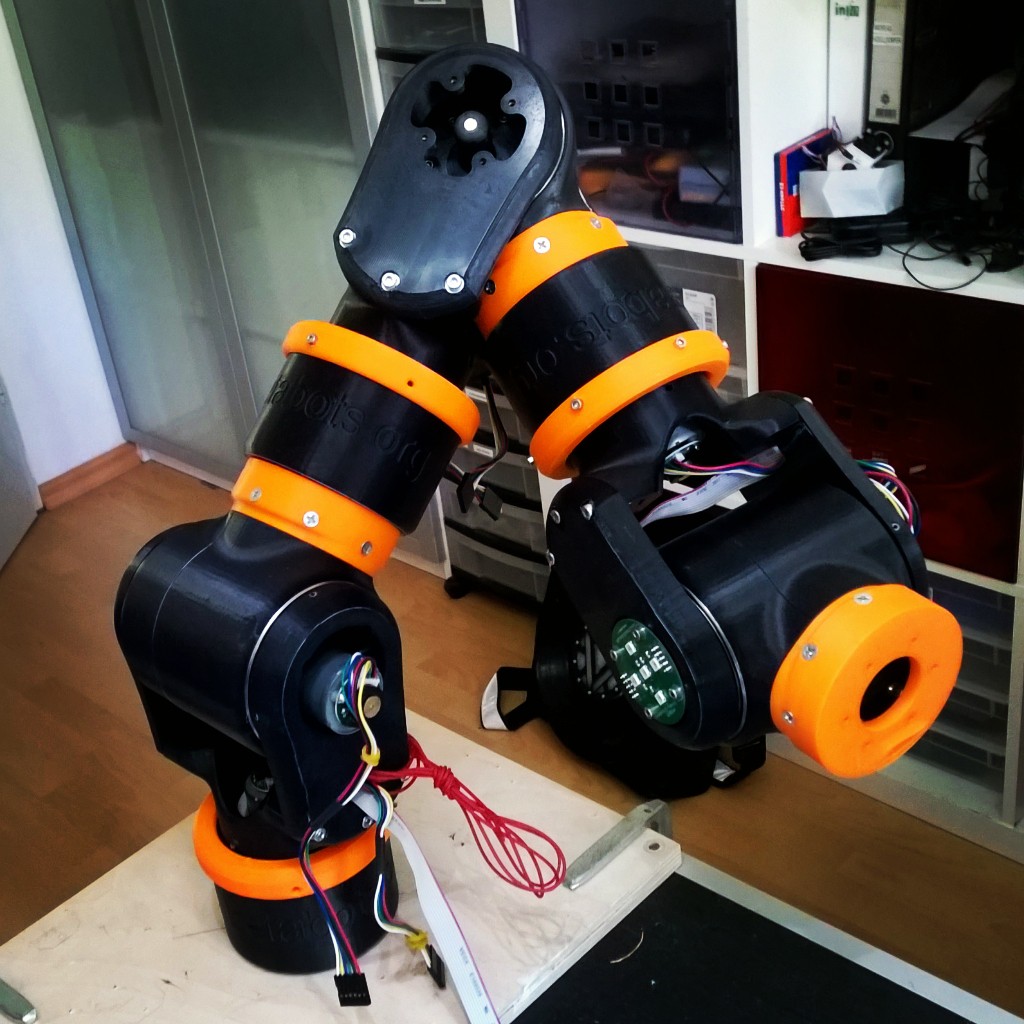 It didn't worked as I hoped and I spend a lot of time working on it until now but I will close this aproach.