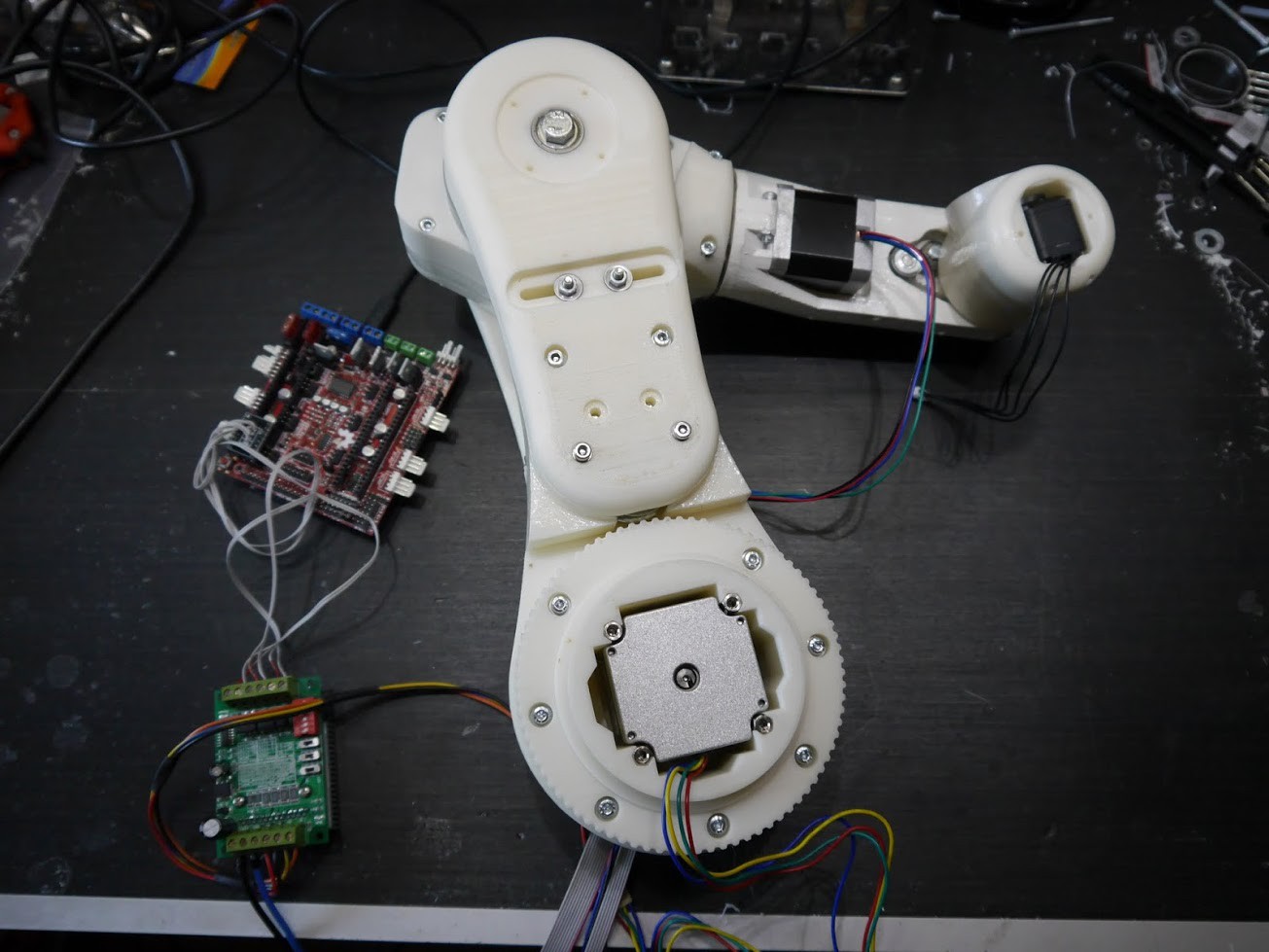 I use now Nema23 steppers a high power stepper driver and a Arduino Due board with a Ramps-FD shield. I plan to build my own shield but this have to wait a little bit. I defiantly will stick to the Arduino Due. For now the Ramps-FD shield works fine and its quite cheap (25€).
Currently I'm waiting for the large bearings to arrive, they are not so easy to find. In the meantime I started wiring all up, the cable tubes inside seams to work this time so less ugly cables.
Everything looks very pomising now I'm very happy with the new design and looking forward to the all in action.
The only thing left is the rotating base. I try to get the construciton done this weekend.
I also uploaded step files on github so you can take a look on the arm.
https://github.com/4ndreas/BetaBots-Robot-Arm-Project/tree/master/Green/step

Also all other inventor files are online.
For those who have no CAD I uploaded the robot A360Viewer an online cad viewer: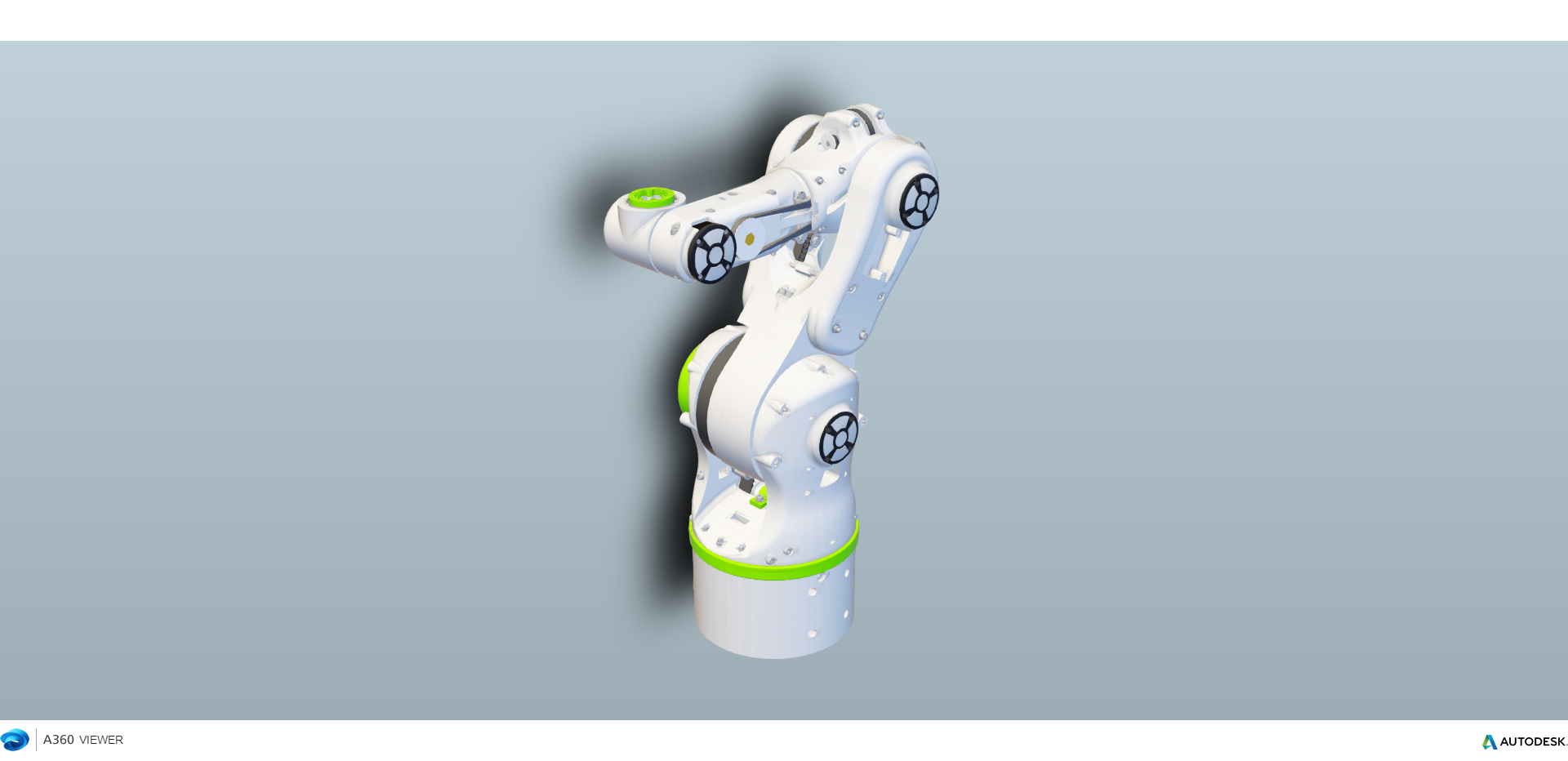 I tried Onshape but it had a problem viewing all the parts???

I regularly upload pictures in this here: