Planning the logic design for one single bit
Input for every bit computes from bit x, bit y and the carry c-1 from the last bit. I could have saved a few relays by ignoring the c input on the LSB (least significant bit), because there can't be a carryover c-1, but I didn't. Also I'm not using the most efficient design possible with the relays I choose. These are switch relays, but I only use that functionality on the XOR-gates. My focus is a comprehensible design, not the most efficient one.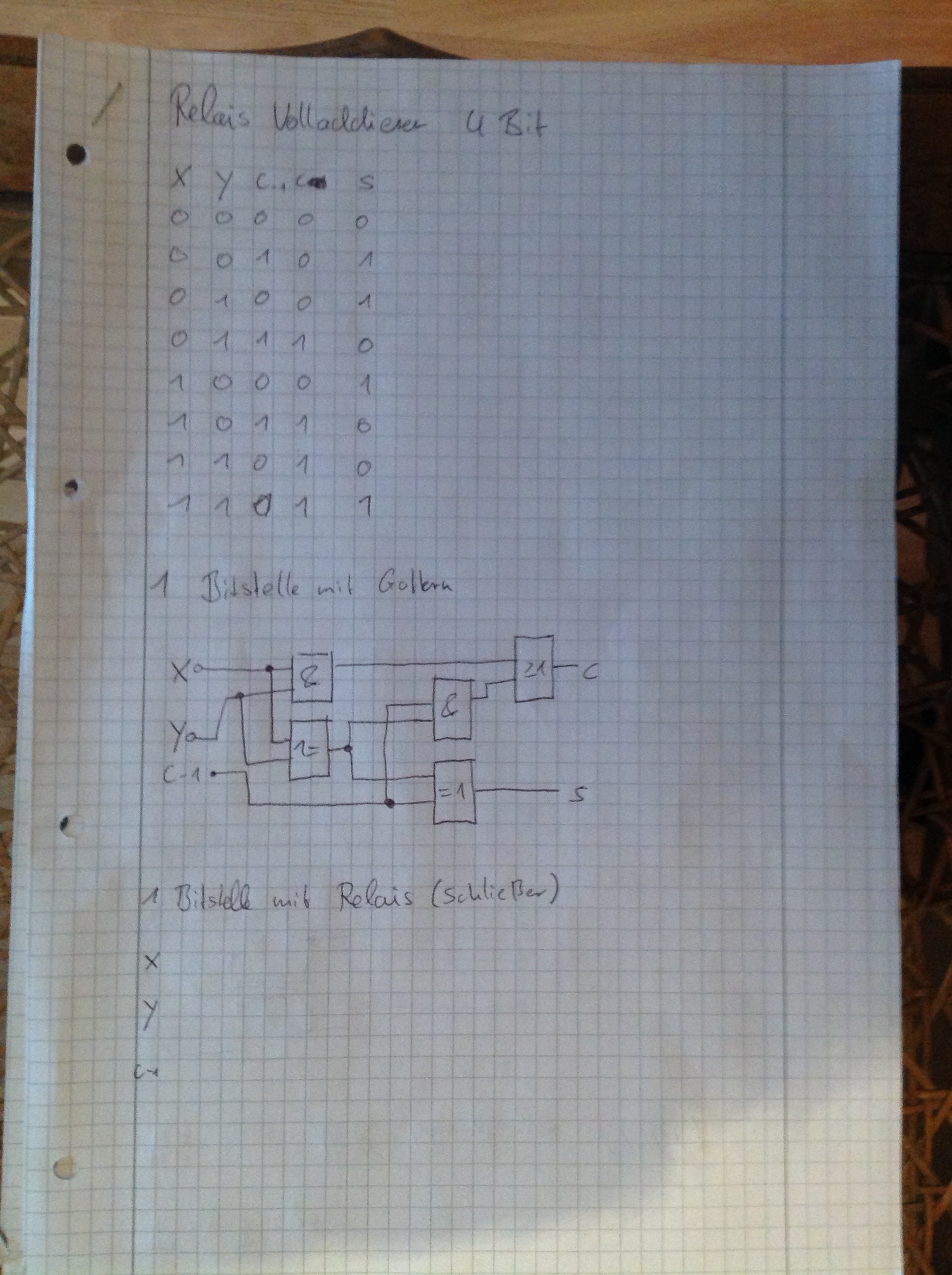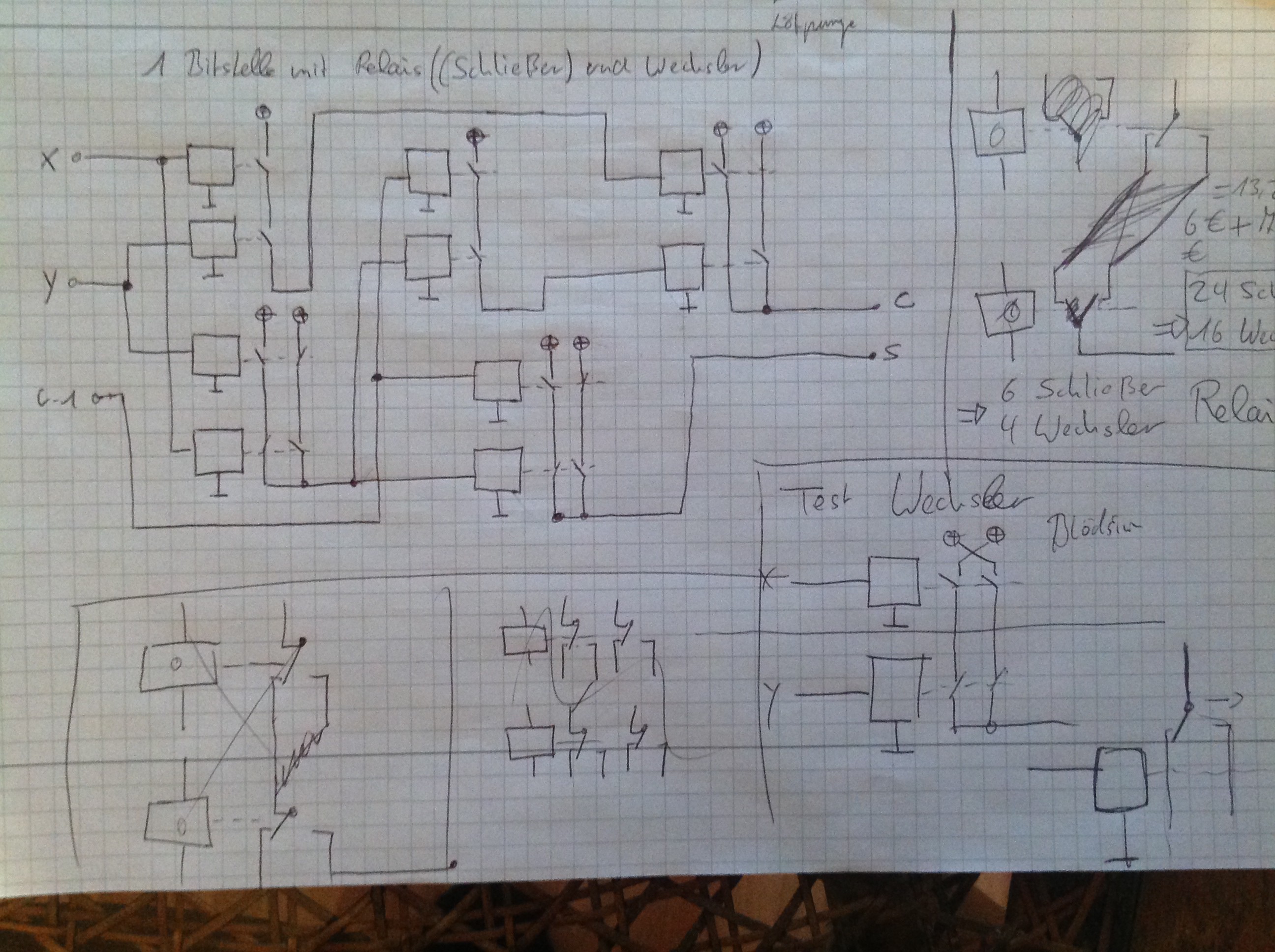 First batch of components arriving...

The relays I use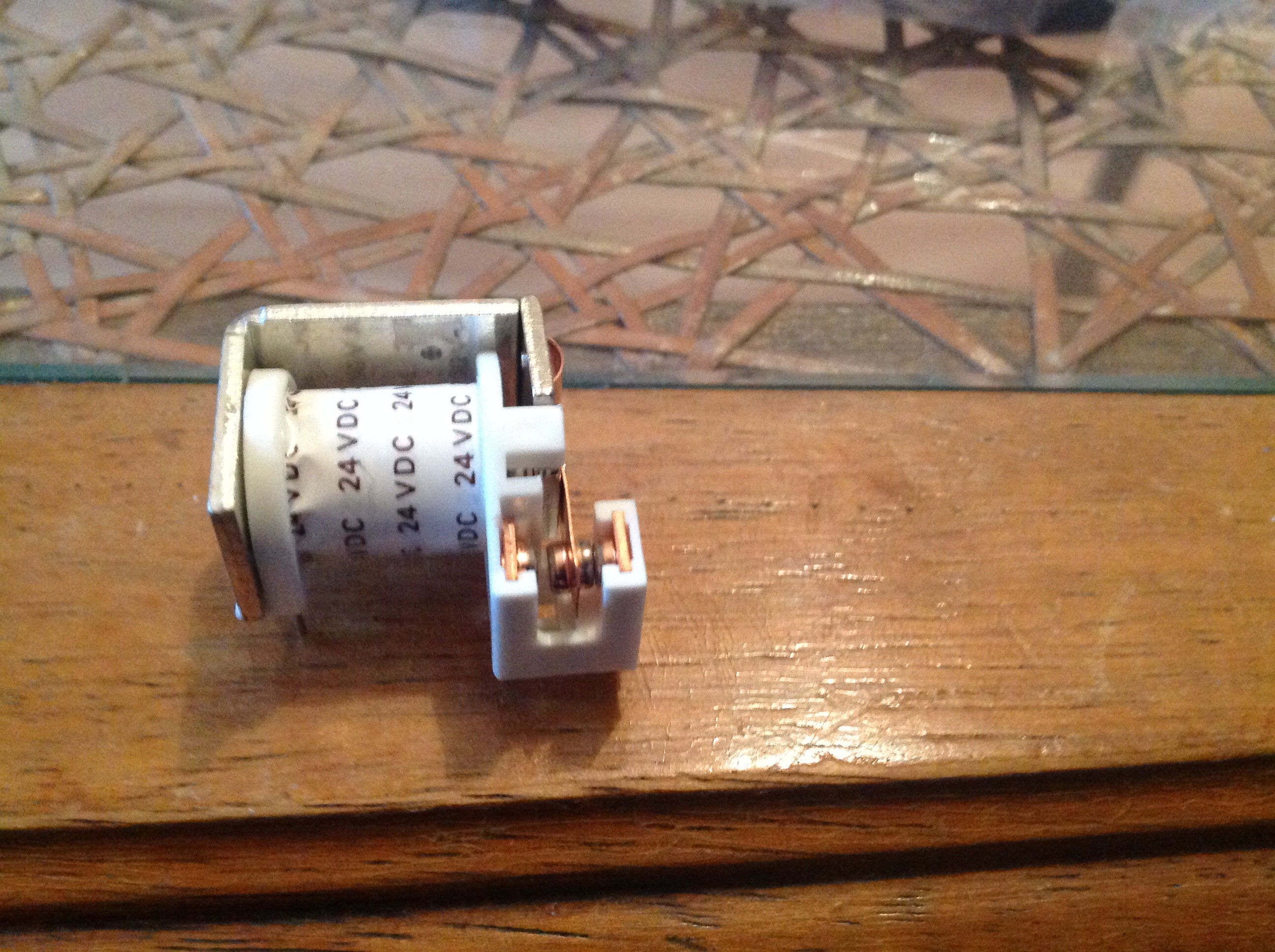 Leds, switches, desoldering pump
Realising the relay pins do not fit the drills on my perforated plate and the solution...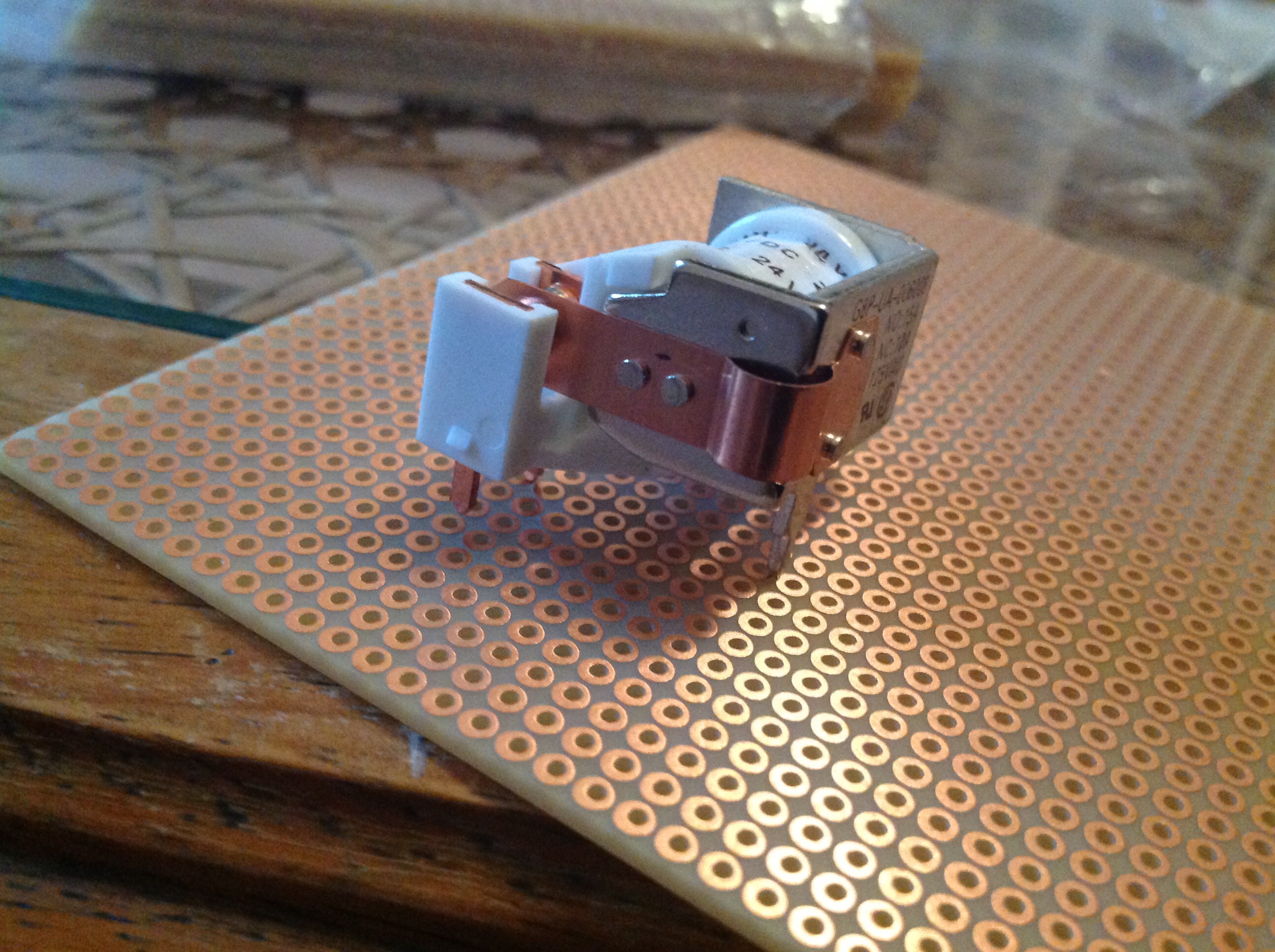 The switches for turning the single bits on and off. Found out later that I only ordered 4 switches instead of 8... 5€ shipping for 3€ switches...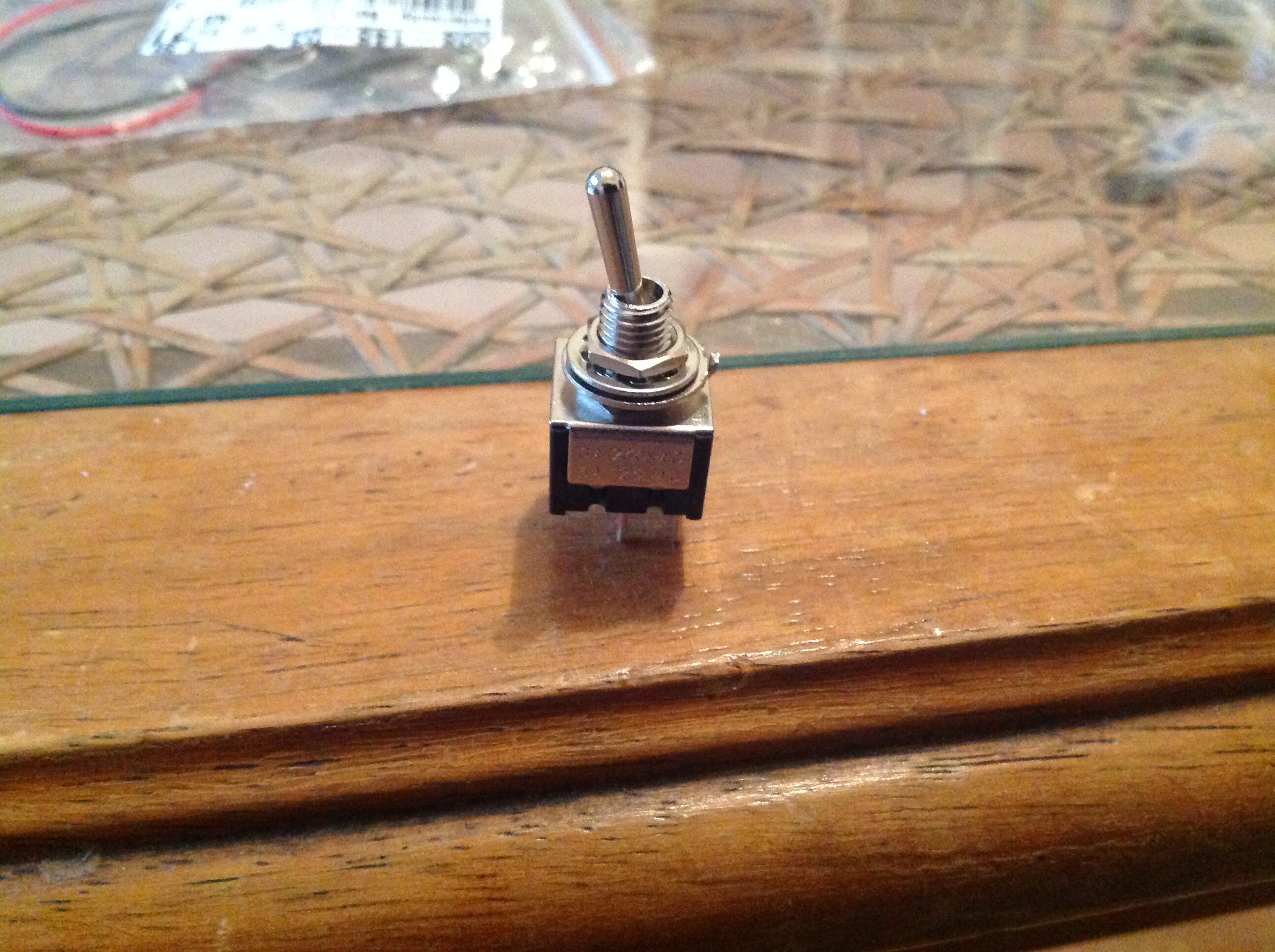 Setting up my workplace. The thing in the middle is an old relayboard I wanted to retrieve some components from.
Loose layouting. I got 7 plates to put the relays on. Turns out I only need 6. One only for the control unit, one for OR-gates and 4 for every bits logic.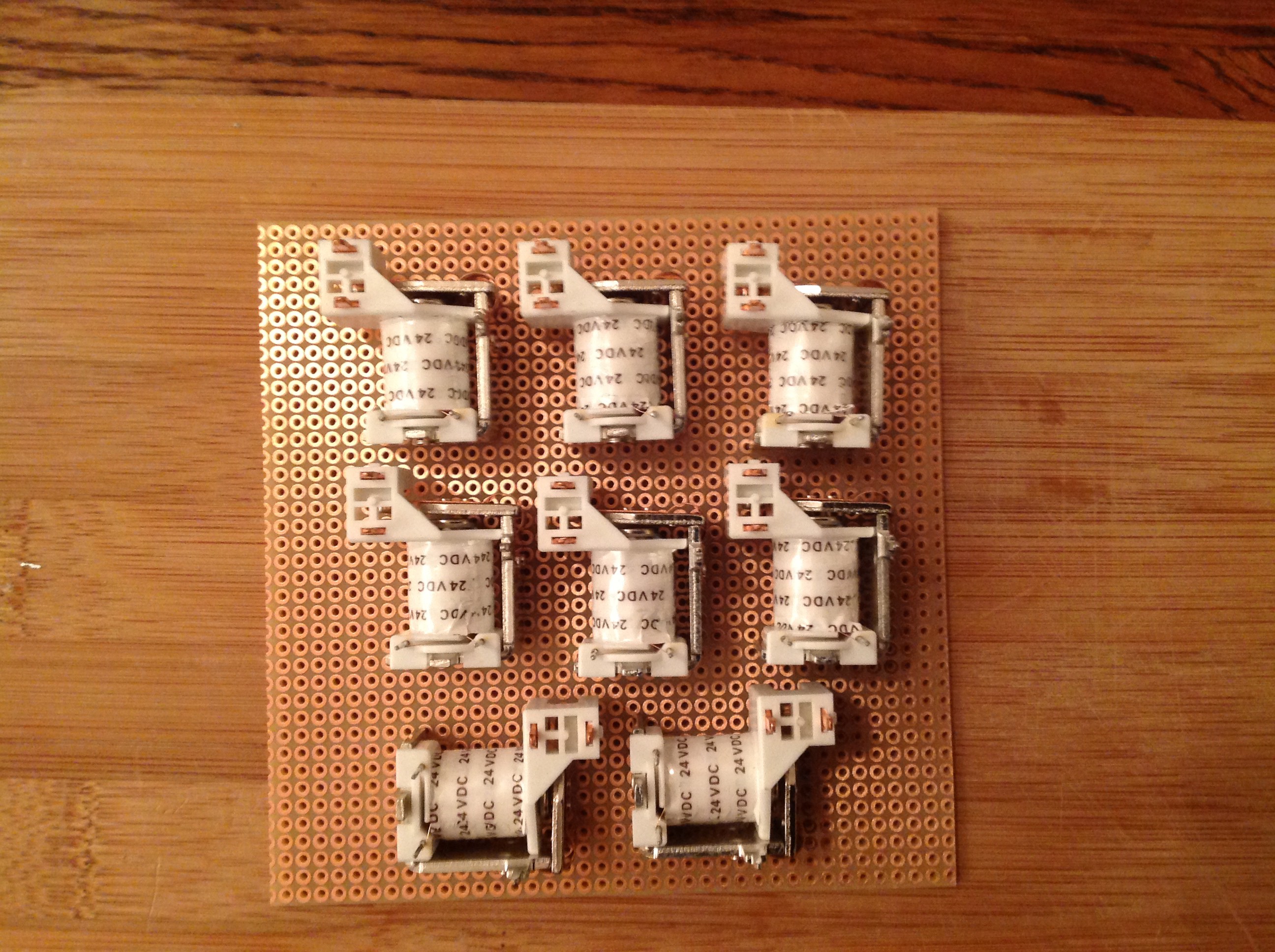 Drilling holes by hand (only the small ones). The big holes on the edges are for later installation on the cutting board.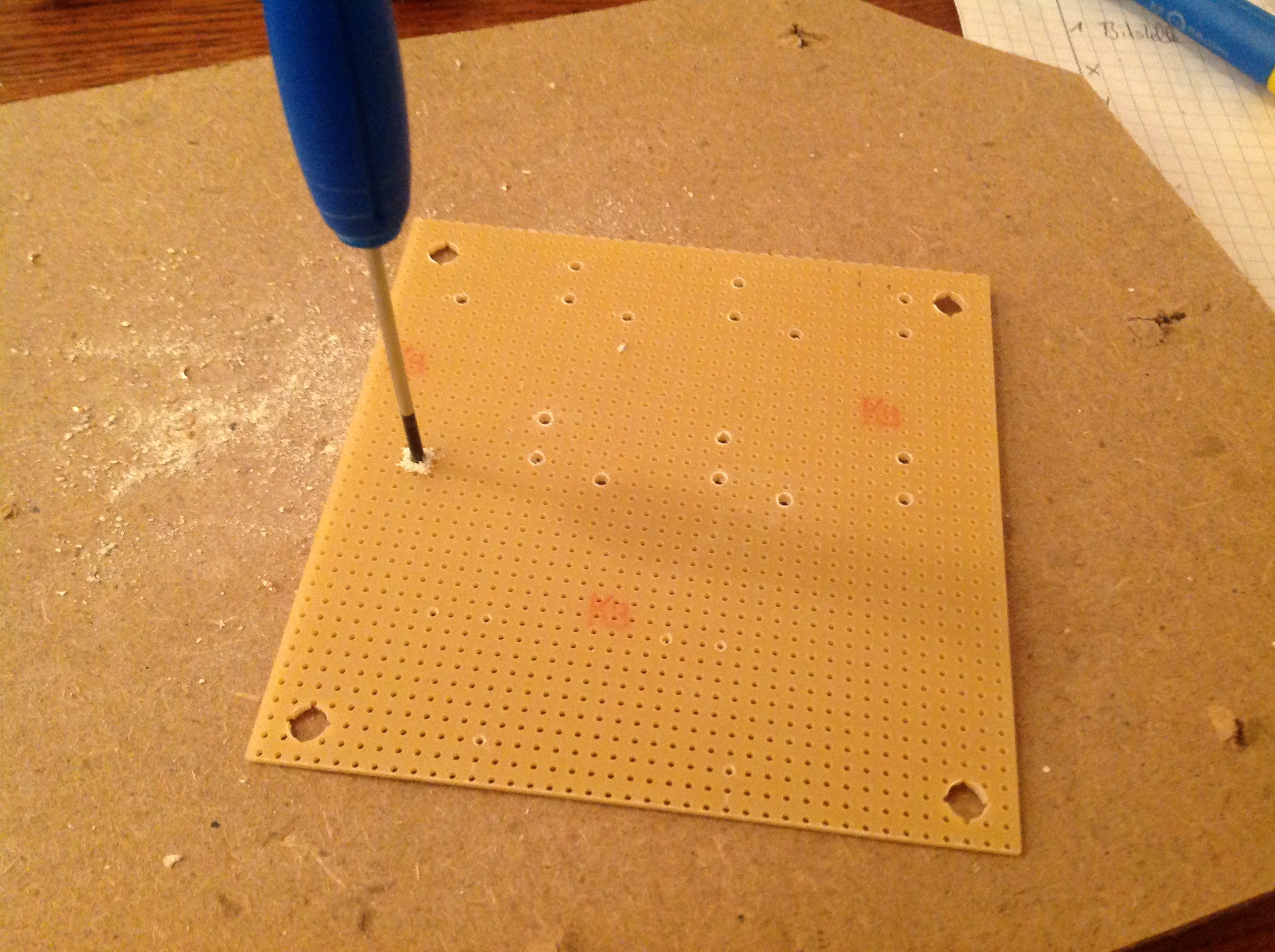 Logic testing of the first OR-gate. Works like a charm.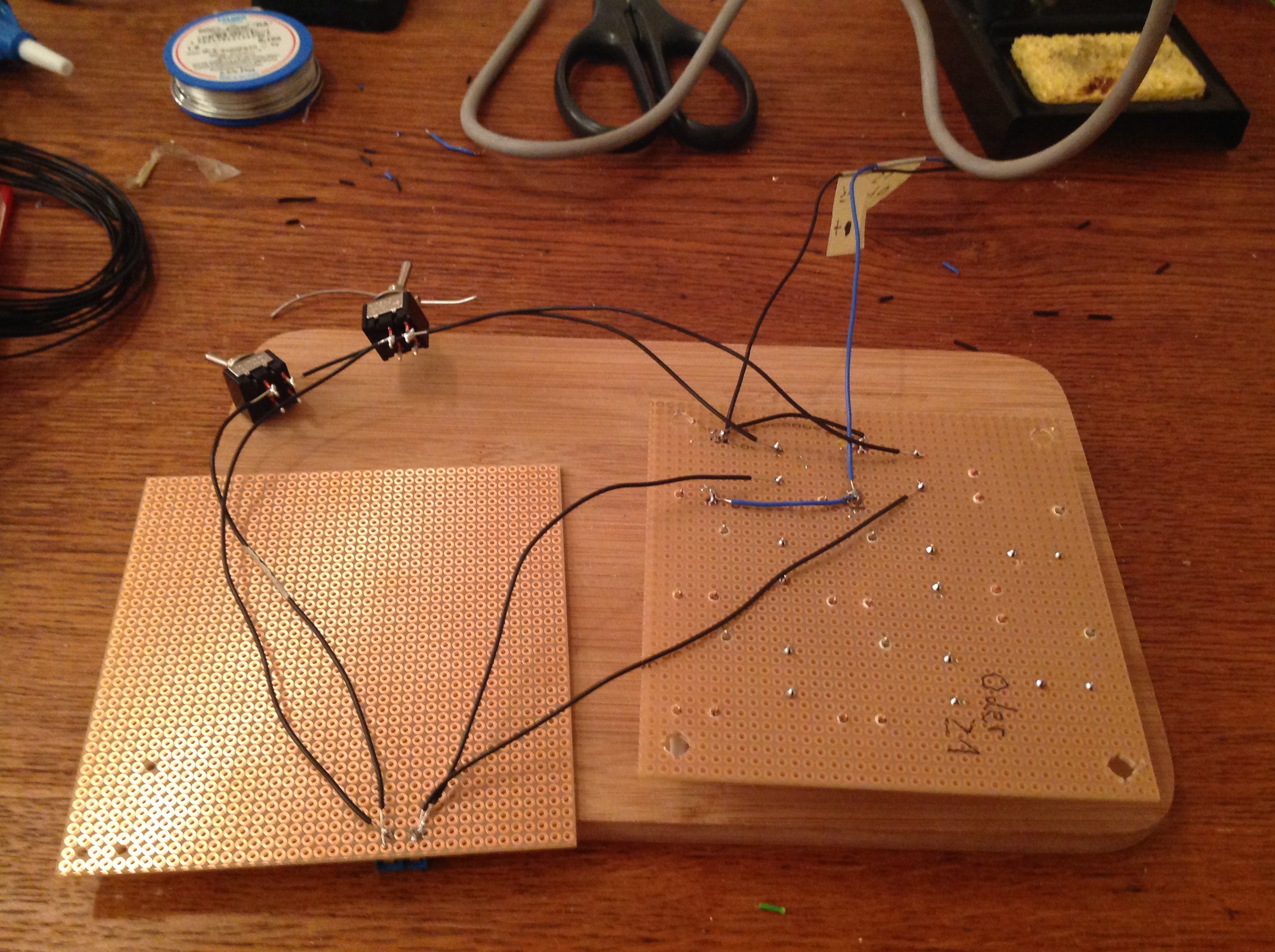 Control unit layouting...
That's the point I realise I'm four switches short...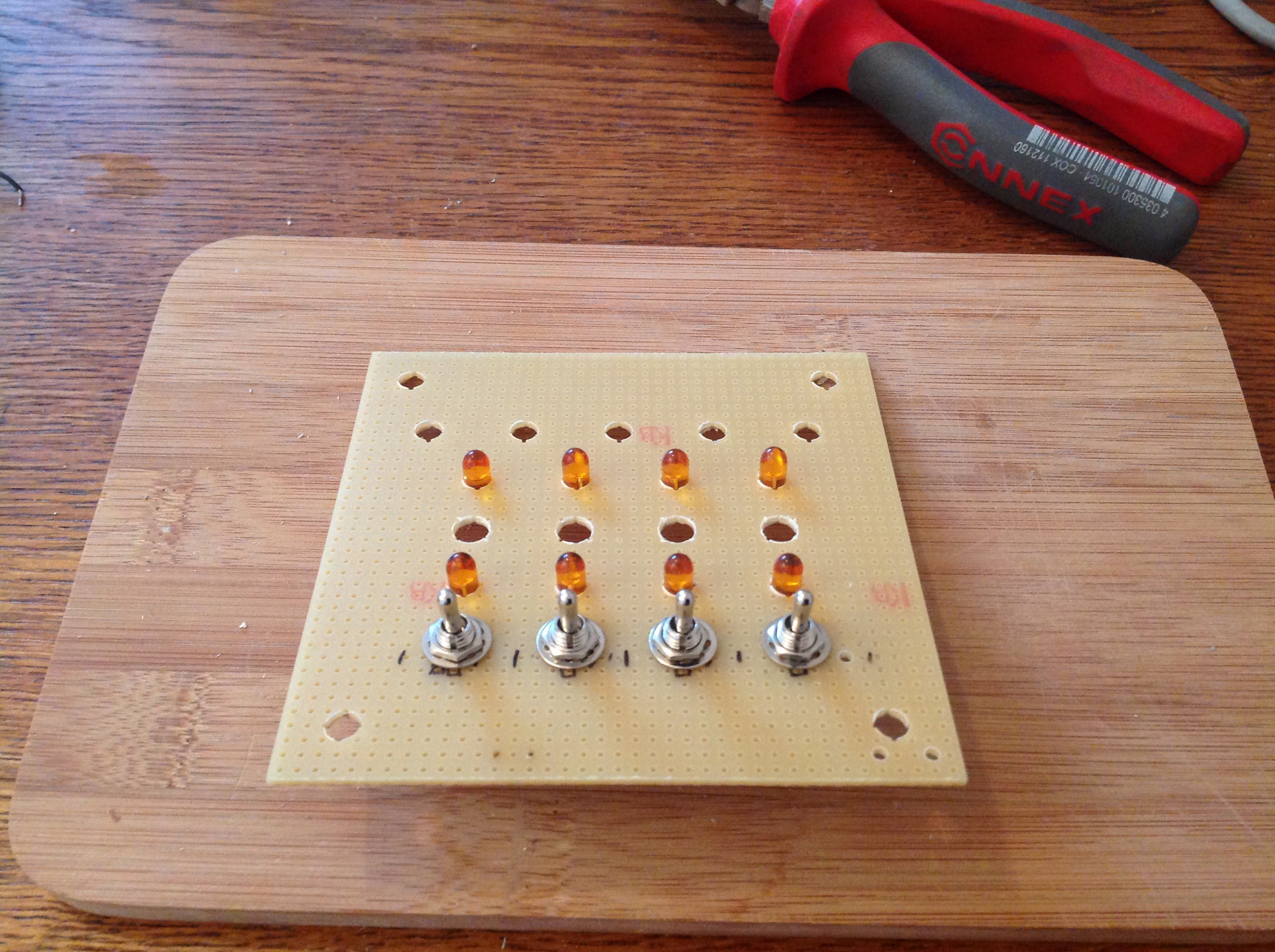 I cut off my screwdriver to put it in the drill. So I got the remaining plates processed pretty fast.
More pictures and description will follow soon...