See the description above, regarding the Binary Ice Clock and 7-seg Binary Clock, which largely inspired this venture!

For several years, I developed "avr-lvds-lcd" aka "LCDdirectLVDS", which enables an LVDS-interfaced LCD [such as from a laptop] to be driven by an AVR and a few support-components already available in many hobbiests' toolboxes. During those years, this had become my development-platform... doing the same proof-of-concept in a window on a desktop-computer would've been significantly more difficult for me. This had the nice side-effect of a one-off software experiment like this binary clock being a bit like a finished stand-alone device ready for a bookshelf.
It's been years since that "development environment" has been at my ready. Though, this experiment led to other ideas I may revisit in the future, such as this 7-segment clock idea, which hides the time in plain view, only to be seen when viewed through a removable mask.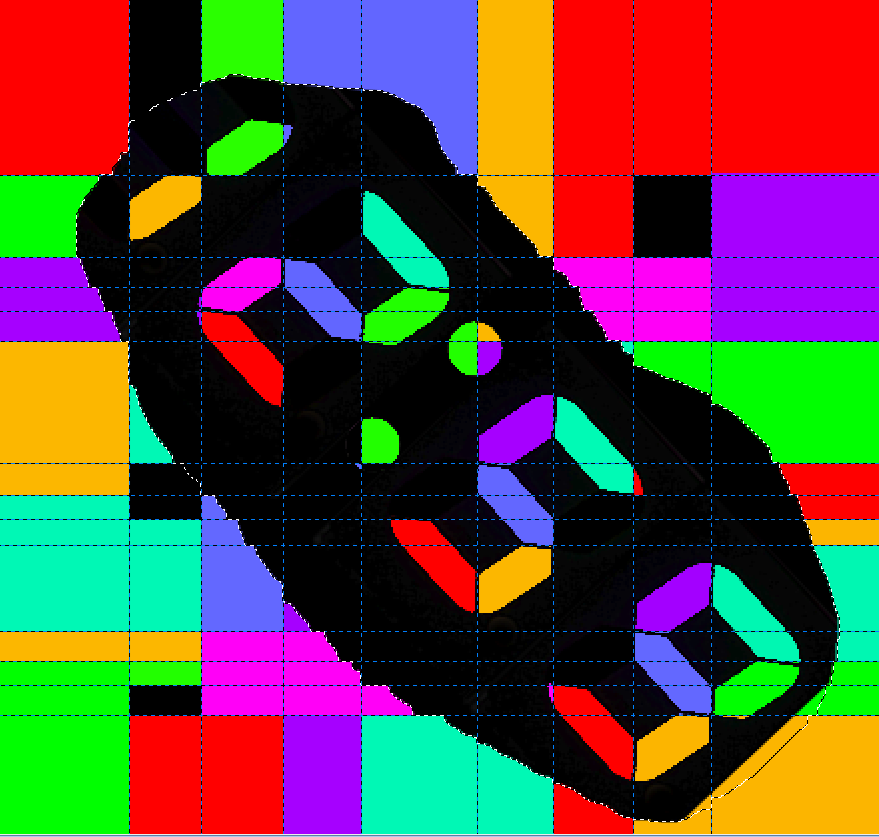 ---
Hardware-wise, this project literally requires nothing more than:
ATtiny85 (8-pin, 8-bit AVR microcontroller with 512bytes of RAM, and PWM with "dead-time" necessary for FPD-Link compatible signals)
Two SN74LS86 quad-XOR's (used as buffers and inverters to drive LVDS)
An old laptop-LCD
LCD-backlight driver
3.6V power-supply
Wire
(perf/bread-board)
(NOTE: This is in the proof-of-concept phase. I haven't installed a real-time clock, so it just starts at 0hour 0min 0sec when it's powered-up... So, I guess, it's really a binary-timer?)
This old laptop-display is mounted inside, literally, an old picture-frame. The red-border was spray-painted onto the glass to cover up the LCD's metal frame and help center it.

----
Ideas:
Amongst various ideas, one is to actually cover all but the necessary parts of this display... E.G.
Punch three-rows of 8 holes into a piece of paper between the glass and the display, it might look as though it's 24 separate LEDs.
Stencil/laser-cut letters/numbers/shapes, etc...
Maybe even print images/masks onto a transparency?
(With this simple circuit, the screen-resolution is highly-limited... 16x16--stretched-across the original 1024x768--is definitely doable, which is *plenty* for this binary-clock. There are definitely methods to stretch the resolution, quite a bit. The avr-lvds-lcd code tries to provide a step-by-step procedure for getting a display running. Still, the process of fine-tuning these *way* out-of-spec timings, and determining various characteristics, for a particular display is not for the faint-hearted.)