This is my new 3D printed rotor prototype with a snap-hook shaft and press-fit circular magnets! 
Unlike the old prototype, the new rotor has a uniform magnetic field across its whole area.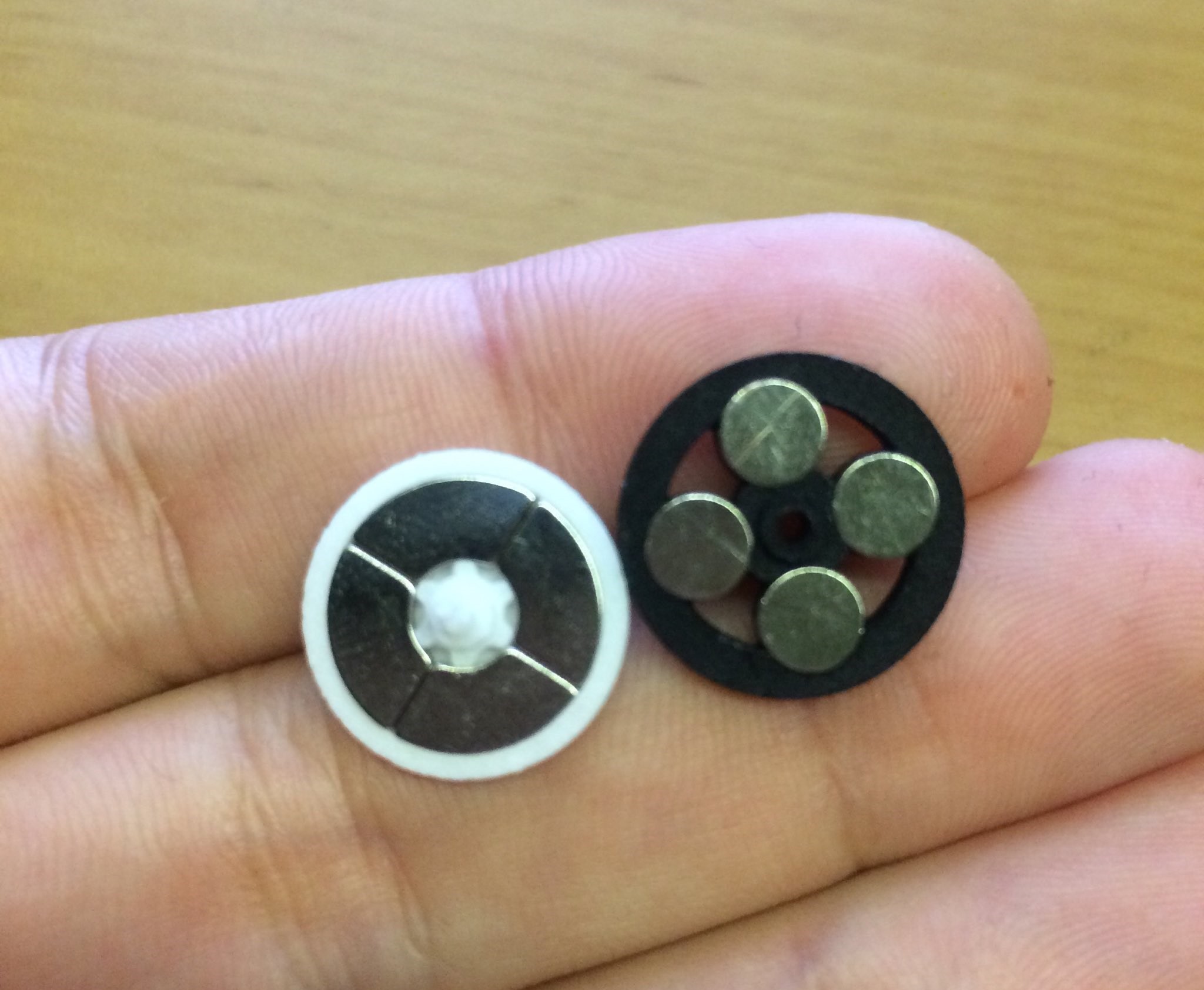 The metallic shaft was also eliminated. Instead it was made part of the 3D rotor model, At the end of this shaft are two snap-hooks that lock the rotor inside the bearing. 
This feature makes the brushless PCB motor cheaper and very easy to assemble!