Good news, if you are using the CHIP then Anyfesto has been getting near daily updates with new services, obvious fixes and a few typos corrected. The automatic base install scripts are working well enough to produce a working device and the manual install guide is covering all manner of services and CHIP foibles to make your install go smoother.
Not so good news, I have been so hunkered down on the CHIP that the PI side of the house has gotten bupkis. For that I will make amends, soon....thats the plan.
Is there any good news for the PIs? Much of the work done for the CHIP will be easy to slide on over to the PI, so there is that.
Whats working on the CHIP and soon on the PI?
AP and Captive Portal no longer using PirateBox/Library Box. This will make things a bit less bumpy for upgrades and updates.
Bootstrap is installed for the main landing web page. Those so inclined to work up their own pages will have Bootstrap to work with.
Speaking of the main landing web page, the one the Captive Portal will be redirecting everyone at....I have set up a nice simple layout that scales well to mobile, links to many of the features (text chat, wikimedia, file section) are in place and spots for the features planned are in place.
An audio player on the main landing page feed by an m3u playlist and javascript
IRC with a Web Frontend via HybridIRC and KiwiIRC
Wikimedia Server via Kiwix and wikimedia zims
Mumble voice chat server is running, I just need to finalize the steps and configs
Portable Khan Academy via KA-Lite is coming along but still needs some config work
USB Storage is still something I am deciding on. Given that i want this to be able to be run by non tech folks I am working up a script that allows folks to insert a blank USB storage device and it will format it, set up directories and even give the option to auto populate things like KA-lite data, Project Gutenberg, Wikimedia zims, etc etc. Also add in the automount stuffs for good measure.

I am shooting to wrap up this phase of work on the CHIP side in the next week or so. I will make an announcement that it should be all clear to install and know it wont change drastically in 12 hours.
I will then start the slide over to the PI side. When I am done with that I will also send up an announcement.
As always follow along over at https://github.com/tomhiggins/anyfesto/ and send any corrections, feedback and typos...oh the typos... my way here or there.

And if you have been , thanks for following this project.

-tom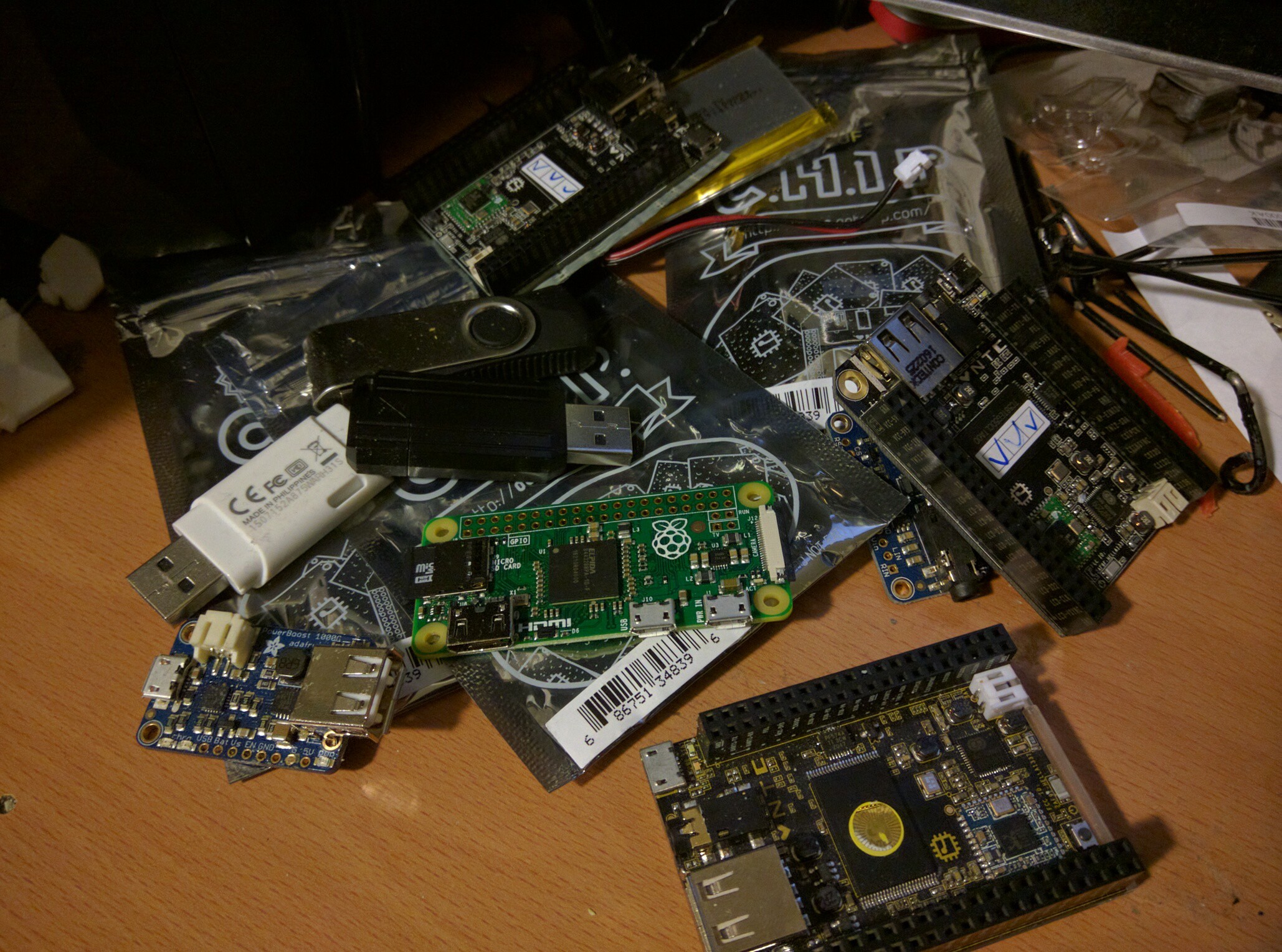 "...which one is the current build?"