Cyclone separators are very simple and common devices in process engineering. In such a separator, centrifugal force is utilized to separate particles from the raw air, which is passed into the device tangentially. The cleaned air exits through a straight pipe in the top lid: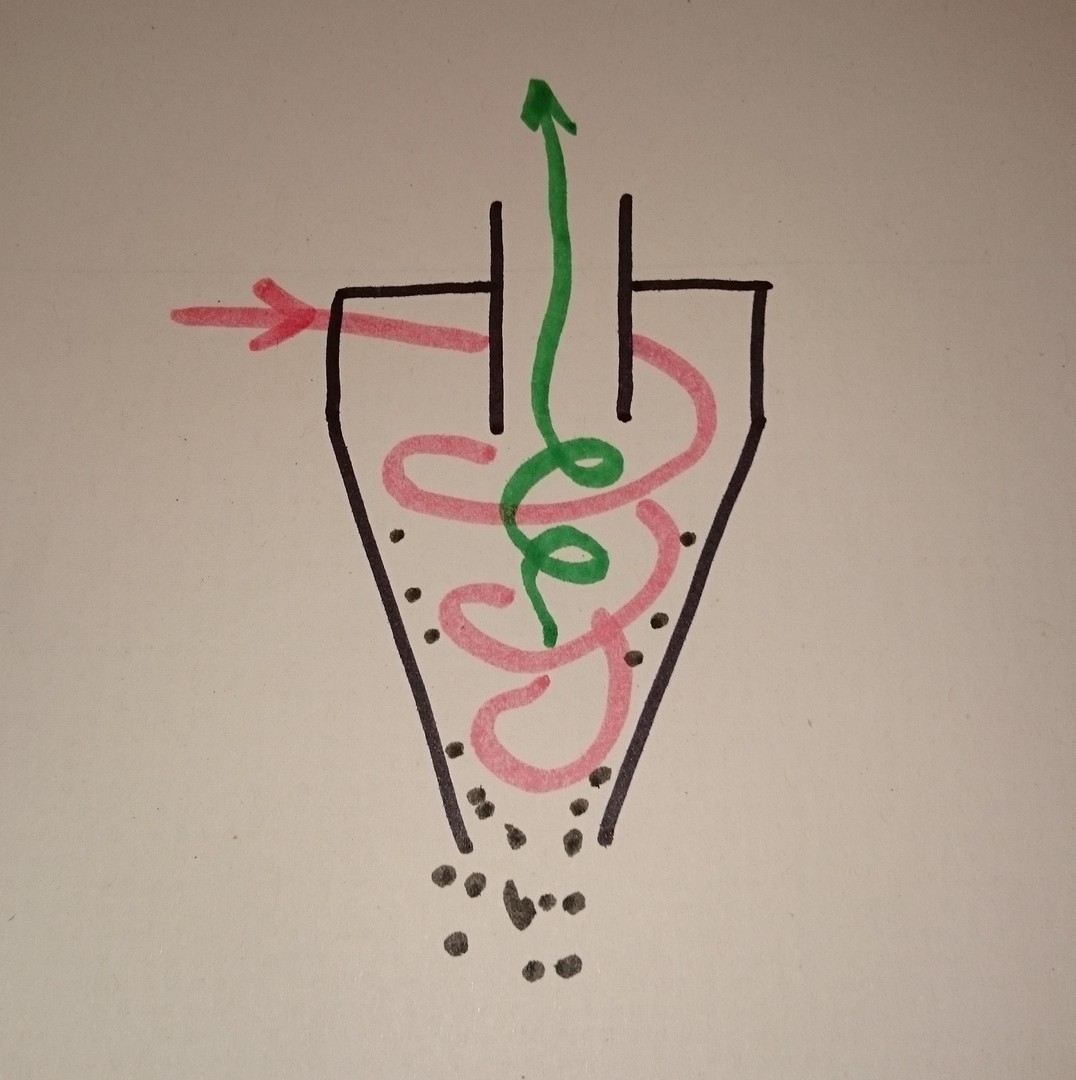 The first thing to note here is that the barrel I used doesn't change in diameter, but it works anyway.
This device is very simple to build, it's robust, and it will make cleaning a fun thing. Depending on the barrel, it's also
easy to carry around
easy to open
easy to empty
and easy to close.
Here are some images of the dirt barrel in use. After cutting some wood parts, the floor in our workshop looked like this: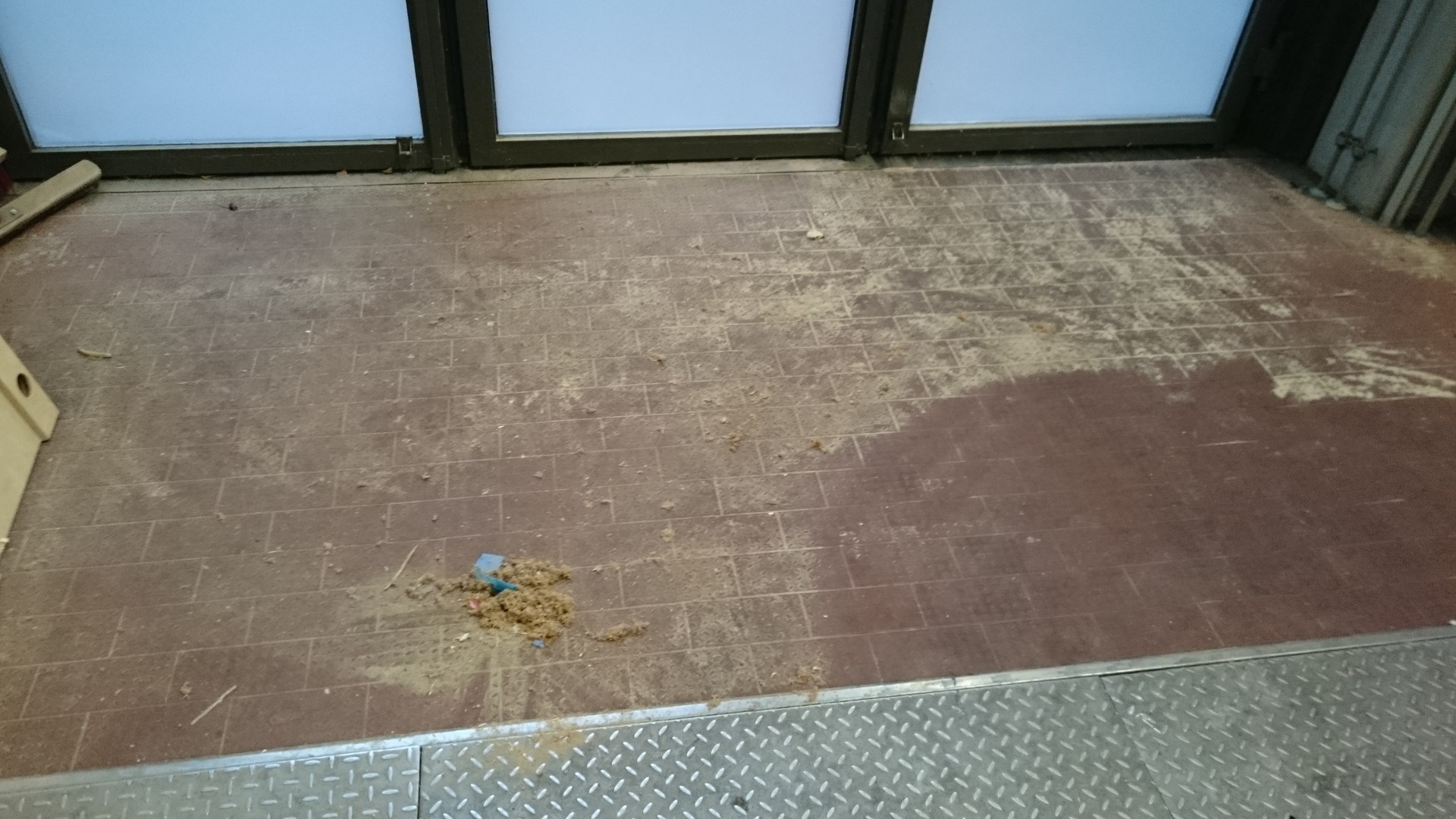 Vacuum cleaner and barrel are ready to go: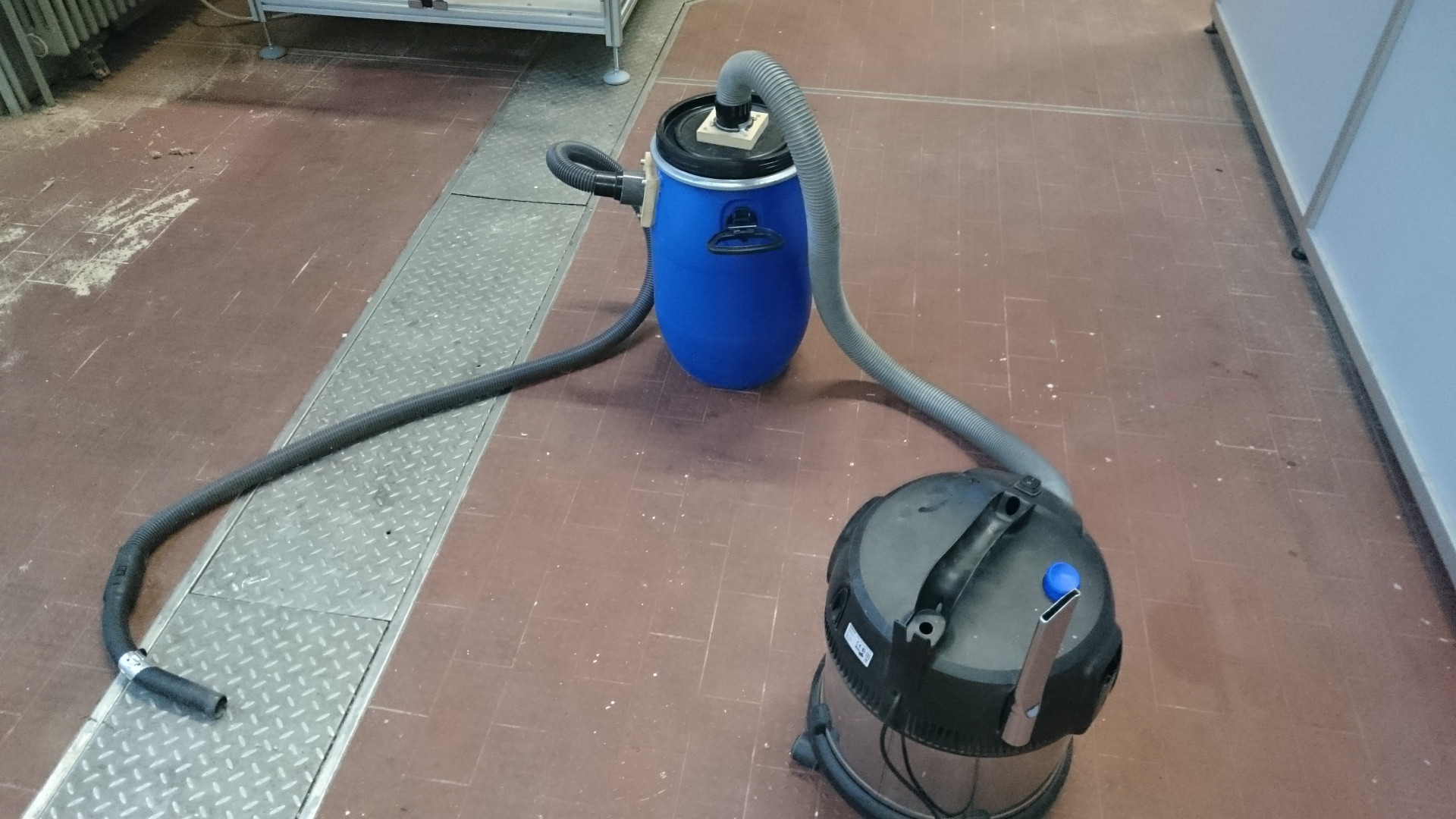 (skipping the cleaned floor image, I don't have one)
The dirt is not in the bag...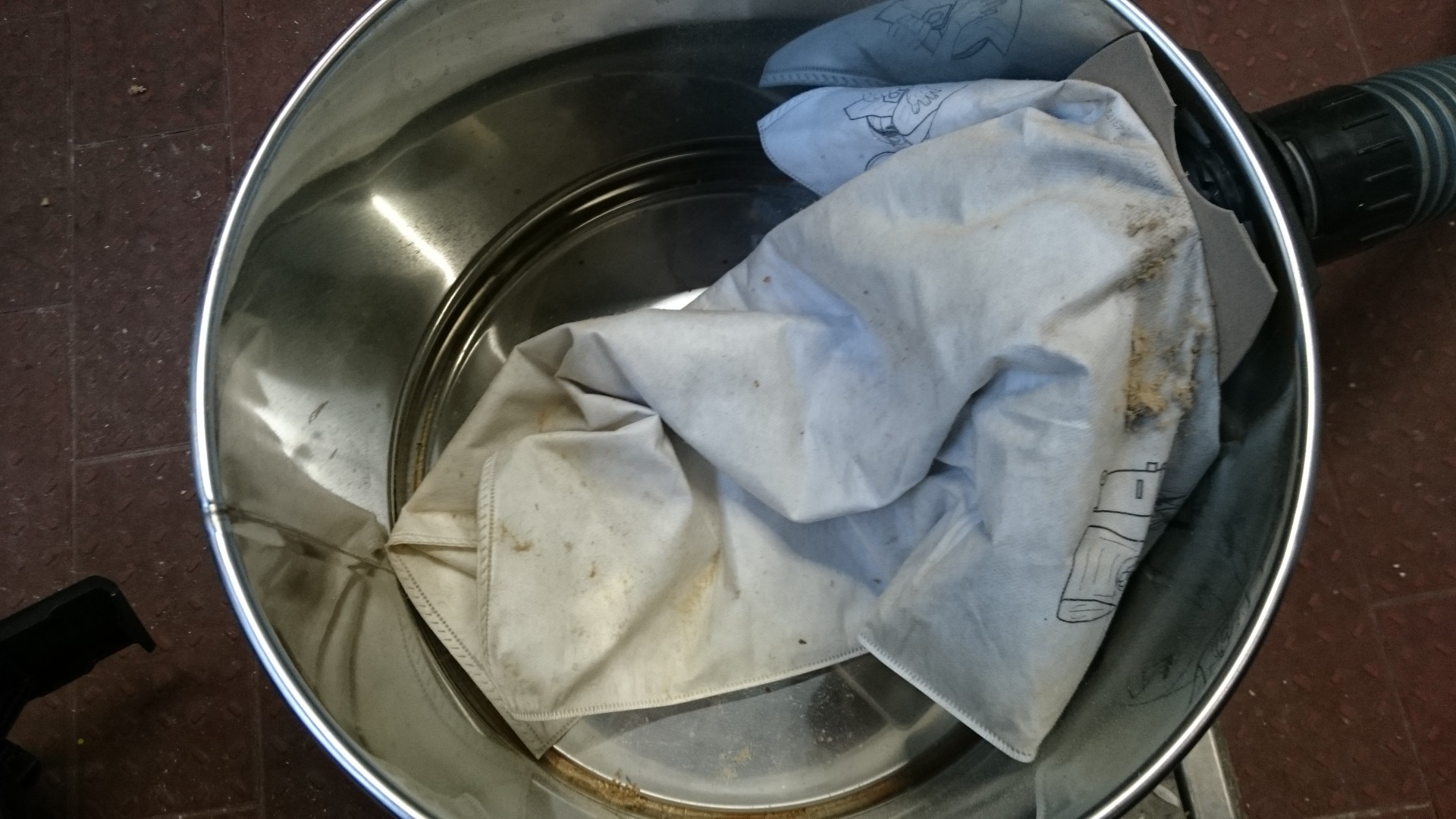 ...but in the barrel: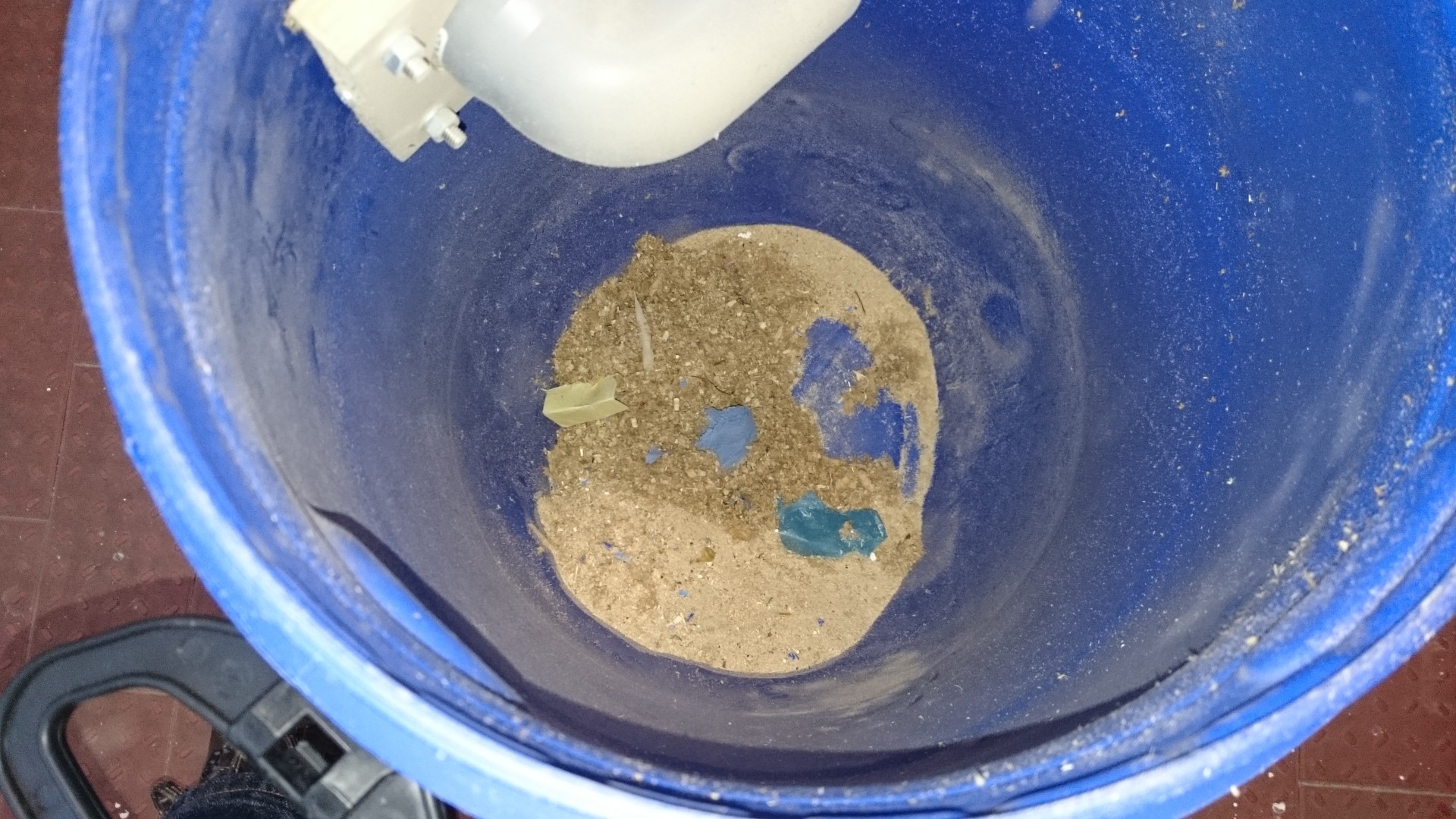 I think I won't have to empty that dungeon until 2016.