I've had a CurrentCost EnviR for some time to measure my flat's electricity usage. It's got a well documented API and a readily accessible serial port that squirts out the data. Previously, I've used their PL2302 based USB to serial cable to hook it up to a RPi and log the readings somewhere that I can graph them. But I'm a bit bored of using a USB port on my Pi for this, and I've got an ESP-12 board that I need to find a use for!
And yes, I know, they do sell a thing that does this (the CurrentCost Bridge) but do I know where to buy one of these? And when I do, will I be content to merely send my data to CurrentCost? No. No I will not. I want to be personally responsible for breaking my own Heath Robinson solution, and that's what makes it fun.

So, after doing some very basic disassembly by undoing the screws in the base...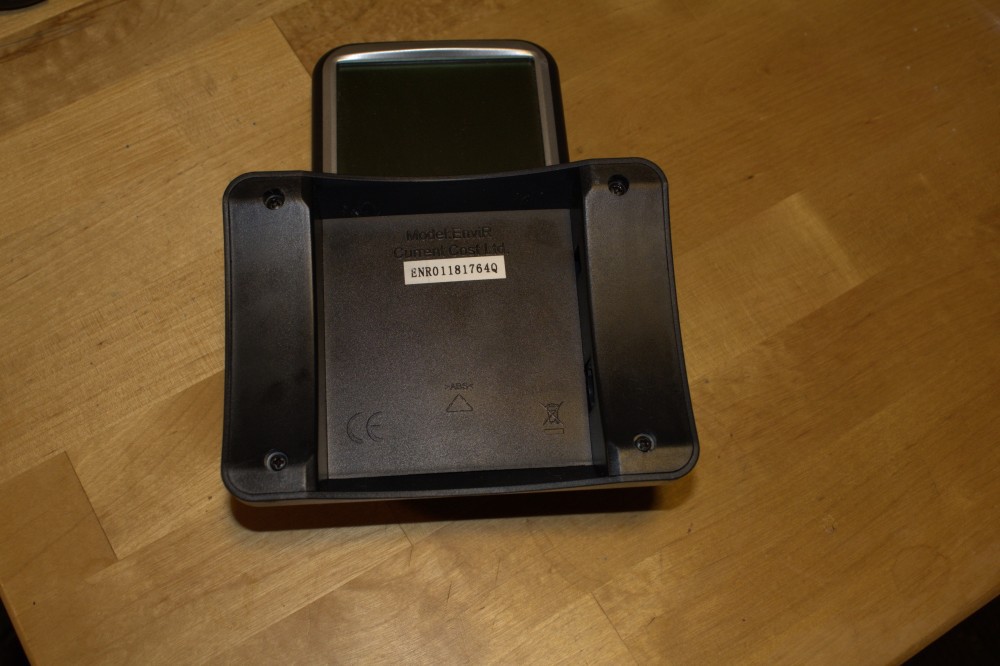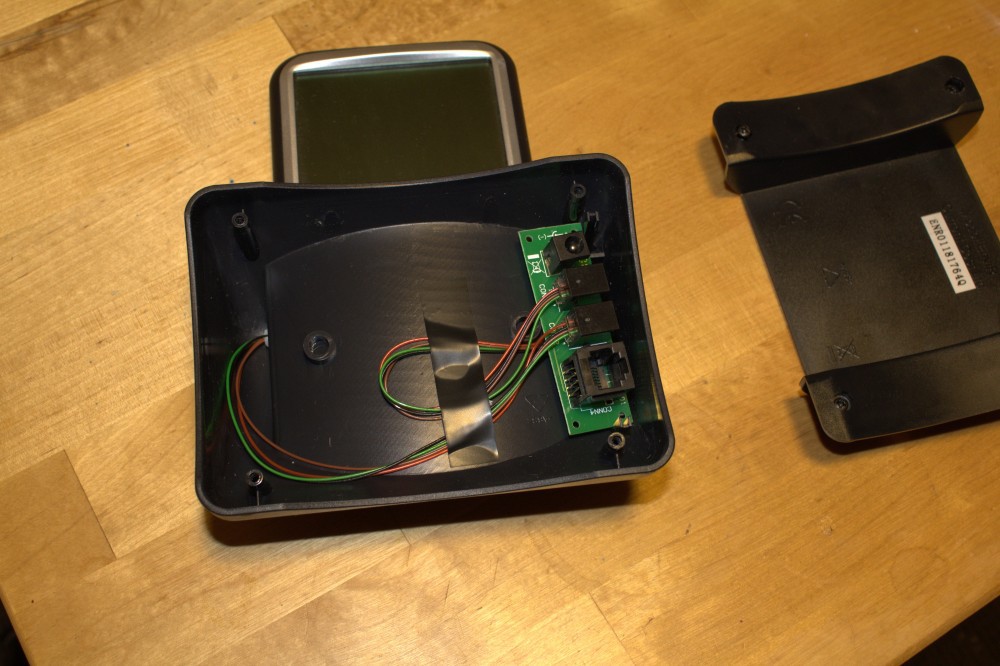 That looks simple!
Oh look! It's even got nice RJ connectors! That board has everything we need on it (power and serial lines), so I just have to design a PCB the right size to fit in the hole, with a similar power socket in the right place. I guess I could put the RJ45 in as well - but it won't really be necessary when we're done. Although, it might be nice, just for the stealth value :D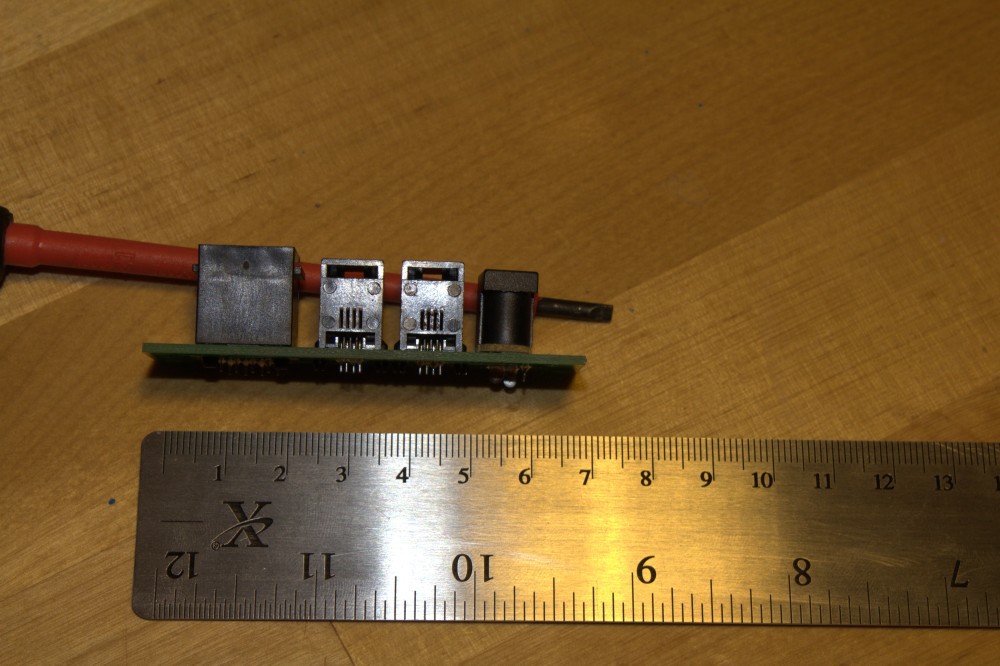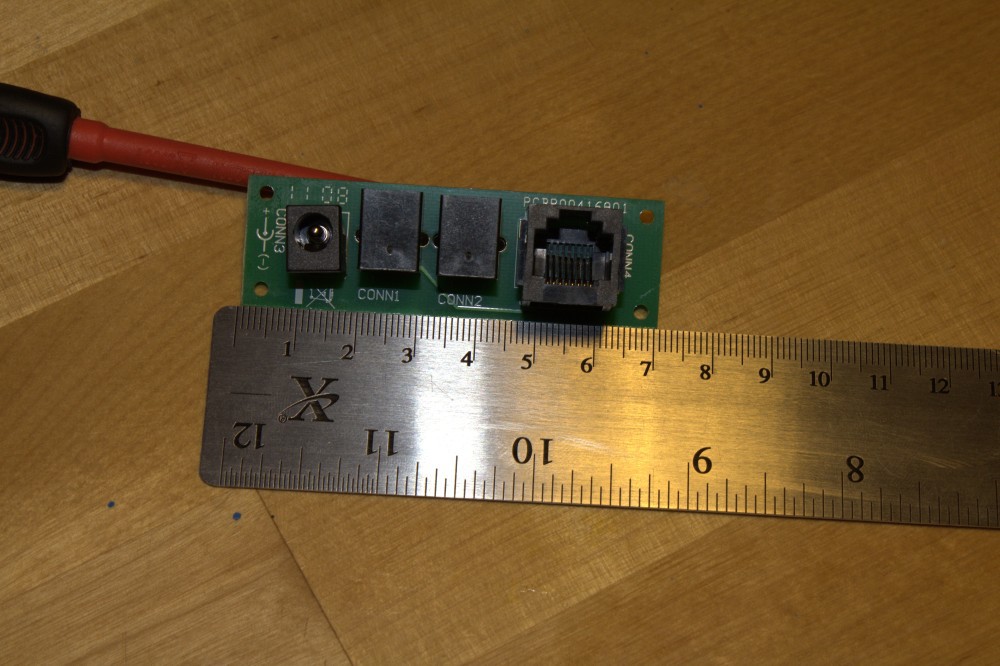 (hmm, that DC jack is soldered on a bit wonkey...)
So my board will need to hold a ESP-12 module, and maybe a little bit of power regulator (the power regulator in the EnviR probably won't be spec'd to supply the ESP-12 as well as the rest of the unit - which apparently has quite a high peak current). There's loads of space on the back of the board, and the position of the RJ interconnects isn't fixed, so tonnes of wiggle room.
Should be pretty straightforward, right? Ha haaaa....