Our first batch of circuit boards arrived and they are beautiful!
And with the boxes of fresh components, it was like [insert your favorite holiday here]!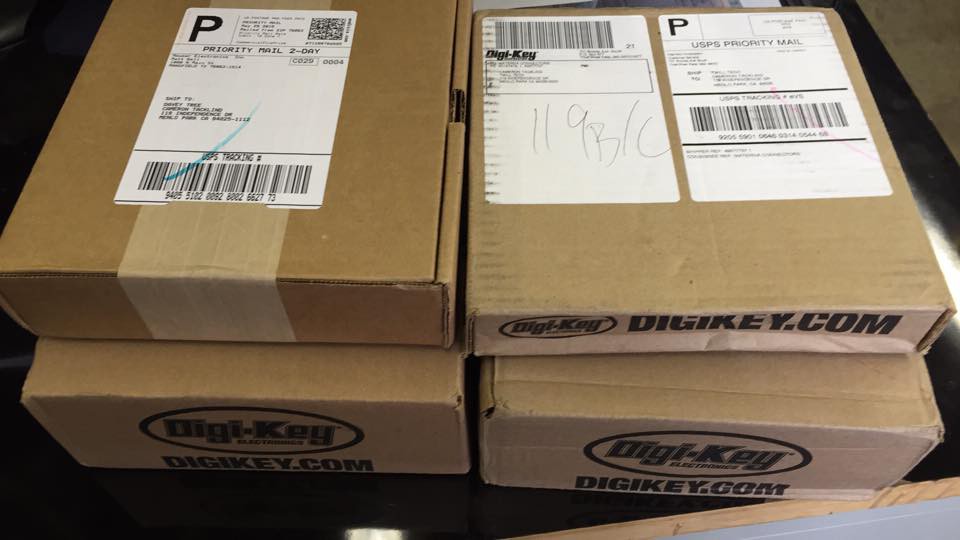 Pretty quickly Cameron noticed the problem with the boards. We accidentally used a 32-VQFN footprint for the AVR instead of TQFP-32A. The good news is that Cameron had a few spare Atmega328s in the workshop with the correct footprint. Disaster averted and now on to find the next bugs before moving into full-scale production.